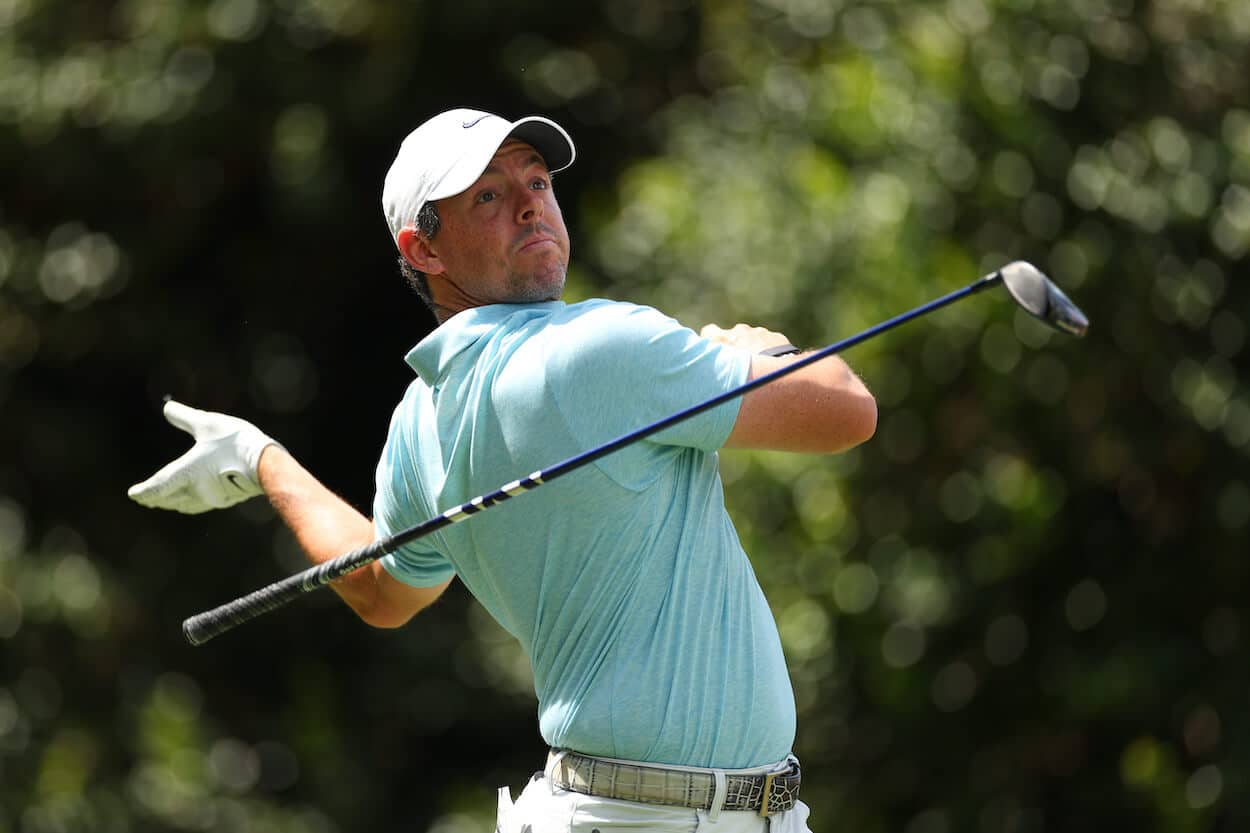 Rory McIlroy Raises More Red Flags With Another Disappointing Finish at the Wells Fargo Championship
Rory McIlroy hasn't recorded a top-40 finish at a stroke play tournament in two months.
We're not used to seeing Rory McIlroy struggle for a prolonged period of time. The Northern Irishman has recorded six wins and 27 top-10 finishes since the start of the 2019-20 PGA Tour season, and he's missed the cut only seven times over that span. Surprisingly, though, two of those missed cuts came in his last two stroke-play starts this season.
McIlroy took nearly a month off after his disappointing MC at the Masters before returning this week to Quail Hollow Club, one of his favorite courses on Tour, for the Wells Fargo Championship. As a three-time winner of the event and the betting favorite, McIlroy was expected to get back on track at Quail Hollow. But he didn't, and now he's running out of time to build some momentum ahead of the PGA Championship later this month.
Rory McIlroy is in the middle of a rare slump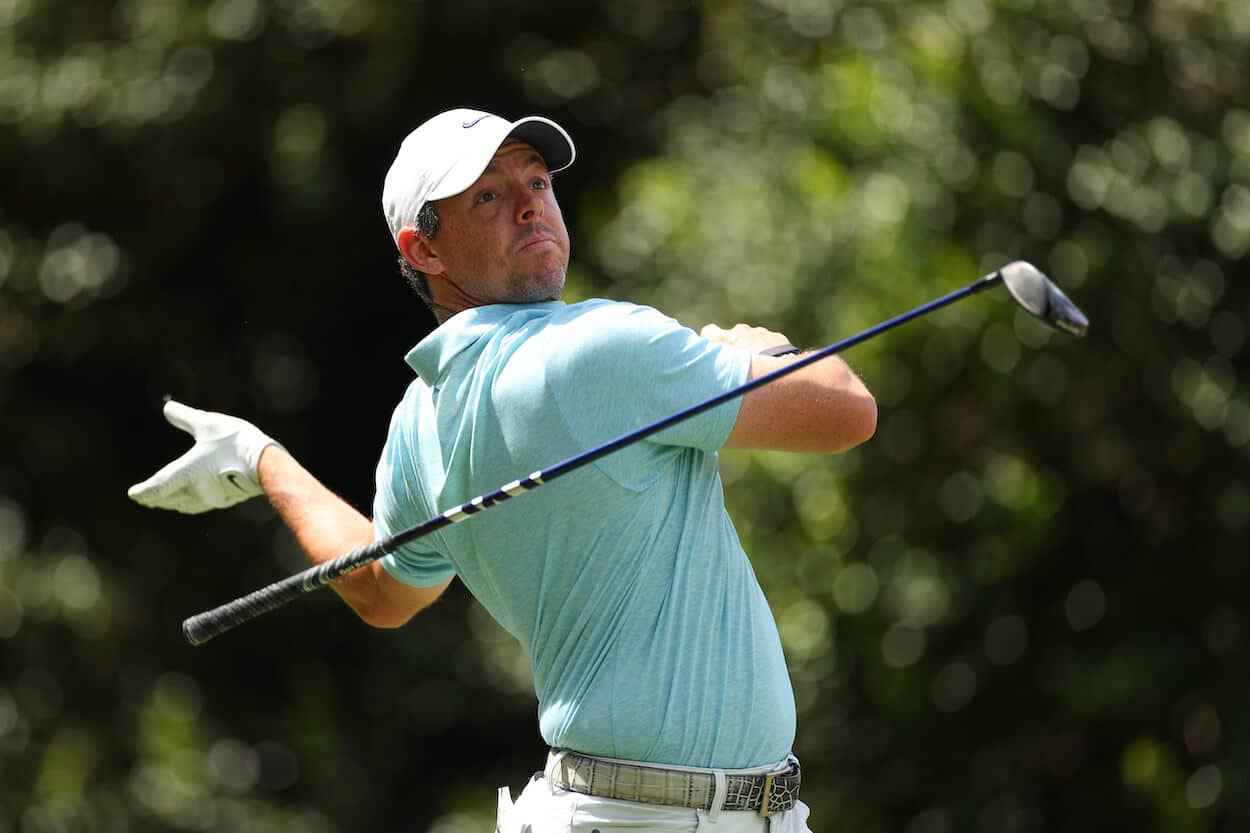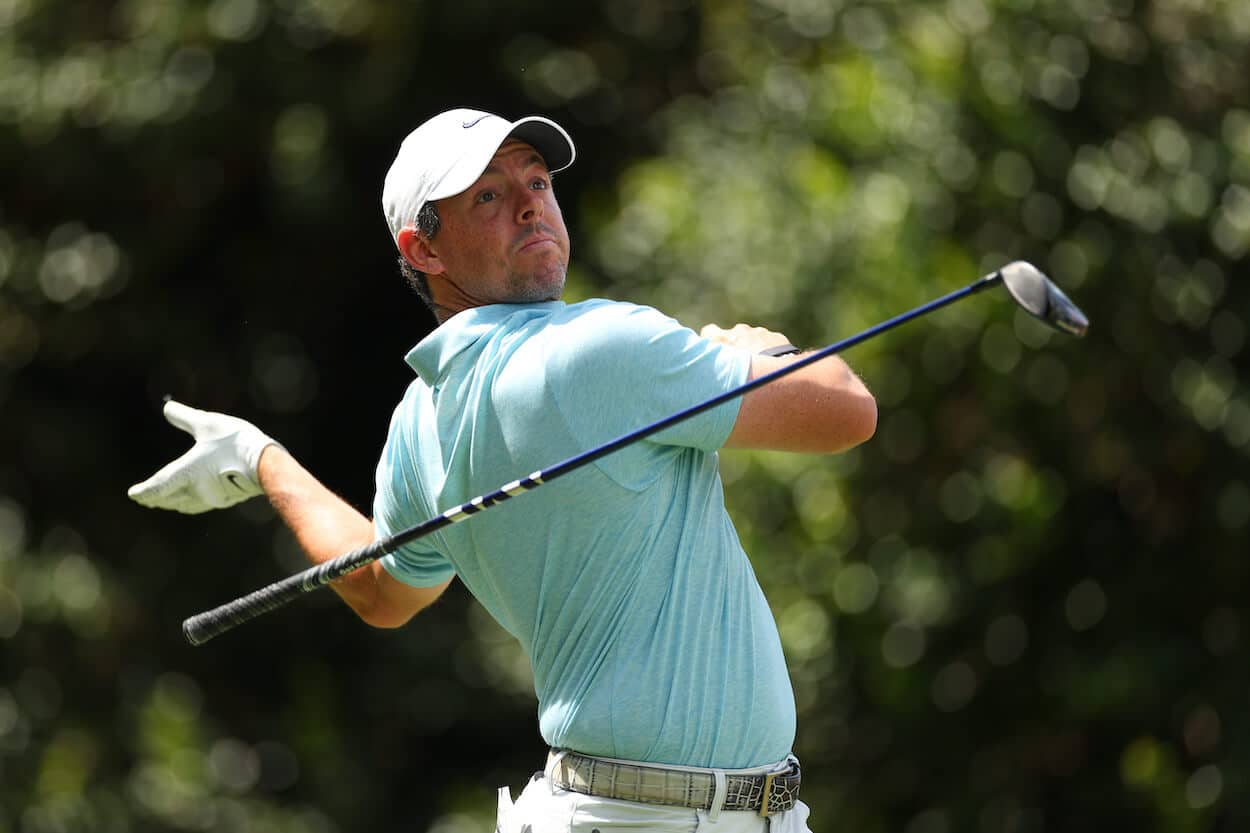 It wasn't that long ago when Rory McIlroy was considered the clear best golfer on the planet. From April 10 to January 29, McIlroy played in 17 events. He won four of them, finished inside the top 10 in 14 of them, and missed just one cut.
It was a dominating stretch for the at-the-time World No. 1, but his game isn't at that level anymore.
In his five stroke-play starts leading up to the Wells Fargo Championship, McIlroy missed two cuts and finished outside the top 25 in two more. He did record a T2 at the Arnold Palmer Invitational and a solo third at the World Golf Championships-Dell Technologies Match Play, but the consistency hasn't been at his typical level.
The last time we saw McIlroy, he shot 72-77 at the Masters and missed the cut by two shots. Considering he missed the cut only two times in his previous 14 starts at Augusta National Golf Club, that performance raised some red flags.
He raised even more at Quail Hollow this weekend.
Rory McIlroy disappoints again at the Wells Fargo Championship
This was supposed to be a bounceback week for McIlroy. The World No. 3 has won the Wells Fargo Championship three times in his career, and he's finished inside the top 10 nine times in 11 starts. With Jon Rahm and Scottie Scheffler taking the week off, McIlroy was pegged as the heavy betting favorite to win his fourth Wells Fargo Championship title.
That's not how his week panned out.
McIlroy started strong with a 3-under 68, but he followed that up with a 2-over 73 to barely squeak inside the cut line. He needed to jar a five-footer on the 18th hole just to make the weekend. On Saturday, McIlroy shot an even-par 71 to remain near the bottom of the leaderboard, and he closed out the week with a 1-over 72 to finish the tournament in a tie for 47th place. And that's still his best finish in his last three stroke-play starts.
If McIlroy can't go low on a course he's consistently demolished throughout his career, you know there's something wrong. With the PGA Championship coming up in just two weeks, this isn't an ideal time for the four-time major winner to be in a slump.