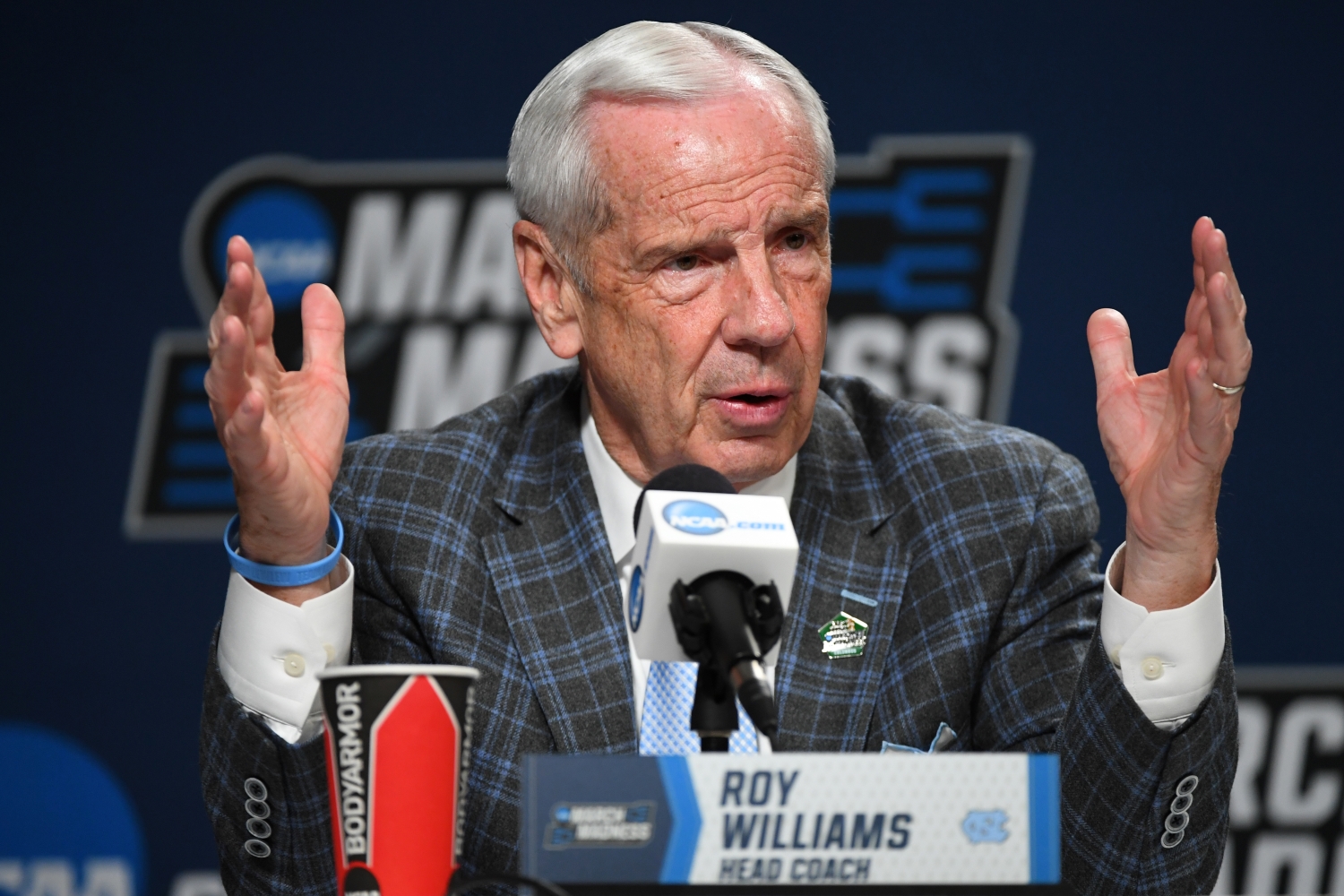 Legendary College Basketball Coach Roy Williams Just Broke the Hearts of Tar Heels Fans on April Fools' Day
Longtime University of North Carolina men's basketball coach Roy Williams just broke the hearts of Tar Heels fans on April Fools' Day.
In the sport of college basketball, few coaches carry the same star power as Roy Williams. After a lengthy run at the University of Kansas, the North Carolina native returned home to take over a Tar Heels program in desperate need of a new leader.
Unfortunately for UNC fans, Williams made a surprising announcement on April Fools' Day that will inspire more tears than laughs.
Roy Williams has served as the face of North Carolina men's basketball since 2003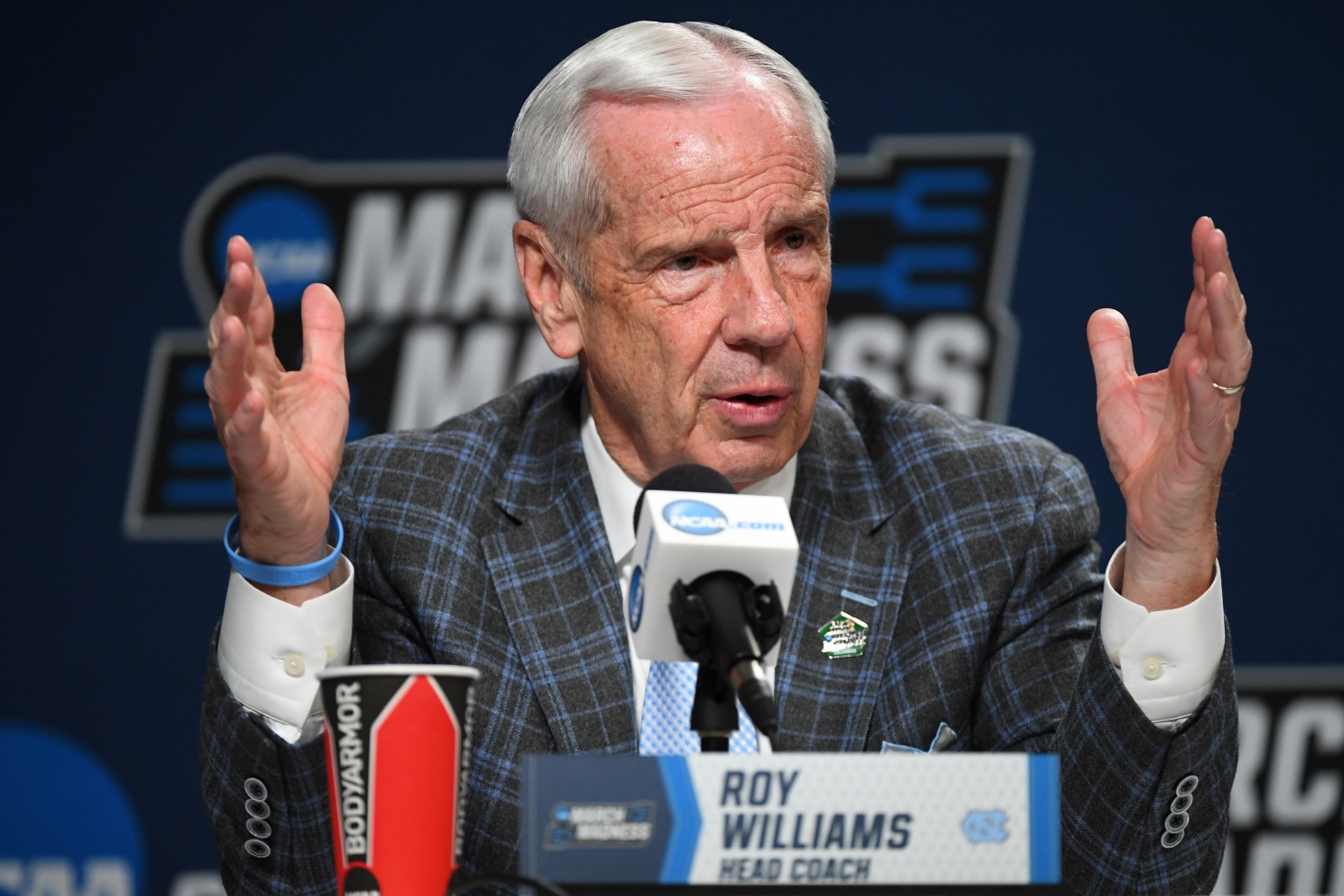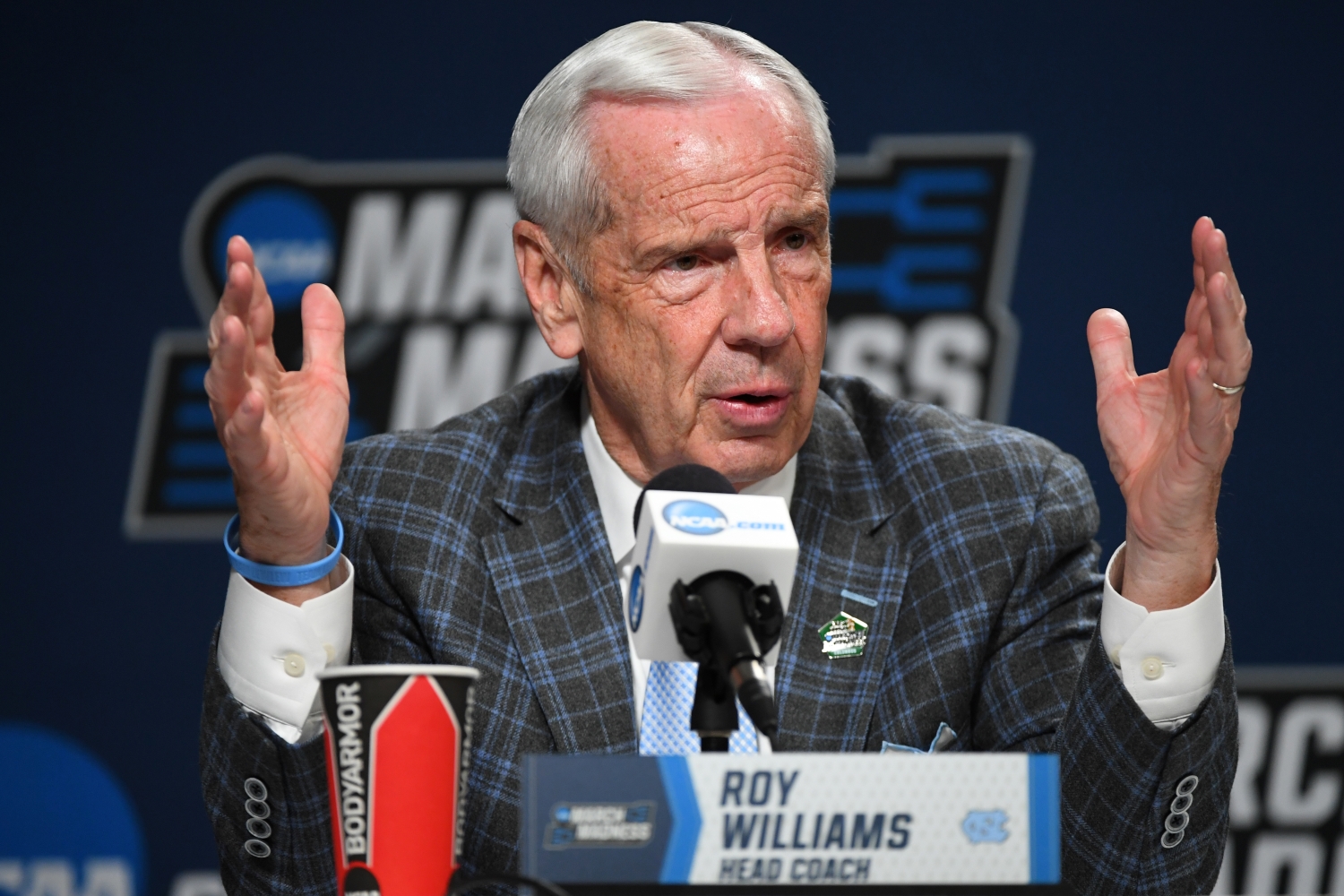 Roy Williams established a reputation as one of the most respected coaches in college basketball during his 15-year tenure with the Kansas Jayhawks. However, even though he won 418 games during that time, he failed to capture a national championship.
By returning to his native state of North Carolina, Williams put himself in a position to finally check that final box off his resume.
In just his second year at the helm, he led the Tar Heels to their first NCAA title since the 1992-93 season. And while it took a few more years to climb back to the top of the mountain, Williams added a second ring when his team thoroughly dismantled Michigan State in 2009.
Of course, it helped to have plenty of talented players on the court. Future first-round NBA draft picks Rashad McCants, Raymond Felton, and Marvin Williams formed the core of the 2005 team. Tyler Hansborough, Ty Lawson, Wayne Ellington, and Danny Green won a championship together before turning pro, too.
Almost a decade later, Williams got another chance to cut down the net again. Although his 2016-17 squad didn't feature any future NBA stars, the Tar Heels climbed back to defeat Gonzaga by a final score of 71-65.
However, UNC has fallen off a bit since that magical season. Williams' team posted an 18-11 record in 2020-21 and got eliminated in the first round of the NCAA Tournament.
Tar Heels fans just had their hearts broken on April Fools' Day
In a rare case of news that didn't actually turn out to be a cruel April Fools' Day joke, Roy Williams broke the hearts of Tar Heels fans around the world by announcing his retirement during a Thursday press conference.
"It has been a thrill. It has been unbelievable. I've loved it," the 70-year-old said. "It's coaching. That's all I've ever wanted to do since the summer after my ninth-grade year of high school. No one has enjoyed coaching like I have for 48 years."
Williams compiled a 485-163 record in 18 years at UNC. He retires as the only men's basketball coach in NCAA history to win 400 games at multiple Division I programs.
The legendary coach got inducted into the National Collegiate Basketball Hall of Fame in 2006. He earned a spot in the Naismith Memorial Basketball Hall of Fame the following year.
His retirement represents a significant loss for not just Tar Heels fans. In fact, according to ESPN, one of Williams' longtime rivals was surprised when he heard the news.
"College basketball is losing one of its greatest coaches and a man who genuinely cares about the game of basketball, and more importantly, the people who play it," Duke's Mike Krzyzewski said. "Roy has led two iconic programs as a head coach and did so in exemplary fashion. I have the utmost respect for Roy and his family, who represented themselves and their institutions with class, grace and humility."
Where does UNC go from here?
With Roy Williams electing to move on to a new stage of his life, UNC must now find a replacement for the college basketball legend.
So who should Tar Heels fans expect to hear mentioned as potential candidates?
Former UNC standout and NBA 3-point specialist Hubert Davis has spent almost a decade working under his former college coach. Williams' longtime assistant seems like a logical choice to take over the program he starred at from 1988-92.
Wes Miller also should be a name Tar Heels fans keep in mind. Like Davis, he also played for Williams before embarking on his own coaching career. Could the 38-year-old become the permanent replacement for one of the biggest names in the sport of college basketball?
If UNC moves forward with either of those two candidates, at least fans will have familiarity with the man tasked with shaping the future of Tar Heels basketball.
All statistics courtesy of Sports Reference.