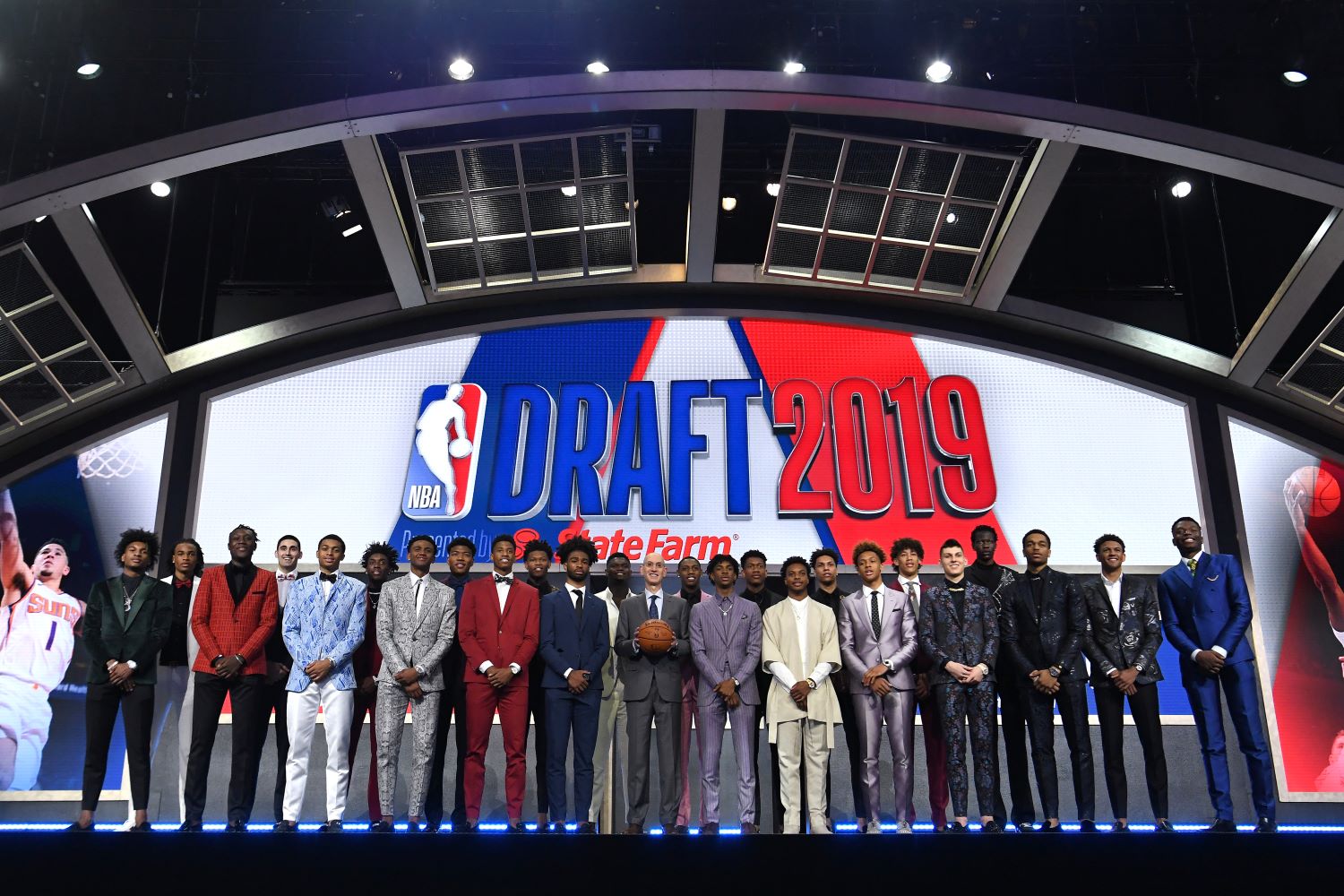 The First NBA Draft Pick of All Time Never Played a Minute of Pro Basketball
Shaquille O'Neal and LeBron James became stars after going No. 1 overall, but who was the first player to ever get selected in the NBA draft?
Over the years, we have seen players like Tim Duncan and LeBron James develop into all-time greats after going No. 1 overall in the NBA draft. Of course, there have been plenty of busts, too.
Ironically, the first player drafted in the NBA did not play a single minute in the league. Let's take a closer look at the history of the draft before delving deeper into the "career" of the first person to ever become an NBA draft pick.
Plenty of No. 1 picks have turned into NBA stars
Going No. 1 overall doesn't guarantee you'll become a star. After all, there have been plenty of epic busts atop the NBA draft.
But teams picking first overall have also hit on some all-time greats. Legends like Oscar Robertson (1960), Elvin Hayes (1968), Kareem Abdul-Jabbar (1969), and Magic Johnson (1979) all became Hall of Famers after hearing their name called first on draft night.
Shaquille O'Neal went first overall in the 1992 NBA draft to the Orlando Magic. The hulking center won four NBA titles and earned 15 All-Star selections before retiring a decade ago.
Four years later, Allen Iverson went off the board before everyone else in his class. Despite his size limitations, the former Georgetown star went on to become one of the best pure scorers in NBA history.
LeBron James headlined a star-studded 2003 NBA draft class that also included Carmelo Anthony, Chris Bosh, and Dwyane Wade. Nine years later, Anthony Davis followed in his teammate's footsteps by becoming the No. 1 pick.
And most recently, Zion Williamson went first in the NBA draft to the New Orleans Pelicans.
Clifton McNeely was the first player to ever get drafted in the NBA
Over the years, thousands of players have become NBA draft picks. But only one has the distinction of being the first person to get selected.
So who was the first player drafted in NBA history?
That honor belongs to Clifton McNeely.
The 5-foot-10 forward played his college ball at Texas Wesleyan from 1940-42 before he left school to serve in the military. McNeely returned to play one more year for the Rams, where he co-captained the squad.
The Pittsburgh Ironmen then made McNeely the first pick of the inaugural 1947 BAA draft. The Basketball Association of America merged with the National Basketball League to form the National Basketball Association (NBA) just a few years later.
Surprisingly, despite becoming the first-ever draft pick in NBA history, McNeely never played a single minute of professional basketball. Instead, he went on to have a successful high-school coaching career at Pampa High in his home state of Texas.
Who will go No. 1 overall in the 2020 NBA draft?
Clifton McNeely became the first player to ever get drafted into the NBA. Will LaMelo Ball become the next No. 1 overall pick?
Lonzo Ball's younger brother boasts tantalizing potential. At 6-foot-7, 181 pounds, he still has plenty of time to grow into his body. After all, he will enter the NBA at only 19 years old.
But who else could challenge Ball to go first overall?
Former Dayton star Obi Toppin could give him a run for his money. Tipping the scales at 6-foot-8, 220 pounds, the 22-year-old averaged 20 points, 7.5 rebounds, and 1.2 blocks per game in his final collegiate season.
James Wiseman of Memphis and Anthony Edwards of Georgia are also considered top NBA draft prospects who have a case to go No. 1 overall. Wiseman, who measures in at 7-foot-1, 240 pounds, should be an elite defender thanks to his rim-protection skills.
Meanwhile, Edwards could develop into a top-flight offensive star if he continues to work on his game. At just 19 years old, the Atlanta native certainly has a bright future ahead of him.
Whoever goes No. 1 overall in the 2020 NBA draft will get to cherish that accomplishment forever. But what ultimately matters is what you do after your name is called.
Like Sportscasting on Facebook. Follow us on Twitter @sportscasting19.