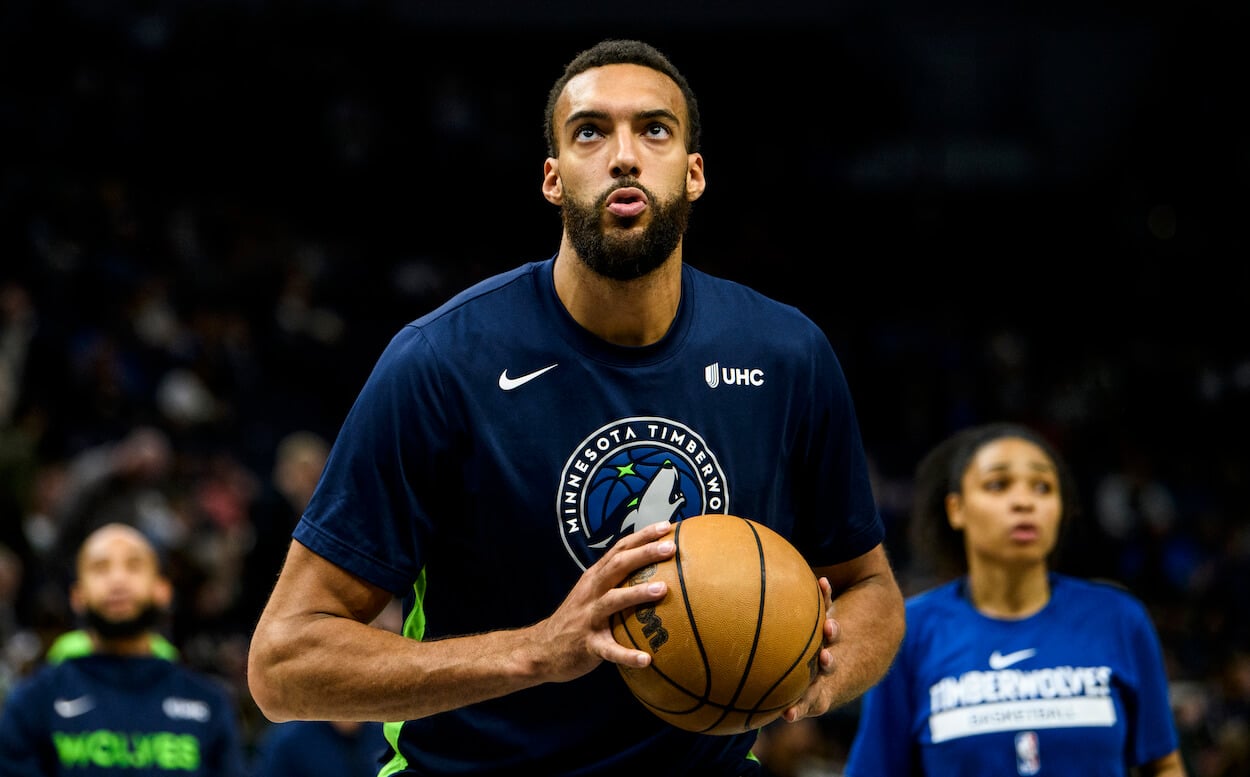 Rudy Gobert Catches Multiple Strays in Anonymous NBA Player Poll
NBA players think Rudy Gobert is one of the most overrated performers in the league.
Our view of NBA players can often be molded by talking heads in the media and Twitter commenters with their favorite team's record in their profile. Unfortunately, those are the opinions we come across the most, but they don't usually reflect what the players themselves think. NBA player polls, though, are much more informative than anything you'll see on your television or online.
The Athletic recently posted an anonymous poll that shed some light on how players feel about the most overrated and underrated players, the best and worst coaches to play for, and even the GOAT debate between Michael Jordan and LeBron James. There were more than a few eye-opening results from the poll, but maybe the most interesting conclusion is that players simply do not respect Rudy Gobert.
Anonymous poll shows how little NBA players respect Rudy Gobert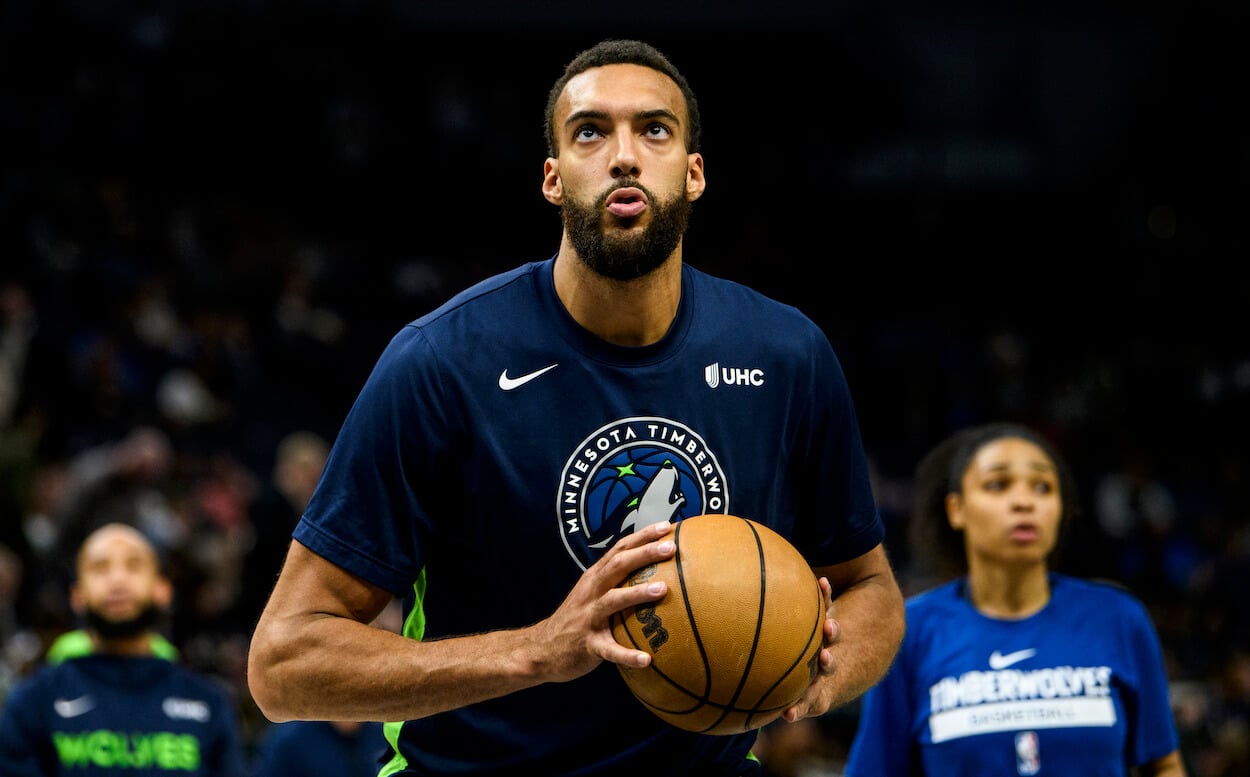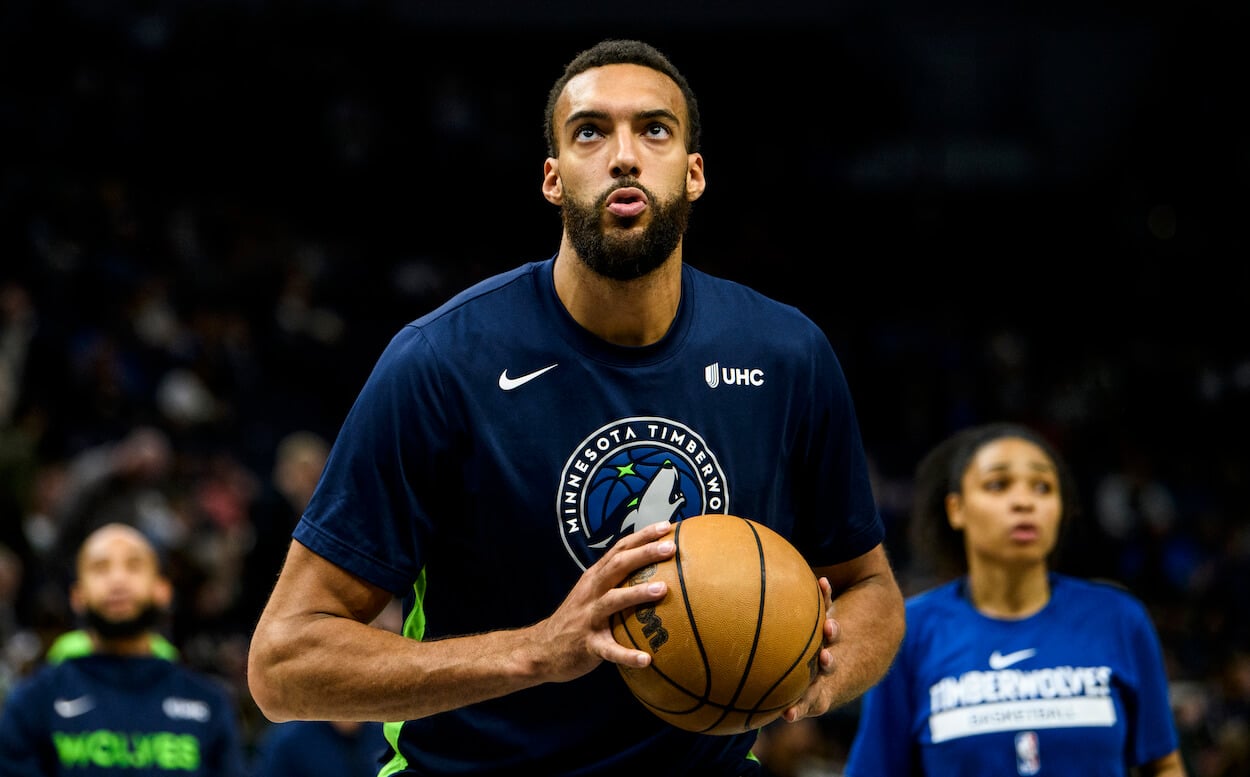 On Tuesday, Sam Amick and Josh Robbins of The Athletic ran an anonymous player poll that unearthed how NBA players really feel about the hottest debates around the league. Among the 108 players interviewed, 50% believe Joel Embiid should win MVP, 52.4% would choose Giannis Antetokounmpo to start a team from scratch, and 58.3% voted for Michael Jordan as the greatest player of all time.
Some players received positive results, but others caught some strays.
One of the most disrespected players in the poll was Minnesota Timberwolves center Rudy Gobert. The French big man catches a ton of hate online, and his peers apparently feel the same way.
For the question, "Who's the best defender?" Gobert didn't receive a single vote from any of the 98 players polled. Jrue Holiday was the runaway winner with 28.7% of the votes, and Luguenz Dort came in second with 11.4% of the votes. This is a bit of a surprising result considering Gobert won the Defensive Player of the Year award three times in four years from 2018-2021. He's a three-time All-Star solely because of his defense and rebounding, but none of the NBA players polled think he's the best defender in the league.
The disrespect continued with the question, "Who's the most overrated player?" Trae Young received the most votes with 14.8%, but Gobert was tied for the fourth-most votes with 5.6%.
Oof.
It can't feel great to know the athletes you're competing against don't respect you as a player. Gobert has built up an impressive resume with three DPOY trophies and three All-Star appearances, but he'll never truly strike fear into his opponents.
At least the Timberwolves didn't mortgage their future and deplete their depth to trade for one of the most overrated and disrespected players in the NBA. Oh…