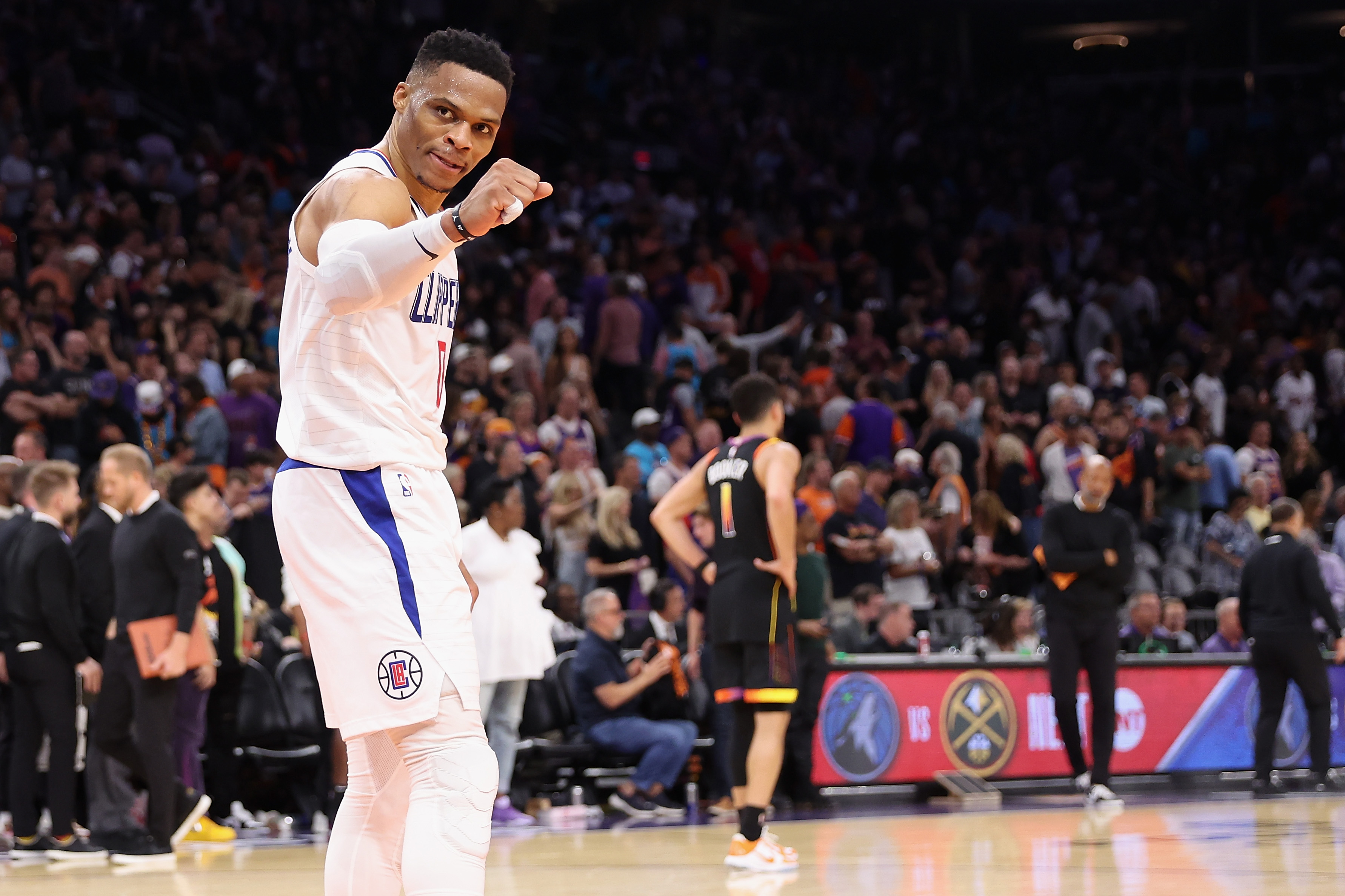 Russell Westbrook Proves Heart Wins Out Over Stats and Then Makes Claim That's Tough to Argue With
Although Russell Westbrook missed 16 of his 19 shots Sunday, he more than made up for it in other ways.
Nobody has ever accused Russell Westbrook of being a good shooter. He did do anything to dispel that theory Sunday night.
Westbrook went 3-for-19 from the floor in his playoff debut for the Los Angeles Clippers, but it was everything else he did that propelled his team to a 115-110 road victory over the Phoenix Suns. Despite the poor shooting, nobody was bigger for LA down the stretch as Westbrook played the role of Superman. When it was all said and done, Westbrook made a boast that's tough to argue with.
Russell Westbrook did it all for the Clippers despite missing 16 of 19 shots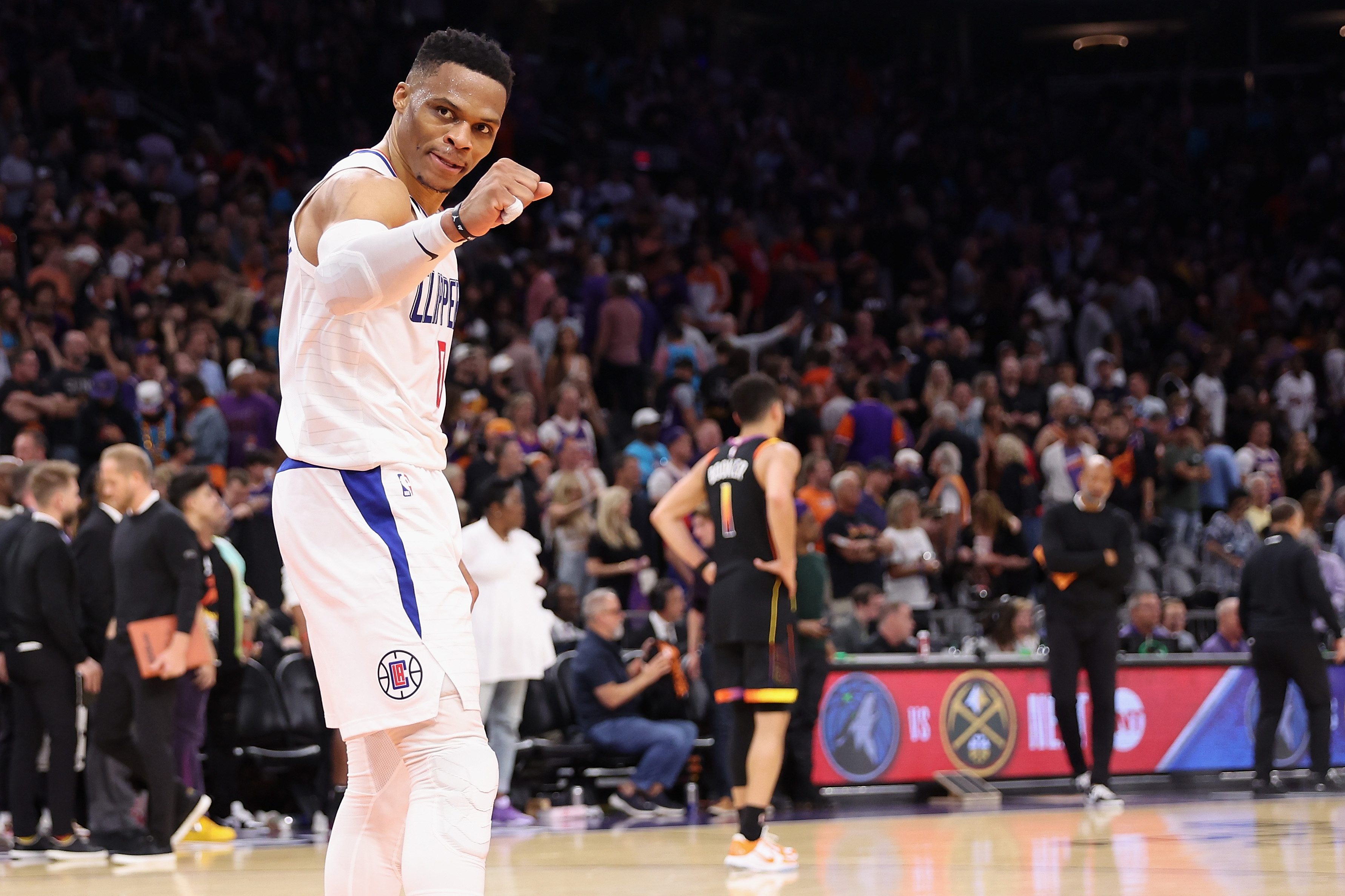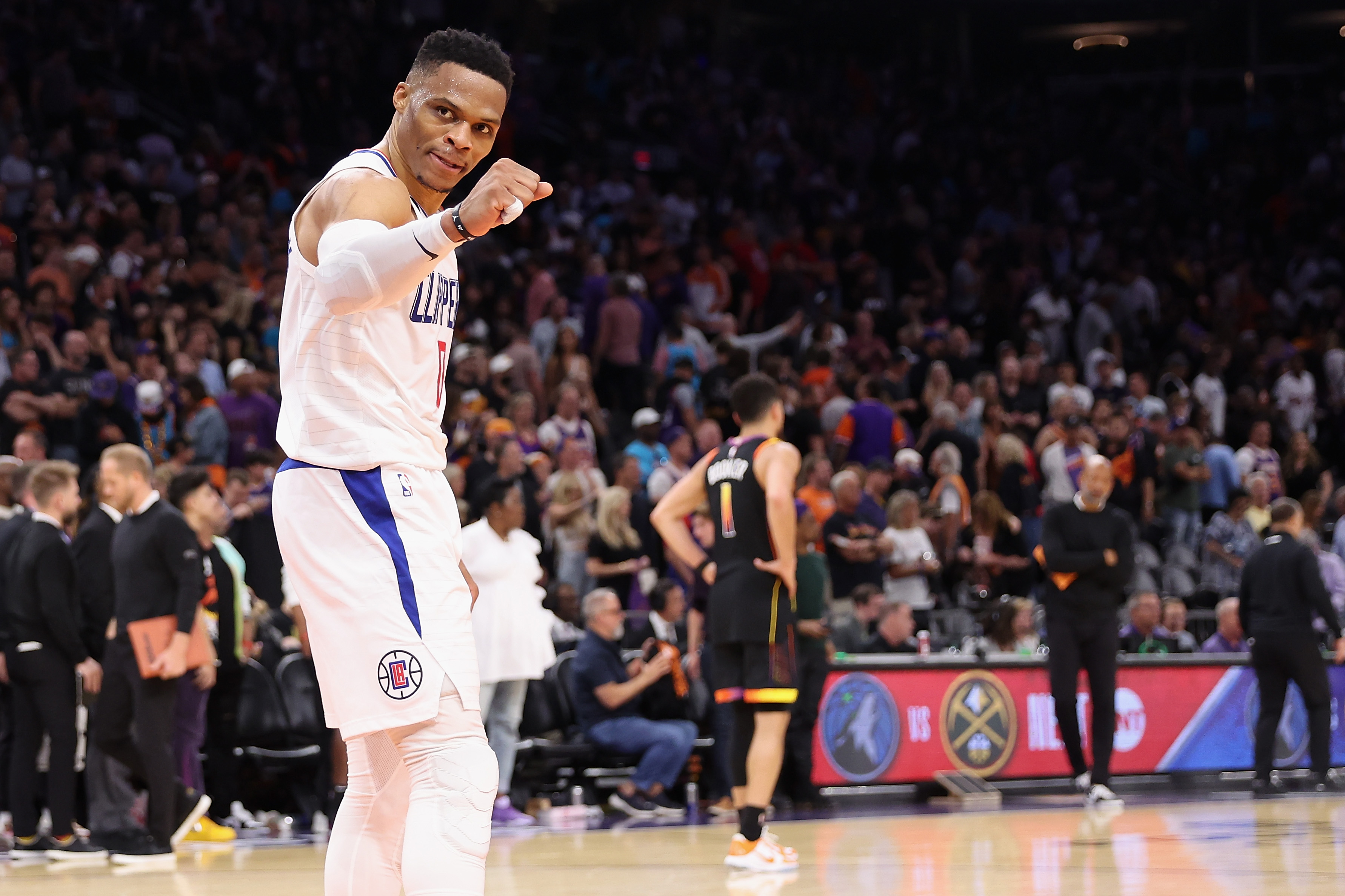 Westbrook struggled mightily in the shooting department, but luckily for the Clippers, basketball is much more than just making shots. The 15-year veteran dished out eight assists and pulled down 11 rebounds to give LA an early lead in the best-of-seven series.
The veteran guard played much bigger tan his 6-foot-3 frame, especially down the stretch. With the Clippers holding on for dear life, Westbrook snagged a one-handed rebound in the final minutes to give his team an extra possession. Then he battled for another one and forced the ball out of bounds off a Suns player to maintain possession.
Down the other end, he blocked a Devin Booker layup in the final seconds and then found a way to get the ball to go off Booker's leg and out of bounds. That defensive stop sealed the deal for the Clippers.
"He's a Hall of Fame point guard," said teammate Kawhi Leonard of Westbrook, per ESPN. "He's been big in playoffs before. He's been to the Finals. I expect him to play great and do his job."
Westbrook tells it like it is after the game
After making the big plays to seal the victory for the Clippers, Westbrook pointed to his heart. He showed plenty of it, especially when the game was on the line.
Westbrook battled for every loose ball, every rebound. While his ugly shooting stats stood out, Westbrook stood tall.
"It is (heart), it's timing, it's the will to win," Westbrook said. "Be able to make plays. Understanding time, scoring, possession.
"At this position, humbly speaking, nobody a better rebounder than me."
Westbrook certainly isn't short on confidence. If he's talking about today's game, there's no argument about him being the best rebounding guard.
If he's talking about NBA history, Oscar Robertson might have a little something to say. Both took triple-doubles to another level, but it's tough to confidently say Westbrook isn't wrong here.