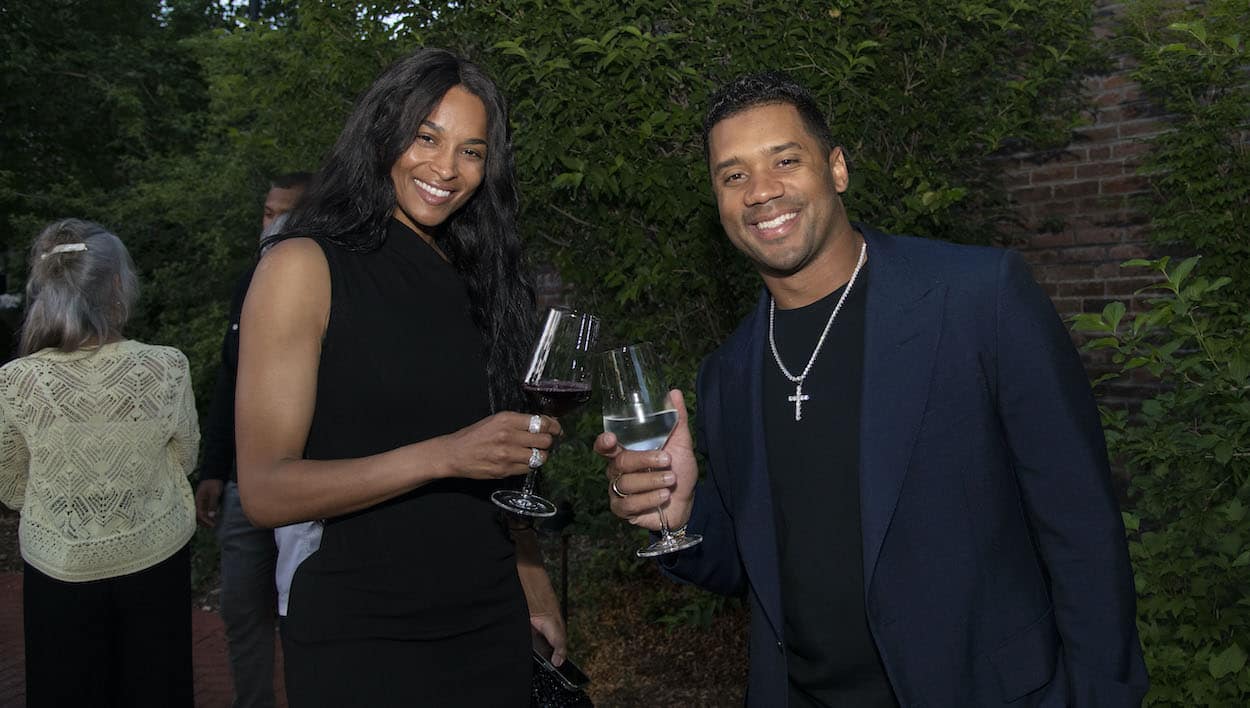 Russell Wilson's House in Denver Has More Bathrooms Than Broncos QB Has TD Passes
The Russell Wilson experiment by the Broncos is a disaster so far, but Russell Wilson's house in the Denver suburbs is incredible.
When the Denver Broncos traded for Russell Wilson, the Pro Bowl quarterback and his pop star wife, Ciara, put their palatial mansion in Bellevue, Washington, on the market while leaving Seattle and splashed $25 million on a new estate in Cherry Hills Village, Colorado. The house is incredible and comes with some stunning features, including an indoor and basketball court and pool. It also has 12 bathrooms, which is more than the number of Russell Wilson touchdown passes during his disappointing first season with his new team. 
Ciara and Russell Wilson's houses are incredible
Russell Wilson has made over $238 million in his NFL career. After signing one of the most lucrative contract extensions in league history this offseason, he'll have made at least $399 million when it's done. 
His wife, Ciara, is doing pretty well financially herself as a platinum-selling singer. According to celebritynetworth.com, she has around a $20 million net worth in 2022. 
That number is sure to go up when they finally sell their Seattle area home. Initially listed for $28 million, the house is now $26 million on Zillow, but that will still give Wilson and Ciara a major profit after they bought the 11,104-square-foot home for $6.7 million in 2015. 
With the move to the Denver Broncos and the upgraded Russell Wilson contract, Ciara and the QB bought an upgraded $25 million home in the Denver suburb of Cherry Hills Village. The house is 20,000 square feet and features four bedrooms, 12 bathrooms, a nine-car garage, an indoor pool, a game room, a basketball court, a full gym, a sauna, a dance studio, a recording studio, and a theater (h/t CBS sports). 
Russell Wilson's house in Denver may be incredible, but his time as the Broncos QB has been horrific thus far. 
Wilson's first year with the Broncos has been a disaster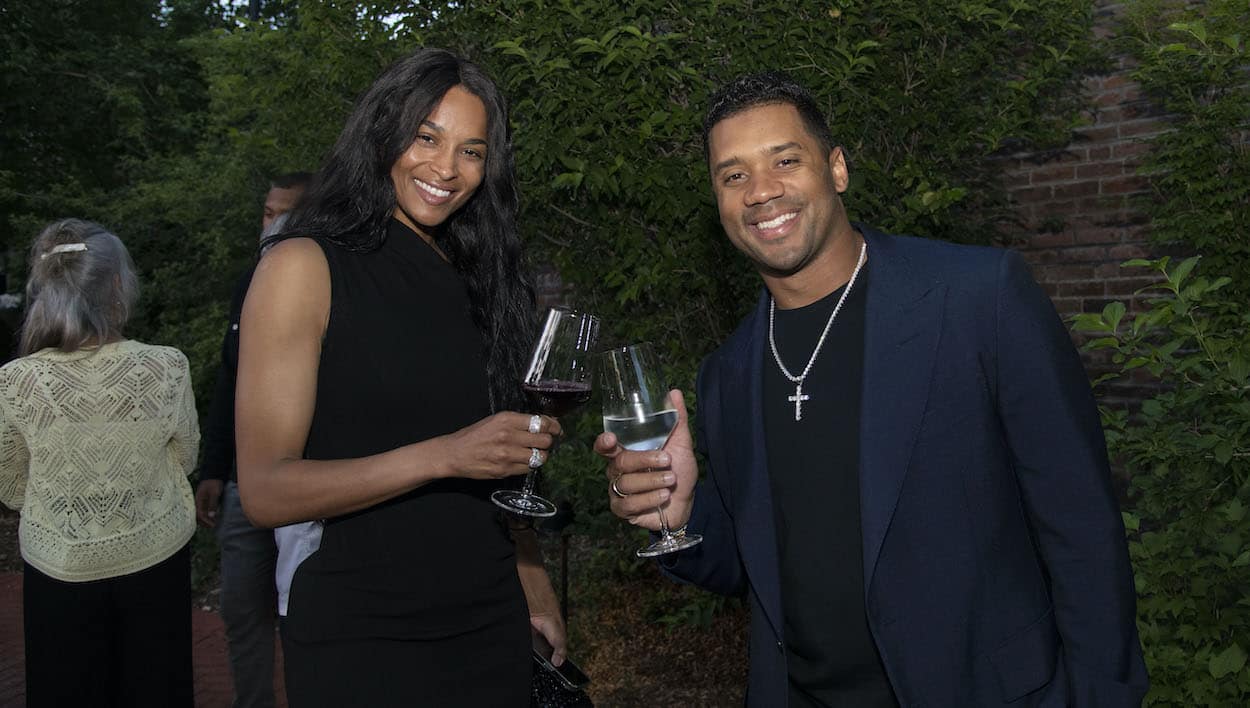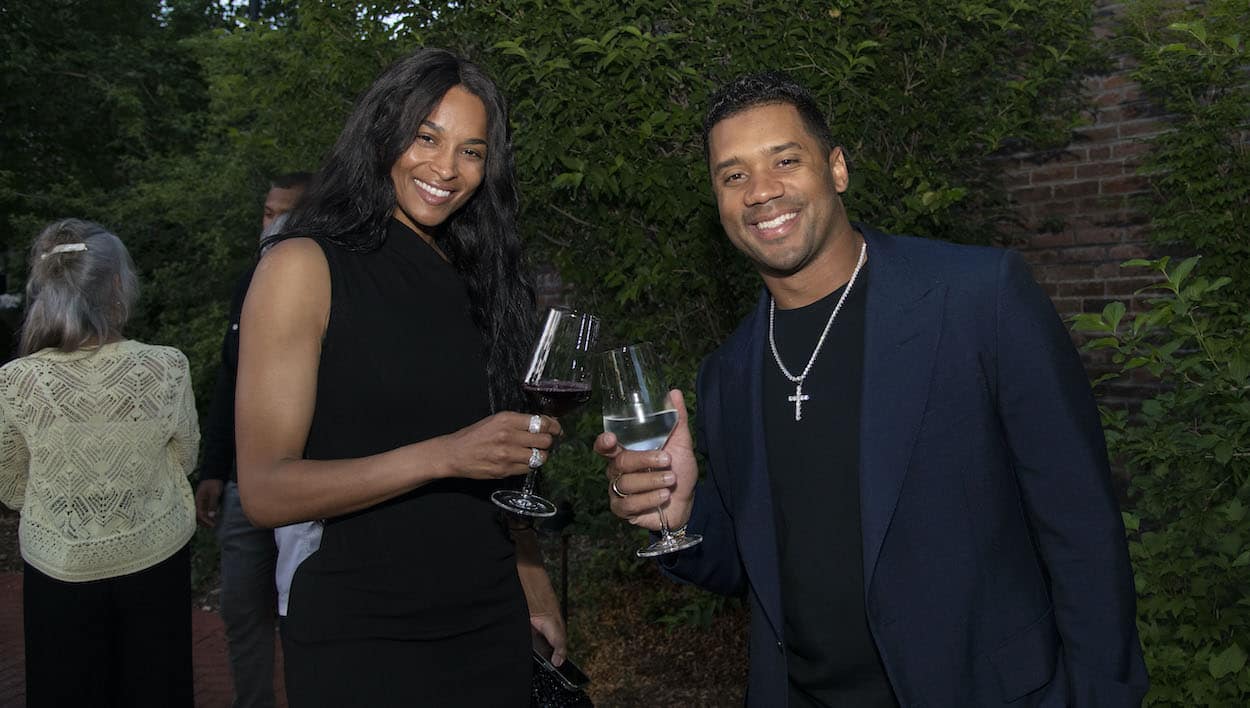 The Russell Wilson experiment with the Denver Broncos has been an abject disaster in year one. Denver gave up two first-round picks, two second-round picks, a fifth-round pick, and three players for the Seattle Seahawks QB. 
The Broncos also gave out a new Russell Wilson contract, which is a five-year, $242.5 extension with $161 million guaranteed. 
Wilson hasn't lived up to his trade value or his contract yet. Through 13 weeks, Wilson is 3-8 as a starter with 2,558 passing yards and a career-low 60.1% completion rate. He also has five interceptions and eight touchdowns, which is four fewer than the number of bathrooms in his Denver-area abode.  
With the contract extension, the Broncos don't really have the option to move on from Wilson anytime soon, though. Cutting Wilson in 2023 or 2024 would lead to dead cap hits of $107 million and $85 million, respectively. In 2025, the Broncos could let Wilson go and save $5.8 million. If they cut the QB in 2026, the team will save $27.2 million. 
Those savings are a long way off, though, so it looks like Wilson will be the QB of the Broncos for a while and will get to enjoy the palatial Russell Wilson house in Denver for at least the next few years.