Ryan Newman Reveals Racing Plans for 2022 and the Reason He's Continuing to Compete at Age 44
With the Daytona 500 just more than a month away, it appears veteran Cup Series pilot Ryan Newman won't be racing on NASCAR's biggest stage for the first time in 20 years. The 44-year-old driver understandably has mixed emotions about the race he won in 2008 and then incredibly managed to survive after a horrifying crash just two years ago. 
If he had it his way, he'd undoubtedly be there competing in that race and for the rest of the season. However, that won't be the case in 2022. Newman revealed on SiriusXM NASCAR Radio this week what his plans are for the upcoming year, and they do include racing — just not in NASCAR.   
Ryan Newman raced to solid NASCAR Cup Series career
Ryan Newman made a big impression in his first full-time season with the Cup Series back in 2002, winning a race at New Hampshire and finishing sixth in the final season standings. It was a precursor of things to come. 
During his sophomore campaign, the young driver raced to what would turn out to be the best year of his career as far as wins were concerned, winning an impressive eight times, including a couple at Dover. However, multiple poor finishes ended any chances at a title, and once again, he finished sixth at the season's end.
In 2004, he put together another multi-win season, winning once at Michigan and Dover. It was the last time in his career he'd win more than once in a season. From 2005 to 2021, he won seven more times, including the 2008 Daytona 500. He won his last Cup event in 2017 during the first Phoenix race of the season. 
Ryan Newman reveals plans for racing in 2022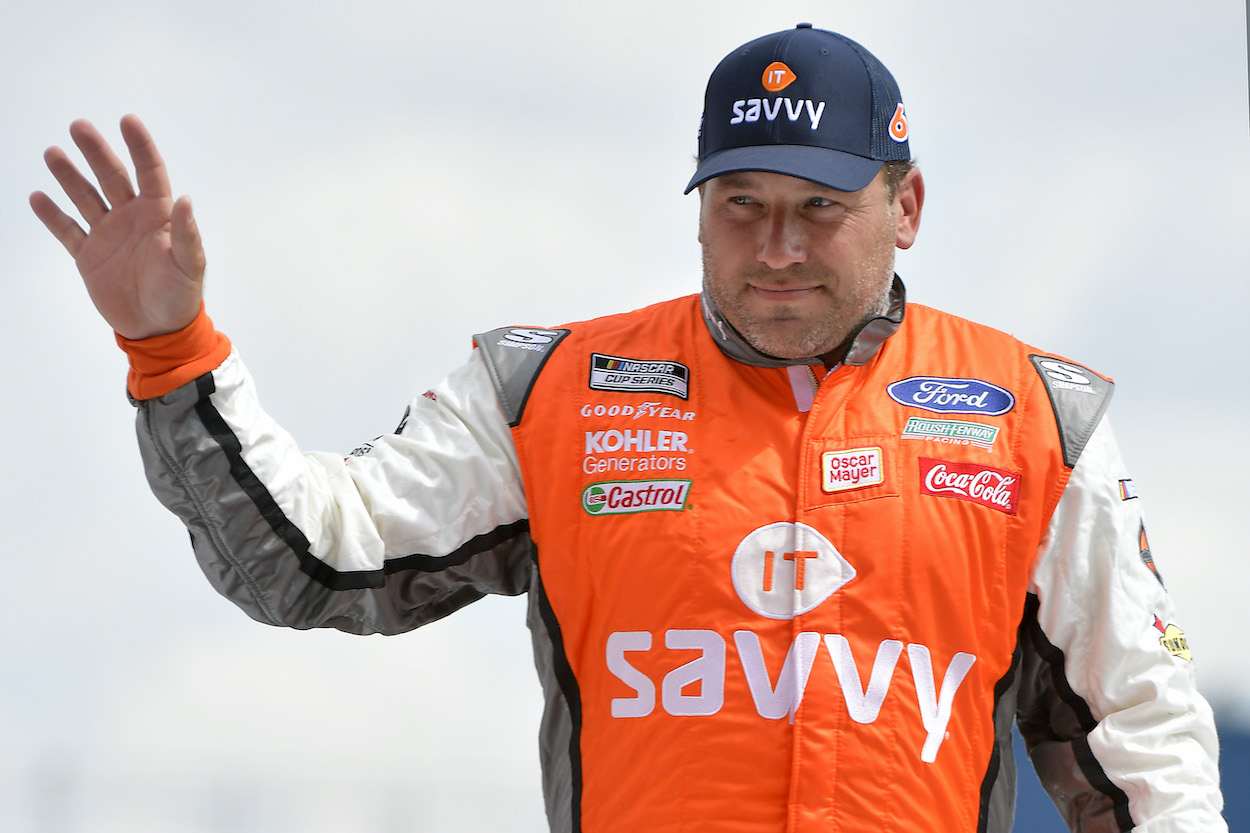 All last year there was considerable speculation about whether Ryan Newman would land a ride for 2022. At the close of the season, there was no news. Most correctly interpreted that meant he had no firm plans. This week, the former Roush Fenway Racing driver visited with Claire B. Lang on SiriusXM NASCAR Radio and provided an update on his racing plans for this season.
"Definitely interested in continuing to race," Newman said. "That's why there was no retirement party. There was no retirement plan. There was no Ryan's last ride or anything like that because that wasn't the intention. Going back to Daytona 2020, you never know when your last lap is or was. I will be at the Chili Bowl. You know, I have some plans. I'm doing some short-track grassroots racing this year, but there's nothing else planned right now. I know what I would want to do."
When Lang asked if he would be open to part-time racing or competing in another series, Newman was clear in his response. 
"Whatever I do would be part-time, and whatever I would do would be for fun, and that's the whole goal in the first place," he admitted. "Ultimately, that championship is what I still strive for. I'm getting older, but I'm far from dead. I'll just keep going one day at a time and see what happens, what opportunities are out there." 
Good and bad memories at the Daytona 500
While Newman won't be racing at the Daytona 500 for the first time in a couple of decades, his career included some pretty spectacular moments at the World Center of Racing, including his win at the track in 2008. 
However, most fans will remember the 2020 season, as Newman mentioned during his interview, and the frightening crash that happened on the last lap when his No. 6 car got airborne and he crossed the finish line on his roof in a shower of sparks and flames. His accident overshadowed Denny Hamlin's win as everyone in attendance and those watching on television had flashbacks to Dale Earnhardt Sr. and his tragic death 19 years earlier. 
Fortunately, a couple of days later, Newman posted a photo on social media of him walking out of the hospital with his two young daughters on either side of him, each holding a hand. It was a remarkable turn of events, and one that allowed him to continue racing later that year and in 2021. 
If he never races again, Newman can look back on his career with pride and know after what he experienced on the last lap in the 2020 Daytona 500, every day is a gift.
Like Sportscasting on Facebook. Follow us on Twitter @sportscasting19.