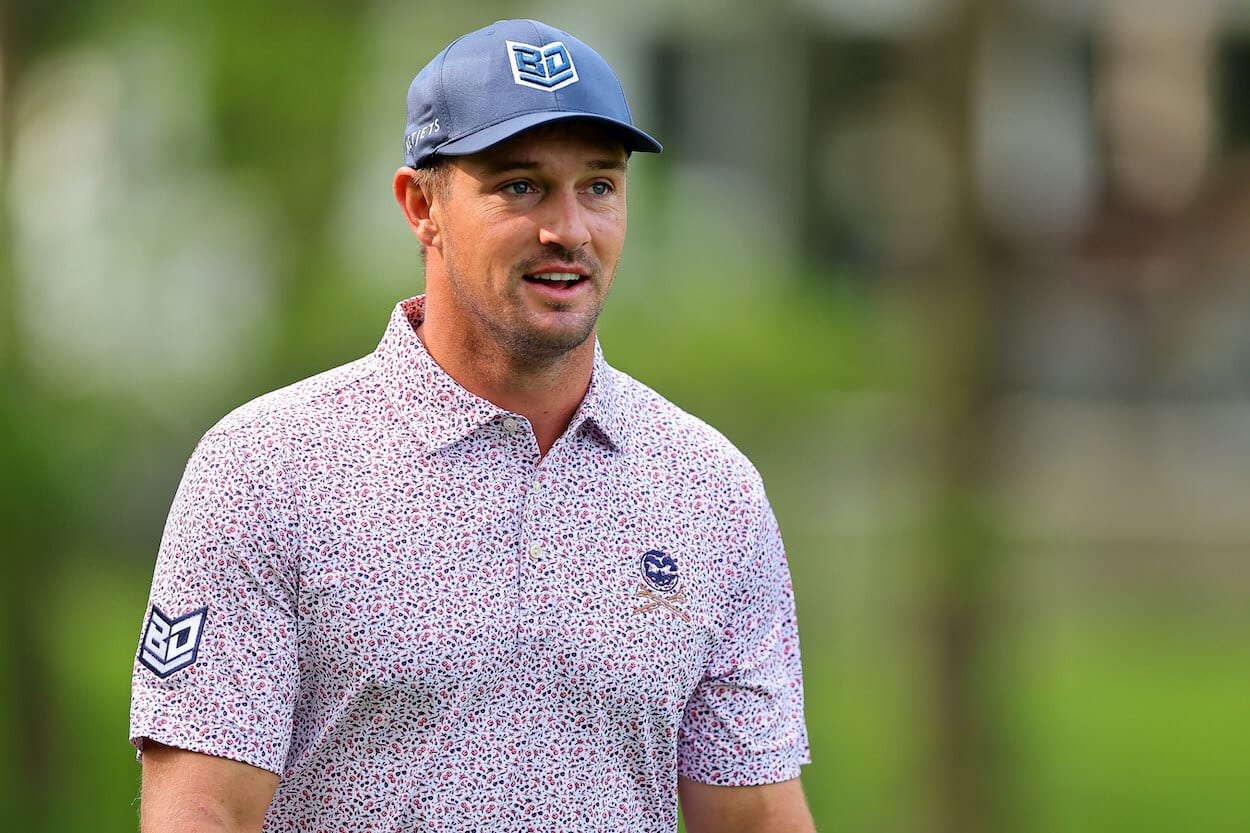 Scary Video Shows Bryson DeChambeau Drilling Another Golfer With Errant Drive at the PGA Championship
Bryson DeChambeau's "fore" call couldn't save Kenny Pigman from getting nailed by his drive.
It's no secret how Bryson DeChambeau likes to attack golf courses. His overarching strategy for the last few years has been to crush the ball off the tee as far as possible and not worry too much about hitting fairways. In his last full season on the PGA Tour (2021-22), DeChambeau led the Tour in driving distance but ranked 178th in driving accuracy.
That strategy hasn't changed in 2023, and although it sets him up for more birdie chances, it can also lead to some dangerous moments.
During DeChambeau's first round at the 2023 PGA Championship, the LIV Golf bomber took a wicked lash at a drive and drilled a PGA Professional on the next tee. The pro braced for impact after hearing "fore" and looks to be fine, but it could've been much worse.
Bryson DeChambeau drills PGA Pro with errant drive at the PGA Championship
You always have to be on your toes when big-hitting Bryson DeChambeau is playing in the group behind you. PGA Professional Kenny Pigman learned that the hard way during the first round of the 2023 PGA Championship.
As the 34-year-old was setting up to hit his tee shot on the par-4 18th hole at Oak Hill Country Club, he heard a loud "fore!" call coming from behind him. Pigman, the Head Professional at Arrowhead Country Club in San Bernardino, Calif., stepped away from his ball and instinctually ducked his head.
A video posted on Twitter by The Fried Egg shows Pigman getting drilled in the right shoulder by the errant drive, a drive that came off DeChambeau's club. It turned out Bryson pushed his drive way right on the par-4 17th hole and couldn't alert the group in front quickly enough.
Pigman looked back in confusion before brushing off his shoulder and going back to his routine. He went on to bogey the 18th hole, but he seems to be OK. DeChambeau bogeyed the 17th hole after his wayward drive, but he's having himself a great round otherwise.
Bryson DeChambeau atop the leaderboard at the PGA Championship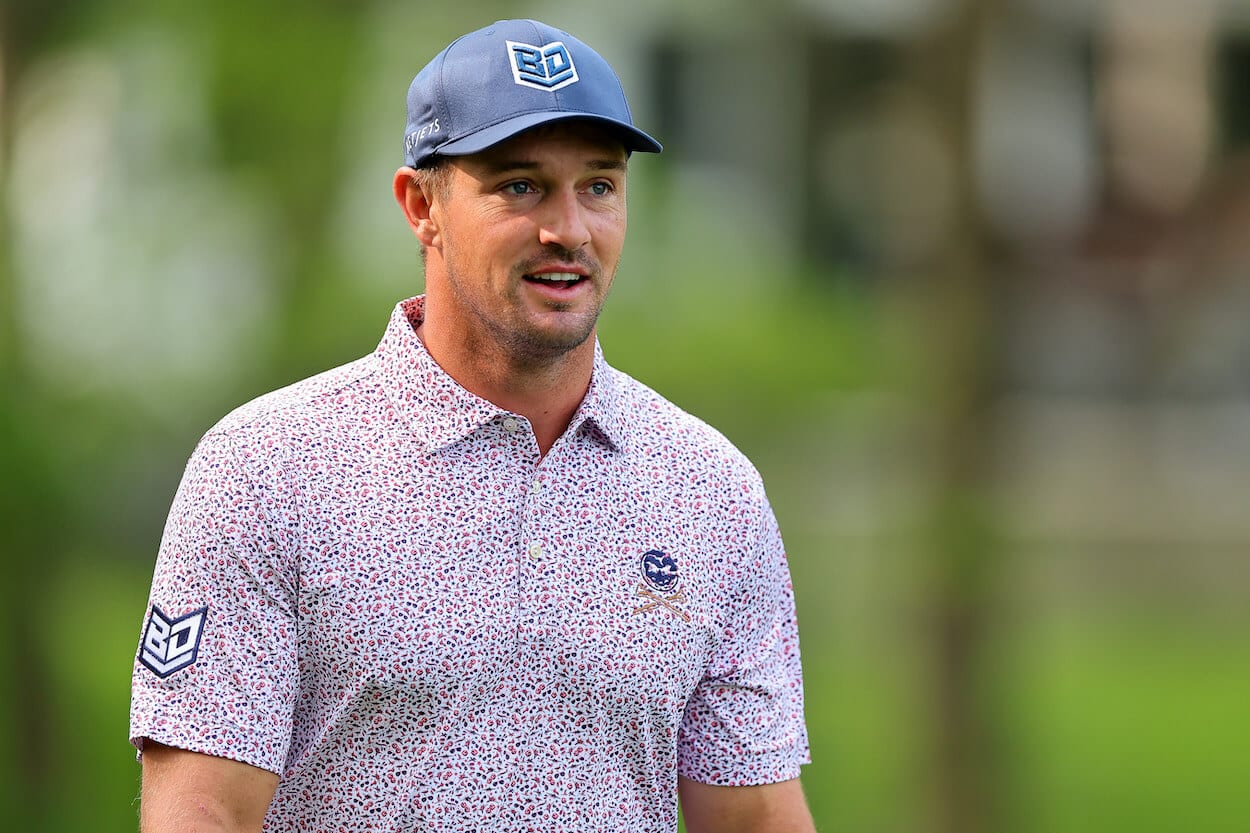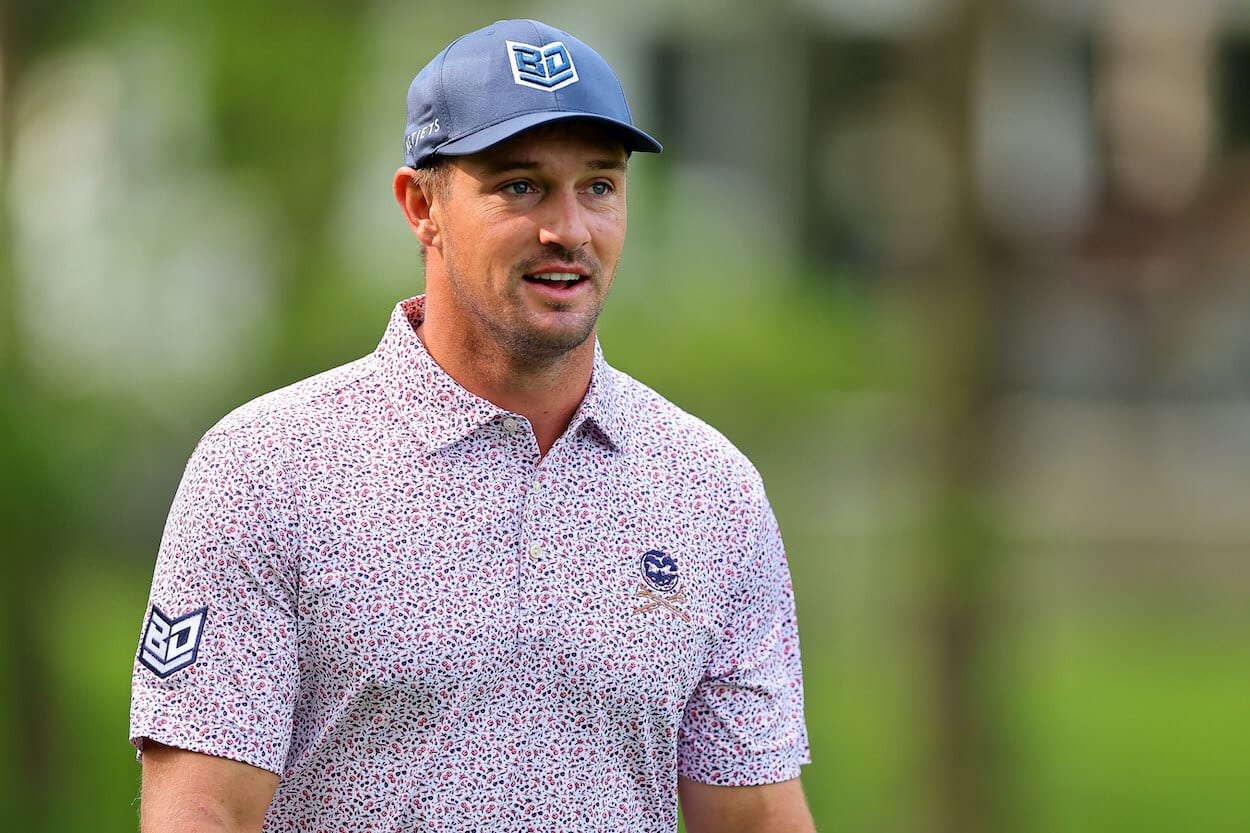 DeChambeau's errant drive resulted in a dropped shot, but it was one of only a few poor shots he's hit in the first round.
The 29-year-old bounced back with a birdie on the 18th hole and another birdie on the first hole to get to 2 under par. He added two more birdies down the stretch to finish with an impressive 4-under 66. As of Thursday afternoon, DeChambeau currently holds the outright lead by himself at the 2023 PGA Championship.