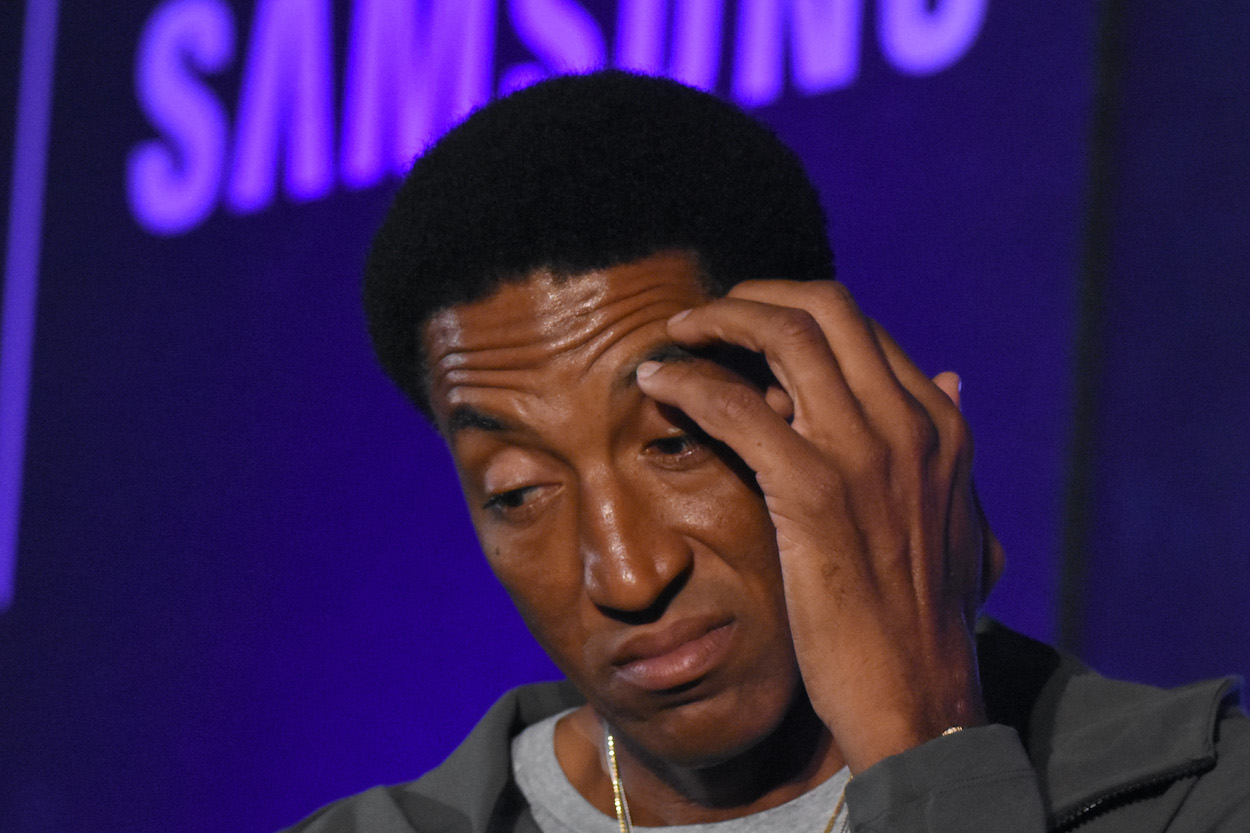 Scottie Pippen Curiously Walks Back His Explosive Claim That Phil Jackson Is a Racist: 'I Allowed Myself to Believe That Lie for Nearly 30 Years'
Scottie Pippen accused Phil Jackson of being a racist earlier this summer, but he curiously walked back those comments in his new memoir, "Unguarded."
Earlier this summer, Scottie Pippen accused former Chicago Bulls head coach Phil Jackson of making coaching decisions based on the race of his players. He doubled down on those accusations shortly afterward by bluntly calling Jackson a racist on live television.
But in a curious twist, Pippen walked back those explosive claims in his new memoir, "Unguarded," saying he's been telling himself that lie for 30 years.
Scottie Pippen accused Phil Jackson of being a racist
Pippen made headlines back in June for the extremely honest interview he did with GQ. His most notable comments revolved around Jackson's decision to draw up a last-second shot for rookie Toni Kukoc during a 1994 playoff series against the New York Knicks. Pippen famously refused to enter the game after Jackson snubbed him for Kukoc on the final play.
Kukoc went on to make the shot to win the game, but Pippen held on to that feeling for nearly 30 years.
"It was my first year playing without Michael Jordan, why wouldn't I be taking that last shot?" Pippen told GQ. "I been through all the ups and downs, the battles with the Pistons and now you gonna insult me and tell me to take it out? I thought it was a pretty low blow. I felt like it was an opportunity to give [Kukoc] a rise. It was a racial move to give him a rise. After all I've been through with this organization, now you're gonna tell me to take the ball out and throw it to Toni Kukoc? You're insulting me. That's how I felt."
A few days later, Pippen appeared on the Dan Patrick Show and doubled down on his stance that Jackson is a racist.
"By saying 'a racial move,' then you're calling Phil a racist," Patrick posed. 
"I don't got a problem with that," Pippen responded.
"Do you think Phil was — or is [a racist]?"
"Oh, yeah," Pippen said.
But just a few months later, Pippen admitted he was wrong to make those damning comments.
Pippen curiously walks back his claim that Jackson is a racist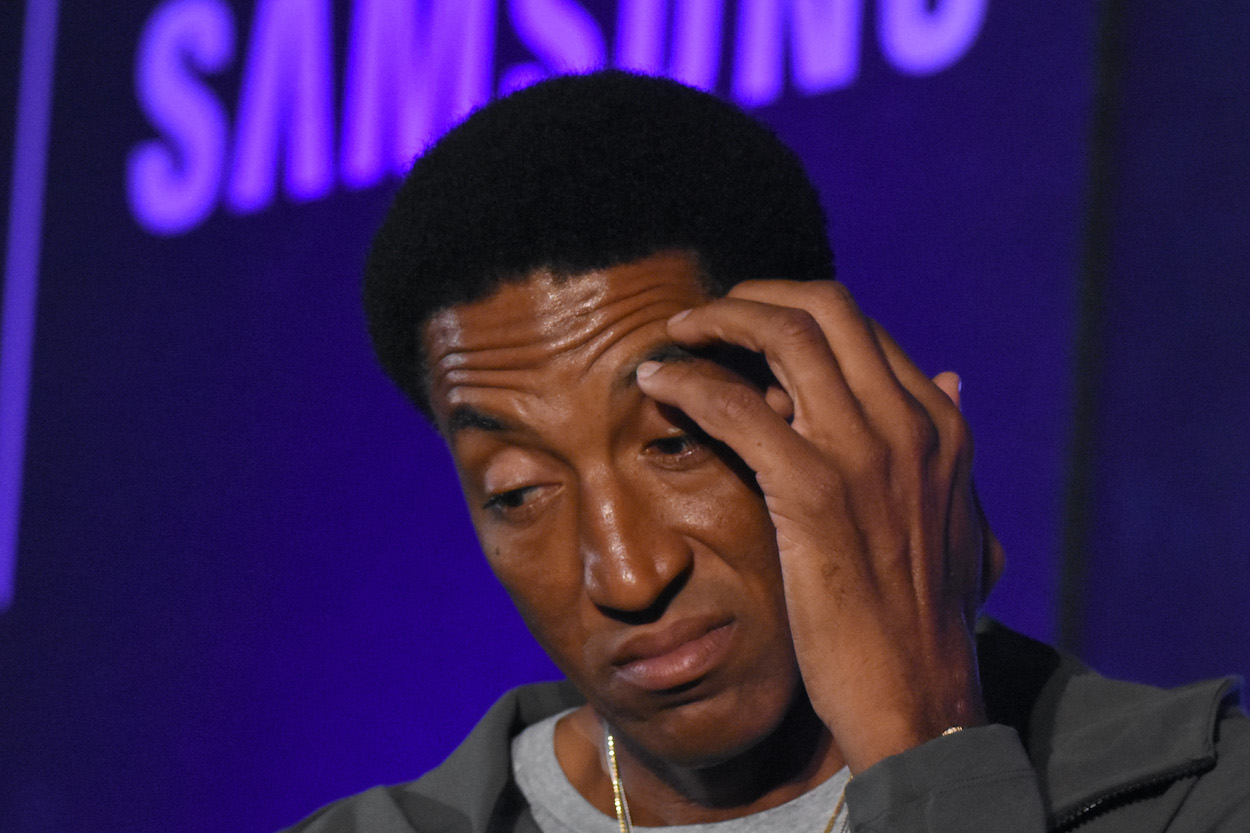 Pippen didn't hesitate — on two occasions, no less — to label Jackson as a racist a few months ago, but that wasn't a thought that entered his mind just recently. The Hall of Famer truly believed it to be true ever since Kukoc's game-winning shot in 1994.
However, while writing his new memoir, something changed. Here's the passage from Pippen's book, per the New York Times:
I was so hurt when he picked Toni over me that I needed to come up with an explanation for why I was rejected. For why, after everything I had given to the Chicago Bulls, I wasn't allowed to have my moment. So I told myself at the time that Phil's decision must have been racially motivated, and I allowed myself to believe that lie for nearly 30 years. Only when I saw my words in print did it dawn on me how wrong I was.

Scottie Pippen
Well then. That's an interesting (and sudden) change of heart.
Pippen doesn't even remember the last time he talked to Jackson
Ahead of the release of his memoir, "Unguarded," Pippen spoke to the New York Times and seemed to forget he walked back his Jackson comments in the book.
"I didn't walk it back. I just didn't have it in the book," he said. "I said it was probably not right for me to say that about Phil being racist at this stage. It's water under the bridge now. But at that point in time, based on where I was as a player, the year that I was having, I thought it was a bad move on his part."
Pippen also told the NYT that he "can't recall" the last time he spoke to Jackson. But he still felt comfortable enough to publicly label his old head coach as a racist and quietly take it back in his new book.
This whole situation is only getting more confusing by the day.
Like Sportscasting on Facebook. Follow us on Twitter @sportscasting19.