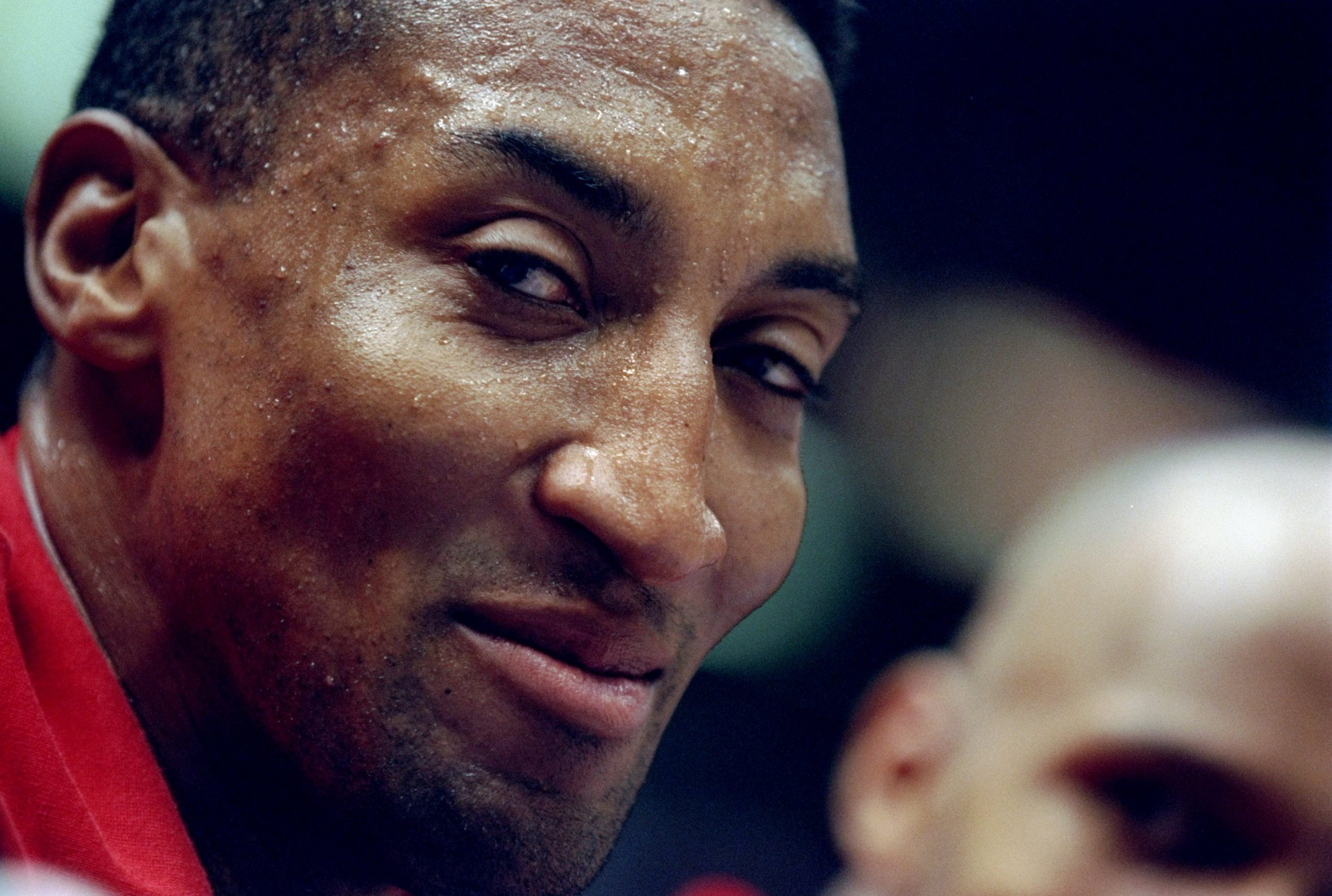 Scottie Pippen Developed a Reputation for Being Soft After 2 Unfortunate Incidents With the Chicago Bulls
Scottie Pippen had a reputation for not being tough early in his NBA career.
There were a lot of unknowns about Scottie Pippen when he came into the NBA in 1987. How would he handle life in the NBA after playing for the University of Central Arkansas? Would he feel the pressure of being a first-round pick after playing at such as small school? Was he tough enough?
The last question lingered during the early part of his Chicago Bulls days. There were a couple of unfortunate incidents that gave Pippen the reputation of being a soft player early on in his NBA life.
Would Scottie Pippen have been a star if not paired with Michael Jordan?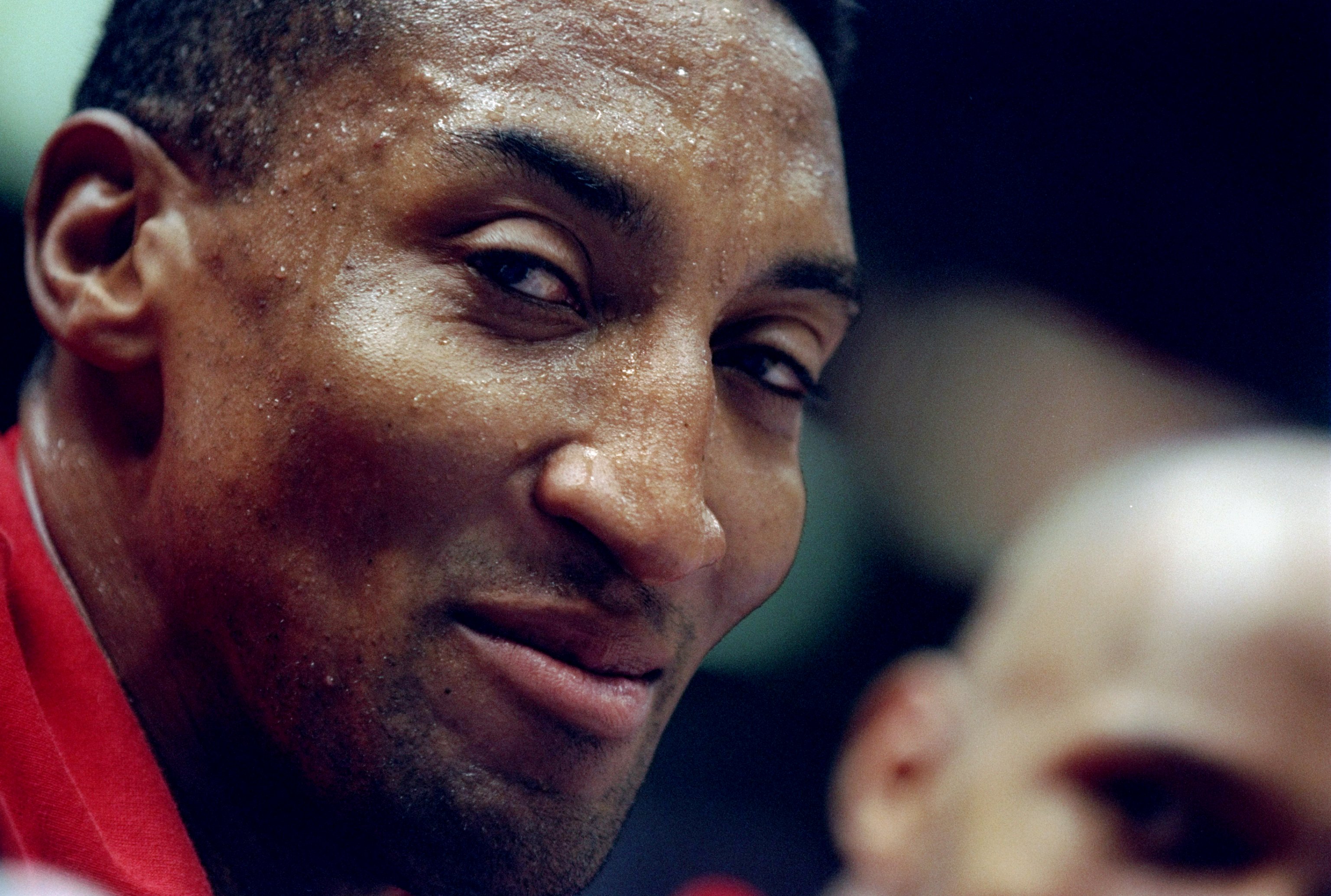 Throughout most of his career, Pippen and Jordan went hand in hand. Pippen was MJ's right-hand man. He always put up big numbers, but never Jordan-like stats. That always begged the question: Would Pippen have been a star without Jordan?
Jerry Krause, the man who orchestrated a trade with the Seattle SuperSonics to pair Pippen with Jordan, wasn't so sure the would've been the case.
"People always ask what would have happened if (Pippen) had gone to another team, a team that didn't have Michael," Krause said to Sports Illustrated back in 1993. "They say, 'Well, Scottie would have been a star right away instead of having to wait.' 
"I don't think so. I think coming here made it easier for him. If he had gone to another team – a kid from Arkansas,
picked from an NAIA school, picked fifth in the draft – the pressure would have been unbelievable. He would have been asked to produce right away. Here there was no pressure in the beginning."
Krause went on to say Jordan absorbed most of the pressure as Pippen struggled during practices. Working alongside Jordan, Krause said, allowed Pippen to grow.
Scottie Pippen had an early reputation of being soft after a pair of unfortunate events
 Pippen certainly had his fair share of growing pains early in his NBA career. He was always compared to Jordan, but the biggest early hurdle was people questioning his toughness. Those questions stemmed from two incidents that took part at the beginning of his career.
The first one took part in 1989 in a game against the rival Detroit Pistons. It was his second year in the league, and the Bulls were battling the Pistons in the Eastern Conference Finals. Detroit held a 3-2 series lead. In the opening minute of Game 6, Pippen was floored by an elbow by Detroit center Bill Laimbeer. Pippen never returned to the game, and the Bulls lost at home, 103-94.
The following year, the teams met again in the Eastern Conference Finals. This time it was Game 7. Pippen was shaken by a migraine headache. He played but finished with two points in what might have been the biggest game of his life at that point. Two season-ending losses for the Bulls and Pippen was a non-factor in both.
"How do you explain the things that happen?" Pippen asked in 1993. "The time against Laimbeer, I wanted to go back. I asked and asked to go back. The doctors and Jerry Krause wouldn't let me. I'd never had a migraine before. It's very hard to tell people what you feel like in that situation. If I were on the other side, it would be very hard to tell me. And once you get people on your back, it's hard to get them off."
Pippen eventually shed the label of being soft
As they say, winning cures everything in sports. Pippen went on to win six NBA championships with the Bulls. He's widely regarded as one of the best forwards to ever play in the NBA. As his career wore on, he gained more confidence. That reputation of being a no-show for big games eventually went away. In fact, he told Sports Illustrated in 1993 that he was ready for any challenge.
"I love the challenge," he said. "I loved it when the Knicks said they were coming after me and I hoped Phoenix would do the same thing. During the Knick series, I felt really healthy for the first time all season. When I'm healthy there isn't a challenge in the world I can't meet."
Pippen wound up meeting those challenges. He played a major role in one of the NBA's top dynasties. Along with his six championship rings, Pippen also played in seven NBA All-Star Games. He was inducted into the Naismith Memorial Basketball Hall of Fame in 2010.