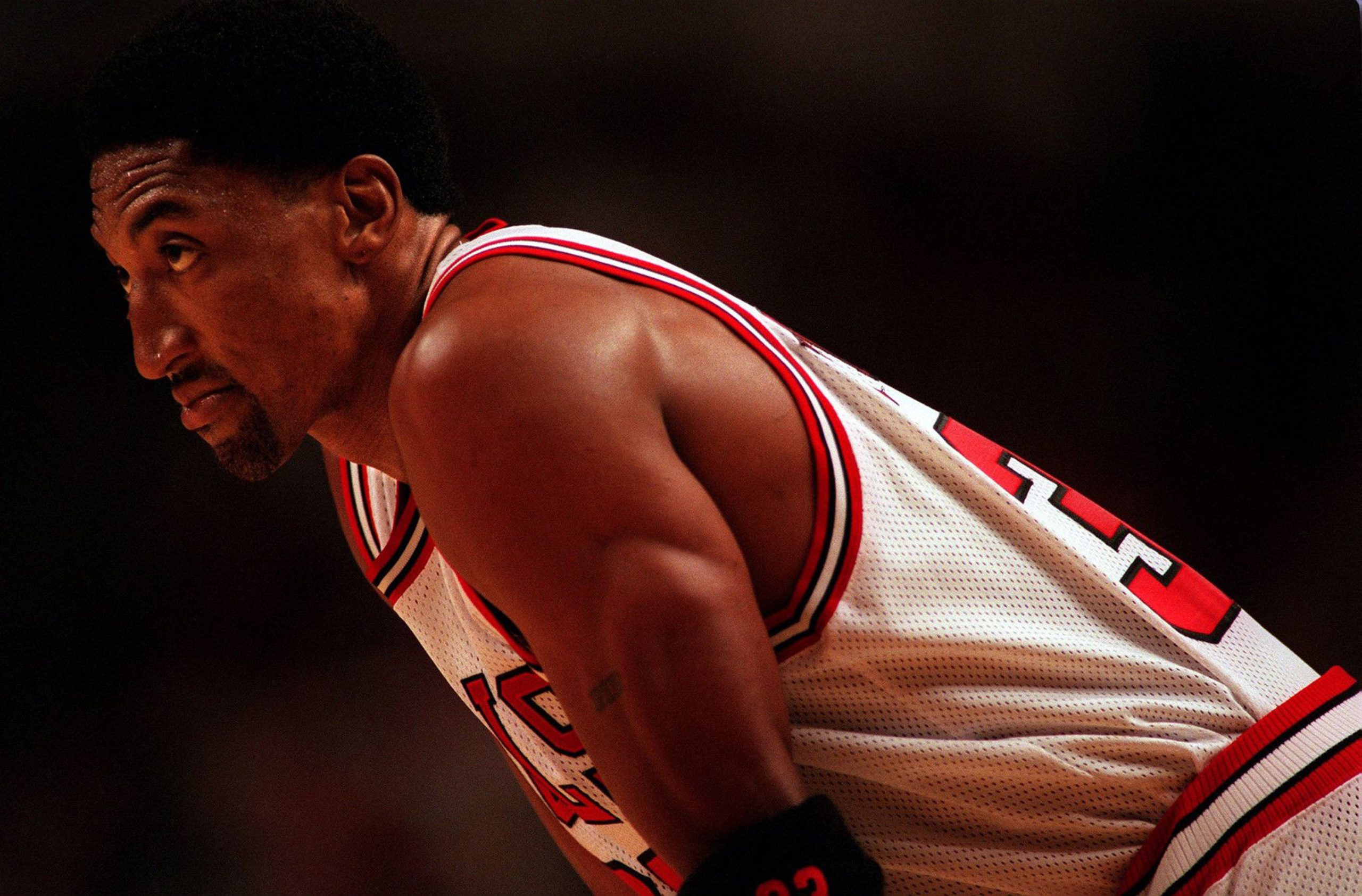 Scottie Pippen Was So Haunted by His Brother's Paralysis He Rushed Into an $18 Million Decision
Scottie Pippen rushed into a contract extension with good intentions, but he turned out to be the biggest bargain in the NBA.
Scottie Pippen had a rough childhood, suffering through a pair of tragedies to members of his large family. His father, Preston Pippen, suffered a stroke before Scottie entered high school. The former Chicago Bulls star's older brother, Robbie, was paralyzed after a wrestling incident in gym class. Having two members in wheelchairs during his childhood had a significant impact on Scottie Pippen and it played a role in his first big contract extension with the Bulls.
Scottie Pippen proved to be the biggest bargain in NBA history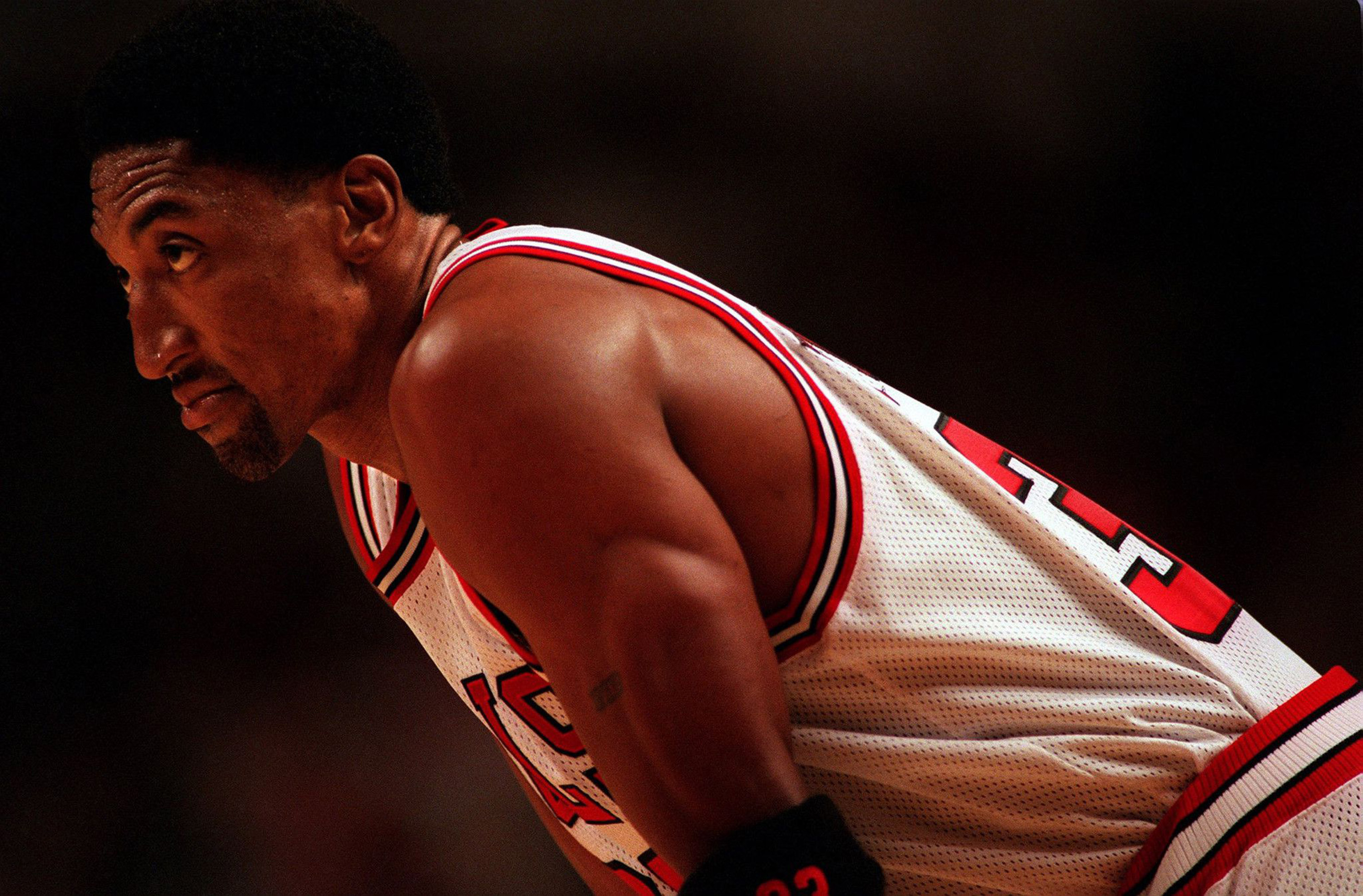 When Pippen was drafted fifth overall in the 1987 NBA Draft, he signed a six-year rookie deal with the Bulls after they acquired him from the Seattle SuperSonics. He proved to be the biggest bargain in NBA history.
His first season in the NBA was a feel-out year. It was clearly an eye-opening experience after walking on at Central Arkansas.
"I don't want to say he was the baby of the family," former Bulls coach Doug Collins told The Chicago Tribune in 1985, "but you could tell when he got here, he was still a young man who was having his eyes opened for the first time."
Pippen's agent Jimmy Sexton agreed.
"You've got to remember, he never even was on a plane in college," Sexton told The Tribune. "They bused to all their games. And then he's playing with Michael Jordan."
After that first year, Pippen averaged 14.4 points in his second season before bumping it up to 16.5 in the third year that saw him make the first of his seven All-Star appearances.
It was in his fourth year that Pippen rushed into an extension, giving the Bulls the deal of a lifetime.
Scottie Pippen looked out for his family and it proved costly
With more than two years left on his original deal, Pippen didn't have a whole lot of leverage when it came to negotiating an extension. That didn't even seem to cross his mind. The most important thing was being able to take care of his family and finding financial security.
He negotiated a five-year extension worth $18 million. He did it with his brother and former NFL player Darryl Stingley in mind.
"I've always thought that one injury could wipe all of this away," Pippen told The Tribune. "I'm able to run and jump and do all the things I can do. I'm blessed.
"We're all blessed in the NBA, but I always would look at Darryl Stingley (the paralyzed former Purdue University and New England Patriots player who used to sit behind the Bulls' bench in the Chicago Stadium). I'd kind of watch him sometimes and see my brother, a healthy, strong young man, and all of a sudden he's confined to a wheelchair, to where he can't get around. I think about that a lot."
Pippen always had his family in mind. After he signed his first deal, he tried to buy his mother a new home. She refused to move. Pippen then bought much of the land around her house, landscaped it, and built several houses for other family members.
Pippen never complained about his salary — until Michael Jordan left
While Pippen may have been the biggest bargain in NBA history, he never said much about his salary until Michael Jordan retired to play baseball. Until then, he played Jordan's right-hand man to perfection.
"I never complained about my salary," Pippen told The Chicago Tribune in 1995, "but they always said when Michael was here, the best player would be paid the most. That didn't happen when he left.
Toni (Kukoc) being here never bothered me. I just always was speaking out about the situation. You're not going to tell me that Phil Jackson is going to let (assistant coach) Jimmy Rogers come in here and make more money than he does. Jerry Krause is in love with Toni and always has been praising him like he's Magic (Johnson), the greatest European player. Then he's going around and saying I told him to sign Ron (Harper). I told them to sign Horace (Grant).
"Things happen in life, I always feel, so you can see how you handle them. I think people in Chicago like me and they understand me: why I wouldn't take the ball in the playoffs, my feelings about Krause. I'm sure they can understand why I wanted out of here. They wouldn't want to be at a job with people they didn't like if they felt so underpaid. The highest-qualified people you have should be paid the most. That's just what's right."
Had Pippen thought about all of this and not rushed into his extension with two years left on his deal, things may have played out differently.