Scottie Scheffler's Bizarre Superstition Will Make Coffee Drinkers Question His Humanity
Professional golfers are some of the most superstitious athletes in the sports world. Whether it be a lucky ball marker, a specific practice routine, or a consistent pregame meal; almost every golfer on the PGA Tour has something they must do before or during a round to feel comfortable at a tournament.
Or, in Scottie Scheffler's case, something they must avoid.
Scheffler, the No. 2-ranked player in the Official World Golf Ranking, enjoys a cup of homemade coffee every morning when he's at home in Dallas, but he refuses to drink a cup of joe before a competitive round of golf.
Coffee addicts everywhere must think he's a robot.
Scottie Scheffler recently became a coffee fanatic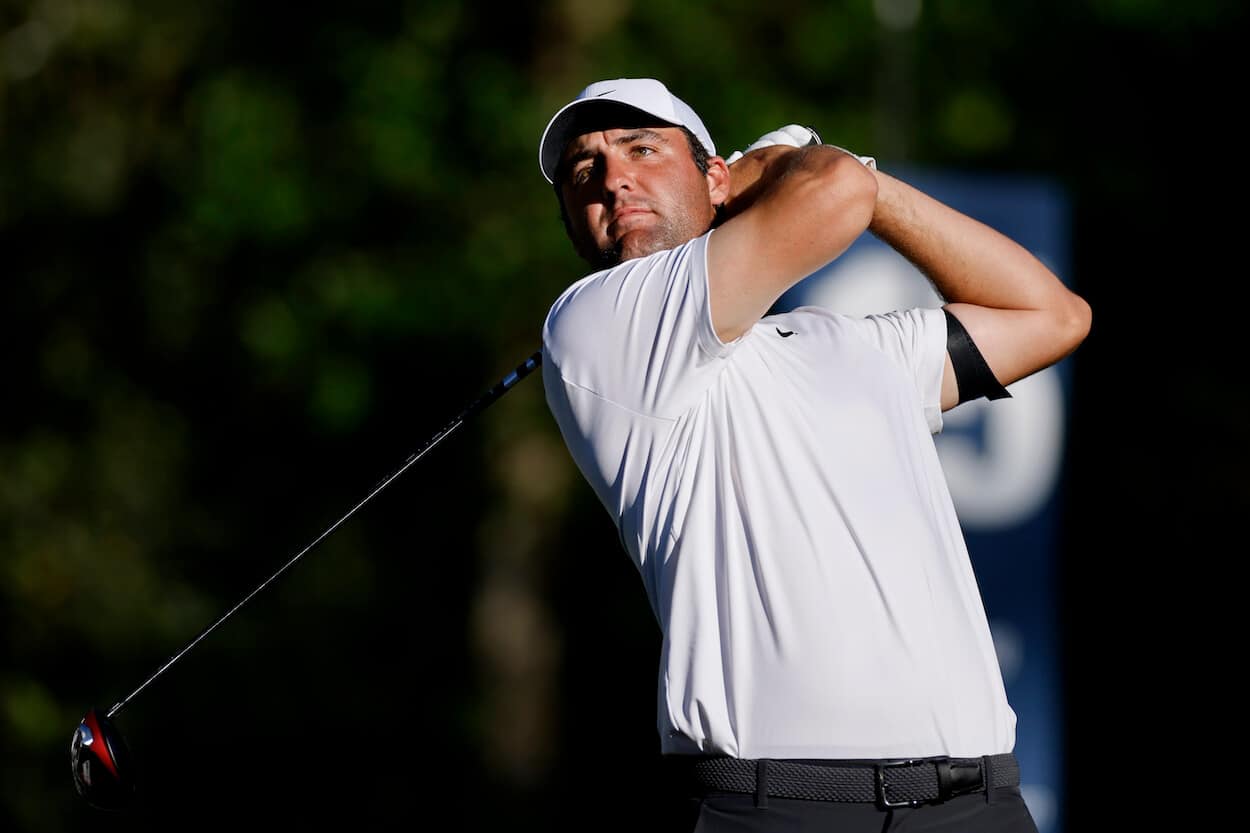 Scheffler wasn't always a big coffee drinker. The five-time PGA Tour winner would enjoy a cup from time to time, but he didn't become a coffee fanatic until 2022.
As Scheffler explained to reporters at the 2023 Players Championship, the golfer bought an espresso machine during the 2022 Open Championship and has since embraced the coffee life.
"I ordered one on Amazon while I was at St Andrews," Scheffler told reporters this weekend. "I remember one of the trainers out here used to make coffee all the time. I had it a few times and he made just fantastic coffee, and so I was like, 'I'm just going to get the same one as Nick (the trainer) and hopefully he'll teach me how to use it.'"
Scheffler has become a religious coffee drinker since adding the espresso machine to his Dallas kitchen, but he obviously can't bring the heavy appliance with him on the road.
Scottie Scheffler refuses to drink coffee before a round of golf
Most coffee fanatics need to have a cup of joe to start every morning. It doesn't matter if they're at home, at a hotel on the road, or in the middle of nowhere. Without coffee, they won't be able to function throughout the day.
Apparently, that's not the case for Scheffler.
"I make myself coffee every morning at home, but I don't do it when I play," Scheffler told reporters this weekend. "Sometimes for practice rounds."
But how?
"Just no need," he explained. "It's kinda my routine at home. I started doing it after the Open (Championship) last year. I got an espresso machine and started learning how to use it, and it's fun. So I just do that in the morning and sit there and read."
How Scheffler doesn't get a splitting headache on the fourth hole or fall asleep before the back nine is beyond me. But the bizarre superstition seems to be working for the No. 2 player in the world, so why would he stop now?