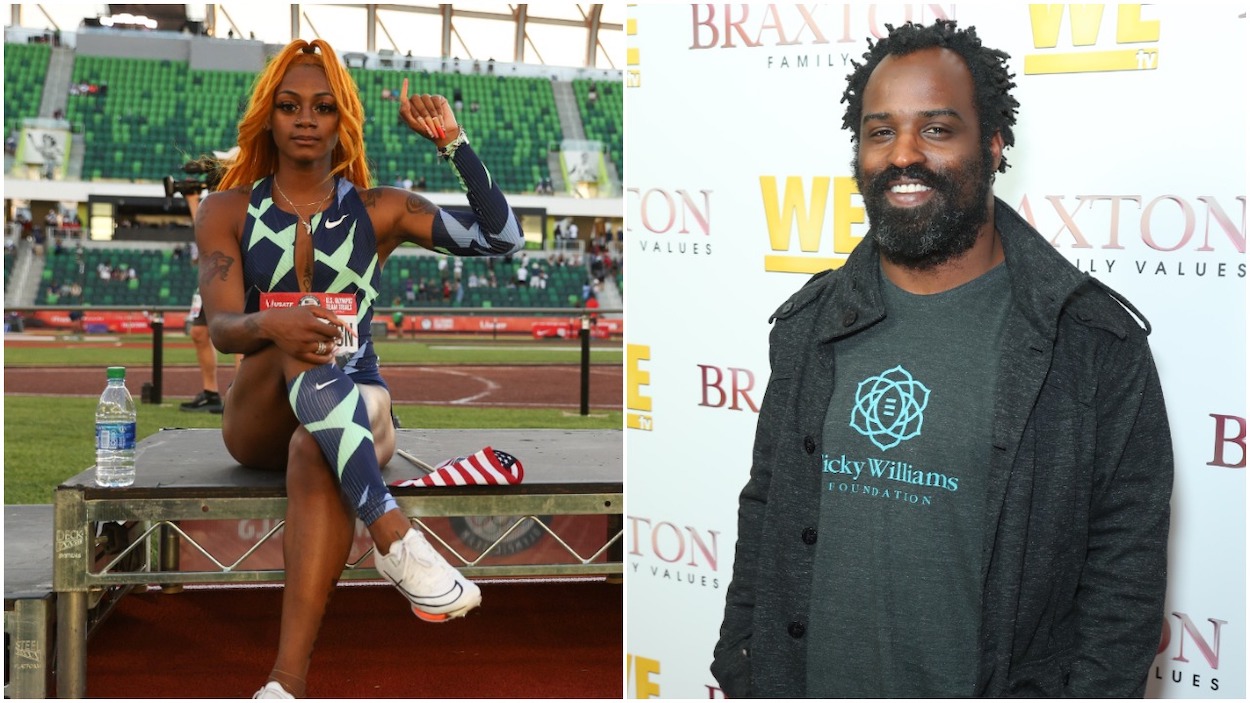 Sha'Carri Richardson Gets an Endorsement From Noted Weed Smoker Ricky Williams
The NFL suspended former running back Ricky Williams for marijuana use multiple times in his career. Now, he's weighing in on suspended U.S. sprinter Sha'Carri Richardson's situation, encouraging her to use her platform to become an advocate on marijuana and mental health like he has in his post-playing career.
The biggest story in the U.S. leading into the Tokyo Olympics is sprinter and favorite in the 100-meter-dash Sha'Carri Richardson testing positive for THC. The speedster is serving a one-month suspension, and forfeited her U.S. Olympic trial victory, making her ineligible for the Women's 100-meters.
Richardson has been incredibly honest and forthcoming about her marijuana use, and all types of people are supporting her. This includes a somewhat unsurprising source, former NFL running back and noted marijuana user and advocate Ricky Williams.
Sha'Carri Richardson is suspended after testing positive for marijuana
On Saturday, June 19, sprinter Sha'Carri Richardson ran a blazing 10.86-second 100m dash to win the U.S. Olympic trials and secure her spot in Tokyo, per the New York Times. The time made her the favorite to win the title of "Fastest Woman in the World," a title bestowed upon the winner of the 100m race each Olympic year.
On Friday, July 2, the United States Anti-Doping Agency announced Richardson's suspension for testing positive for THC, the psychotropic ingredient in marijuana.
After tweeting simply, "I am human," the day before the announcement, Richardson went on the Today Show to explain what happened.
She started by immediately admitting to her mistake, saying, "I want to take responsibility for my actions. I know what I did, I know what I'm supposed to do … and I still made that decision."
The 21-year-old, whose grandmother raised her, continued by explaining that she recently found out that her biological mother died, and smoking marijuana helped her to cope with the pain.
This confession led to plenty of "she knew the rule, and she still broke it" responses from the public, but it garnered the athlete plenty of sympathy as well. It also started a national conversation around punishment for marijuana which is now legal in many parts of the country.
Former NFL running back and noted marijuana advocate Ricky Williams supportsthe suspended sprinter
One public figure who weighed in on Richardson and the overarching marijuana debate is Ricky Williams.
Williams began smoking marijuana while playing college football at the University of Texas. He continued smoking in the NFL while dealing with social anxiety. This habit led to multiple failed drug tests and suspensions by the NFL. The former Heisman Trophy winner even retired for the 2004 season. He returned in 2005 before the NFL once again suspended him for the entire 2006 season. He came back once again and continued playing in the league until 2011.
After hearing the Richardson news, Williams said he supported the sprinter, but his message to her is to use her platform to start a conversation:
I went from just being an athlete to being an advocate, and I think this is an opportunity for a young athlete to realize sports is a platform. … She has a perfect opportunity with us, and so many people in the world, having this conversation. So, I think she should be proud of herself and stay strong and know that it's going to work itself out.
Once his playing days ended, Williams became an advocate for not just marijuana but for mental health as well. He wants everyone, especially pro athletes who have a lot of pressure on them, to take better care of their wellness and mental health. For him, this is a big part of the cannabis conversation.
Richardson could still possibly run the 4×100 meter relay for the U.S.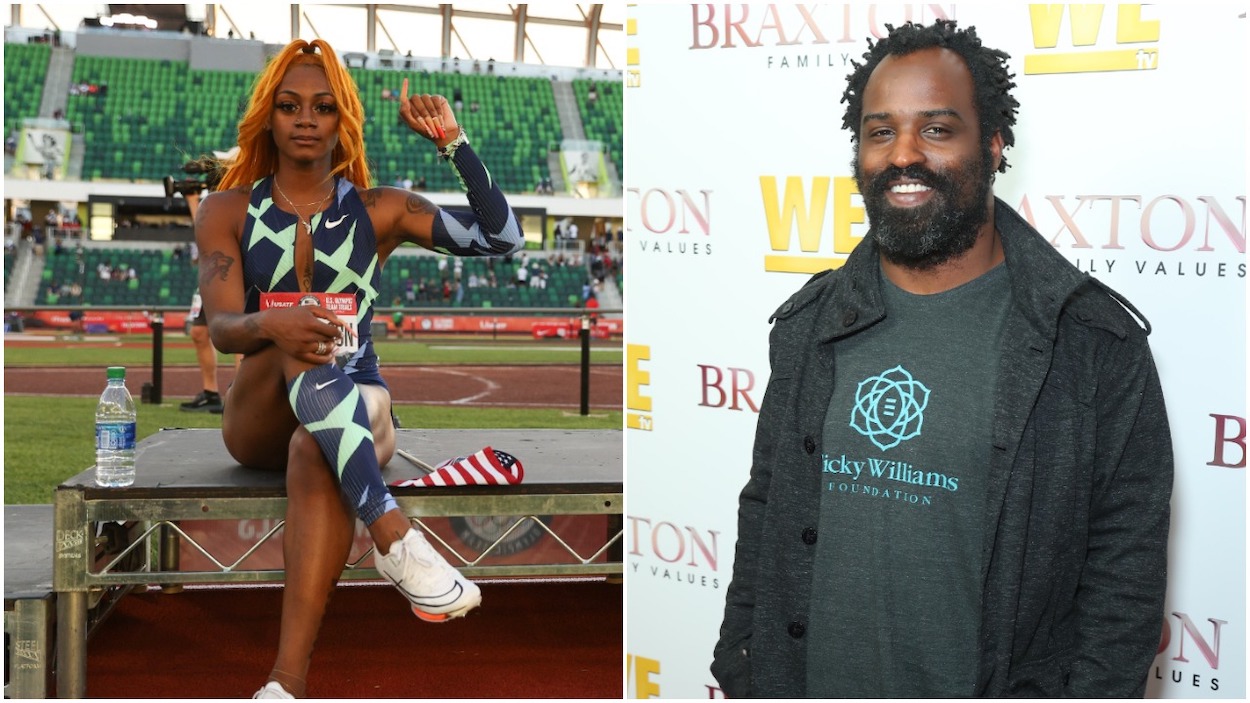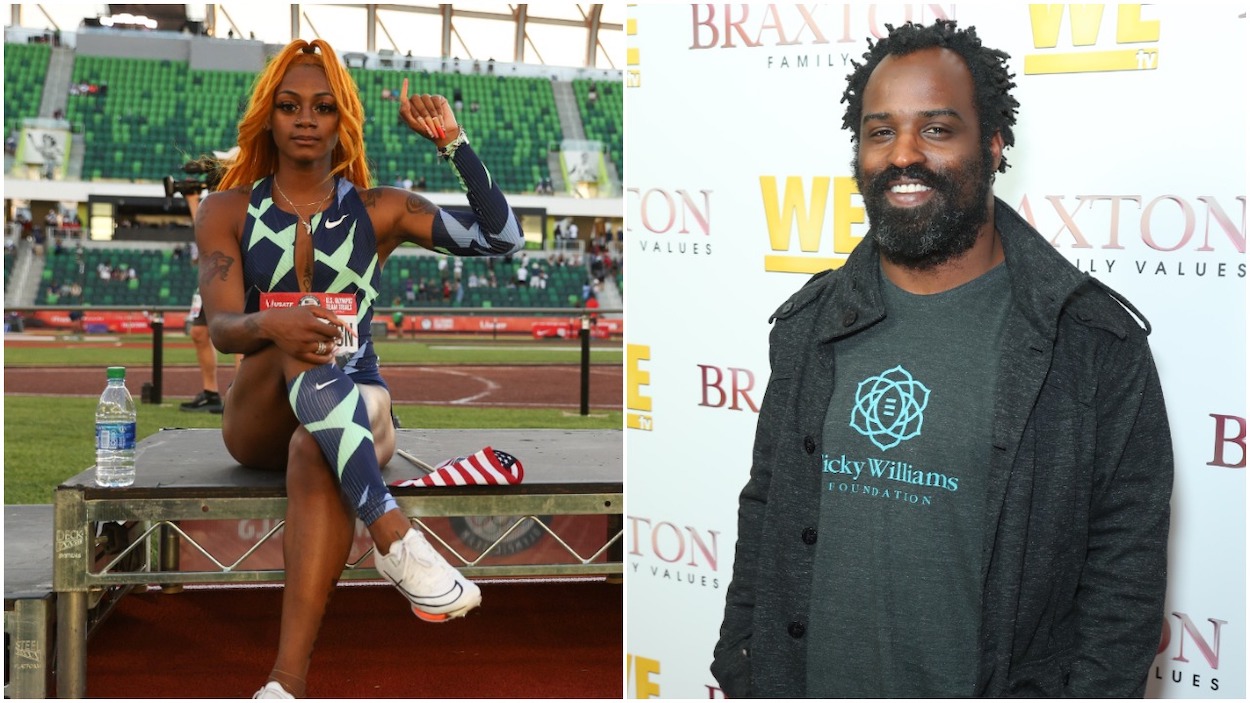 The track and field portion of the Tokyo Games starts July 30. That means Richardson's suspension, which began on June 28, will be over. However, the positive test invalidates her 100m win at the Olympic trials.
U.S.A. Track & Field must take the top three qualifiers in the Olympic trials to run in the 100m, making Richardson ineligible. But, there is some wiggle room in the 4x100m relay, which kicks off the first week of August and runs its final on Friday, August 6, per NBCOlympics.com.
For this event, U.S.A. Track & Field can select six runners for the relay team. Three have to be the top finishers in the individual event at the trials, as well as an alternate from that race. The organization does have the ability to fill the remaining two spots with anyone from U.S.A. Track & Field.
If Richardson gets on the 4x100m relay team, the event will surely be one of the most anticipated and highly-viewed events, from an American perspective, at the 2020 Games.
Like Sportscasting on Facebook. Follow us on Twitter @sportscasting19