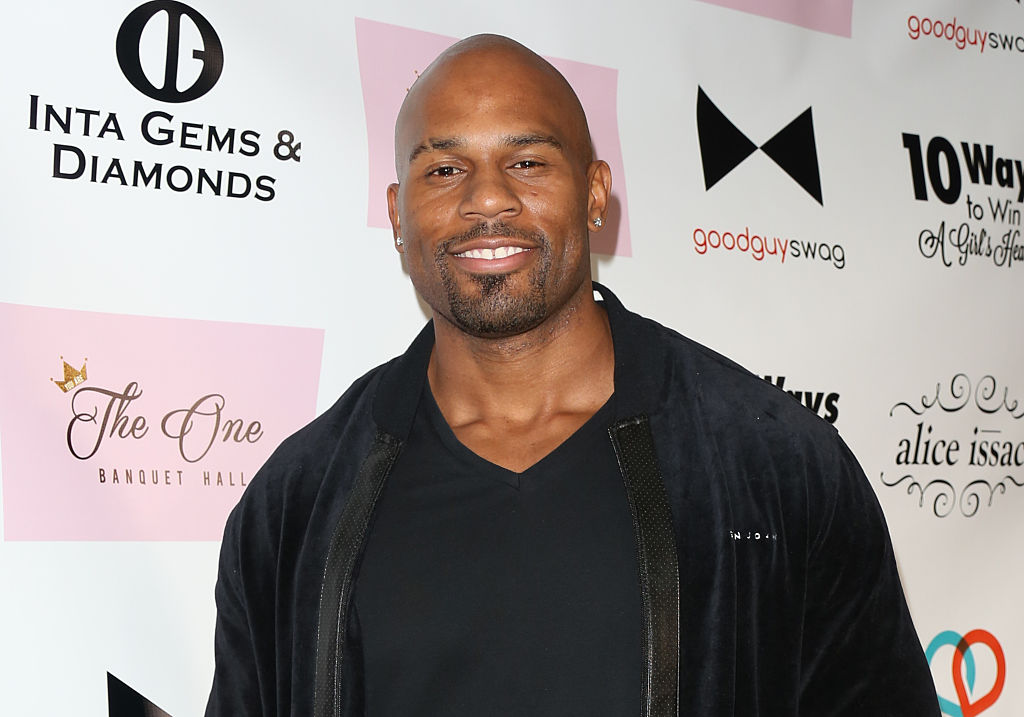 Shad Gaspard Was So Much More Than Just a Former WWE Star
A look back on the accomplishments of Shad Gaspard, who was so much more in this world than just a former WWE superstar.
The world of professional wrestling is in mourning after the body of 39-year-old Shad Gaspard was found on Wednesday in Venice Beach, three days after the former WWE star went missing after getting caught in a riptide while swimming with his 10-year-old son. In a true act of heroism, Gaspard instructed lifeguards to save his son before attempting to rescue him, which they did, just before a large wave crashed over him.
Authorities immediately began a search of the area but that search was called off on Tuesday. Around 1:30 a.m. on Wednesday, police were called by a citizen who came upon a body, which was later confirmed as that of Shad Gaspard.
Even before Gaspard's body was discovered, social media was flooded with love and support from wrestlers and fans alike. Dwayne Johnson and Triple H were just a couple of the many WWE stars that sent thoughts and prayers to his family, and fans all around the globe chimed in as well. It's clear to see that he made an impact in this world and he was so much more than a pro wrestler.
Shad Gaspard played college basketball and was once a bodyguard for Mike Tyson and Britney Spears
Long before he became a star in WWE, Shad Gaspard excelled in numerous sports. He began boxing and martial arts training at the age of five and later competed in Toughman bouts at the age of 16. He held a 57-26 record as an amateur boxer and was also a standout in high school in wrestling, track, and basketball. Upon graduation, he continued his basketball career at Georgia Perimeter College.
After college, Gaspard, who stood 6'7″ and weighed 285 pounds, found work as a bodyguard for the likes of P. Diddy, Britney Spears, and Mike Tyson before trying his hand at pro wrestling.
Shad Gaspard's WWE career
Shad Gaspard began his professional wrestling career in 2002 and made his in-ring debut in WWE's developmental promotion at the time, Ohio Valley Wrestling, in 2003. In 2006, he joined forces with Jayson Anthony Paul, better known as JTG, to form the tag team that would come to be known as Cryme Tyme when the pair made their debut on the main roster in 2006.
While the duo never won the WWE tag titles, they were wildly popular with fans, despite a gimmick that was viewed by many as racially insensitive. The pair was released in 2007 but returned to WWE in 2008 and received a big push as they were booked alongside John Cena in his program with JBL, which unfortunately didn't last long as Cena wound up getting hurt. As it goes with tag teams, Gaspard eventually turned on JTG, setting up a program between the former partners, which should have been so much more than it actually was. Shad Gaspard was highly undervalued during his run in WWE and the big singles push he should have gotten just never came and he was released in 2010.
After being released from WWE, he showcased his talents elsewhere and saving his son wasn't his first heroic deed
Although Shad Gaspard continued to wrestle on the independent circuit after his release from WWE, he also proved that he was a multi-talented individual. He pursued an acting career and appeared in numerous films, including Think Like a Man Too and Get Hard, and also performed stunts in Adam Sandler's Sandy Wexler. He took TV roles on "Key and Peele" and "From Dusk till Dawn: The Series." He also appeared as Jack Johnson, boxing's first African-American heavyweight champion, in the stage adaptation of "Pugilist." Gaspard also helped create a comic book, "Assassin & Son: Path of Vengeance" and was hoping to write and create a TV series based on his life in the pro wrestling industry.
And saving his son's life wasn't Shad Gaspard's only heroic deed. In 2016, he stopped an armed robbery at a convenience store in Florida, disarming the suspect and locking him in a rear-naked choke until authorities arrived, a story Gaspard once told to TMZ Sports.
He was an all-around great athlete, a writer, an actor, a model, just a talented individual as a whole. But more importantly, he was a husband and a father and his family tragically now has to go on without him. And when they look back on his life, it's not likely that they'll see him as just a former WWE star. They can look back and see Shad Gaspard for what he truly was: a hero.