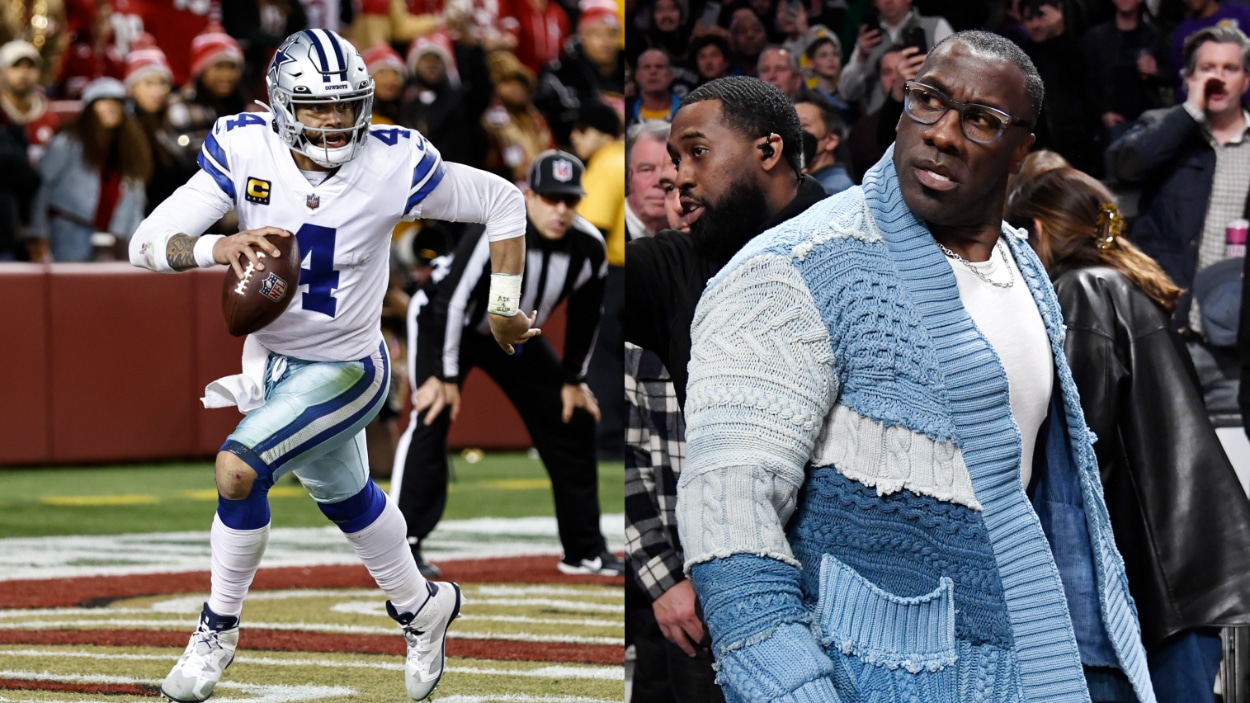 Shannon Sharpe Crushes the 'Stinking, Lousy, Miserable, Cowboys' After Playoff Exit
Shannon Sharpe didn't waste any time eviscerating his co-host Skip Bayless' favorite team, the Dallas Cowboys, after their playoff exit.
As Skip Bayless' co-host on Undisputed, Shannon Sharpe has heard a lot of pro-Dallas Cowboys rants on Monday mornings after the Cowboys wins. However, the former NFL didn't even wait until Monday to jump on his co-host's favorite team after the Cowboys lost to the San Francisco 49ers, 19-12. The polarizing sports media personality shot a video from his home, absolutely crushing the Cowboys, especially Dak Prescott, for their performance in the Divisional Round.
Shannon Sharpe had some harsh words for Dak Prescott and the Dallas Cowboys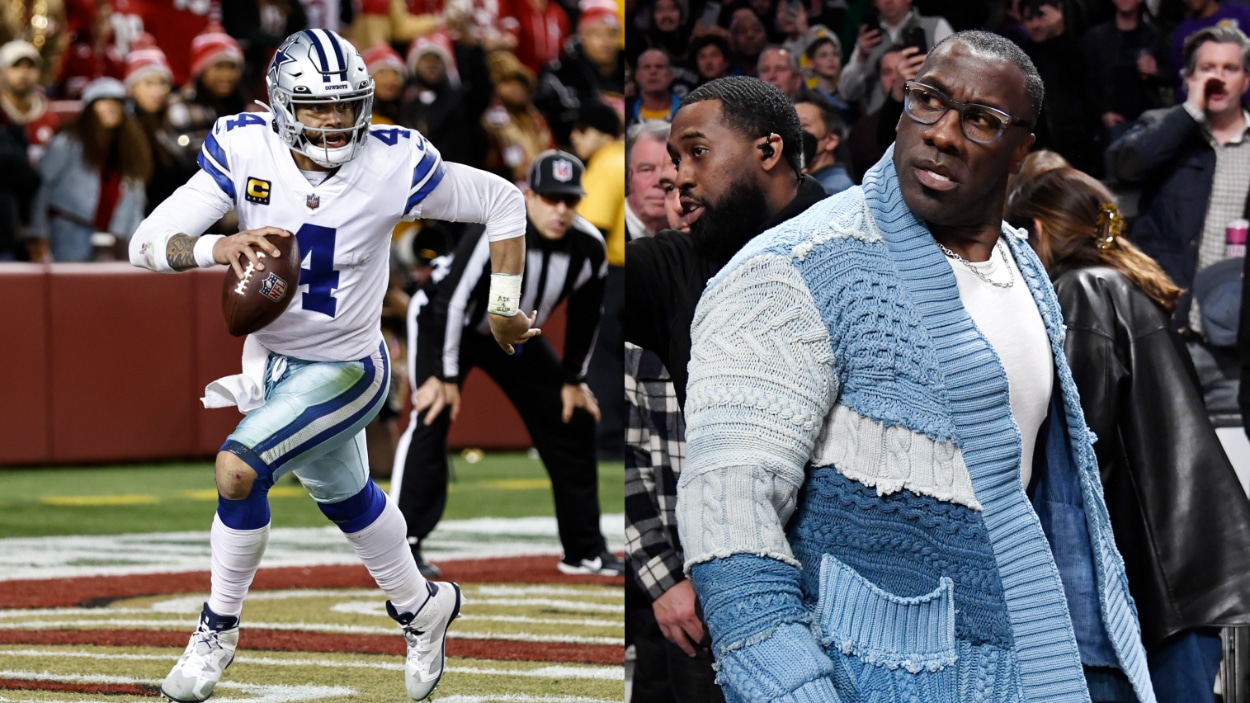 Outside of LeBron James and the Los Angeles Lakers winning, nothing makes Shannon Sharpe happier than the Dallas Cowboys losing. That's because his daily talk show co-host, Skip Bayless, is an unabashed Cowboys fan.
After Dallas crashed out of the NFL playoffs with a loss to the 49ers, Sharpe couldn't wait to go on social media to destroy the "stinking, lousy, miserable Cowboys."
"As I told ya'll all year long, the Cowboys would do Cowboy things," Now I told you, there's a seven-year body of work on Dak Prescott. He is inconsistent. He can be great like he was at Tampa, and he can be downright pathetic like he was today," Sharpe said. "I told you as the games get bigger, Dak will fold like a banquet chair at the end of the night."
He also took after Cowboys legend Michael Irving, chastising him for thinking this Cowboys team was "different," and Jerry Jones telling them the great Cowboys teams of the 90s are never coming back.
Sharpe delivered the message to Jones that, as much talent as the team has, "there are Hefty bags at everybody's locker when you get back," because the season is over.
The Hall of Fame did more than deliver messages, though. He also promised a delivery of Le Portier cognac for Brock Purdy and the 49ers for helping him give it to Skip Bayless and the 49ers.
Sharpe said to Purdy and company, "49ers. Mr. Purdy. Thank you. I might send everybody on the 49er a bottle of this [cognac]. Well, I don't know about everybody, but the major players,"
And with that, Shannon Sharpe turned off his camera and likely headed to bed to dream of how he'll crush Skip Bayless in the morning after laying waste to Dallas in his video.