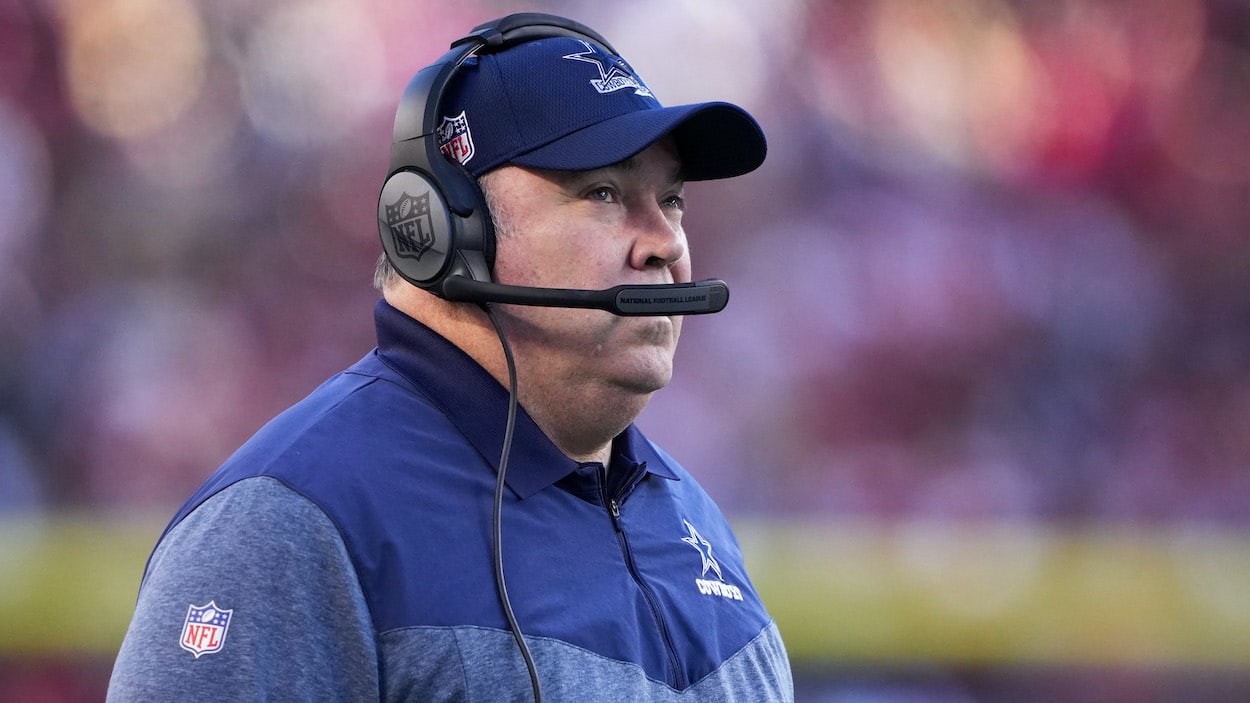 Mike McCarthy Clock Management Sends Cowboys Home Again, and Jerry Jones Can't Be Happy
A Mike McCarthy clock management issue again ended a Cowboys-49ers playoff game, and Jerry jones can't be happy about it.
The Dallas Cowboys have now gone home in back-to-back seasons thanks — at least in part — to a Mike McCarty clock management fiasco. And while owner Jerry Jones has repeatedly said McCarthy's job is safe, fans have to wonder if Sean Payton's presence on the coaching market will make Jones think twice about bringing his head coach back for next season after the tough Cowboys-49ers loss.
Mike McCarthy clock management hurts the Cowboys again
While many NFL pundits thought that Cowboys-49ers was going to be a track meet on the scoreboard, the NFC Divisional Round game was actually a tense, defensive affair.
The 49ers went up 19-12 with just over three minutes left, but the Cowboys couldn't answer and had to punt just ahead of the two-minute warning. That punt was where the first Mike McCarthy clock management issue popped up. With the clock running following a Dak Prescott near-sack, McCarthy sent on the punt team slowly, didn't call a timeout, and the clock went from 2:45 to 2:05 when the 49ers finally got the ball.
After the two-minute break, the Cowboys defense held strong, and the 49ers had some clock-management issues of their own (running out of bounds), giving the Cowboys the ball back on their 6-yard line with 0:45 and no timeouts.
That's when the Mike McCarthy clock management issues came up again.
The Cowboys dinked and dunked up the field on the sidelines, with announcer Greg Olsen urging them to go deep to give themselves an opportunity for a Hail Mary. Then, a good play by 49ers' defensive back Charvarius Ward stopped Dalton Schultz's forward progress before he could get out of bounds.
Prescott then ran an unsuccessful play instead of spiking it, bringing the clock down to just 0:10.
Schultz made another faux pas, stepping out of bounds without getting his second foot down and negating a big gain. So, with 0:06 left, the Cowboys lined up in a wild, spread-out formation, but the 49ers sniffed out the play and tackled Cowboys receiver KaVontae Turpin before he could even lateral.
This end-of-game meltdown was reminiscent of last year's playoff exit when McCarthy called a Prescott scramble with time running out and no timeouts remaining in last year's Cowboys-49ers playoff game.
After consecutive exits like this, even the biggest McCarthy fans must admit there are clock management issues.
Will Jerry Jones fire McCarthy for Sean Payton?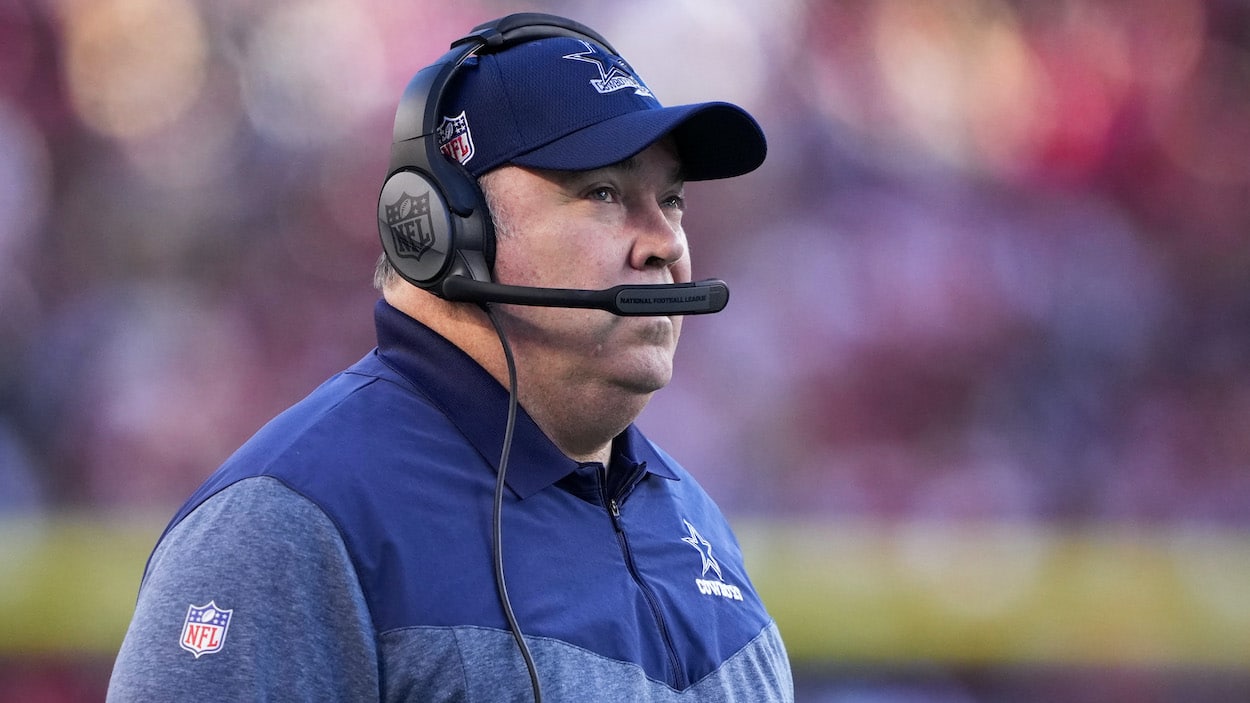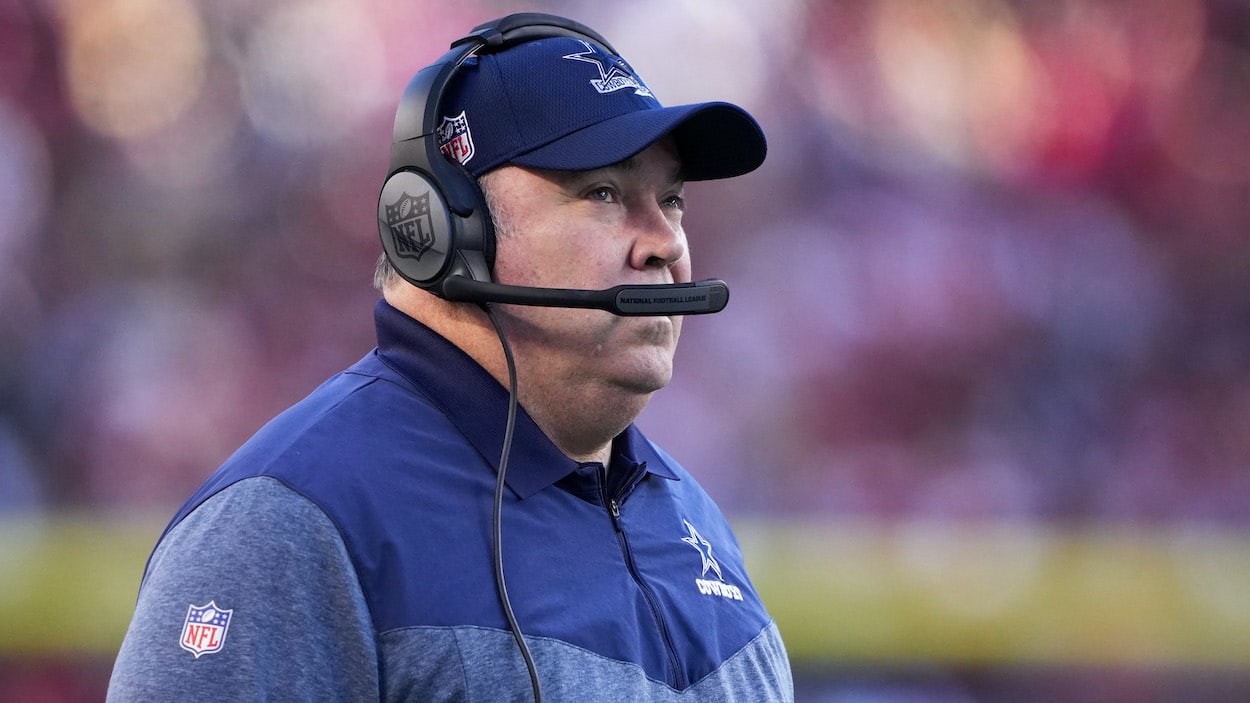 After another Mike McCarthy clock management meltdown, it is a logical question to ask about the coach's job security.
Jerry Jones came out before the Cowboys' playoff run started to say that no matter what happened in the postseason, the head coach would be back next season. The team took care of business against the Tampa Bay Buccaneers in the Wild Card Round, so those questions faded away.
However, after the team lost the Cowboys-49ers game, is McCarthy's job entirely safe?
Most seasons, you'd automatically say yes. Jones has been much more patient and loyal to coaches in the last decade-plus than he was early in his career, so McCarthy staying seems like a done deal.
The big difference in 2023, though, is that Sean Payton is on the market.
Payton was on Bill Parcell's Cowboys staff in the early 2000s before taking the New Orleans Saints job, and Jones has always seen him as the head coach who got away. After the latest Mike McCarthy clock management debacle, it wouldn't be the most outlandish move in the world if Jones gave Payton a call.