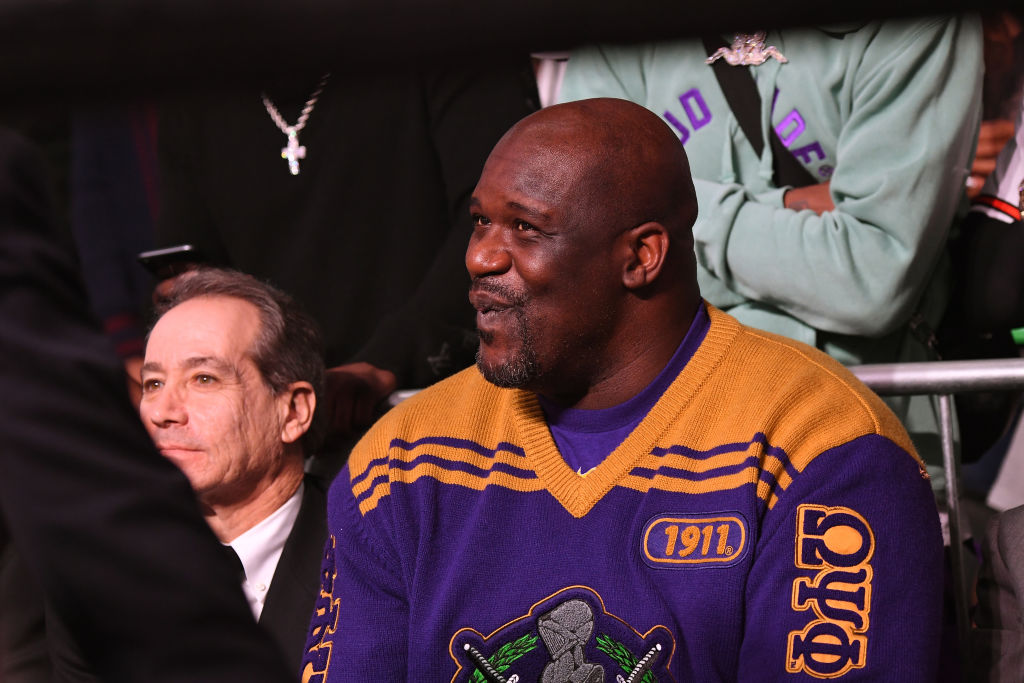 Shaquille O'Neal Says the NBA Risks Crowning a Tainted Champion
Retired NBA great Shaquille O'Neal doesn't think the the league should resume its season.
The NBA took a small step toward resuming its season on Friday when the Portland Trail Blazers and Cleveland Cavaliers opened their practice facilities for voluntary, socially distanced workouts. Shaquille O'Neal sees it as a waste of time that could damage the league's reputation.
The NBA is a step ahead of other sports
Major League Baseball doesn't have a plan yet for a do-over of spring training and the National Hockey League hasn't figured out how or when it can resume its 2019-20 season.
The NBA hasn't made a formal announcement, but it's known the league is trying to work out the logistics of sending teams to one or two central locations. It's not clear whether the regular season would be resumed or it the NBA would proceed directly to the playoffs. Further, the postseason could consist of shortened series to allow more than the usual eight teams per conference.
None of the scenarios envision having fans present when games resume.
For now, the NBA is buying time by allowing teams to open practice facilities while a plan to resume action is approved. ESPN cited sources as saying part of the planning involves coming up with 15,000 tests for the coronavirus.
Shaquille O'Neal worries about a championship with an asterisk
NBA on TNT analyst Shaquille O'Neil went on the record this week as saying the NBA should call off the remainder of the season and focus on starting fresh for the 2020-21 season.
"What if we come back and a team that wasn't supposed to win wins?" O'Neal told The New York Post. "There's going to be an asterisk behind that championship."
O'Neal played 19 NBA seasons with half a dozen teams and led the league in shooting percentage 10 times before retiring from the Boston Celtics in 2011. He says he would have come back to work if the pandemic had happened during his playing days, but he wouldn't have been very motivated.
"I would absolutely play horrible with no fans. Oh, my God. I would be the worst center in NBA history because I need to feed off the energy of the crowd, I need to get my adrenaline boosted."

Shaquille O'Neal
The NBA is facing a financial hit no matter what
NBA teams are facing a loss of revenue whether the season resumes or not. Commissioner Adam Silver held a call with National Basketball Players Association officials and said that 40% of the league's gross income is related to ticket sales and spending at games, by both fans and sponsors.
One trickle-down effect figures to be a reduction in future salary caps, which are tied to league revenue. That could put a squeeze on teams with lots of highly paid veterans locked into long contracts.
"This could turn out to be the single greatest challenge of all our lives," Silver said on the call, an audio copy of which ESPN obtained.
Silver said using one or two sites for games makes the most sense because flying teams between cities for games without fans would be an unnecessary safety risk to players, coaches, and staff.
At the same time, Silver reportedly acknowledged that the league didn't want to bring players to a central location "for two months to sit in (a) hotel room."