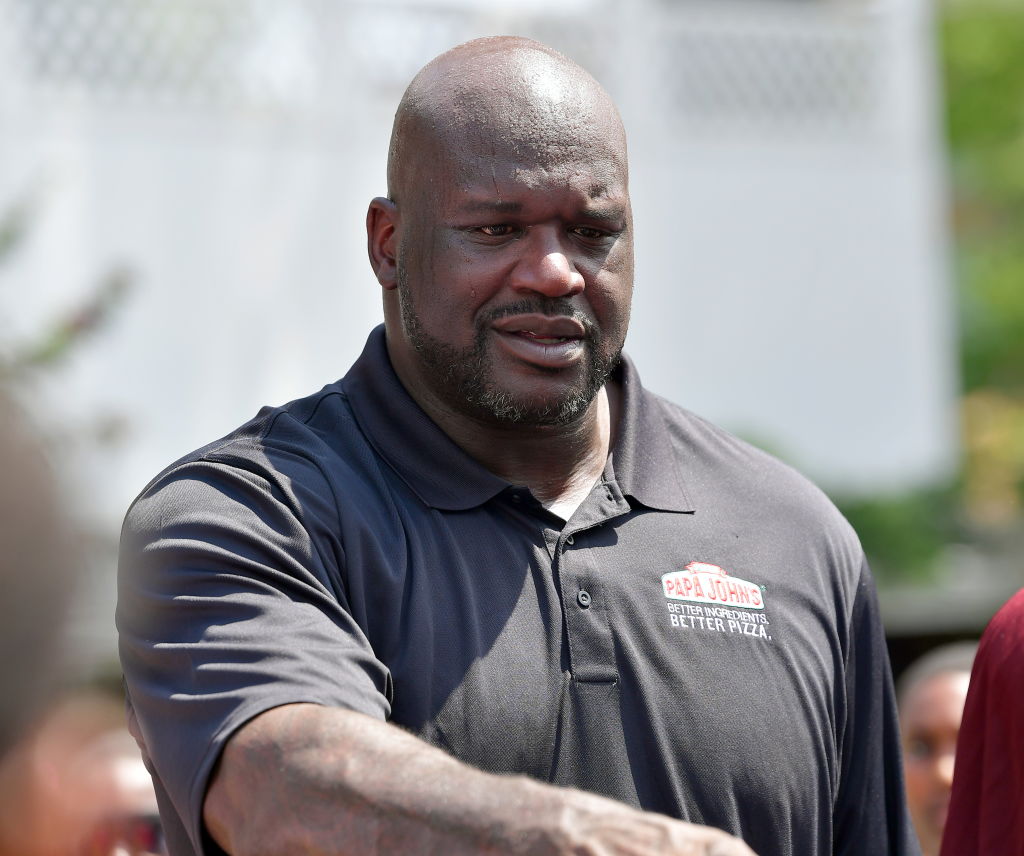 Shaquille O'Neal's Generosity Shown Again as He Pays For Funeral of Young Boy Killed in Car Crash
Former NBA star Shaquille O'Neal's generosity is shown once again as he pays the funeral costs for a young boy killed in car crash.
Don't be fooled by Shaquille O'Neal's image as a big, bad man. On the basketball court, he was a physical, dominating presence. He intimidated opponents with his strength and size inside the paint. Off the court, Shaq remains a physical specimen, but the biggest part of O'Neal has been his heart.
Shaquille O'Neal the basketball player
Although he's gone on to become a TV studio analyst and has also appeared in movies, Shaquille O'Neal got his fame and his money on the basketball court. O'Neal, at 7-foot-1, 325 pounds in his playing days, was a force on the court, who played 19 seasons in the NBA
O'Neal was a 15-time NBA All-Star and a four-time NBA champion. Drafted No. 1 overall by the Orlando Magic back in the 1992 NBA draft, Shaq played the first four seasons of his career with the Magic before heading to Los Angeles to play the next eight seasons with the Lakers.
During his career, O'Neal twice led the league in scoring. He finished his career by averaging 23.7 points and 10.9 rebounds per game. In the 1999-00 season, O'Neal averaged a league-leading 29.7 points per game and led the NBA in shooting percentage at .574. He was named the league's Most Valuable Player that season.
Shaq has always been generous
Shaquille O'Neal still remains tied to the game of basketball as an analyst for TNT. He's also been in several movies, released multiple rap albums, and has been involved with numerous business ventures. He had five children and is a family man.
Shaq has also been known to be one of the most generous people on the planet. He's helped many in need, including a 12-year-old Atlanta boy who was paralyzed by a gun-shot wound in August last year. O'Neal found a house for the boy and his family and said he wanted to help out any way he could. "We found her a house," O'Neal told WXIA Atlanta. "I'm going to pay her rent for the year and I'm going to give her some furniture and it's sad because her son is paralyzed from the chest down and no mother should have to go to that." 
In late January, he was in a Best Buy in Atlanta and was approached by a fan. The fan, Patrick Martin, offered his condolences to Shaq after his former teammate, Kobe Bryant, was killed in a helicopter crash. After they split up, O'Neal found Martin in the store and told him to pick out any laptop he wanted and he would pay for it.
O'Neal gives back once again
Shaquille O'Neal's generosity has carried over into this week as he offered to pay funeral expenses for an 11-year-old boy who was recently killed in a car accident in Louisiana. O'Neal heard about the crash on the news and wanted to help. He reached out to his friend Phil Conrad, the former chief deputy for the Lafayette Parish marshal's office.
"He (Shaq) called me and asked me to reach out to the family on his behalf, and get back with him," Conrad told KLFY. "When I called him back and told him that the family had raised over $3,000 in a GoFundMe, but was still short of what they needed, he immediately stopped what he was doing and sent the money to me, and I wrote out a check."
On Monday, O'Neal also said he would pay for the funeral expenses of Louisville football signee Dexter Rentz Jr. who was shot and killed Saturday in Orlando. "He was on his way, he really was," O'Neal told ESPN. "I don't know what it feels like to lose a son, but I know what it feels like to lose someone. This one hurts my heart. It really does. I wish things like this would never go on. It's just so sad, and I want to be able to help his family. I wanted to take care of it."