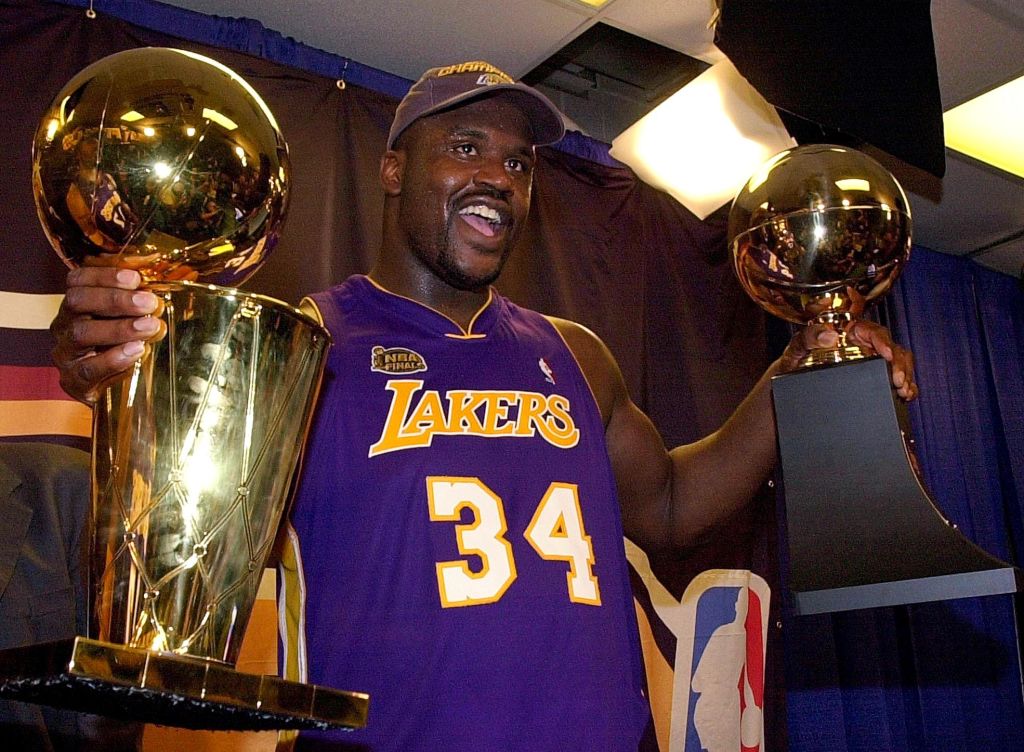 Shaquille O'Neal Has Plenty of Endorsements, but He Refused to Appear on a Wheaties Box
Wheaties may be known as "the breakfast of Champions," but Shaquille O'Neal refused to appear on the cereal box twice.
While breakfast cereal and professional sports might not seem like an obvious marriage, there's one notable exception: Wheaties. Ever since Lou Gehrig first graced the box in 1934, iconic athletes have appeared on the brand's packaging. Despite his success, however, Shaquille O'Neal refused to work with Wheaties.
While the cereal brands itself as "the breakfast of champions" and Shaq has won plenty of titles, the big man simply wasn't interested in appearing on the cereal box. It turns out that there was one simple reality behind his hardline stance.
Shaquille O'Neal's dominance on the basketball court
In terms of physical size, Shaquille O'Neal stands head and shoulders over the competition. He used that advantage to become one of the dominant big men in modern basketball history.
Shaq made a name for himself at LSU, where he burst onto the college basketball scene. The center was solid as a freshman, posting 13.9 points and 12 rebounds per outing, but exploded as a sophomore; his nightly output jumped to nearly 28 points and 15 rebounds, and he took home the AP Player of the Year title.
After playing a third season with the Tigers, Shaq headed to the NBA. The Orlando Magic selected the center with the first overall pick in the 1992 draft; he promptly repaid their faith by winning the Rookie of the Year award and blossoming into a legitimate star.
Shaquille O'Neal's career, however, went to the next level in 1996, when the big man joined the Los Angeles Lakers. While their relationship would eventually sour, the big man won three NBA championships with Kobe Bryant and Phil Jackson; he would win a fourth title in Miami before eventually calling it a career.
Making it big in business, too
While Shaquille O'Neal was a force of nature on the basketball court, his dominance didn't stop when he retired. These days, however, the big man prefers to throw his weight around in the board room.
In addition to his television work and countless commercials, Shaq is also a surprisingly savvy businessman. He was an early investor in both Google and Apple, among other companies; he also owns fast-food franchises, car washes, and an apartment complex in his hometown of Newark, New Jersey.
The big man isn't motivated by greed, though. While his driving force is fear—he's seen plenty of athletes go broke and doesn't want to follow in their footsteps—Shaq is also driven by his own personal interests. If he enjoys a product, he'll get involved; if it's not to his tastes, money isn't going to change that.
Why Shaquille O'Neal turned down Wheaties
While Shaquille O'Neal seems to be in every other commercial these days, he has turned down some deals. One of them, it seems, was Wheaties.
"People look at them as endorsements," Shaq explained to Business Insider. "I look at them as partnerships. I'm very picky. If I'm not in tuned to the product, if I don't like the product, I won't do it."
"I always tell the story about after I won my first championship, Wheaties wanted me to be on the cover. Never ate Wheaties, so I turned them down. Second championship, same thing," O'Neal continued. "I said hey, Breakfast of Champions, I know who you are, but I never eat Wheaties, I can't do it. Then I told my people, call Frosted Flakes or Fruit Loops, I'll be on the cover of that."
It is worth noting, however, that Shaq eventually did appear on a Wheaties box after winning a championship with the Miami Heat. Maybe the big man's diet had changed by that point in his career.