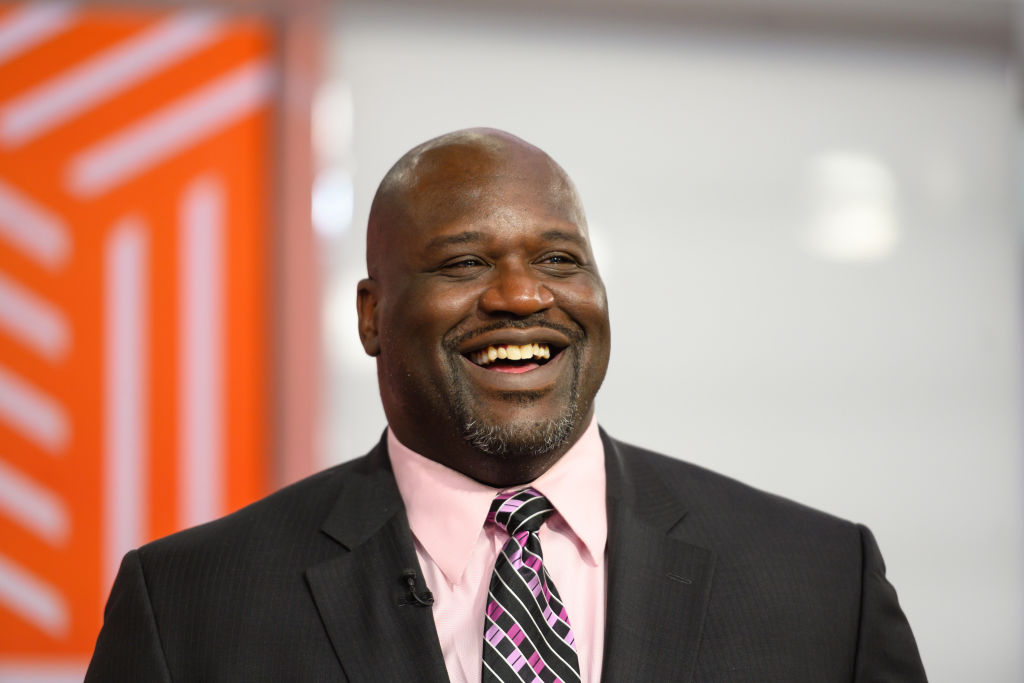 Shaquille O'Neal Bases His Huge Investment Portfolio on One Thing
Over 60% of NBA players are broke within five years of retiring. One NBA superstar who didn't become a statistic was Shaquille O'Neal.
After retiring, over 60% of NBA players are broke within five years. One NBA superstar who didn't become a statistic was Shaquille O'Neal.
Instead of blowing his $300 million he earned while playing, O'Neal wisely invested his money and built a staggering financial portfolio, that helps him earn more than $30 million per year. So what makes his investment strategies so smart?
What does Shaq invest in?
The early portions of Shaq's investment portfolio were centered around restaurant chain franchises. At one point, O'Neal owned 155 locations of Five Guys burgers, which was roughly 10% of the entire company. A lot of us know how delicious Five Guys burgers can be, so it's no surprise that O'Neal used a significant portion of the company to grow his portfolio.
Other franchises he own include 17 Auntie Anne's pretzel shops, a movie theatre in his hometown of Newark, NJ, a Krispy Kreme, and two restaurants (one in Las Vegas and one in Los Angeles).
His most recent major acquisition was the investment of nine Papa John's pizza restaurants located around the Atlanta area. With this investment O'Neal also becomes one of the leading spokespersons for the company, earning over $8 million for a three-year endorsement deal.
A surprise investment?
One thing O'Neal preaches is investing in things you love, so it's no surprise he has staked ownership in over 50 24-hour fitness centers and 150 car washes. These types of investments may not always bring in the big money deals, but they are consistent, safe investments that can help build the base of a portfolio.
A very surprising investment we learned about was O'Neal purchasing some early stock in Google. He still owns shares of the company and has been very smart to keep them close to his vest.
Minority NBA owner?
While everyone has made big statements about Jay-Z owning a portion of the Brooklyn Nets, it is very surprising to hear about Shaq being a minority owner in the Sacramento Kings. This is a team that was once a fierce rival of O'Neal's Los Angeles Lakers, but we think their stock is trending up and O'Neal could look like a genius in a few seasons.
It's all about fun
The biggest factor in Shaq's large portfolio? Fun. Shaq simply looks like he is always having a fun time when you see him doing anything. In the commercials for Gold Bond and The General Auto Insurance, Shaq is showing off a fun and playful side. This resonates with the younger NBA crowd and makes anything he touches more appealing.
His work as an NBA analyst on TNT also keeps him in the spotlight. He has weekly Shaqtin' a Fool segments, highlighting the best follies during the NBA season. To be able to connect with a wide variety of demographics gives Shaq an edge when promoting products he has endorsements with, or when he sells his own products.
Shaq's business acumen isn't just about purchasing assets and recouping the benefits. He designs clothes, sneakers, jewelry and even children's books. This keeps him in the public eye and you normally can't go through one or two sets of commercials without seeing O'Neal on one of your channels.
How do you feel about Shaq's investment portfolio?
We looked over Shaq's wide investment portfolio and think it rivals some of the NBA's best investors. Were you surprised to learn about any of his investments? The Google investment was the most startling to us but it makes a lot of sense since O'Neal was so close to Silicon Valley for all of those years in Los Angeles.
If you want more news around the Association's best players be sure to check out our NBA section.