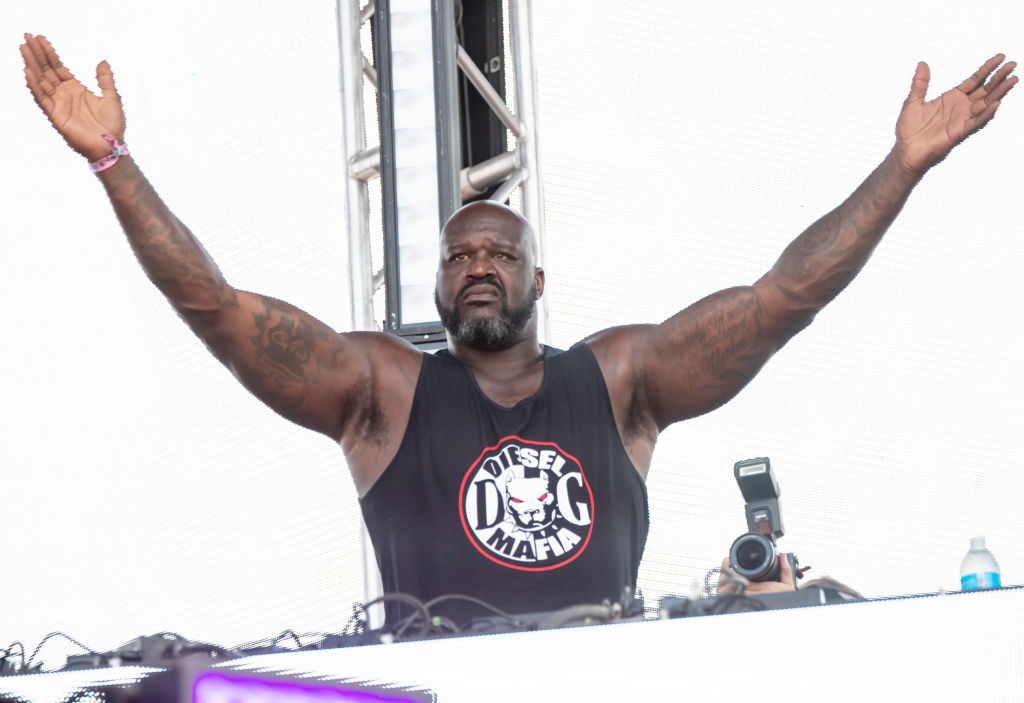 Shaquille O'Neal Made $7 Million Appearing in an Infamously Awful Movie
While Shaquille O'Neal was a legendary basketball player, he still appeared in some infamously awful movies. At least they paid well...
No matter how you slice it, Shaquille O'Neal has had an incredibly successful career. On the basketball court, he was one of the most dominant big men in basketball history; away from the hardwood, he's done everything from appearing in movies to endorsing car insurance. Not every move Shaq has made, however, turned into a success.
In 1996, O'Neal hit the big screen in Kazaam, an infamously bad movie featuring the NBA star as a genie. Despite the film's failure, though, Shaq still made $7 million on the deal.
Shaquille O'Neal's legendary NBA career
While the modern NBA has moved away from dominant, back-to-the-basket big men, that reality shouldn't diminish Shaquille O'Neal's greatness. During his time in the league, Shaq was simply a force of nature.
O'Neal first made a name for himself in high school, leading his basketball team to 68 wins and one loss over the span of two seasons. He then headed to LSU; with the Tigers, however, Shaq took his game to the next level.
After three seasons of NCAA action—O'Neal averaged 21.6 points and 13.5 rebounds per game, in addition to claiming the 1990-91 AP Player of the Year title— Shaq entered the 1992 NBA draft. The Orlando Magic selected him first overall, and the center promptly won the Rookie of the Year award.
Although things wouldn't end happily in Florida, the big man went on to have an impeccable NBA career. He ended up playing 19 seasons of professional ball, averaging 23.7 points and 10.7 rebounds per outing; he also won four championships, three NBA Finals MVP awards, and one NBA MVP.
Kazaam failed miserably but paid pretty well
In 1994, Shaquille O'Neal made his big-screen debut, appearing in Blue Chips. While the movie wasn't a smash hit, the big man's next Hollywood project proved to be even more infamous.
That movie, of course, was Kazaam. It starred Shaq as the titular Kazaam, a genie who lived in a boombox instead of a magic lamp; he also spoke only in rhymes or raps, which didn't help matters. Unsurprisingly, the project was a flop; rather than proving O'Neal could rap, act, or appeal to children, Kazaam existed as a bad piece of popular culture.
On a personal level, however, the movie still paid off for O'Neal. At the time, his career was still in its, relative infancy; the movie provided both a sizeable paycheck and the chance to fulfill a childhood dream.
"I was a medium-level juvenile delinquent from Newark who always dreamed about doing a movie," Shaq explained in a 2012 interview with GQ. "Someone said, 'Hey, here's $7 million, come in and do this genie movie.' What am I going to say, no? So I did it."
Shaquille O'Neal is no stranger to making money
While Kazaam might have bombed in the box office, it still gave Shaquille O'Neal an extra $7 million in his pocket. Since then, the big man's earning power has only increased.
During his time in the NBA, Shaq took home just over $286 million. Unlike other athletes, however, he hasn't blown all of that money on homes, cars, or other indulgences. Instead, he sets 75% of his income aside for future investments. Many of those decisions, like Google and the Sacramento Kings, have paid off in spades.
Whether he was playing basketball, staring in a commercial, or appearing as a rapping genie, there's a common thread in Shaquille O'Neal's business choices; if it pays well and seems like fun, he's probably interested.