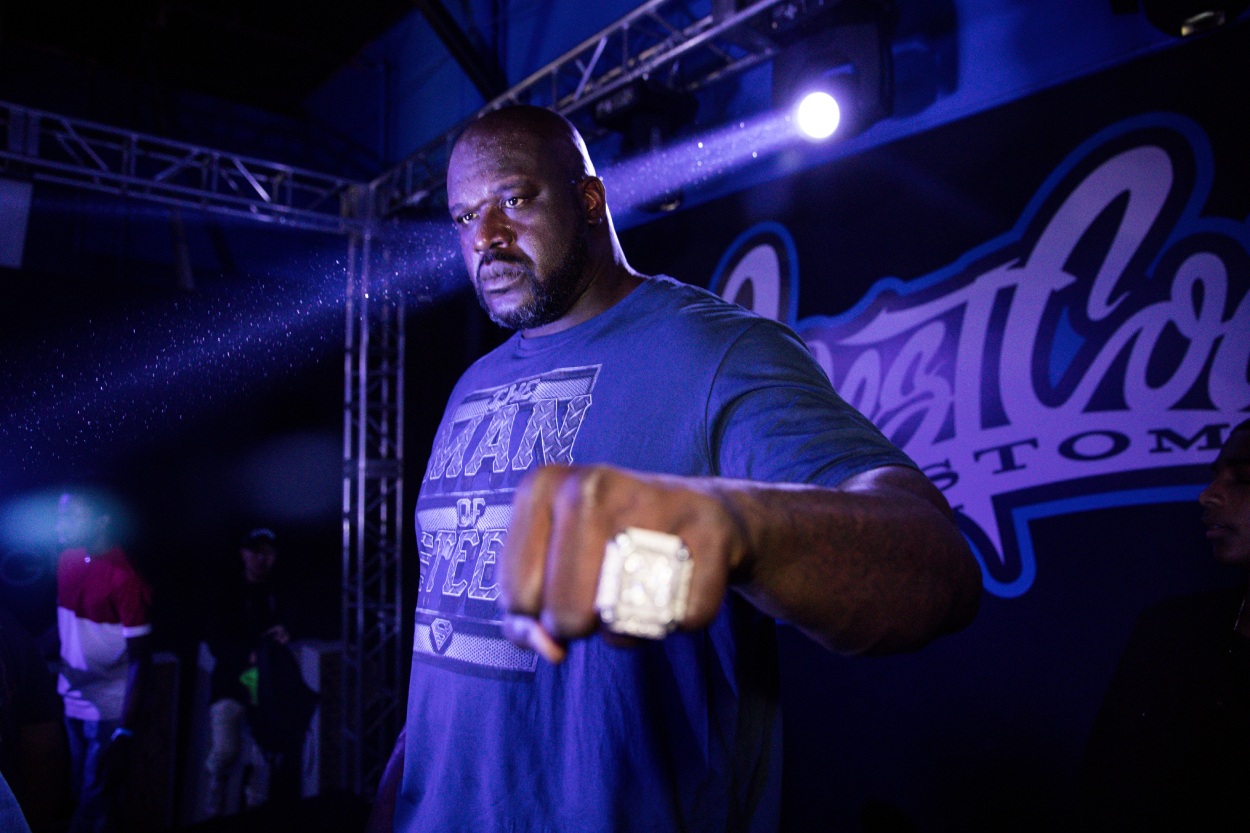 Shaquille O'Neal Made $286M in the NBA, Won 4 Titles, and Soon Will Have 11 More Championship Rings
Shaquille O'Neal already owns four NBA championship rings but could have 15 by Friday if all goes according to plan.
Shaquille O'Neal was arguably the most dominant center of his era. The 7-foot-1, 325-pound center teamed with Kobe Bryant to capture three straight NBA championships before the big man added another title with the Miami Heat. If all goes according to plan, Shaq should soon add 11 more championship rings to his collection, giving him enough to fill three full hands.
Shaquille O'Neal and Kobe Bryant were a dangerous duo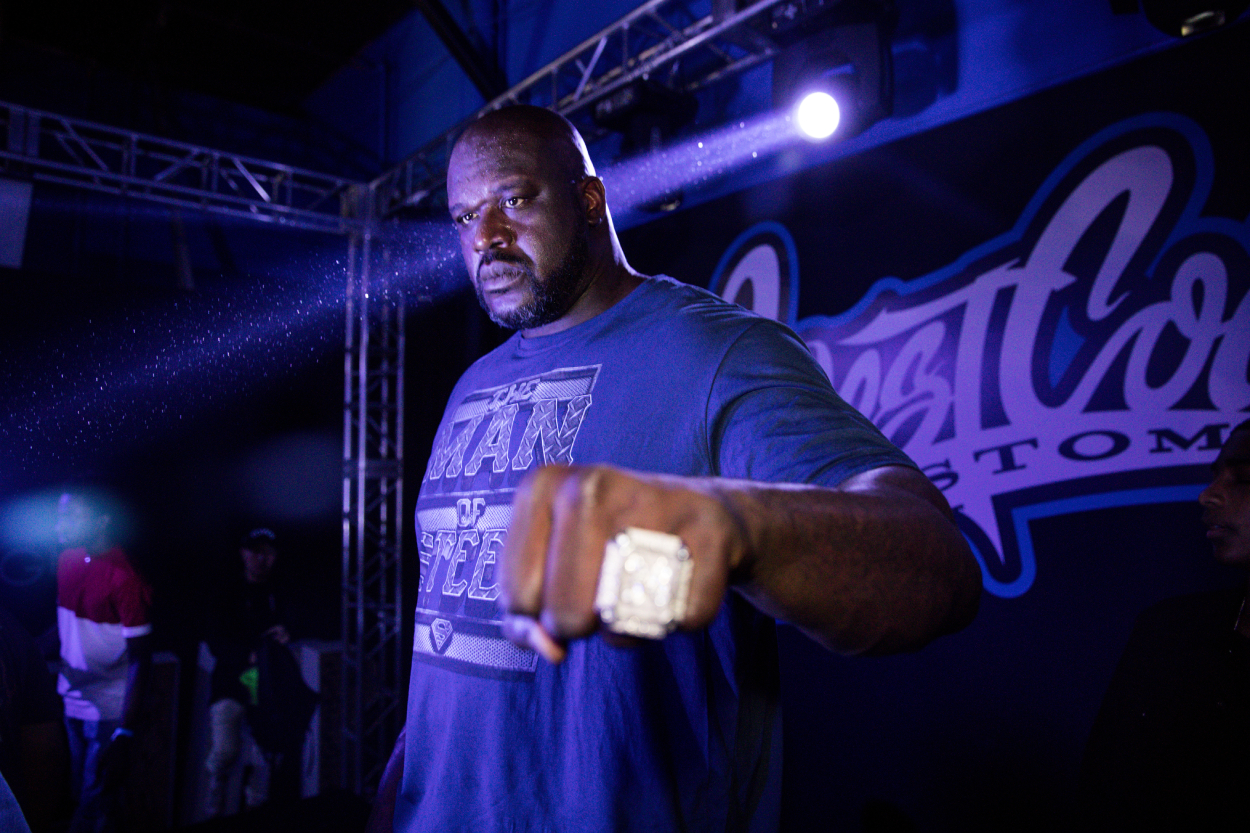 When they were on the court together with the Los Angeles Lakers, Shaq and Kobe formed one of the most dangerous tandems in the NBA. Despite the stories saying the two never got along, they worked well enough together to string together three straight championships from 2000-02.
During that three-year stretch, O'Neal averaged 28.5 points and led the league in scoring (29.7) in the 1999-00 season. The following year, Shaq put up 28.7 points, while Bryant added 28.5. The two could beat you in a number of different ways, and they did.
Bryant was killed in a helicopter crash in January 2020. The news crushed O'Neal, who reflected on his time with Bryant in LA.
"We still are the best duo ever created," he said, according to Yahoo!. That's never going to change. Not only did we win three (championships), we dominated three. It wasn't even close."
The Lakers came up short in 2004, falling to the Detroit Pistons in the Finals. After that season, O'Neal was shipped off to the Miami Heat, where he earned his fourth ring in 2006.
Shaq is about to get 11 more championship rings
O'Neal earned $286 million in his NBA career, including $166.5 million in his eight seasons with the Lakers, according to Spotrac. He had a net worth of $400 million, according to Celebrity Net Worth. O'Neal recently said he plans on spending some of that cash to acquire 11 NBA championship rings from former Boston Celtics star Bill Russell.
During Tuesday's telecast of Inside the NBA, there was a short segment on Russell, who will be auctioning off most of his memorabilia to raise money for charity.
The auction is scheduled to take place Friday at HuntAuctions.com, Items include his personal trophies, rings, game-worn jerseys, shorts, autographed memorabilia, and much more.
While Inside the NBA host Ernie Johnson was promoting the event, O'Neal jumped in and said he'd love to own a part of that collection.
"I would like to take some of that stuff off their hands," he said. "To be able to have all 11 of his rings, nobody is outbidding me on that one."
The Bill Russell collection will feature more than 400 lots
Russell's personal collection will be auctioned off at TD Garden, home of the Celtics, on Friday beginning at noon.
There will be more than 400 lots up for grabs, all coming from Russell's personal collection. Some of the high-end items include his MVP trophies, the basketball he used to score his 10,000th point, his 1956 Olympic gold medal, and, of course, his championship rings.
A portion of the proceeds will go to MENTOR, a charity that leads the movement to ensure young people receive much-needed support through a mentoring program. An additional donation will be made to the Boston Celtics United for Social Justice to help address racial injustice and social inequities in Greater Boston.
Russell is an 11-time champion as a player and a 12-time NBA All-Star. He is a five-time MVP winner.
Russell's resume is extensive, and he's giving everyone a chance to be a part of it. That is, of course, if you're not interested in his championship rings. Those are Shaq's.