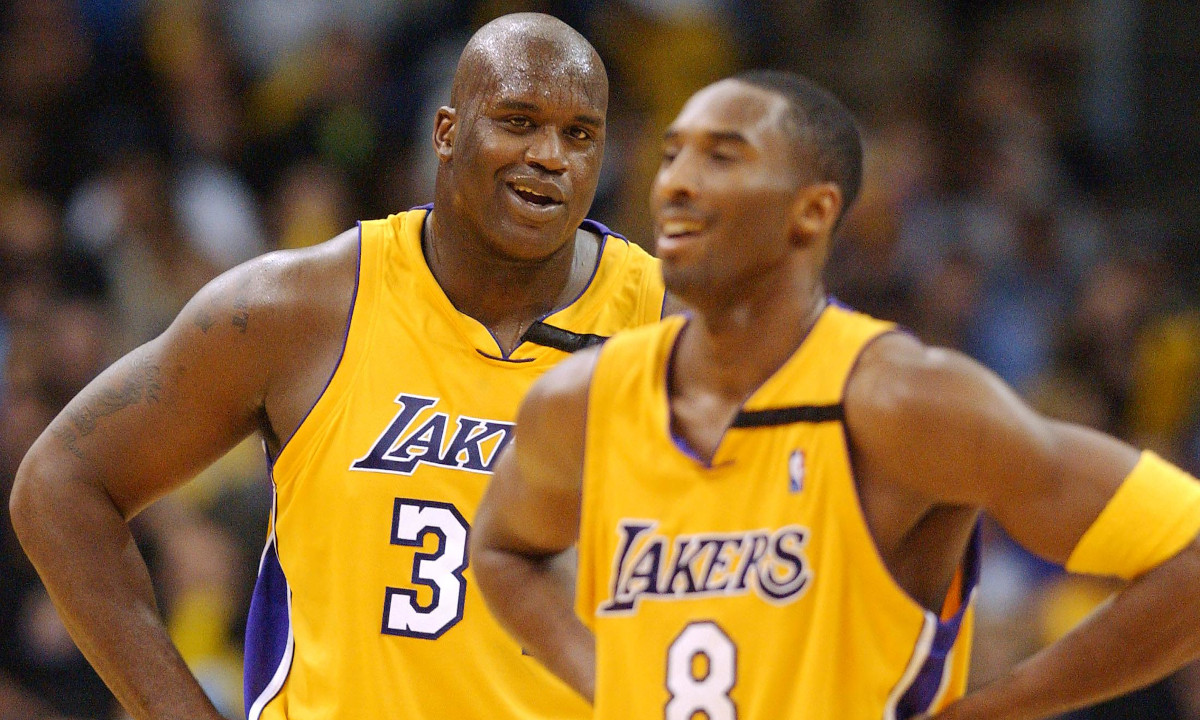 Shaquille O'Neal Shares Emotional Kobe Bryant Memory: 'One Day People Are Going to Fear You Taking the Last Shot'
Shaquille O'Neal got emotional when remembering the late Kobe Bryant during the reveal of the NBA's 75th-anniversary team. O'Neal recalled what he called Bryant's "defining moment" during a playoff loss against the Utah Jazz.
Los Angeles Lakers legend Kobe Bryant's inclusion came during the last of three reveals announcing the NBA 75 team. Longtime teammate Shaquille O'Neal responded with a moving and emotional recollection that undoubtedly sent dust flying in many rooms across the country.
Bryant died in a January 2020 helicopter crash in LA, and many around the NBA are still reeling from his loss. While O'Neal and Bryant went through a messy parting when the Lakers traded Shaq to the Miami Heat in 2004, the two later reconciled. O'Neal mentioned several times how devastating Bryant's death was for him.
The on-court partnership between Shaquille O'Neal and Kobe Bryant began in 1996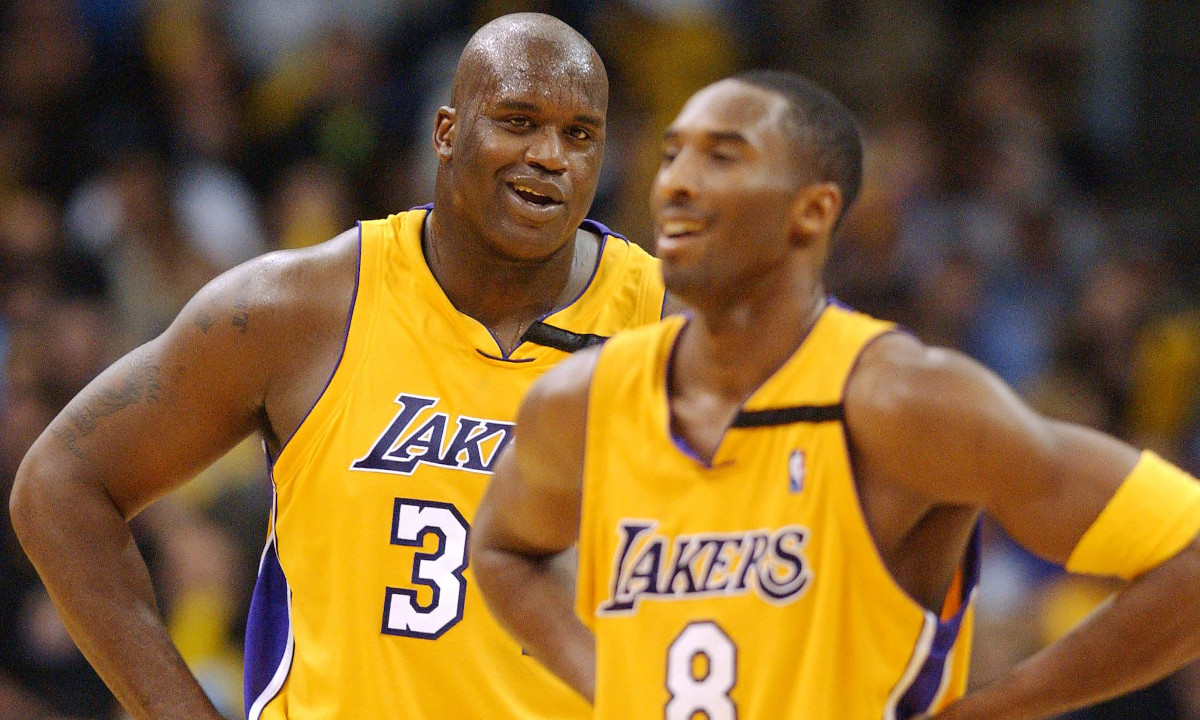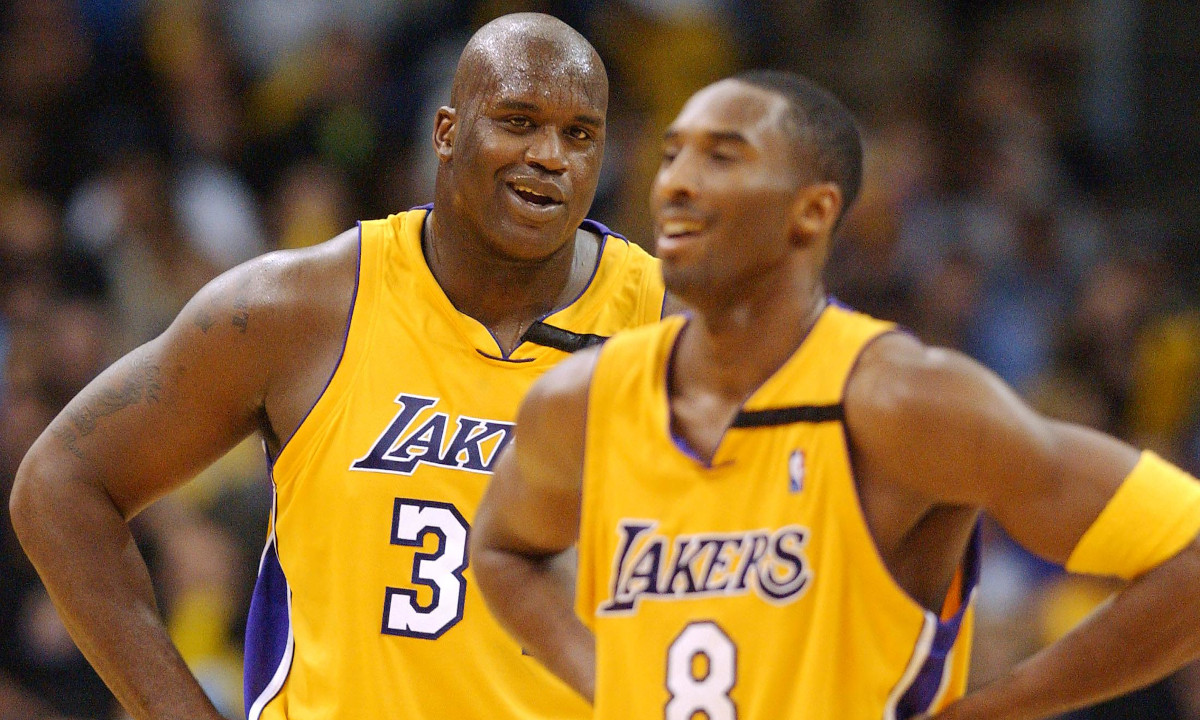 On July 11, 1996, the Lakers traded veteran center Vlade Divac to the Charlotte Hornets to obtain the rights to Philadelphia-area high-school star Kobe Bryant. Charlotte took Bryant with the 13th overall pick in the 1996 NBA Draft. But still trying to replace All-Star center Alonzo Mourning, dealt the previous year to the Miami Heat, the Hornets swapped Bryant's rights to get Divac.
A week after the trade, LA scored the most significant free agency win of the summer when it signed Shaquille O'Neal, an All-NBA performer three times in his four seasons with the Orlando Magic.
The partnership encountered growing pains. Bryant was a reserve for his first two NBA seasons. The Lakers got embarrassed by the Utah Jazz in the 1998 Western Conference Finals and were swept again in 1999. The San Antonio Spurs wiped out LA in the conference semifinals.
The arrival of coach Phil Jackson in 1999 spawned a dynasty, with the Lakers winning three straight NBA championships from 2000–02 behind their dominant young duo.
But after the Detroit Pistons shocked the star-studded LA squad in the 2004 NBA Finals, the Lakers shipped out O'Neal to break up one of the NBA's greatest duos.
Shaquille O'Neal's moving tribute to his fellow 75th-anniversary team member
Former teammate Shaquille O'Neal remembered his conversation with then-Lakers general manager Jerry West about Kobe Bryant.
"The first thing Jerry said to me, he said, 'Look, I'm getting a kid named Kobe Bryant, and you guys are going to win multiple championships,'" O'Neal recalled.
What struck the big man was Bryant's desire:
"How exuberant he was, how he just wanted to be great from Day 1. We kind of had to slow him down a little bit. My favorite thing about Kobe was during, like, shootaround and warmups, he wouldn't start on time, but he'd just be in the corner working on his moves.

"I can remember the defining moment for Kobe. We were playing at Utah; Utah was killin' us in the playoffs. His last three shots were airballs; he had his head down. I remember putting my arm around him, and I said, 'You know what? Don't worry about it, young fella. One day people are going to fear you taking the last shot.'"

Shaquille O'Neal
O'Neal reiterated that while he and Bryant had their differences at times, he wouldn't change a thing about their time together.
Kobe Bryant's 20-year career is filled with greatness
Despite serious injury problems late in his career, Kobe Bryant ended his run in the NBA with a 60-point explosion in his final game. He's also fourth on the all-time scoring list with 33,643 points. He's one of just seven players in NBA history to top the 30,000-point plateau.
By leading the Lakers to back-to-back titles in 2009 and 2010, Bryant passed O'Neal's championship total by a 5–4 count. He's also tied for second all-time with 15 All-NBA selections in his career. That matches the totals of Kareem Abdul-Jabbar and Tim Duncan. Only LeBron James, with 17, has more.
Bryant added to his resume with two scoring titles, two Finals MVP awards, 12 All-Defensive selections, and the 2007–08 MVP Award.
It was a given that Kobe Bryant's announcement, whenever it came, would be an emotional experience. The NBA community is still stinging from his death. That the moment came on TNT with Shaquille O'Neal magnified the feelings. It was a touching moment. One that reminded us that the game will always be about the people more than anything else.
Statistics courtesy of Basketball Reference.