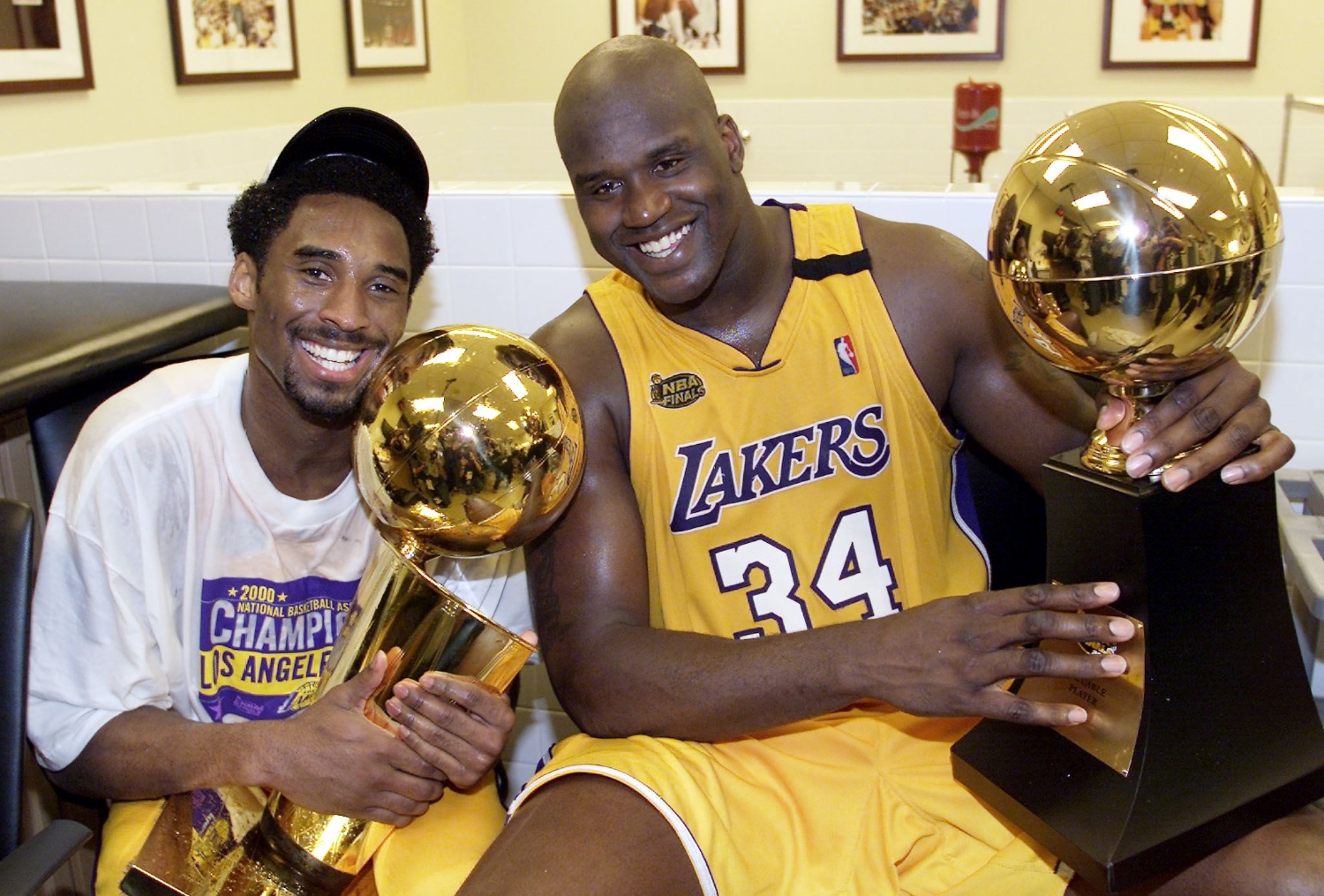 Shaquille O'Neal Reveals How a $150 Million Problem Got in the Way of Winning 7 More Championships With Kobe Bryant
Shaquille O'Neal and Kobe Bryant formed a historically dominant duo with the LA Lakers. But a $150 million problem prevented the two from winning even more titles together.
Shaquille O'Neal established a reputation as the most dominant center in NBA history during his time with the LA Lakers. A perennial All-Star who physically overpowered opponents on a nightly basis, the bruising big man played a significant role in helping the Lakers become a dynasty. Of course, he got plenty of help from the late Kobe Bryant.
Although the dynamic duo achieved incredible success, the partnership didn't last forever. For years, many have wondered how many more titles Shaq and Kobe could have won if the Lakers had kept the tandem intact. During a recent interview, O'Neal provided his own answer to that question while explaining what led to his exit from LA.
Shaquille O'Neal captured plenty of championship hardware with the Lakers
Shaq starred for the Orlando Magic for four years before he became a free agent after the 1995-96 season. He made a life-changing decision to sign a seven-year, $120 million contract with the Lakers. Ironically, he arrived just a few months after LA acquired Bryant in a draft-day trade.
Unlike his young teammate, O'Neal didn't waste any time making his presence known. He earned back-to-back All-Star selections, and he also received individual honors for his work on the defensive side of the floor.
Meanwhile, Bryant went from being a reserve player to one of the league's most exciting young scorers. His ability to make shots from anywhere on the floor made him the ideal complement to O'Neal, who did most of his damage near the basket.
Despite any personal differences the two shared, Shaq and Kobe made magic happen on the court. And thanks to their combined brilliance, the Lakers captured three consecutive NBA titles. However, that number could have been much higher.
A $150 million problem got in the way of winning more titles with Kobe Bryant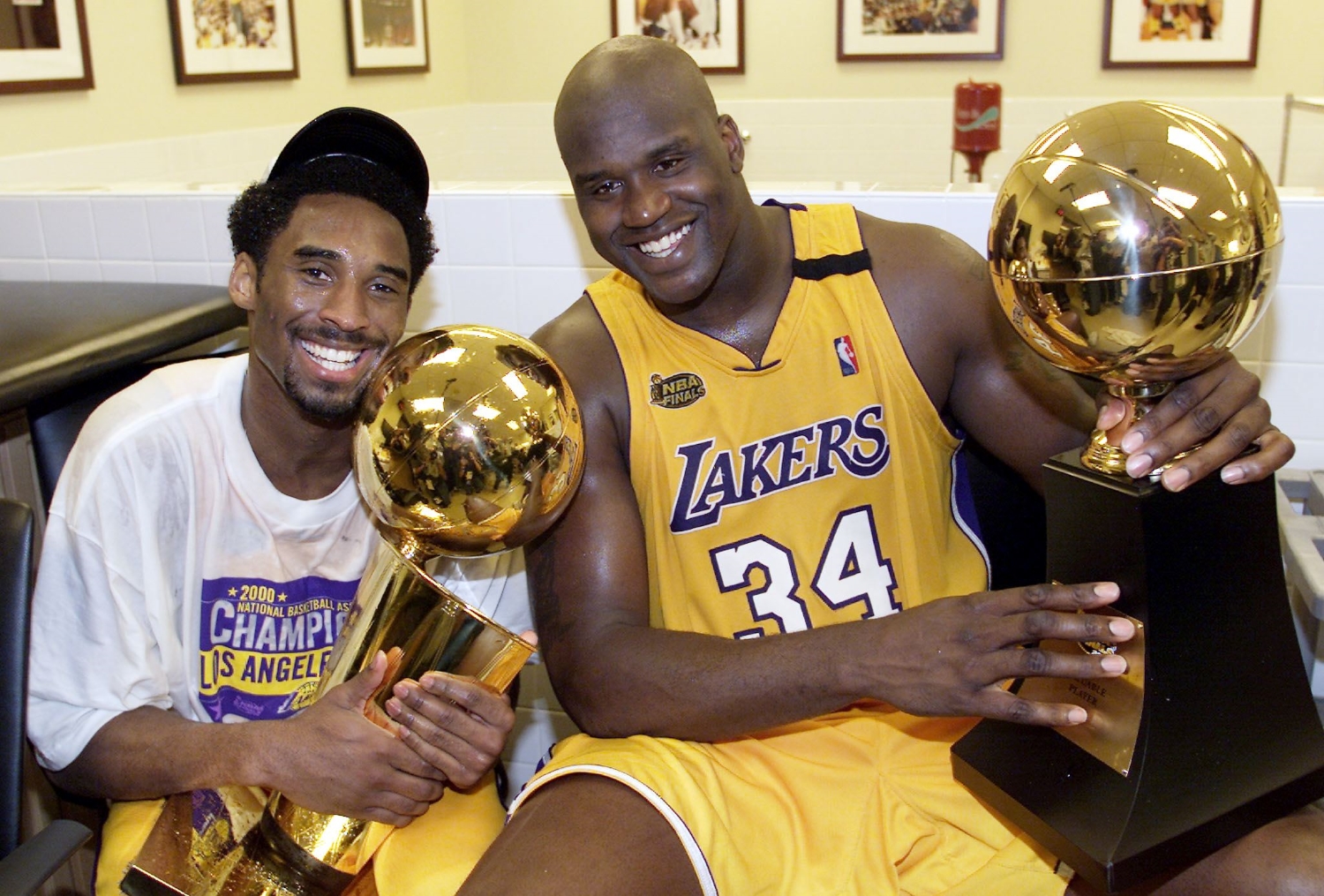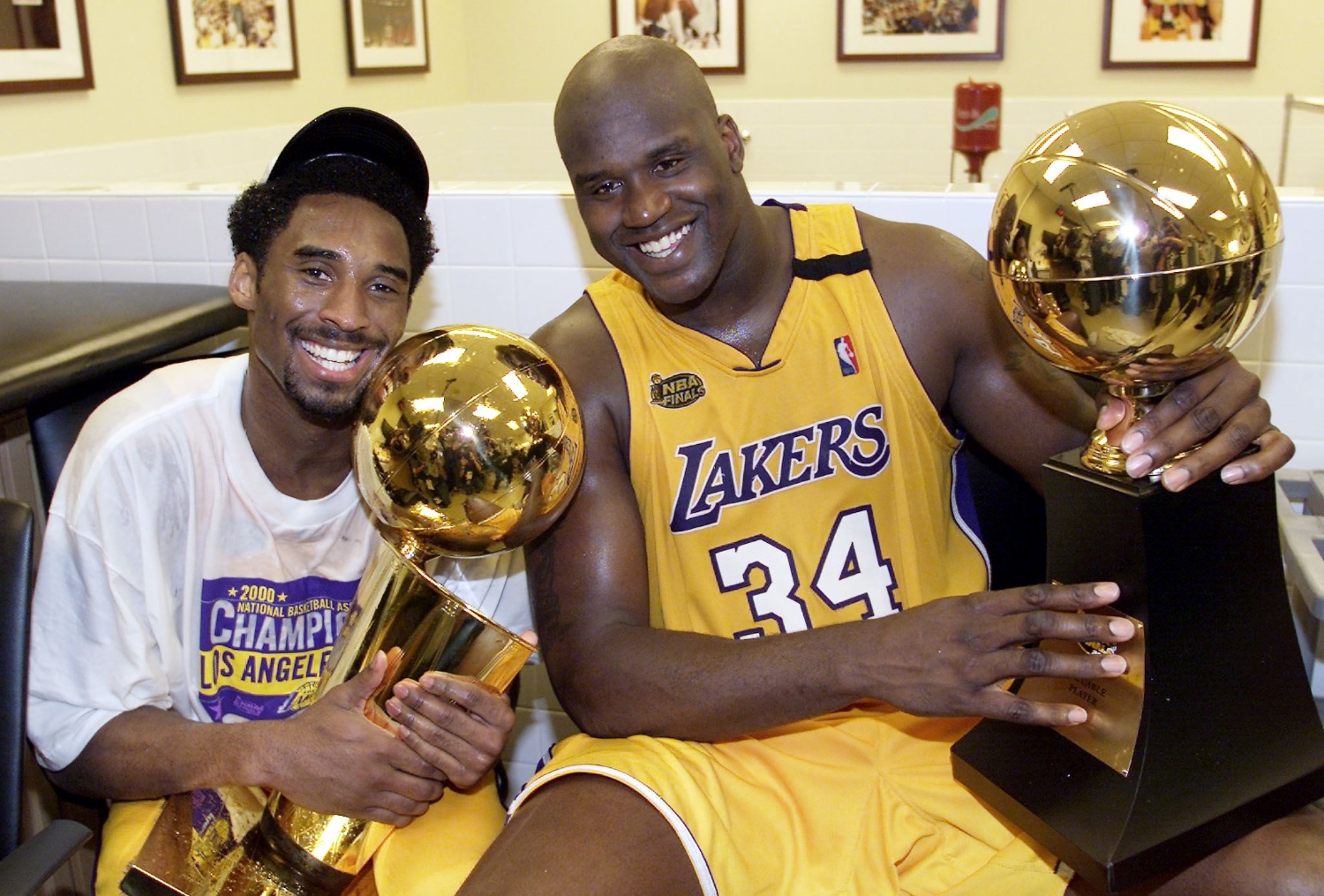 Lakers fans had the privilege of watching two all-time greats play alongside each other for eight seasons. Considering the team made four NBA Finals appearances during that time, the Shaq-Kobe duo clearly worked. Yet, the two NBA legends "only" won three championships together before the Lakers split them up.
During a recent appearance on the All the Smoke podcast, O'Neal addressed the topic of how many more rings he could have won with Bryant had they remained teammates beyond the '03-'04 season. The Hall of Fame center said the tandem could have won seven more titles if the team hadn't traded him. Contrary to popular belief, O'Neal explained that money—not his relationship with Bryant—led to his exit from LA.
"The reason why I got traded, it wasn't about me and Kobe beef. It was that they wanted me to take less money," he said during his podcast appearance. "I should've been like, 'Alright, I raised you enough. It's your team now.' I know what I'm gonna do. I'm still gonna do my 28 [points] and 10 [rebounds]."
Rather than take that approach, O'Neal told the Lakers he wanted $150 million. Obviously, though, LA did not meet his asking price. In July 2004, the Lakers broke up the Shaq-Kobe duo by trading the superstar center to the Miami Heat.
Shaq cashed in and won another ring after leaving LA
Getting sent to South Beach put Shaq in a position to cash in one more time. It also gave him the opportunity to compete for a championship ring without Bryant by his side.
Following a fantastic first year with the team, O'Neal signed a five-year, $101 million contract extension. He gave the Heat an immediate return on their investment by teaming up with Dwyane Wade to lead Miami to an NBA Finals victory against the Dallas Mavericks.
Though he never won another title after that, Shaq managed to make quite a bit of money before he retired. By the time he finally brought his career to an end, O'Neal had earned $286 million, including $102 million once he left the Lakers.
All contract data courtesy of Spotrac. All statistics courtesy of Basketball-Reference.