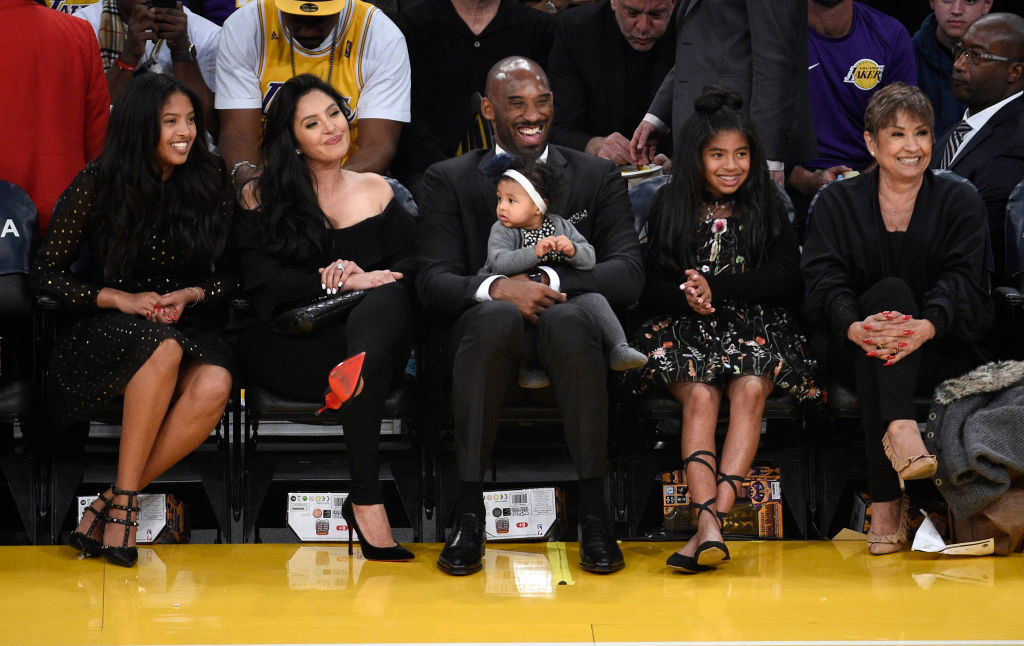 The Tragic Reason Why Kobe Bryant Started Traveling by Helicopter
On Sunday, Kobe Bryant tragically died in a helicopter crash. The guard liked to commute by helicopter for one specific reason.
While professional athletes exist in a different world, fans can still develop a relationship with their favorite players. Kobe Bryant spent his entire 20-year NBA career with the Los Angeles Lakers; when the guard tragically died in a helicopter crash, Californians felt like they had lost one of their own.
While any loss of life, let alone nine lives, is tragic, one reality made Bryant's death even more painful. Years before the fateful crash, he started traveling by helicopter for one specific reason.
Kobe Bryant's tragic, untimely passing
On Sunday, January 26, the sports world lost a legend in Kobe Bryant. The former Los Angeles Lakers guard and eight others tragically died in a helicopter crash.
As initially reported by TMZ, the Sikorsky S-76 helicopter crashed into a hillside on a foggy, Southern California morning. While the accident is still under investigation, a source told ESPN that the pilot had been trying to climb above the fog and clouds; shortly after that ascent, the vehicle descended and crashed into a hillside.
On Monday, local authorities confirmed the passengers' identities; all nine people tragically died in the crash. According to ESPN's Adrian Wojnarowski, the vehicle was apparently on its way to a travel basketball game at the time of the accident. As of now, the cause of the incident is still unknown.
Why travel by helicopter?
Kobe Bryant might have been one of the NBA's biggest stars, but he struggled with an incredibly universal problem: traffic. He started traveling by helicopter in an effort to spend as much time with his family as possible.
"Traffic started getting really, really bad," Bryant explained on The Corp With A-Rod and Big Cat. "I was sitting in traffic, and I ended up missing the school play because I was sitting in traffic. These things just kept mounting, and I had to figure out a way where I could still train and focus on the craft, but still not compromise family time."
"So that's when I looked into helicopters to be able to get down and back in 15 minutes," he continued. "And that's when it started. So my routine was always the same: weights early in the morning, kids to school, fly down, practice like crazy, do my extra work, media, everything that I needed to do, fly back, get in the carpool line, pick the kids up. My wife was like, 'listen, I can pick them up,' and I'm like 'no, no, no, I want to do that.' Because you have road trips and times when you don't see your kids, so every chance I get to see them and spend time with them, even if it's 20 minutes in the car, I want that."
Kobe Bryant was more than just an athlete
Understandably, a large part of the public grief around Kobe Bryant's death has focused on his on-court performances. His decision to travel by helicopter, however, reminds us that he was a real person, not a comic book hero.
Kobe Bryant wasn't a one-dimensional person who solely existed on the basketball court. He was an incredible athlete; he was a husband and a father. He built himself into an NBA icon, but was credibly accused of sexual assault. Those realities shouldn't get lost in the shuffle and sandblasted by our visceral emotions.
While most of us never met Bryant, we feel like we knew him as an athlete. At the end of the day, though, he was just another human being.