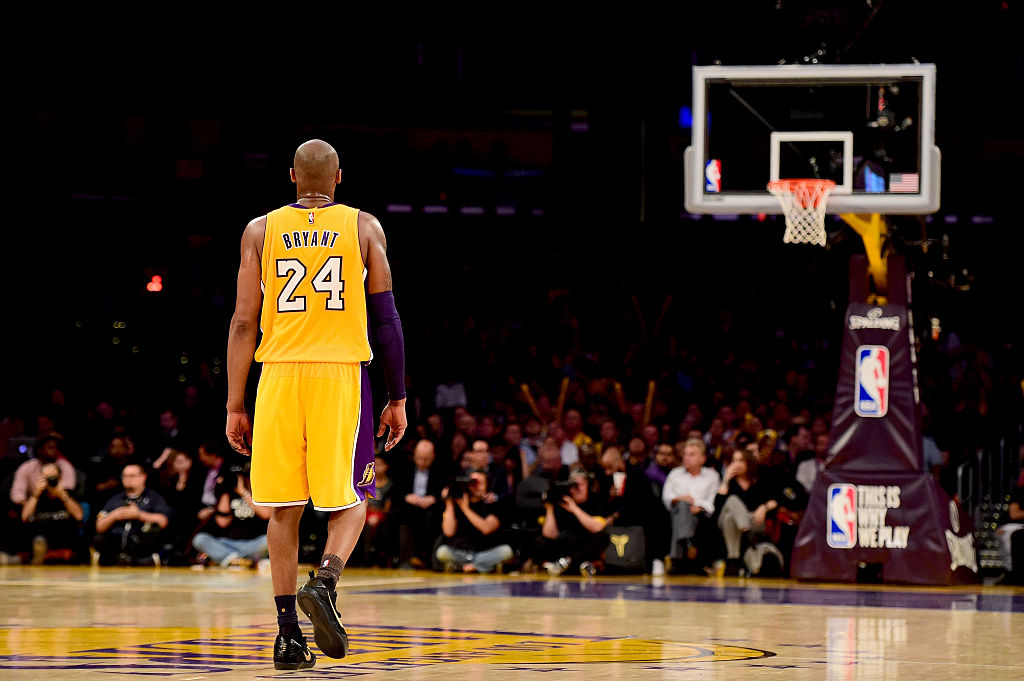 How the Sports World is Remembering the Late Kobe Bryant
On Sunday, we tragically lost Los Angeles Lakers legend Kobe Bryant. His influence, however, isn't isolated to the basketball world.
On Sunday, we lost a living legend when Kobe Bryant died in a helicopter crash. Unsurprisingly, tributes began pouring in from all corners of the basketball world. Los Angeles Lakers fans and players alike remembered Bryant's legacy, teams took 24-second shot clock violations at the start of their games, and Michael Jordan paid tribute to his fallen friend. The mourning, however, wasn't isolated to basketball.
Given Bryant's star status, tributes also came from athletes across all sports. No matter what you played or where you lived, Kobe made an impact.
Kobe Bryant's tragic death
On Sunday, Kobe Bryant and eight other passengers tragically died in a helicopter crash outside of Los Angeles, California.
As initially reported by TMZ, the Sikorsky S-76 crashed into a hillside on a foggy, Southern California morning. While the cause of the accident is still being investigated, a source told ESPN that the pilot had been trying to climb above the fog and clouds; shortly after that climb, the chopper descended and crashed into a hillside.
While authorities stated that all nine passengers on board are presumed dead, they refused to confirm or deny anyone's identity as of Sunday afternoon. ESPN's Adrian Wojnarowski has reported that Bryant and one of his daughters were on their way to a travel basketball game, but there is still a great deal of speculation around the accident.
Alex Rodriguez remembers his 'secret coach'
Once news of Kobe Bryant's passing started to spread, tributes poured in from around the sports world. A lengthy message came from Alex Rodriguez, who fired off a string of seven tweets.
The former Yankees third baseman remembered Bryant's unceasing pursuit of greatness and shared a personal memory. Despite the fact that the two played different sports, Bryant would still call A-Rod to offer advice.
"He followed my career and would often call to help with my health, daily routine," Rodriguez wrote, "and would even chime in about hitting techniques. He was a role model to me, and millions around the world."
"We met as teenagers. We followed similar paths," he continued. "We went from high school to the pros and our baby girls grew up together. People don't know this, but he was my secret coach. He pushed me and motivated me, especially toward the end of my career when I needed him most."
A soccer star honors a basketball legend
During his childhood in Italy, Bryant started playing soccer and became a passionate fan. Fittingly, the beautiful game remembered the NBA legend on Sunday.
In PSG's 2-0 win over Lille, Neymar scored both goals. After the second, he walked towards the camera and mimed '24' with his fingers before folding his hands in prayer and pointing to the sky.
"I went to see the messages on social media at half-time, I saw that Kobe is dead," he told Canal Plus after the match. "It is a great sadness for the world of sport, and for all of us. Not just for basketball fans, but also for everything he did for the sport."
Tiger Woods on Kobe Bryant's competitiveness
On Sunday, Tiger Woods was on the golf course at the time of the fatal crash. His caddie learned what happened, but didn't tell Woods until he finished his round.
When he finally spoke with the media, the golfer remembered Byant's toughness and sheer will to win. He also explained how the two fierce competitors found common ground.
"We really connected more on the mental side of it, the prep, how much it takes to be prepared," Woods explained. "For me, I don't have to react like he does, we can take our time, but you've still got to pay attention to the details, and that's what he did better than probably any other player in NBA history. He paid attention to the details, the little things."