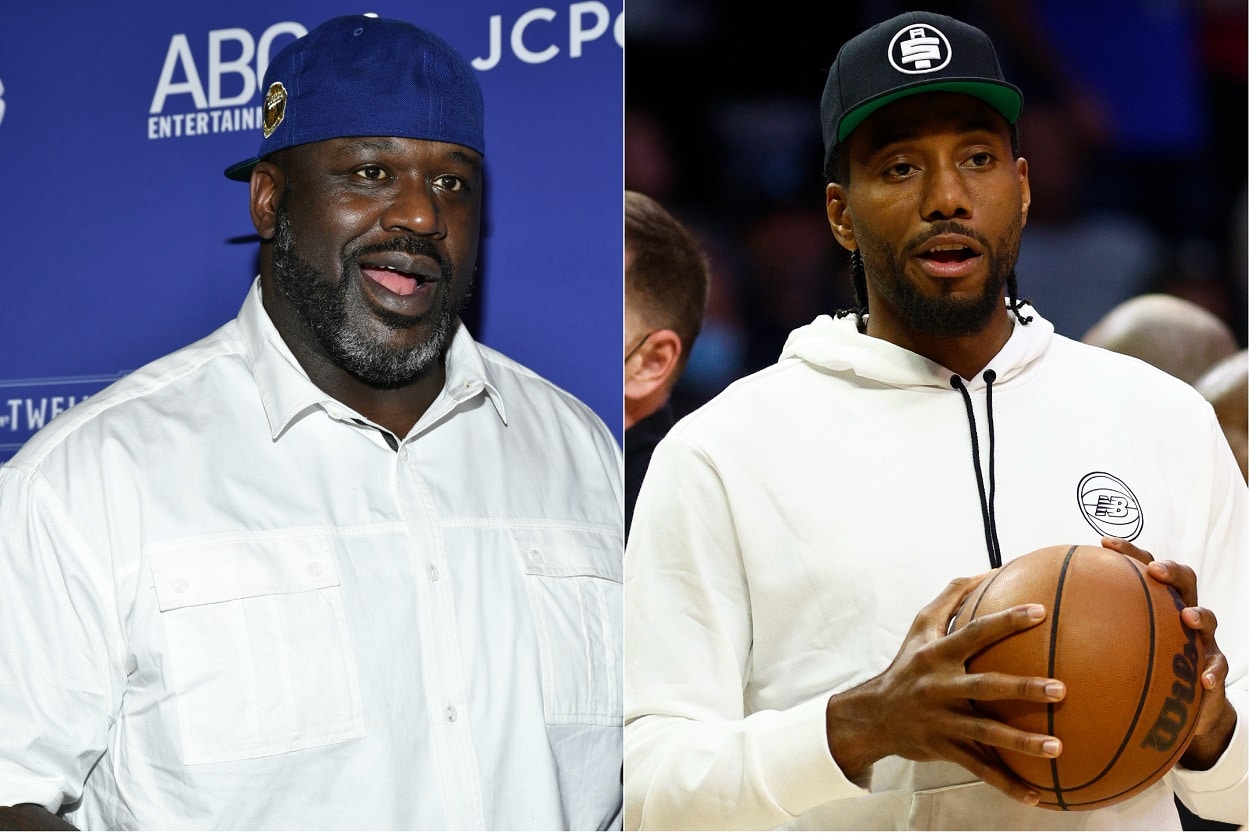 Shaquille O'Neal Says There Are Only 4 True NBA Superstars Right Now, Specifically Snubs Kawhi Leonard
Shaquille O'Neal seemed to agree with the assessment that Kawhi Leonard is no longer an NBA superstar.
lf I were to ask you about a current NBA player who's a two-time champion, a two-time NBA Finals MVP, a five-time All-Star, a five-time All-NBA selection, a seven-time All-Defensive selection, and a two-time Defensive Player of the Year, you'd probably say that person is a superstar, correct?
Well, that person is Kawhi Leonard, and Shaquille O'Neal doesn't classify him as such. Or at least he agrees with those who don't classify him as such. In fact, Shaq only puts four people in that elite category, and Leonard isn't one of them.
Shaquille O'Neal says there are only four superstars in the NBA
In a recent interview, which you can view above, Shaq was asked who he believes are true NBA superstars.
His first answer right off the bat was Stephen Curry, who just won his fourth title and first NBA Finals MVP with the Golden State Warriors. Easy call there.
And while he couldn't pronounce his name, O'Neal swiftly went with two-time NBA MVP and one-time champ Giannis Antetokounmpo of the Milwaukee Bucks, who also has an NBA Finals MVP to his credit.
But Shaq got lost after that and asked the host, "Who else?" She quickly named LeBron James, and O'Neal promptly agreed with that assessment. I'm not sure how one forgets about LeBron in any superstar conversation, but he's obviously in that category. She then went with Kevin Durant, and the Diesel was also on board with that take.
Shaq didn't put Kawhi Leonard in the superstar category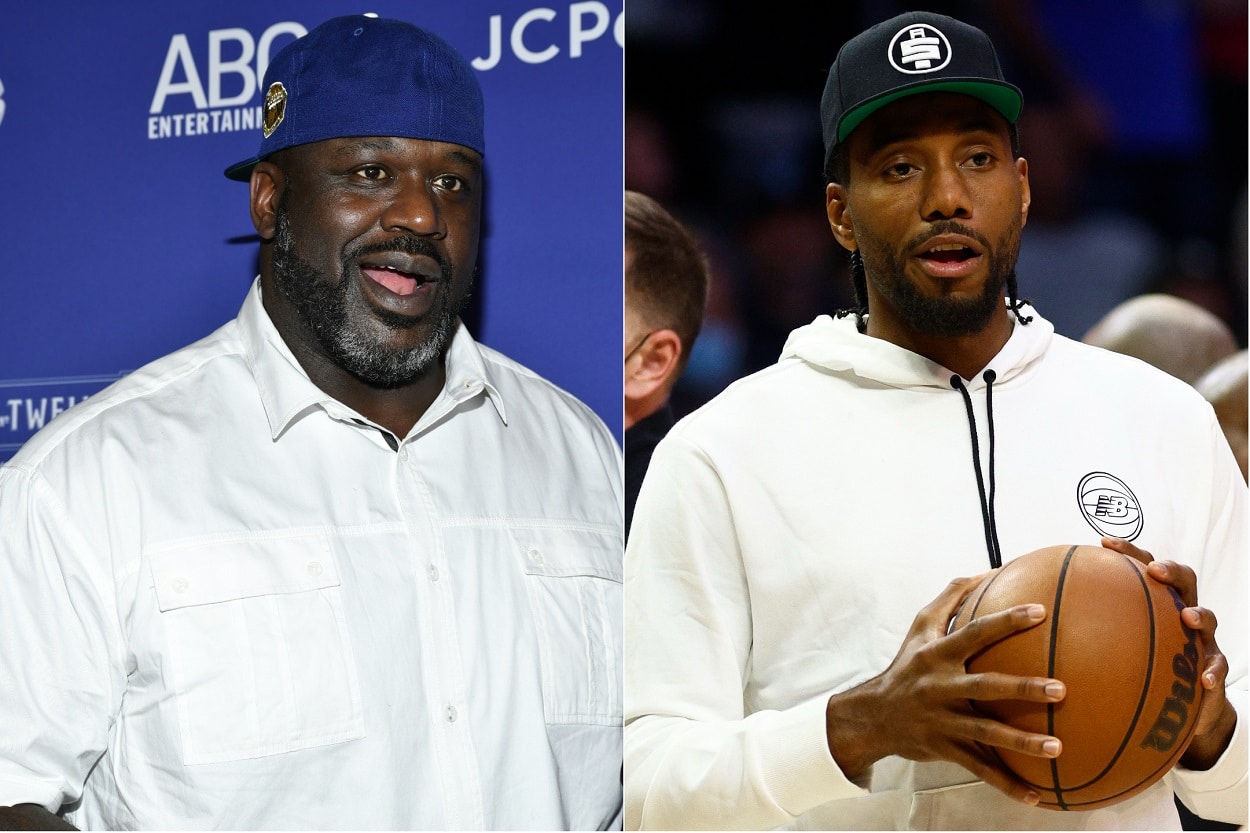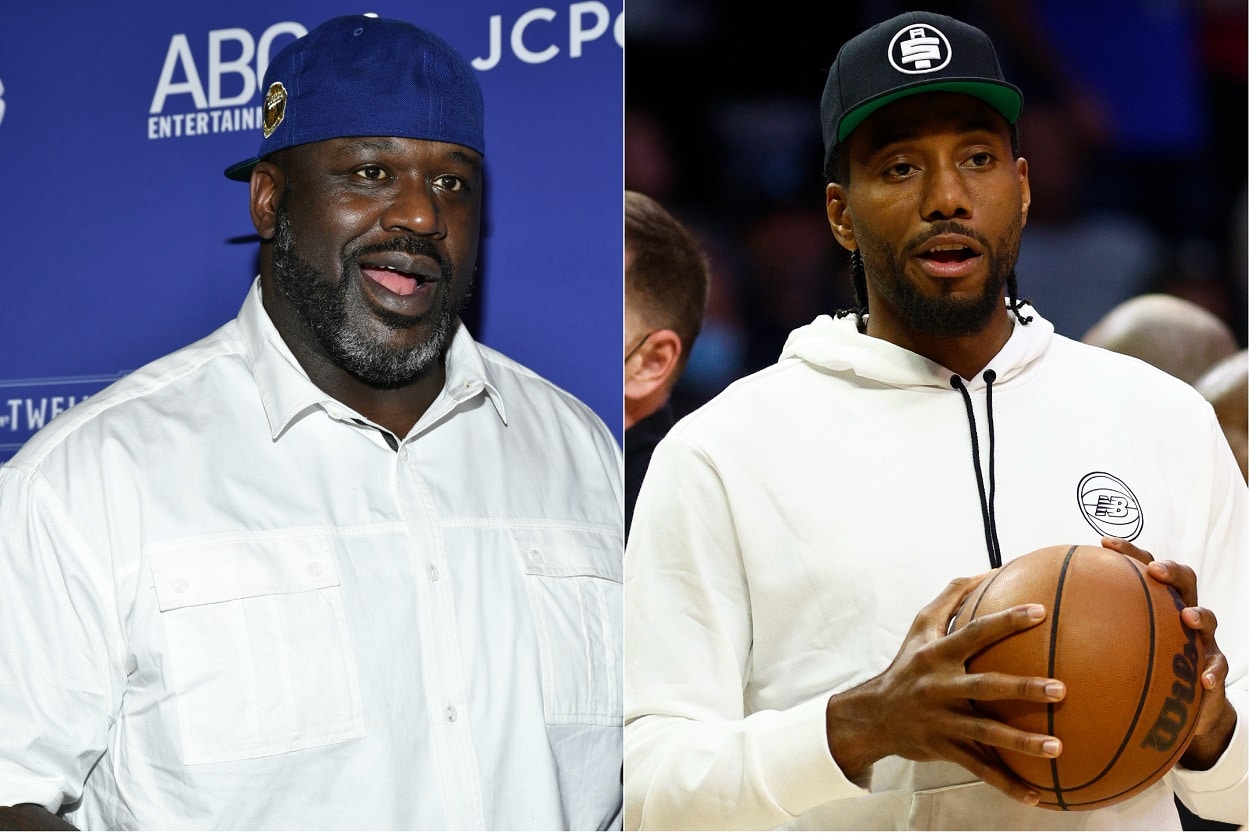 But then Kawhi Leonard came up. And neither was willing to put him in the superstar category. The host asked O'Neal if he'd put Kawhi in that group, but he dodged the question, asking her if she would. She responded by saying that there was a time he was a superstar, but that she'd now only classify him as a regular star.
Shaq came back with, "OK, cool. So you answer your own question? OK, good."
So while he didn't come and out and say it during the exchange, the smile on his face seemed to indicate that he agreed with the assessment.
And maybe there's something to that. While he's performed well for the LA Clippers since joining the franchise after leading the Toronto Raptors to a title in 2019, Kawhi has only appeared in 109 regular-season games over the past three years. And none of those were in 2021-22, as he sat out the campaign with an ACL injury.
So many have likely knocked him down on the overall "best NBA players" depth chart, perhaps behind the likes of younger players like Luka Doncic, Joel Embiid, or two-time reigning NBA MVP Nikola Jokic. But it's hard to tell where Leonard might rank on Shaq's overall list as he didn't say any of those guys were superstars either.
Stats courtesy of Basketball Reference
Like Sportscasting on Facebook. Follow us on Twitter @sportscasting19 and subscribe to our YouTube channel.