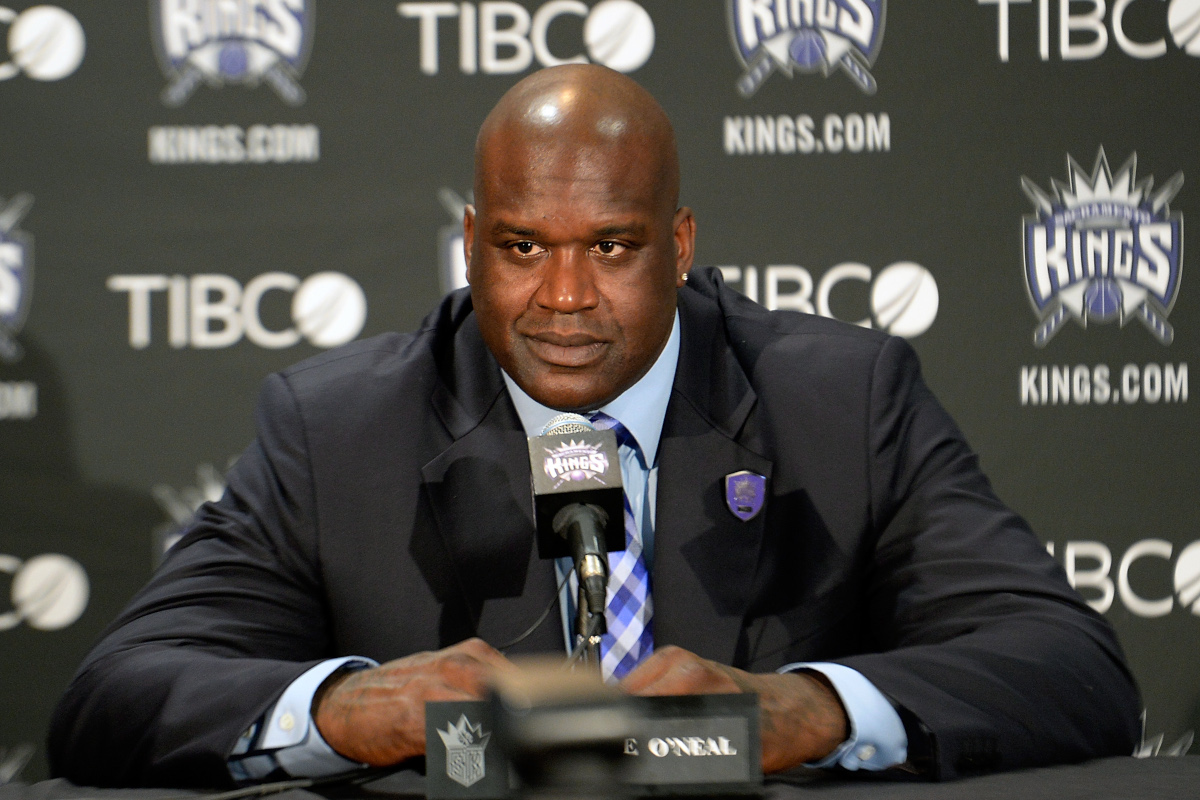 Shaquille O'Neal Would Rather Bet on Gambling Venture Than on the Sacramento Kings
Shaquille O'Neal must divest his minority stake in the Sacramento Kings after agreeing to a deal to be a brand ambassador for online sports gambling app WynnBET.
In 2013, Shaquille O'Neal became a minority owner of the Sacramento Kings. But a new business venture changed his situation. O'Neal is partnering with WynnBET and must sell his piece of the Sacramento franchise to comply with NBA rules.
He should make a healthy chunk of change from the deal, considering the franchise has more than tripled in value since O'Neal bought his stake. Given how Shaq has managed his financial affairs since retiring from the NBA in 2011, that is right on brand.
Shaquille O'Neal has amassed a net worth of $400 million
Shaquille O'Neal was a larger-than-life figure even among the giants in the NBA. Since retiring, he's translated that status to the business world. Per Celebrity Net Worth, O'Neal is worth $400 million, and he's done it through an aggressive acquisition strategy.
The Hall of Famer explained that strategy during an appearance on the Earn Your Leisure financial literacy podcast in July 2021. Some of what he disclosed was stunning.
"My real business is I own 50 brands. So, when I was retiring, I'm looking around, I'm like, 'How do Michael Jackson and all these guys live forever?' So, one of the chapters in the book, joint venture-ship. I called the three companies that helped people live forever, and they bought my brand for a lot of money.

"So, I took half that money, put it back in the company, now I'm the No. 2 guy in the company."

Shaquille O'Neal
O'Neal owns at least a share of Marilyn Monroe, Playboy, Elvis Presley, Forever 21, and JCPenney.
O'Neal's new deal: Brand ambassador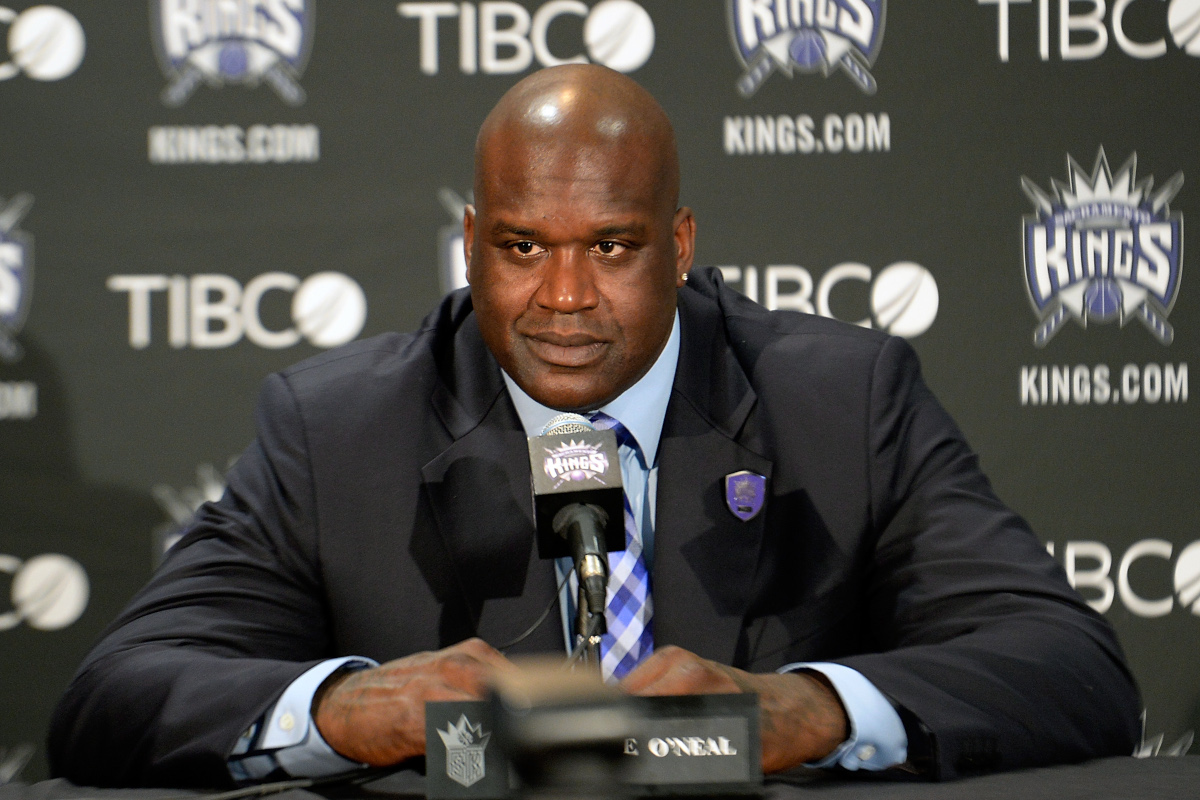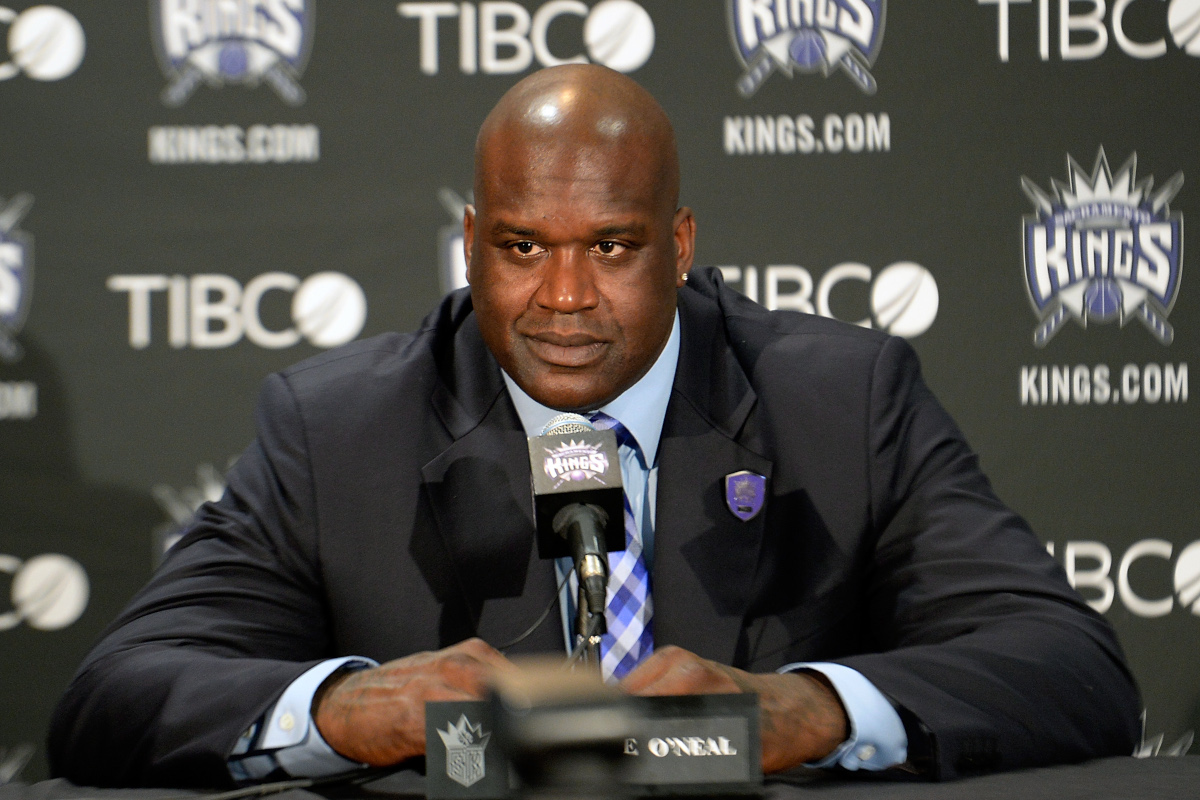 According to the Big Lead, Shaquille O'Neal has a deal with WynnBET to become the brand ambassador for the gambling app. He will advise on strategy and as well as figuring essentially in WynnBET's advertising campaigns.
O'Neal will also create original content. WynnBET wanted to add a prominent sports figure to its campaigns to improve its profile, per AfroTech.
Even though gambling permeates sports leagues today, O'Neal must, by NBA rules, divest himself of his share of the Kings. He reportedly owns between 2-4% of the franchise. Based on the team's current valuation of $1.9 billion, per NBC Sports Bay Area, that could mean between $38 million and $76 million for O'Neal.
When O'Neal bought his share of the Kings, he was front and center at a press conference. That was when majority owner Vivek Ranadivé was pushing the city of Sacramento for a new arena. The city council approved the financing for Golden 1 Center in May 2014. O'Neal wasn't seen much around Sacramento after the initial fanfare.
Sports betting a much different environment for Shaquille O'Neal than for past generations
Shaquille O'Neal is a retired NBA player, and he's going to get paid to endorse a sports betting app. We've come a long way from when banishment loomed for retired players having anything to do with gambling.
Baseball legends Mickey Mantle and Willie Mays picked up retirement gigs as official representatives of competing casinos in Atlantic City, New Jersey. Major League Baseball Commissioner Bowie Kuhn had none of that and put both legends on the permanently ineligible list.
That prevented Mantle and Mays from participating in MLB activities, including appearances as spring training instructors. When Peter Ueberroth replaced Kuhn as commissioner in 1984, one of his first moves was to reinstate Mantle and Mays.
Gambling on sports continuously operated in the shadows. But after the Supreme Court upheld a New Jersey law permitting sports gambling in May 2018, it's been a whole new world. With the ruling, the high court also voided the Professional and Amateur Sports Protection Act.
Where locker rooms once had signs declaring sports gambling (or, really, any gambling) to be strictly forbidden, now there is at least one professional stadium set to open a sportsbook. The Arizona Cardinals plan to open a BetMGM retail sportsbook at State Farm Stadium before the 2022 season. The Phoenix Suns and Chicago Cubs also announced similar plans, per ESPN, while Capital One Arena in Washington opened one in 2020
Imagine it — a two-story sportsbook inside the friendly confines of Wrigley Field. The phrase "sign of the apocalypse" comes to mind, but maybe it'll turn out OK.