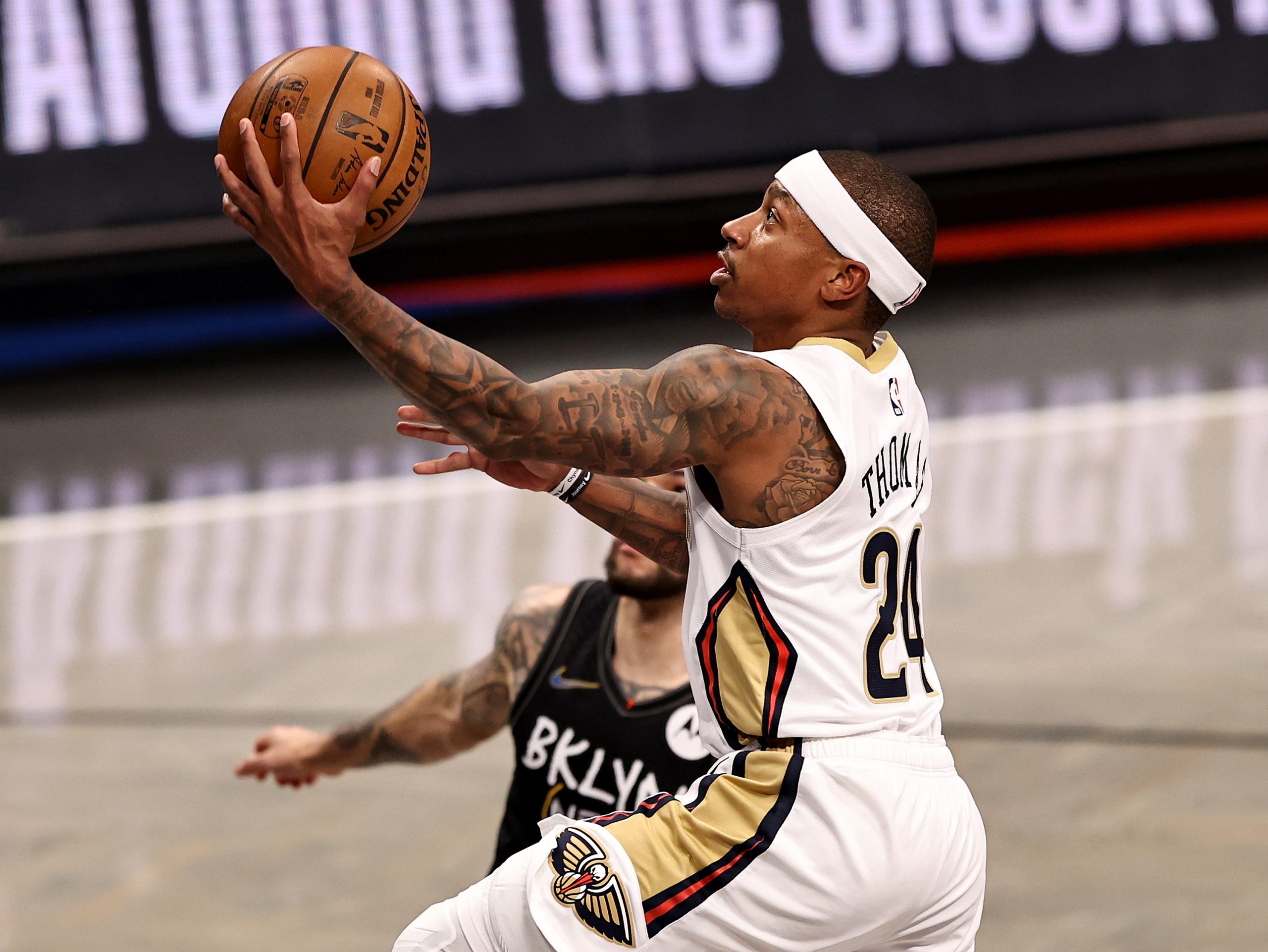 The Signing of Isaiah Thomas Is Nothing but a Desperation Move for the Los Angeles Lakers, and It's Not Fair to Him
The Los Angeles Lakers are expected to ink two-time NBA All-Star Isaiah Thomas to their depleted roster.
The Los Angeles Lakers are expected to add a burst of offense by signing former NBA All-Star Isaiah Thomas to a 10-day contract. Thomas is fresh off a 42-point outing in his G League debut Wednesday, proving he can still score with the best of them. While Thomas showed he deserves another crack at the NBA, his impending signing signals a hint of desperation by the Lakers.
Isaiah Thomas has never lost his passion for basketball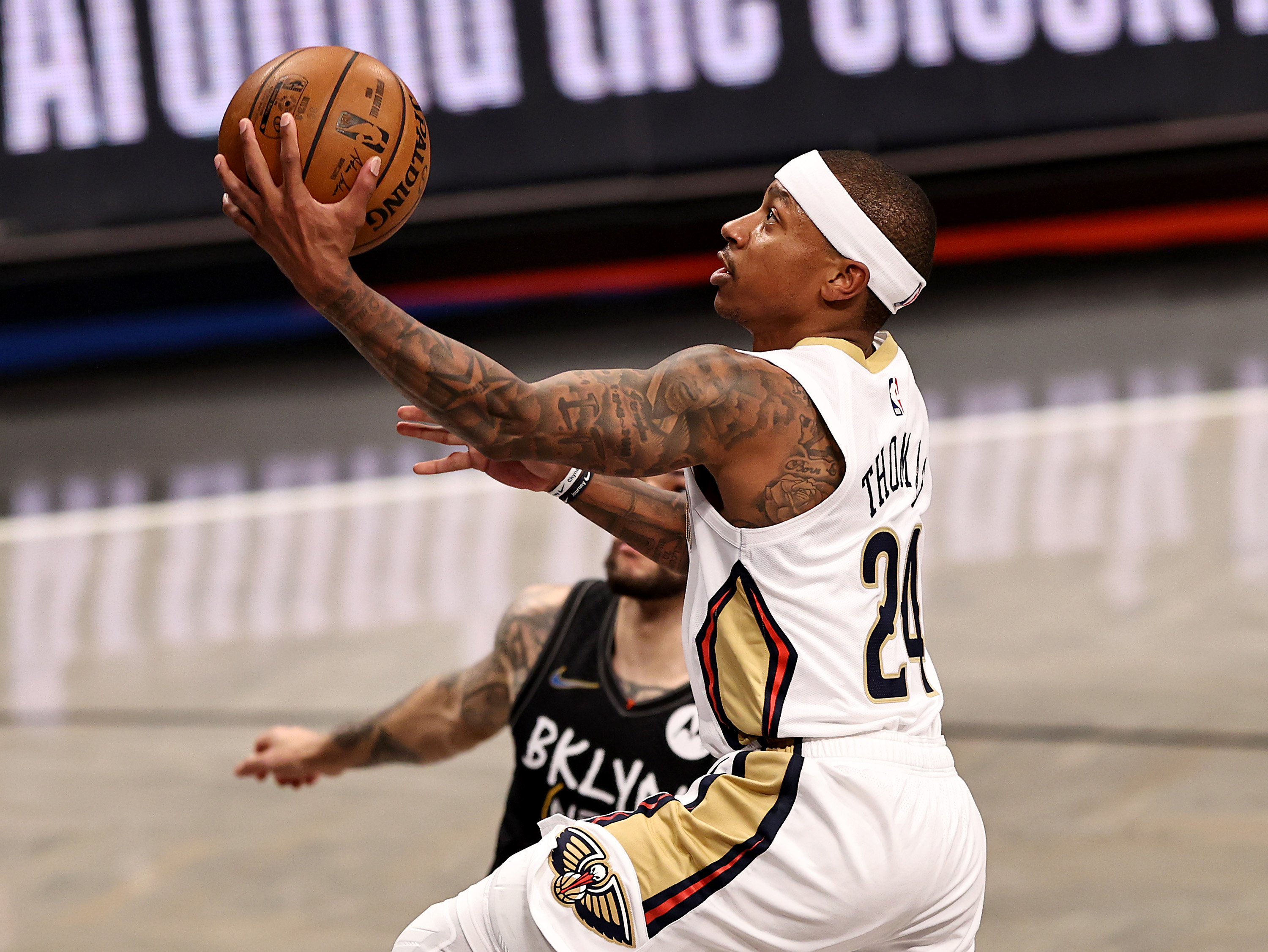 Thomas has been at the top and hit rock-bottom as an NBA player. Even after his roller-coaster ride that took him through eight cities in 10 years, basketball's version of Mr. Irrelevant (last pick in the 2011 NBA Draft), never gave up.
Thomas proved he could survive in the NBA with the Sacramento Kings before showing he could thrive in it with two All-Star seasons with the Boston Celtics. A hip injury and a trade to the Cleveland Cavaliers proved deadly for Thomas, who spent time with five different teams since 2018. This will be his second stint with the Lakers.
While the 5-foot-9 guard bounced around the country, he never gave up on playing the game he grew up loving.
"Before I loved anything, basketball was one of the first things I loved other than my parents and my family," Thomas recently told SLAM. "As a kid, that was really the only thing that got me excited, like, in life."
"And it's just the same exact feeling that I had, when I was a kid, that I have now," he continued. "It's just something that's difficult to explain. So that feeling hasn't went anywhere, even as I got older, as I accomplished, you know, so many things in the game of basketball, especially in my career in the NBA, college. The love never changed."
Isaiah Thomas deserves better than to just be a guy to fill out a roster for the Lakers
Although they are riding a season-high three-game win streak, the Lakers have underachieved this season. The team brought in Russell Westbrook this season to form their own Big Three, teaming him with Anthony Davis and LeBron James. They also added veteran scorer Carmelo Anthony.
The Lakers are 16-13 and sit sixth in the Western Conference but have also had their share of injuries. Signing the hot-shooting guard is nothing but a desperate move to fill out their roster.
Thomas certainly deserves a shot at the NBA, but why did it take a big G League game for LA to get him on its roster? If they were interested in instant offense, why wouldn't they have inked him before his 42-point outburst?
The Lakers are desperate. On Thursday, they announced guard Westbrook and Avery Bradley entered NBA's health and safety protocols. The Lakers now have five players sidelined and would ink Thomas to the 10-day deal if granted a hardship exemption, ESPN reported. The signing of Thomas itself isn't a desperate move. He can play. Had they been genuinely interested in bringing him on board, it would have happened before the Westbrook and Bradley news.
Although Thomas can still score at the NBA level, he'd likely still be out of the league had Westbrook and Bradley not entered the protocols. It's a good opportunity for Thomas to showcase his talents for a week and a half, but when Westbrook and Bradley return, Thomas will likely be looking for NBA work again.
Thomas has always had to prove people wrong
Thomas sticking with the Lakers is a long shot. He lasted just 17 games in his first stint with the team during the 2017-18 season. If he goes beyond that the second time around, it will be surprising.
Should Thomas be let go when Westbrook and Bradley return, he'll go back to fighting for another job. It's a way of life for the point guard out of Washington. It's been that way since about the fourth grade.
"I remember that was the first time I told a teacher, you know, at the beginning of the school year, what do you want to be when you grow up," he said to SLAM. "And that was the first thing I said to the teacher. And it was, like, a no-brainer. I remember a few kids kind of giggling. That hurt my feelings. And I always remembered that feeling."
His feelings might be hurt again, but he'll be persistent. He believes in himself — always has.
He just needs to find a team that really wants him for his talent — not one in desperate need to fill out its roster.