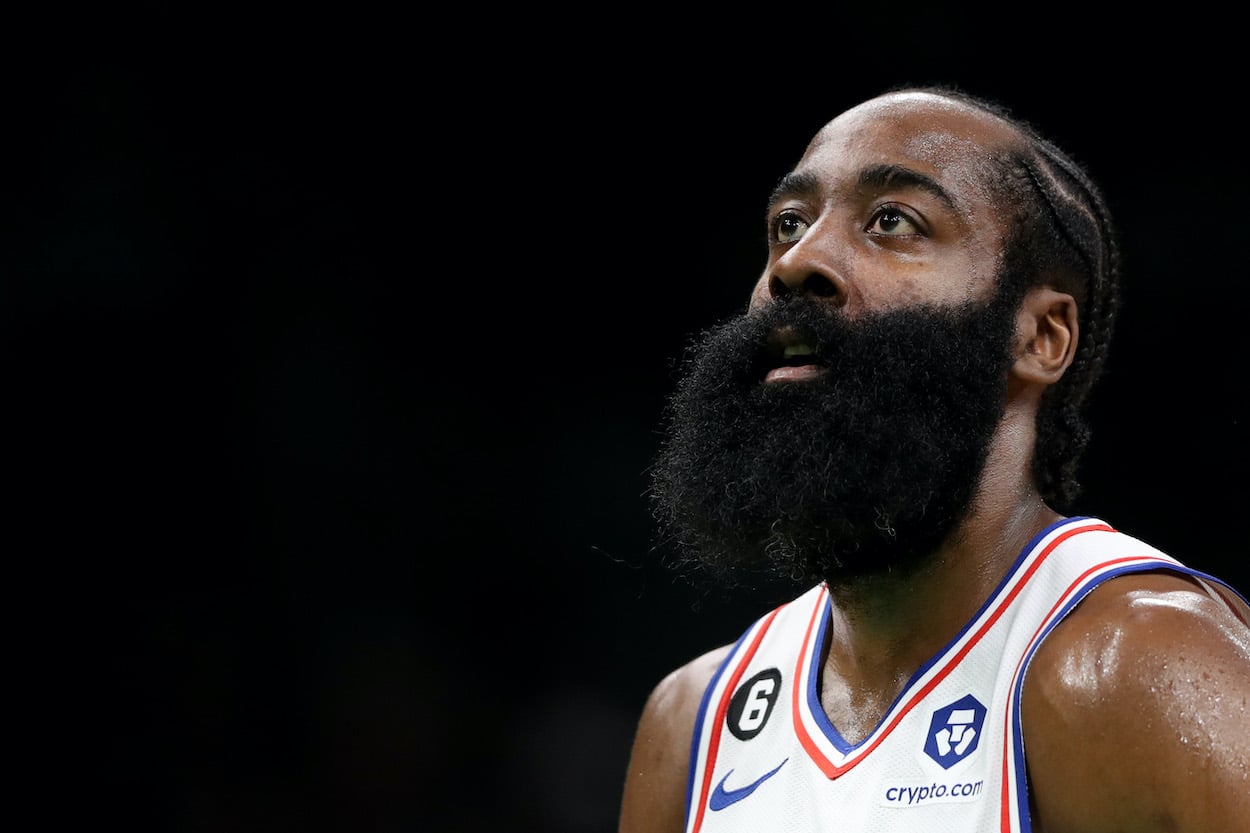 The Sixers' Biggest Question Mark Turned Out to Be Their Lone Bright Spot Against the Celtics
This version of James Harden can lead the 76ers to a title.
There weren't many positives to take from the Philadelphia 76ers' 126-117 loss to the Boston Celtics on opening night. The team coughed up 14 turnovers and allowed Boston to score easily in transition all night, Joel Embiid was a game-worst minus-13 in 37 minutes, the bench didn't look like an upgrade from previous years, and Doc Rivers didn't inspire much confidence with his lineup rotations.
There was one bright spot for the Sixers, though, and it was the team's biggest question mark heading into the season. James Harden, who finished last year on a sour note and looked to be on the downside of his career, showed out with 35 points on an efficient 9-of-14 shooting to go along with eight rebounds and eight assists.
Despite the discouraging loss, Sixers fans should still be thinking championship if this is the version of Harden they're going to get all season.
James Harden provides the lone bright spot in Sixers' ugly loss to Celtics
Who saw this performance coming?
Harden was largely being written off by fans and media pundits after a disappointing finish to the 2021-22 NBA season, but he looked like his old self in Philadelphia's season opener against the Celtics. The bearded guard almost put up a triple-double with 35 points, eight rebounds, and eight assists. He shot 9-of-14 from the field and 5-of-9 from three, which is encouraging considering he made five threes just twice in 33 games with the 76ers last season.
Beyond the impressive statistics, though, Harden was able to blow by defenders and create space for open shots in a way we haven't seen since his Houston Rockets days. He looked lighter on his feet, quicker with his first step, and more confident running the offense than he did all of last year.
The Sixers still allowed the Celtics to shoot 56.1% from the field and score 126 points in the loss, but Harden's performance paints an optimistic picture for the rest of the season.
This version of James Harden can lead the Sixers to a title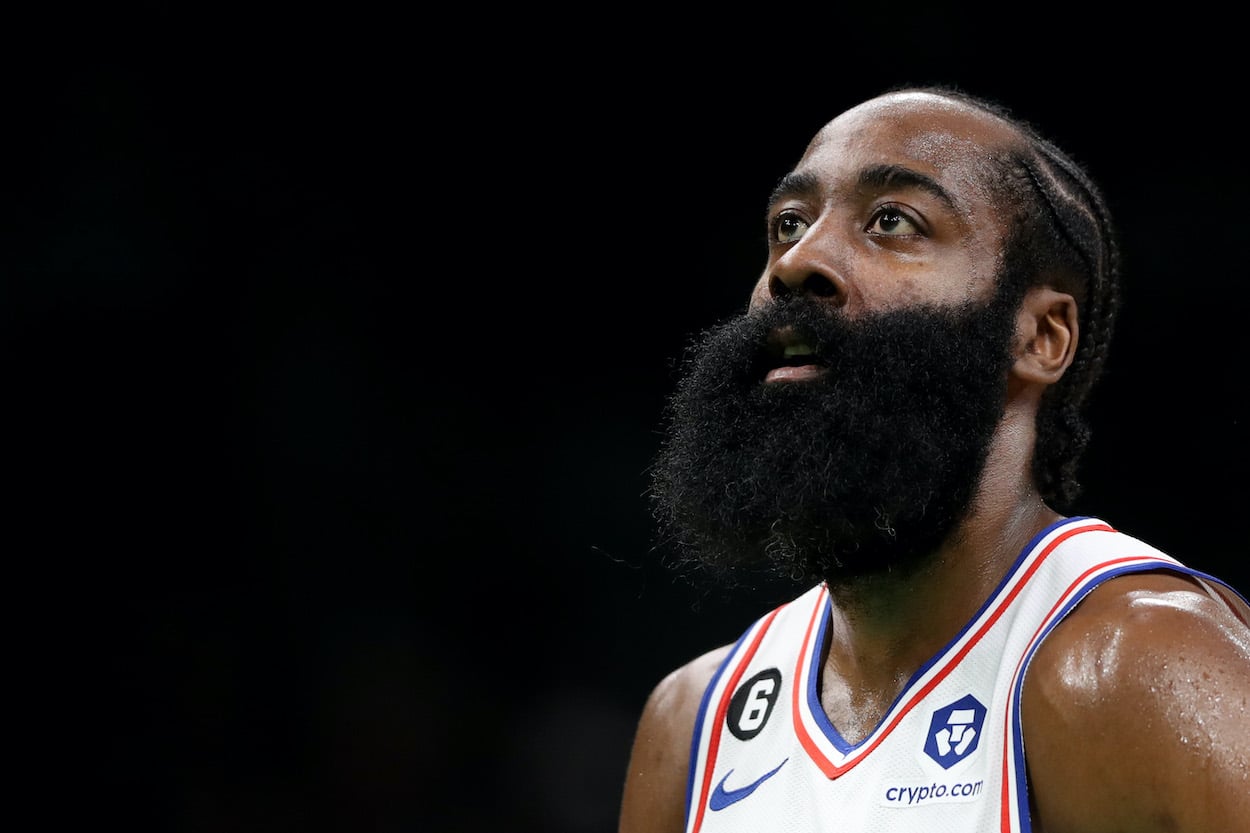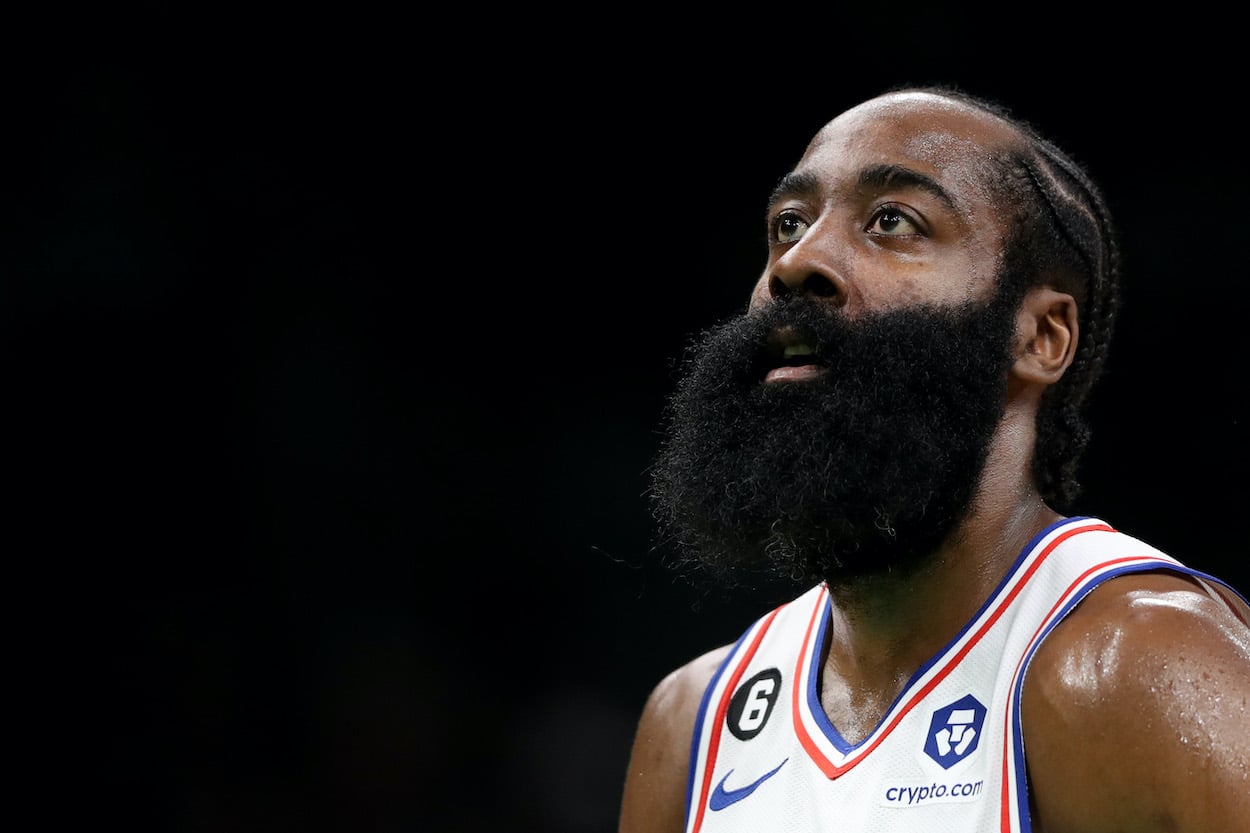 The 76ers can't make a run to the NBA Finals unless their two superstars — Harden and Embiid — play like, well, superstars. We saw it last postseason. Tyrese Maxey and Tobias Harris performed admirably, but Philly lost in the second round because Embiid wasn't fully healthy and Harden barely shot 40% from the field and coughed up more than four turnovers per game.
But this version of Harden — the one that can score on all three levels in isolation, run a devastating pick-and-roll with Embiid, and consistently create open shots for his teammates — can lead the Sixers to a title.
Harden still needs to prove he can do that on a night-to-night basis, but Tuesday's season opener was an encouraging first step.
Have thoughts on this topic? Keep the conversation rolling in our comments section below.