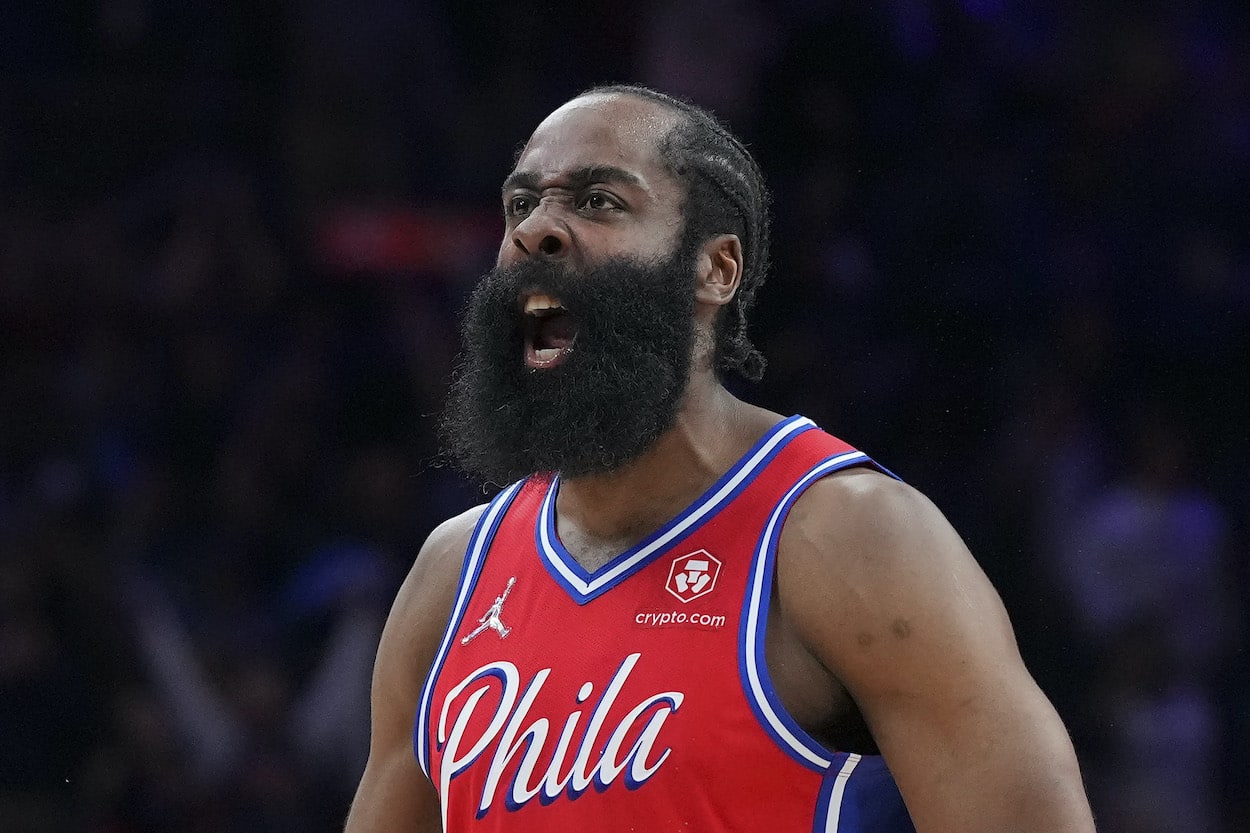 James Harden Just Forfeited $14.3 Million to Help Bring the 76ers a Championship
James Harden deserves a ton of credit for taking a pay cut with the Sixers.
James Harden had what seemed to be a no-brainer decision entering the 2022 offseason. The Philadelphia 76ers guard just had to sign the dotted line of his player option to lock in a $47.4 million contract for next year, which would've made him the second-highest-paid player in the NBA.
But, in a shocking move, Harden decided to decline that player option and work with the Sixers on a restructured deal. On Wednesday, the two sides agreed to a new, two-year contract worth $68.6 million. Harden will now make $14.3 million less next season than he would've by signing his player option, but the impact his pay cut has already made on the team is much more valuable.
James Harden agrees to $14.3 million pay cut for next season
Harden and the 76ers have been negotiating a new contract ever since the guard declined his $47.4 million player option earlier this month. On Wednesday, the two sides agreed to a deal.
Adrian Wojnarowski of ESPN reported in a tweet that Harden agreed to a two-year contract worth $68.6 million. That still may see seem like a massive number, but it's a major discount based on what Harden could be making.
Woj added that Harden's new deal will pay him $33 million in 2022-23, and the second year has a player option worth $35.6 million. Essentially, the new contract will serve as a one-year deal that allows Harden to enter free agency next summer if he chooses to do so.
Harden forfeited $14.3 million to help bring the 76ers a title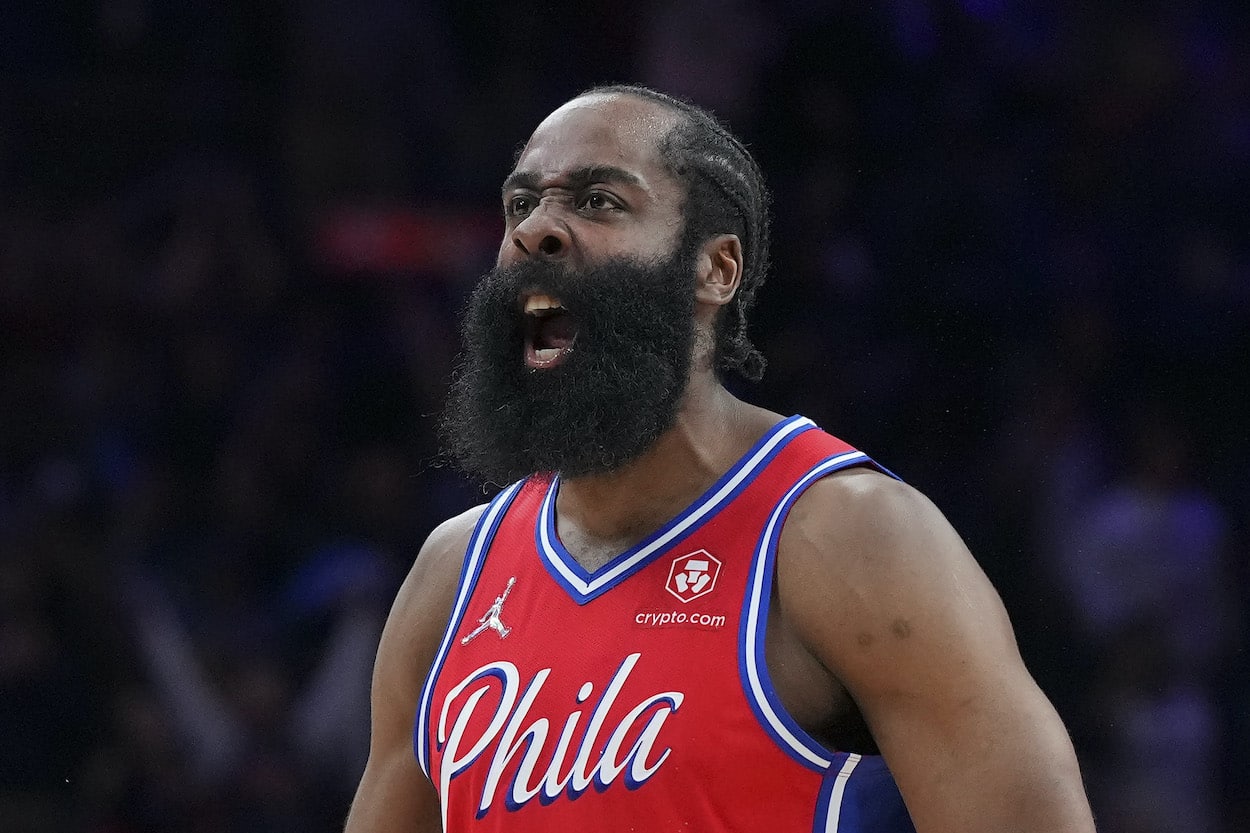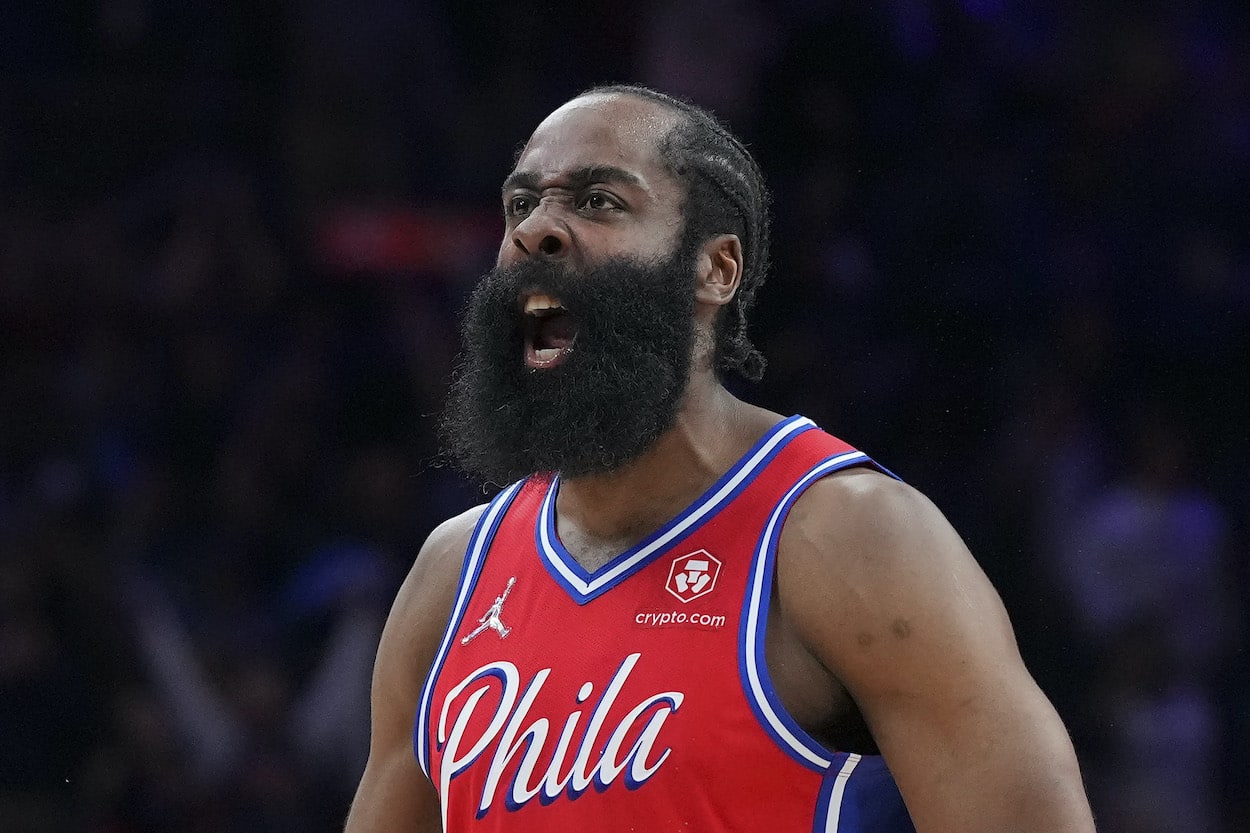 By declining his player option and signing for a re-worked $33 million, Harden will earn $14.3 million less than he could've next season. He didn't need to take that significant pay cut, but it was necessary to give the Sixers the ability to improve the roster this summer.
The 76ers were able to sign P.J. Tucker using the mid-level exception, and they also signed Danuel House using the bi-annual exception. Philadelphia wouldn't have had enough cap space to make either move if Harden signed his $47.4 million player option.
Harden just proved in an emphatic way how focused he is on bringing a championship to Philly. The Sixers' bench is already a much-improved unit because of Harden's selflessness, and if they do go on to win a title in 2023, Harden deserves a ton of credit for the sacrifice he made.
Like Sportscasting on Facebook. Follow us on Twitter @sportscasting19.