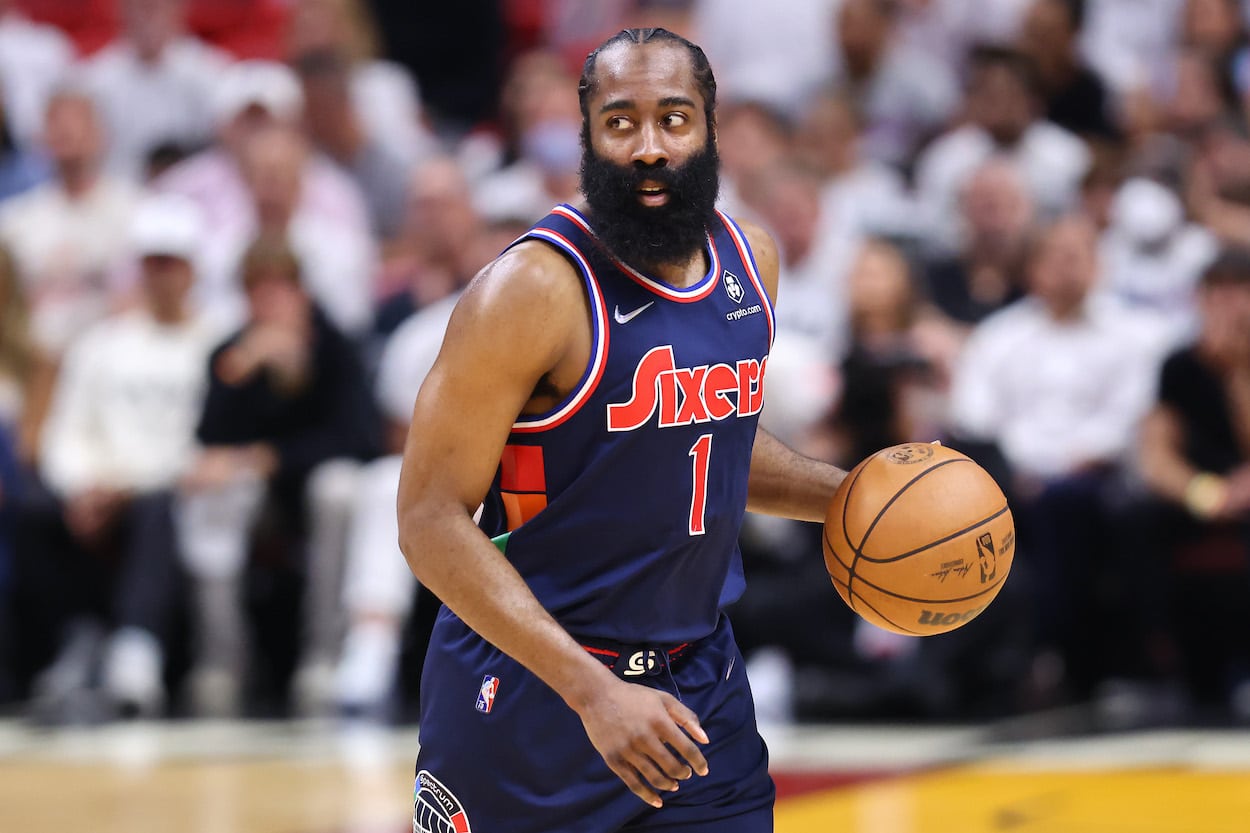 James Harden Dishes Out His Greatest Assist as a Sixer by Surprisingly Turning Down $47.3 Million
James Harden proves his commitment to the 76ers by turning down his $47.3 million player option.
James Harden was one signature away from locking in $47.3 million for next season and becoming the second-highest-paid player in the NBA. If he wanted to sign his player option before Wednesday's deadline, there was nothing the Philadelphia 76ers could've done about it. That's why they call it a player option, after all.
But, in a somewhat surprising move, Harden declined the option to become a free agent.
That doesn't mean he'll be leaving Philly, though. According to reports, Harden plans on negotiating a multi-year deal with the Sixers that will give the team more "roster-building flexibility" in free agency. In doing so, the veteran guard proved he cares more about bringing a championship to Philadelphia than he does about stacking up the most money he possibly can.
James Harden declines $47.3 million player option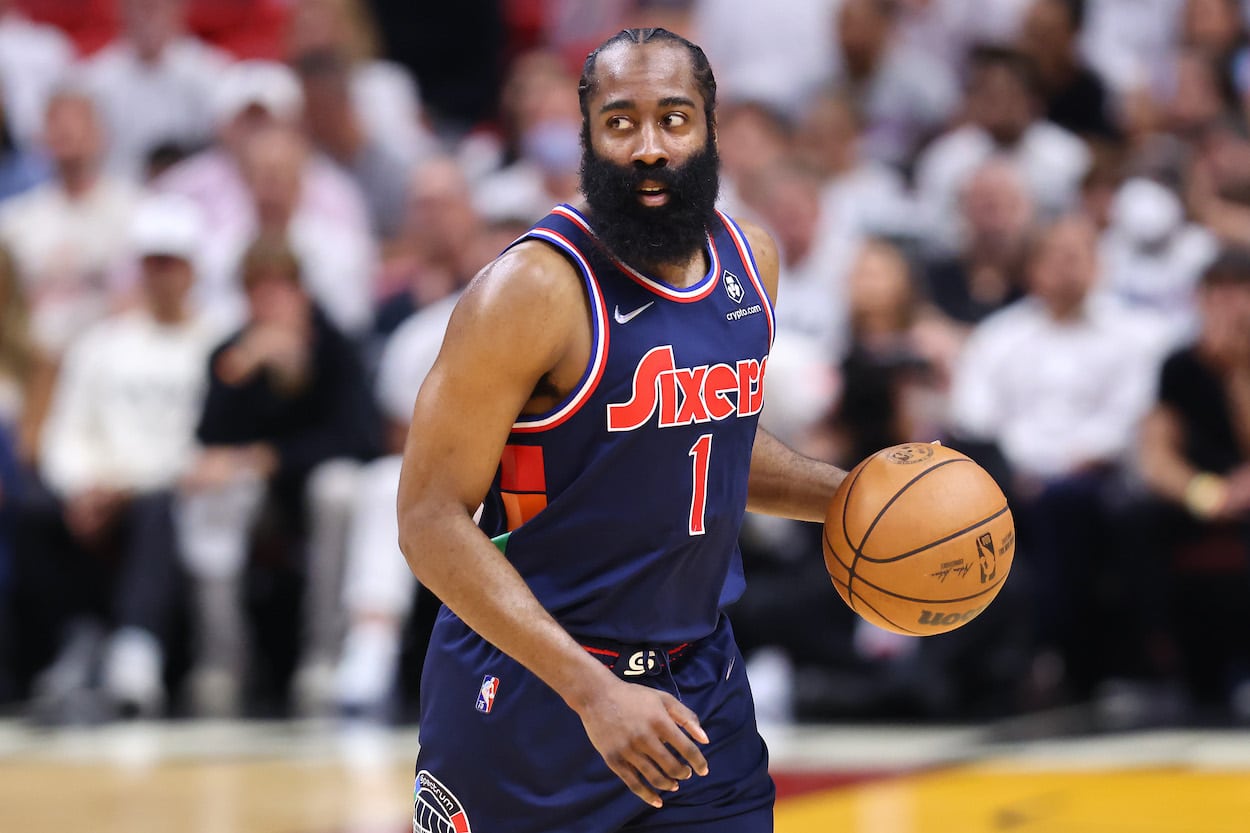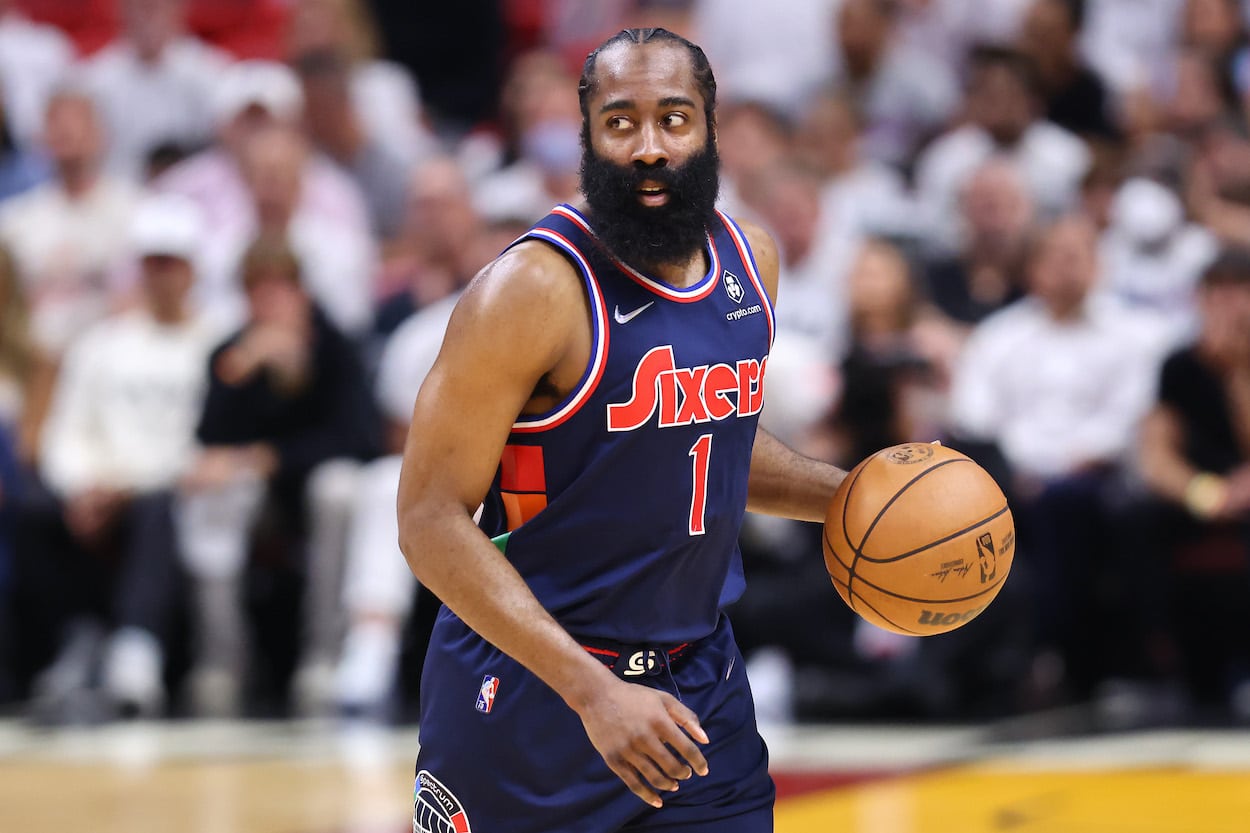 Harden used every second of his 5 p.m. deadline on Wednesday to make the most important decision of the offseason for the 76ers. Just as the buzzer sounded, Adrian Wojnarowski of ESPN reported that Harden declined his $47.3 million player option and will become a free agent.
According to Woj, Harden has no interest in shopping around for another team this summer. He's reportedly had conversations with the Sixers this offseason about how to improve the roster and bring a championship to Philly next year. Opting into his lucrative player option would've handcuffed the team in terms of their ability to add valuable bench pieces in free agency.
By opting out, Harden dished out his greatest assist yet as a 76er.
Harden's unselfish move proves his commitment to bringing the Sixers a title
If Harden opted into his $47.3 million player option, he would've been eligible to sign a four-year, $233 million contract extension that would've paid him $61.7 million in 2026-27. That decision would've put the Sixers on the books for more than $151 million next season, which would've left them with barely any room until they reached the luxury-tax apron of approximately $155.6 million.
Teams that use the non-taxpayer mid-level exception, the bi-annual exception, or add a player via sign-and-trade aren't allowed to cross that apron during the league year.
Essentially, Harden opting in would've left the 76ers with just about $4 million left to spend in free agency, and the MLE would've been off the table considering it's projected to be set at $10.5 million.
If Harden takes a pay cut and agrees to a multi-year contract worth around $35 million per year, Philly will be able to use the MLE to sign P.J. Tucker to the $10 million-a-year deal he's searching for. In that case, the Sixers could also afford to use the $4.1 million bi-annual exception on another signing.
If you're completely lost with all of these confusing financial terms, you're not alone. Here's a simplified explanation: Harden opting out and signing a cheaper deal will allow the Sixers to be more aggressive in free agency in hopes of building a championship-caliber roster. That simply wouldn't have been possible if they owed him $47.3 million next season.
Harden's unselfish decision proves his sole focus is bringing a title to Philadelphia. Now, it's up to the Sixers' front office to take advantage of their new financial flexibility.
Like Sportscasting on Facebook. Follow us on Twitter @sportscasting19.