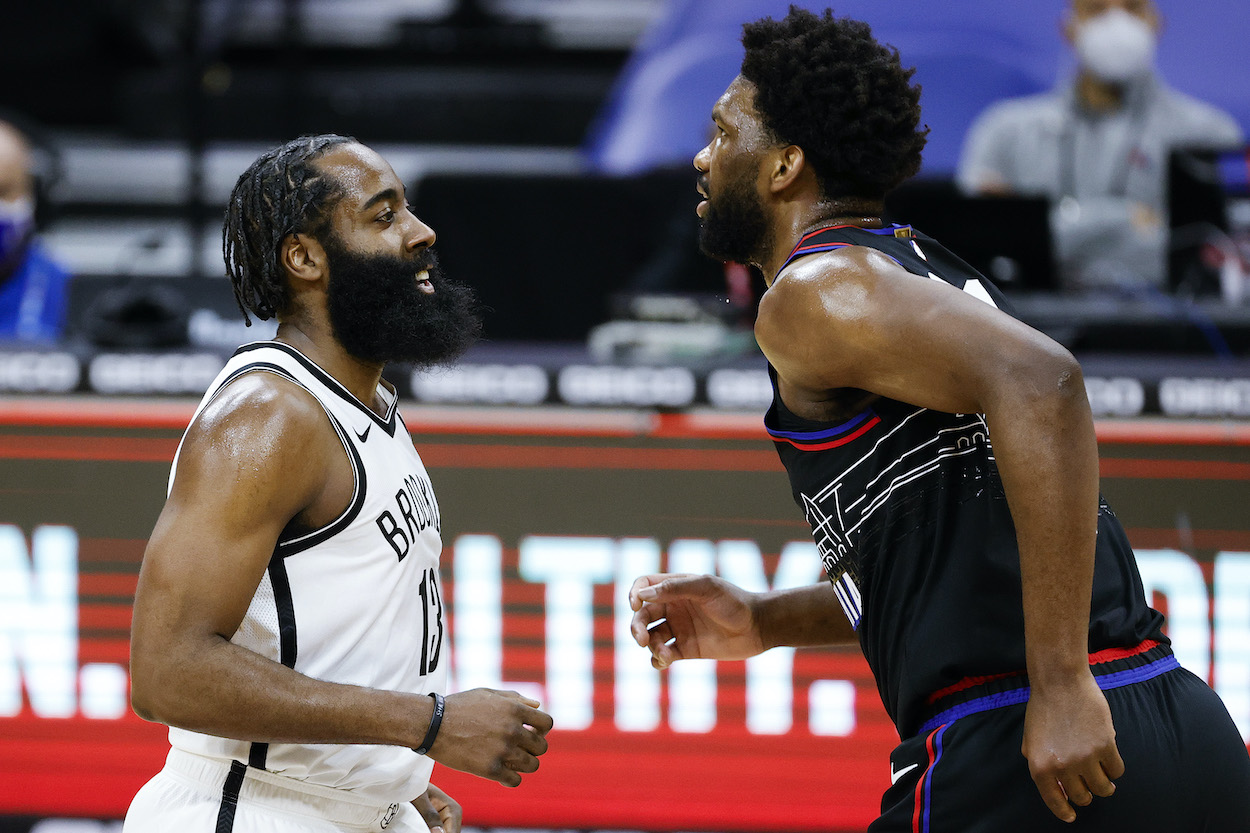 James Harden Contract: The 76ers Have Inherited a $223 Million Time Bomb That Will Detonate in 2 Years if They Don't Win a Title
The 76ers' bold decision to trade for James Harden proves they're prepared to make a $270 million gamble in two years.
After weeks of speculation, rumors, and dozens of conflicting reports, the Philadelphia 76ers finally got their man.
Just ahead of the 2022 NBA trade deadline on Thursday afternoon, the Sixers struck a deal with the Brooklyn Nets to bring James Harden to Philly in exchange for a hefty Ben Simmons package. The deal immediately makes Philadelphia a title contender for the remaining two years of Harden's contract, but the $223 million extension they'd have to dish out in 2023 is a ticking time bomb just waiting to explode.
76ers go all in with James Harden-Ben Simmons blockbuster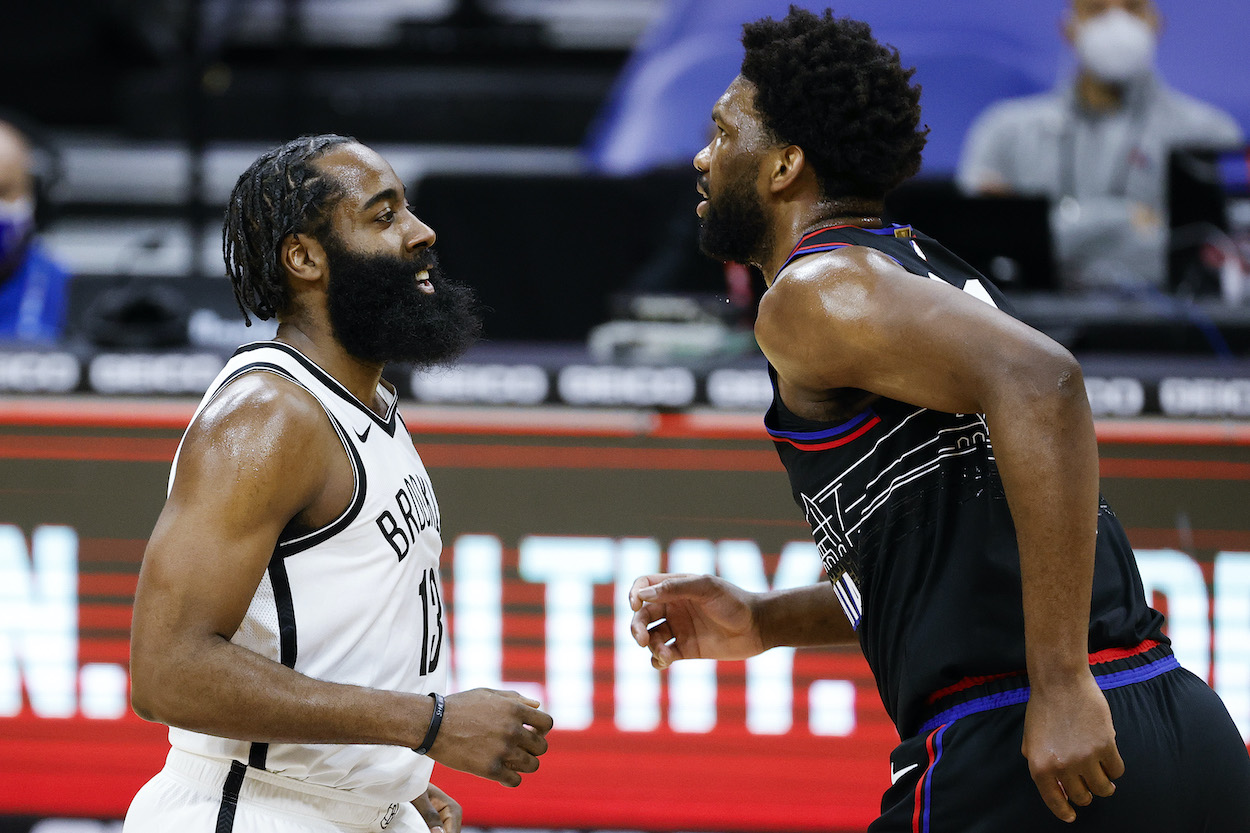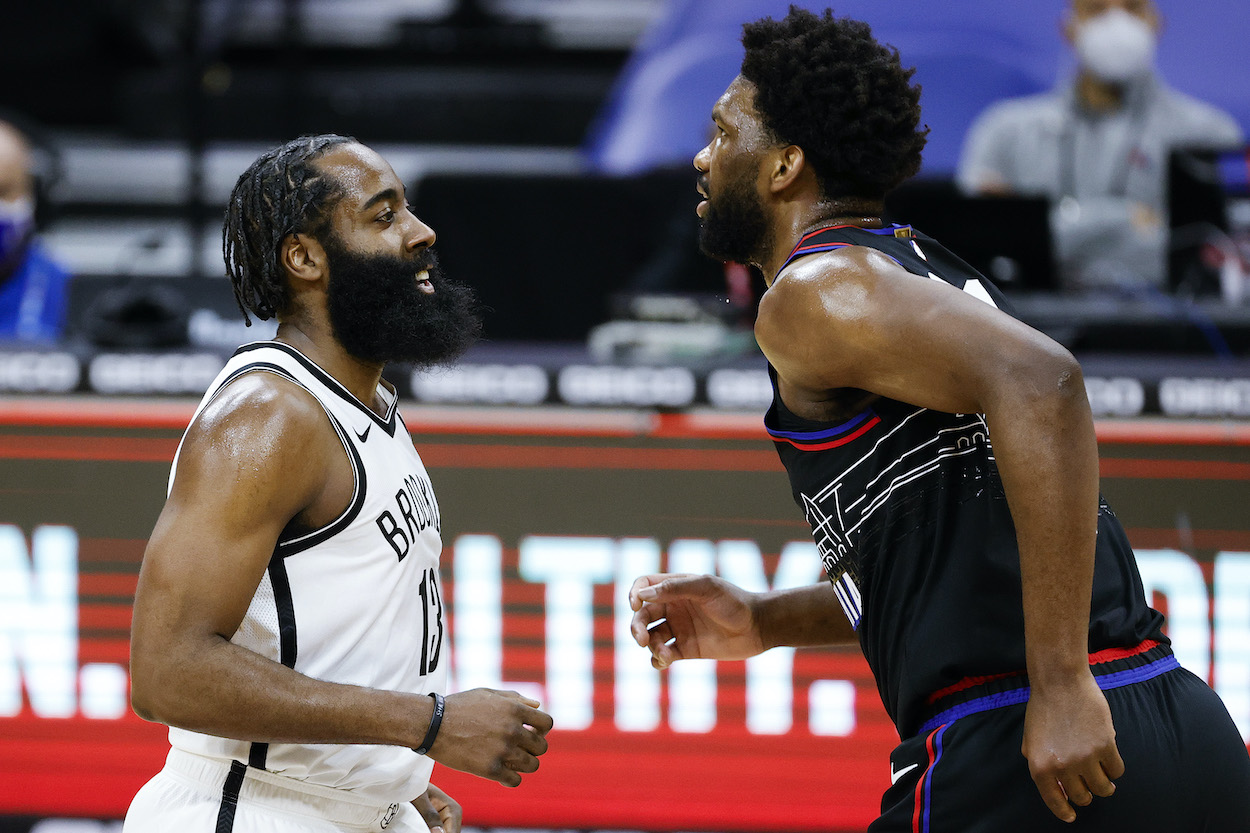 Sixers president of basketball operations Daryl Morey has been searching far and wide for a Simmons trade ever since the end of the 2020-21 season. The longtime executive has taken calls from every team that's wanted to talk, but whether he'd admit it or not, Harden was always the No. 1 target.
On Thursday afternoon, just a few hours before the NBA trade deadline clock struck zero, Morey somehow pulled it off.
The 76ers traded Simmons, Seth Curry, and Andre Drummond to the Nets in exchange for Harden and Paul Millsap. Brooklyn also receives Philadelphia's unprotected 2022 first-round pick and a top-8 protected 2027 first-rounder, according to ESPN.
After news of the trade broke, the conversation immediately shifted to Harden's current contract and what his future in Philly might look like. That question was quickly answered, though, as Shams Charania of The Athletic reported in a tweet that Harden will be opting into his $47.3 million player option for next season.
The Sixers will have Harden under contract for the remainder of this season and the entire 2022-23 campaign. But after that, things get a bit complicated.
Harden's arrival creates a $223 million time bomb
It's not a surprise Harden decided to opt into his player option so soon after landing with the 76ers. If he stayed with the Nets through the trade deadline, he likely would've waited until the offseason to sign with another team in free agency or work with Brooklyn on a sign-and-trade deal.
But now that he's on a team he wants to stay with for the long haul (until he abruptly changes his mind, of course), opting into his player option was a no-brainer. Let us explain.
By signing the option now, Harden locks up his $47.3 million salary next season. After that, he'll be eligible to sign a four-year, $233 million contract extension with the Sixers that would pay him a whopping $61.7 million in 2026-27, per Spotrac.
The problem for Philly? Harden will be 33 years old when the team decides to fork over $233 million to its newest All-Star, and he'll be 36 when that $61.7 million kicks in. Almost everyone not named LeBron James or Chris Paul slips out of their prime by their mid-30s, and Harden is an obvious candidate to do the same. We're already seeing signs of regression this season, as his 22.5 points per game average is his lowest since 2011-12, and his 3-point shooting percentage of 33.2% is the worst of his career.
Committing $233 million to a 33-year-old Harden next summer will all but guarantee he and Embiid will be the only two superstars on the roster until 2027.
The 76ers must win a title in the next two years
This all sounds pretty gloomy and depressing for all the Sixers fans out there, but it doesn't address the main objective of this trade. By adding Harden to the core of Embiid and Tobias Harris, the 76ers are now legitimate threats to win at least one title in the next two years.
And to be frank, they need to do just that.
Embiid is at the height of his powers right now, and even though Harden's efficiency has fallen off this season, he's still an unguardable force who can create for his teammates as well as anyone. With two of the best 10 players in the NBA on their roster (and both on team-friendly deals), the Sixers have no excuse not to win a championship in 2022 or 2023. Or both!
But Embiid's four-year, $196 million contract extension kicks in in 2023, which is the same year Harden will be eligible for his $233 million deal. Good luck building a championship-caliber roster with those two contracts eating up a majority of your cap space for four years.
The 76ers officially have a two-year title window on their hands, because after that, it might be too late.
Like Sportscasting on Facebook. Follow us on Twitter @sportscasting19.