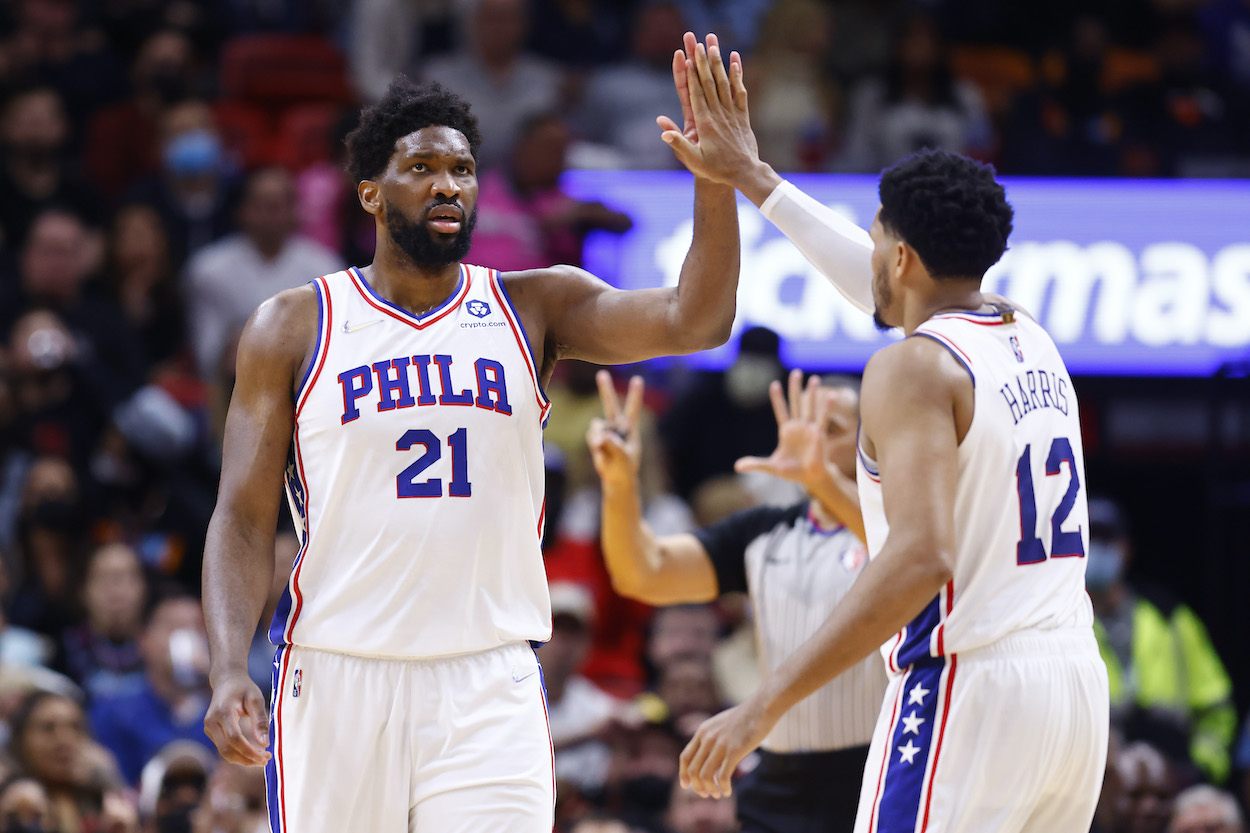 NBA Trade Deadline: 3 Moves the 76ers Need to Consider to Give Joel Embiid a Realistic Shot at a Title
The Philadelphia 76ers have three options to consider leading up to what could be a franchise-altering trade deadline.
The Philadelphia 76ers might be the most fascinating team to watch leading up to the NBA trade deadline on February 10. Do they finally get rid of Ben Simmons? Could Tobias Harris possibly be on the move? What other moves might they have in store to surround Joel Embiid with a championship-caliber roster?
There's no telling what Philadelphia has in store over the next few weeks, but here are three options the Sixers must consider if they want to become a legitimate contender in the Eastern Conference come playoff time.
1. Trade Ben Simmons for the best available package
The 76ers' No. 1 option shouldn't be a surprise to anyone.
Simmons clearly doesn't plan on suiting up for the team at any point this season, so Philadelphia would be wise to get rid of him by the NBA trade deadline and add whatever assets they can in a deal. As of now, the Sixers' wish of a top-30 player in return for Simmons hasn't been granted, but that could always change closer to February 10 when teams get more desperate to make a move.
It's possible the 76ers could flip Simmons for a package centered around Domantas Sabonis, Tyrese Haliburton, or CJ McCollum, and they should jump at the first opportunity if one of those players becomes available. Considering Embiid is playing at an MVP level this year, the Sixers owe it to him to surround him with a championship-caliber roster while he's still in his prime.
Trading Simmons would be the easiest way to do just that.
2. Find a way to get rid of Tobias Harris' contract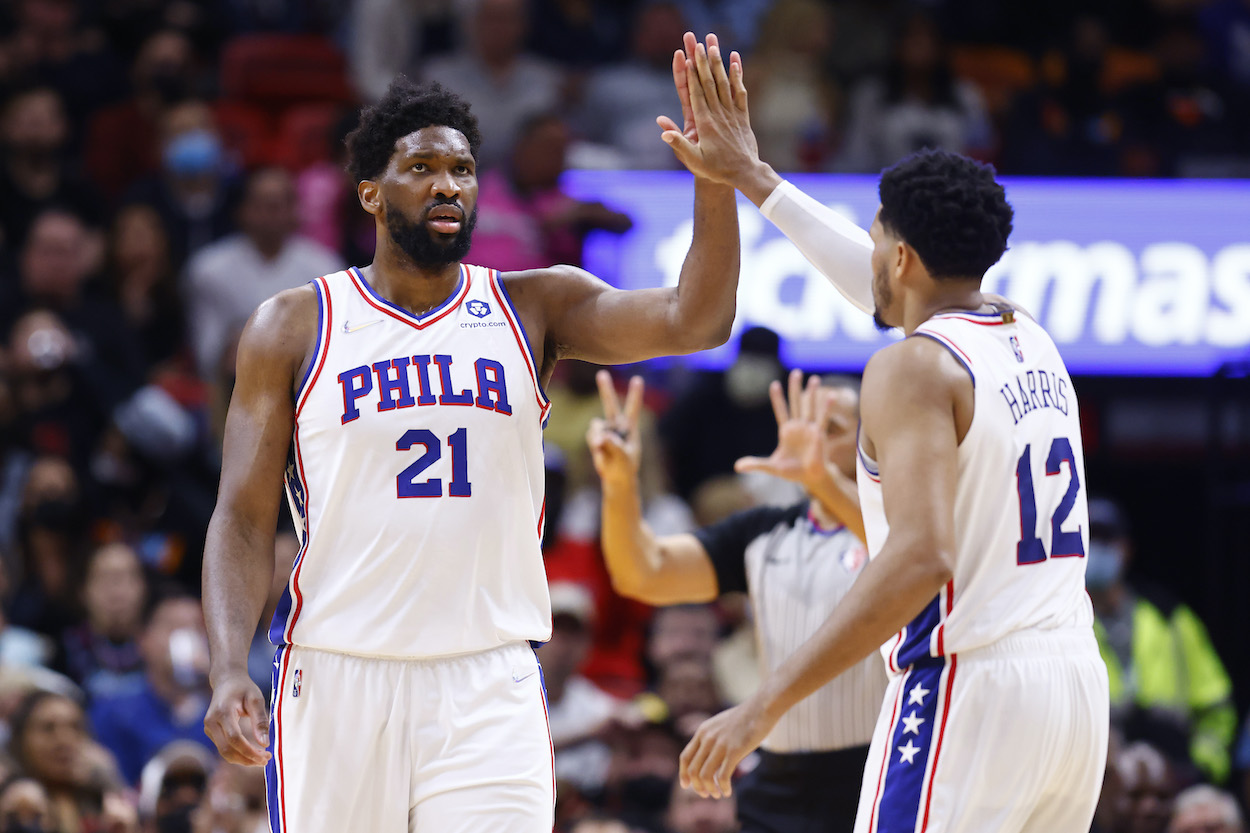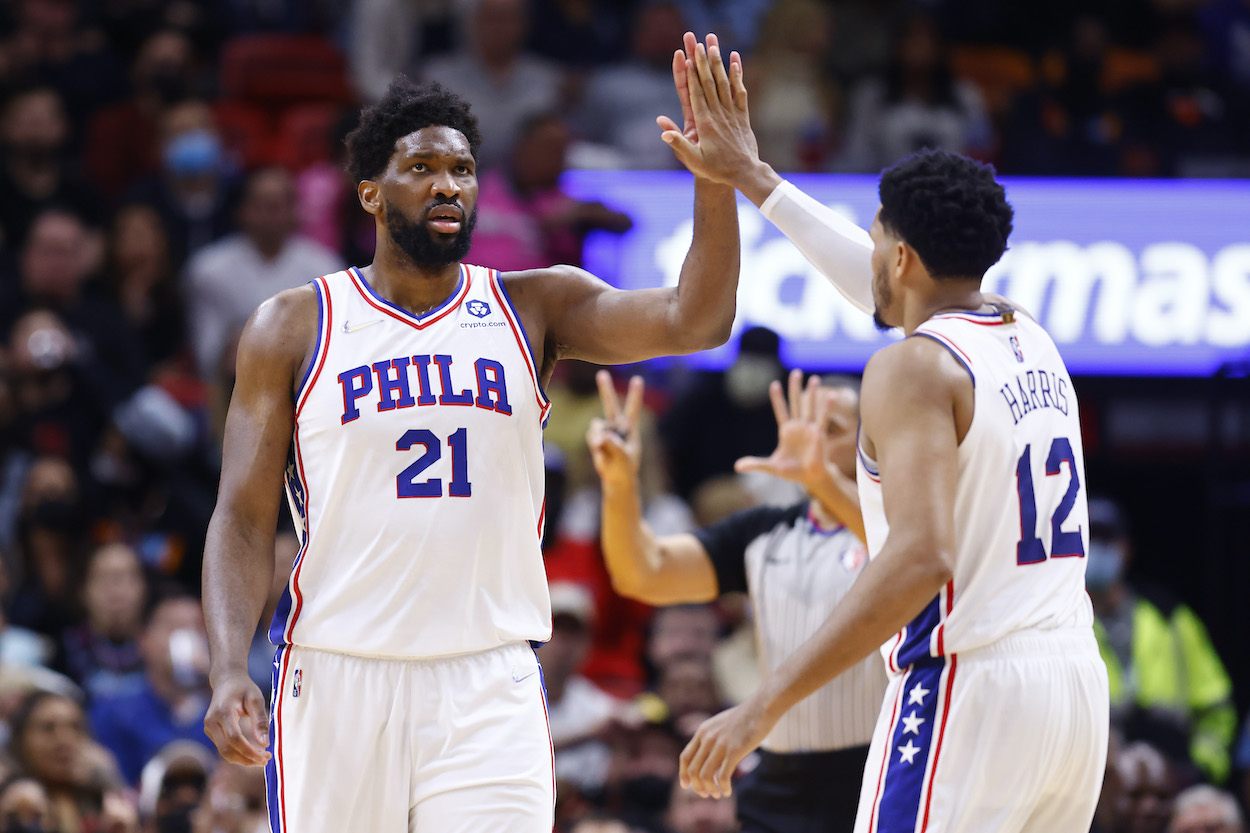 Simmons is inarguably the biggest issue facing Philadelphia's roster this year, but Tobias Harris isn't far behind. The veteran forward is having his worst shooting season as a 76er, and he's become one of the most grossly overpaid players in the entire NBA.
Harris is set to make just shy of $36 million this year. He's due nearly $80 million over the next two seasons, and he might not even be worth half of that. If the 76ers can find some way to trade Harris by the NBA trade deadline, that would mark a major win for president of basketball operations Daryl Morey.
The Sixers have reportedly had conversations with other teams about a trade package involving both Simmons and Harris, but they haven't gotten any bites yet.
If the 76ers can somehow check off both No. 1 and No. 2 on our trade deadline wish list, Philly fans would be thrilled.
3. Do absolutely nothing… yes, really
Philadelphia fans won't like the sound of option No. 3, but it unfortunately might be the most realistic solution. There hasn't been much movement on a possible Simmons deal, and trading Harris is clearly a longshot because of his ridiculous contract.
Morey won't be in a rush to trade either player if the return doesn't put the 76ers over the hump as championship contenders, so it's very possible he rides out the rest of the season with the same roster we've seen all year.
Will doing absolutely nothing at the trade deadline make the Sixers championship contenders this season? Probably not. But it will give them more time and more options to possibly trade Simmons and/or Harris in the offseason. Wasting another year of Embiid's prime doesn't seem very wise, but it could set the 76ers up to contend in the Eastern Conference for years to come.
Like Sportscasting on Facebook. Follow us on Twitter @sportscasting19.