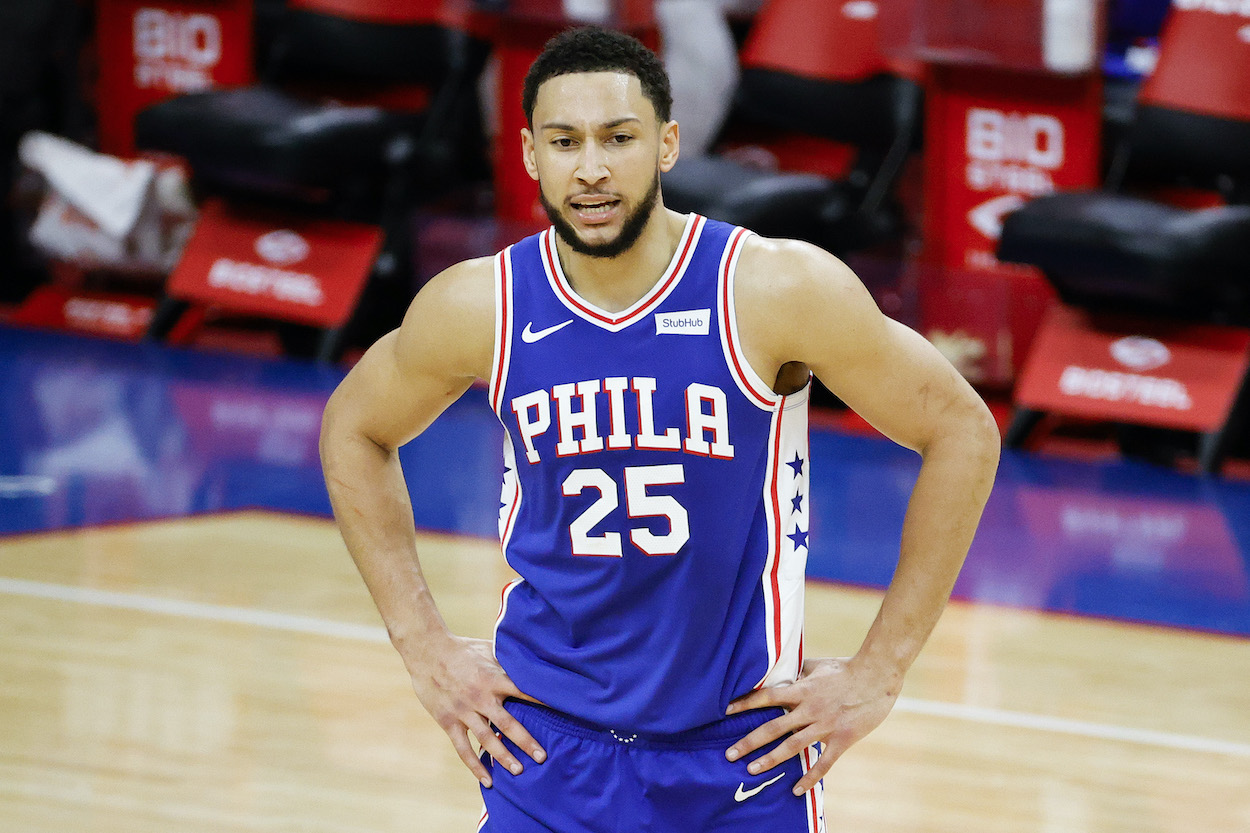 Daryl Morey Preaches Patience in His Latest Comments on the Ben Simmons Trade Drama: 'We Have to Make Sure We Get This Right'
Not even 76ers president of basketball operations Daryl Morey is confident about a Ben Simmons deal getting done before the NBA trade deadline.
Over the last few weeks, we've heard a myriad of rumors and reports regarding the Philadelphia 76ers and their quest to deal Ben Simmons before the NBA trade deadline. But we haven't heard anything from the man in charge of making that happen.
Until now.
Daryl Morey, the Sixers' president of basketball operations, is under tremendous pressure to improve the team via a Simmons trade, but based on his recent comments, that might not be happening by February 10.
Daryl Morey has adjusted his asking price for Ben Simmons
Ever since Simmons initially demanded a trade last year, Morey has been consistent in his view that he would need a top-30 player in return. That deal evidently hasn't come across his desk yet, so Simmons remains a member of the 76ers (from afar) with the NBA trade deadline just three weeks away.
But Morey is starting to ease up on his asking price in light of Joel Embiid's stellar play over the last few weeks. He made an appearance on 97.5 The Fanatic's Mike Missanelli Show this week and explained his thinking.
"Because Joel's playing amazing and has lifted us into probably five percent-plus title odds just on his play, now we might be able to do it with a top-40 player who's a great fit," Morey said. "Or we can do it where we do a trade, it helps the team, it's a better fit, and maybe our future opportunities are still open because we get some draft picks as part of it. So it ups our odds enough this year, and we maybe have a draft pick or a young player who could help us into the future who might develop.
"We might be able to say, 'OK, we got a really solid player who's maybe not in the top 30, but he's a little bit below that, plus a solid young player who over Joel's prime, which we're sitting in, might develop into that.' So it opens up more possibilities of deals."
Could Morey's change of heart finally lead to a deal before February 10? Not so fast, he says.
Morey says it's "less likely than likely" that Simmons is traded before the NBA trade deadline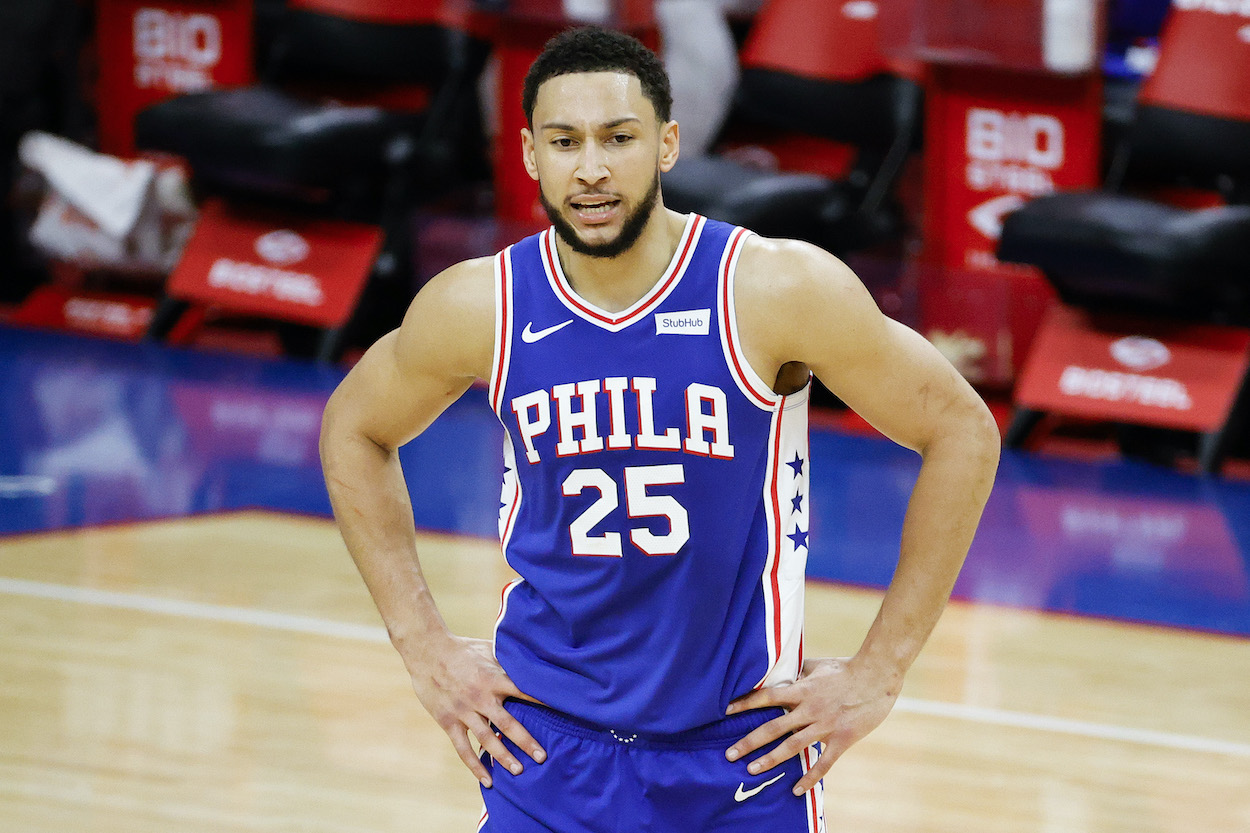 Morey's comments about altering his asking price because of Embiid's recent form seem to hint at an impending deal before the trade deadline, but it's not that simple. Based on the current offers he's receiving, Morey said it's "less likely than likely" that Simmons will be dealt by February 10.
"I think it's the initial reaction that that means that we should just get the best thing possible in February," he explained. "I think that leads you to a bad place. It's precisely because Joel is playing so amazing that this deal has to be the one that addresses our needs."
Morey wants to improve the team just as much as the fans do, but he thinks rushing to trade Simmons for spare parts isn't the right way to do that.
"It really is important that the player we add to Joel, if we really want to take our odds from wherever they're at right now to something materially higher, it has to come back in an impact player," he said.
"If you trade one of these great players for multiple, it does not move your championship odds enough to make a difference. It might take us from where we're at now to a little bit better, but it's very slightly better. And for Joel, we have to make sure we get this right and that we move ourselves into a higher tier of ability to win a championship."
One goal in mind
It's unlikely that Morey will accept the best possible offer for Simmons before the NBA trade deadline just to end the drama once and for all. The longtime executive has just one goal in mind regarding a potential trade, and he's willing to keep Simmons around all season if that goal isn't met.
"We are looking for a deal that makes us a championship contender and the top two or three in the league of winning the title," Morey said. "Those are the teams that win."
Like Sportscasting on Facebook. Follow us on Twitter @sportscasting19.