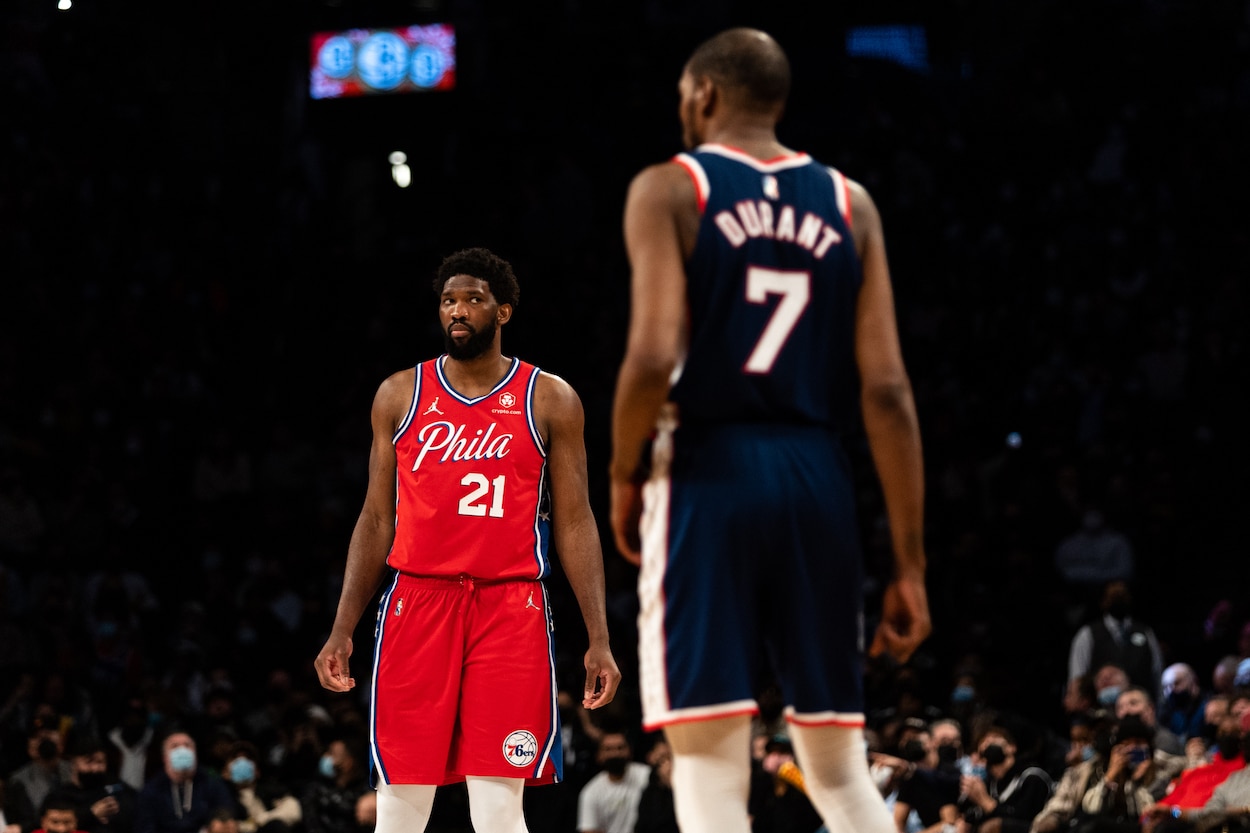 Kevin Durant Trade News: Joel Embiid Wants the 76ers to 'Exhaust Every Option'
Joel Embiid wants the 76ers to make a push for Kevin Durant.
In the most shocking move of the NBA offseason thus far, Kevin Durant formally requested a trade from the Brooklyn Nets just two days after Kyrie Irving signed his $37 million player option to remain with the team. Now, the scramble is on for a contender to trade for one of the greatest talents the NBA has ever seen.
The Philadelphia 76ers will surely be involved in the Durant sweepstakes, and if they listen to Joel Embiid's reported plea, they'll do everything in their power to land the superstar.
Joel Embiid makes passionate plea to the 76ers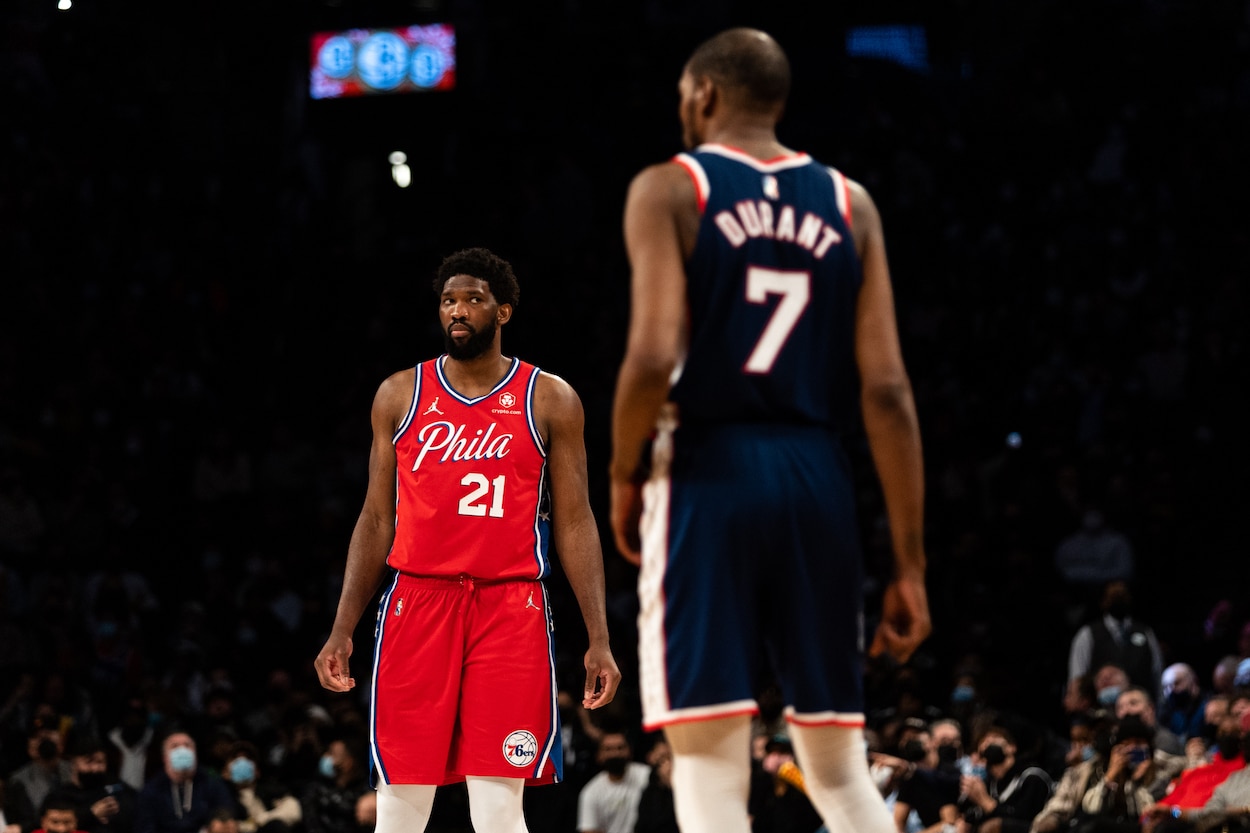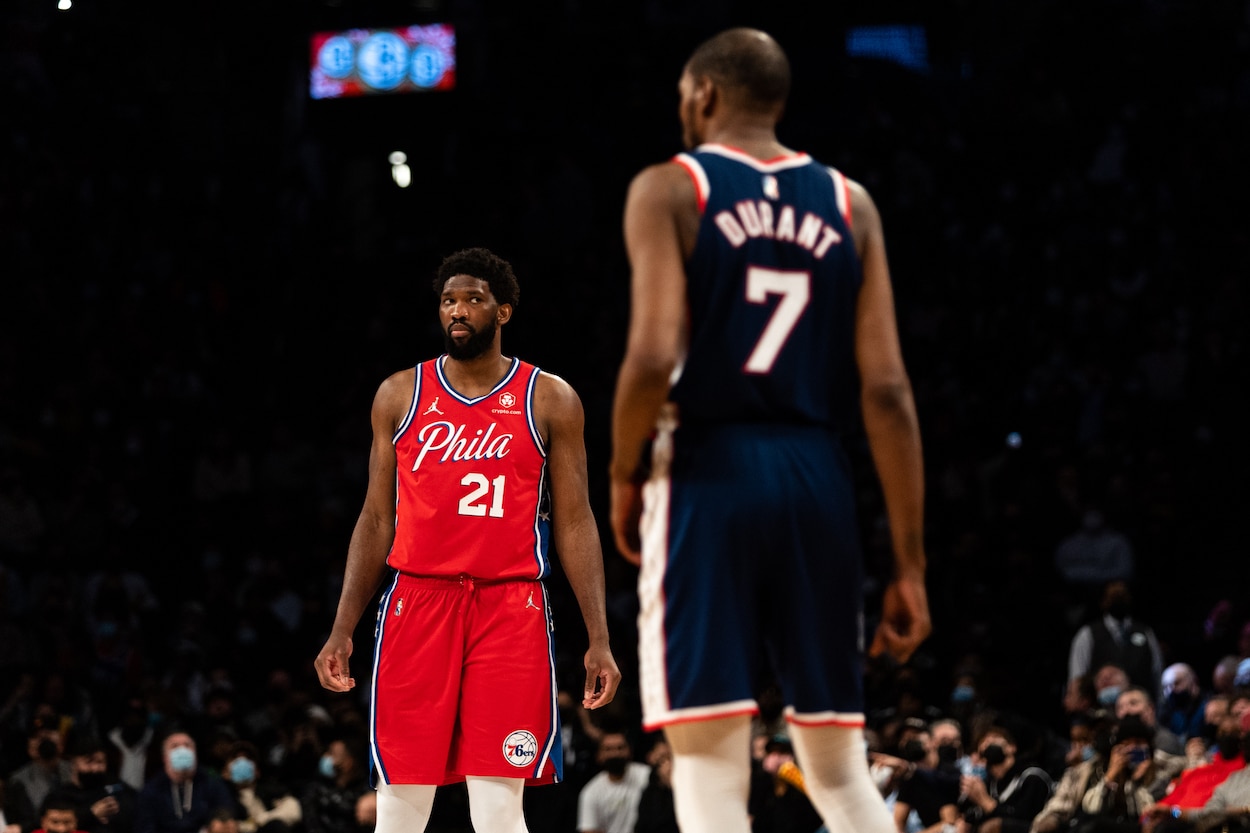 Embiid wants to bring a championship to Philadelphia by any means necessary, but he may need another All-Star teammate to make that possible. So, when Durant became available after his trade request, Embiid wasted no time making his wishes clear.
According to a tweet from Jason Dumas of Bleacher Report last Thursday, the MVP runner-up wants the 76ers to do everything possible to land Durant via trade.
"Joel Embiid has made it clear to management that he wants them to exhaust every option in trying to acquire Durant," Dumas wrote.
The idea of Embiid and Durant teaming up is an alluring one, but do the Sixers have the ability to put together a trade package enticing enough to pry KD away from the Nets?
What a Kevin Durant-Sixers trade might look like
Philadelphia would be the perfect place for Durant to once again hit the reset button on his career, and the Sixers do have the assets to make it happen. In a potential KD deal, Philly would need to throw in Tobias Harris and his $37.6 million salary for next season. The rest of the trade package would be comprised of young players and multiple draft picks.
Here's what a possible deal might look like:
Nets receive: Tobias Harris, Tyrese Maxey, Matisse Thybulle, three first-round picks (2024, 2026, 2028)
Sixers receive: Kevin Durant
On the Nets side, they'd add a proven veteran, a budding superstar, and a defensive specialist while building toward the future with three future first-rounders. As for the Sixers, they'd immediately become one of the top favorites to win a title in 2023.
Expect the Sixers to be aggressive in what should be a fascinating bidding war for the future Hall of Famer.
Like Sportscasting on Facebook. Follow us on Twitter @sportscasting19.