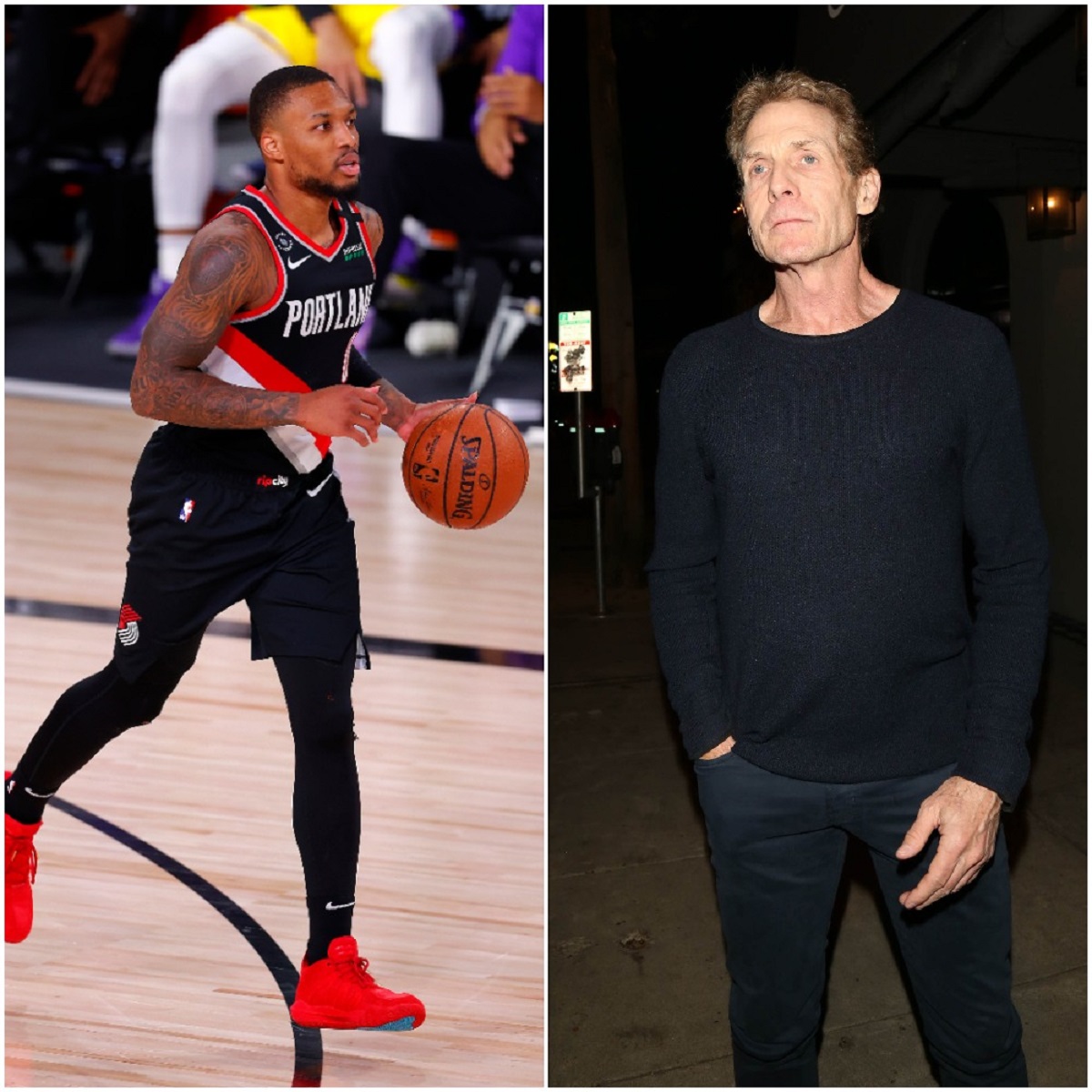 Skip Bayless Continues to Look Foolish in His Feud With Damian Lillard
'Undisputed' co-host Skip Bayless is engaged in a feud with Portland Trail Blazers star Damian Lillard and is actively rooting against him.
Skip Bayless has certainly made plenty of enemies over the years, first as a beat writer in Los Angeles, Dallas, and Chicago, then as an author, and now as a sports talk show host. He's long been controversial but controversy brings ratings, which is why FOX lured him away from ESPN four years ago. Alongside Shannon Sharpe on Undisputed, Bayless continues to go against the norm and he won't be stopping anytime soon. But his latest beef has been downright absurd as he's actively rooting against Portland Trail Blazers superstar Damian Lillard in his series against LeBron James and the LA Lakers.
What are Skip Bayless and Damian Lillard feuding about?
The beef between Skip Bayless and Damian Lillard seemed to begin back in May when Lillard made comments about not wanting to go to the Orlando bubble if the Blazers weren't given a real chance to make the postseason. In the beginning, the NBA was discussing bringing in all 30 teams to help finish the regular season so that the television deals for the year could be completed. Lillard wasn't willing to go to the bubble to play in meaningless games, which is certainly understandable. Bayless naturally jumped on that but things have escalated in recent weeks.
Damian Lillard obviously did go to Orlando and won bubble MVP as he averaged 37.5 points in the eight seeding games for the Blazers, including a career-high 61 against the Mavericks and a 51-point effort against the 76ers. The Blazers, who came to the bubble in ninth place in the West, caught the No. 8 Grizzlies and then defeated them in a play-in game with Lillard scoring 31 in the victory.
Everybody went crazy for Lillard during this time, well, everyone except Skip Bayless, who, as per usual, went against the norm just to get a reaction. He continues to say that there is nothing special about Dame and that he isn't a true superstar, which is ridiculous, and slighted him in a tweet when discussing clutch performers.
Damian Lillard didn't take the slight lightly
Damian Lillard certainly isn't one to back down from anyone. He caught wind of Skip Bayless' comments, not just the tweets but also criticism on Undisputed in which Bayless said that Lillard was not deserving of superstar status, and fired back. He called Bayless "a joke" and accused him of acting differently in a private conversation.
Things have apparently gotten so personal that Skip Bayless actually seems to be actively rooting against Damian Lillard and the Blazers in the playoffs.
Skip Bayless seems to be actively rooting for the Lakers to beat the Blazers and seemingly accused Dame of faking an injury in Game 4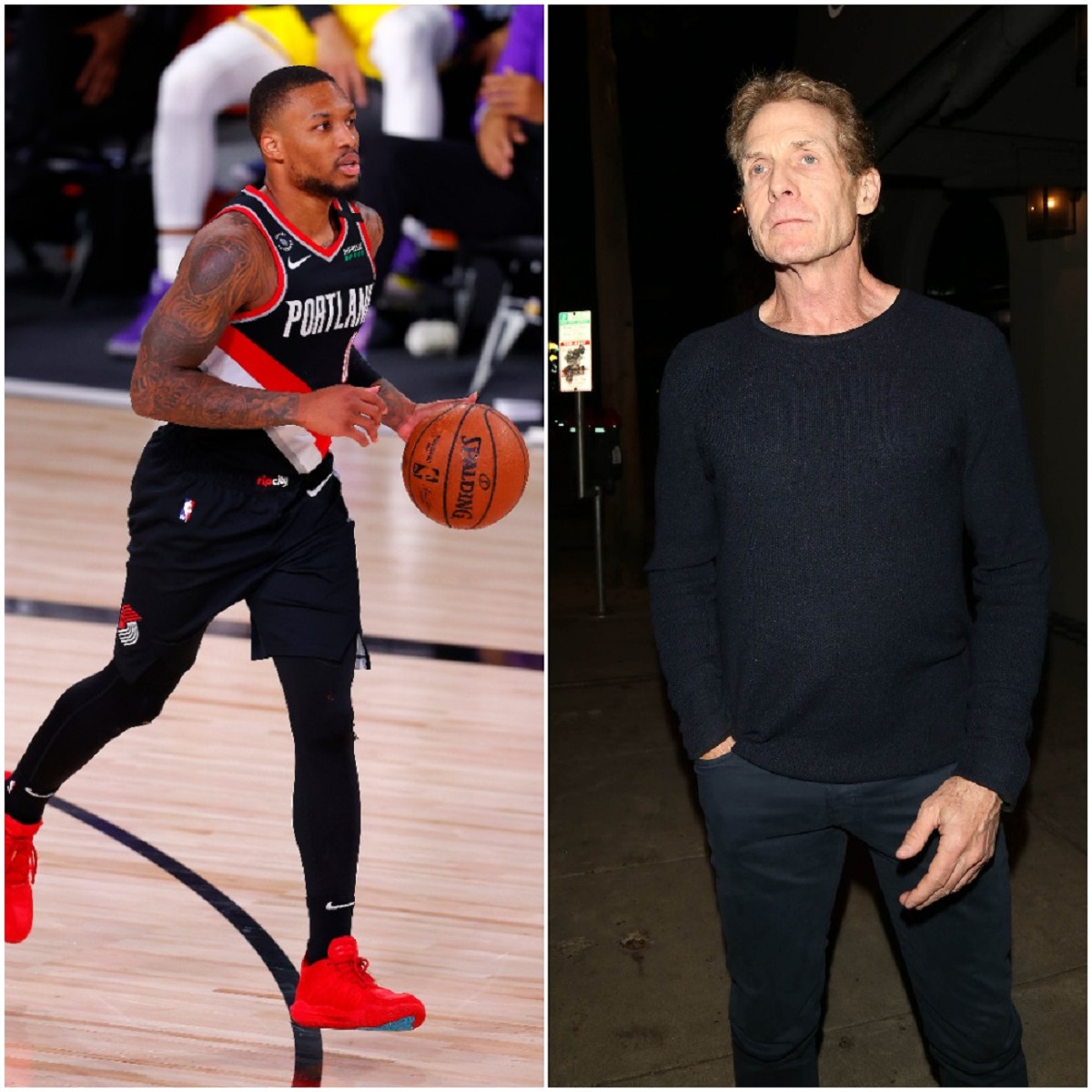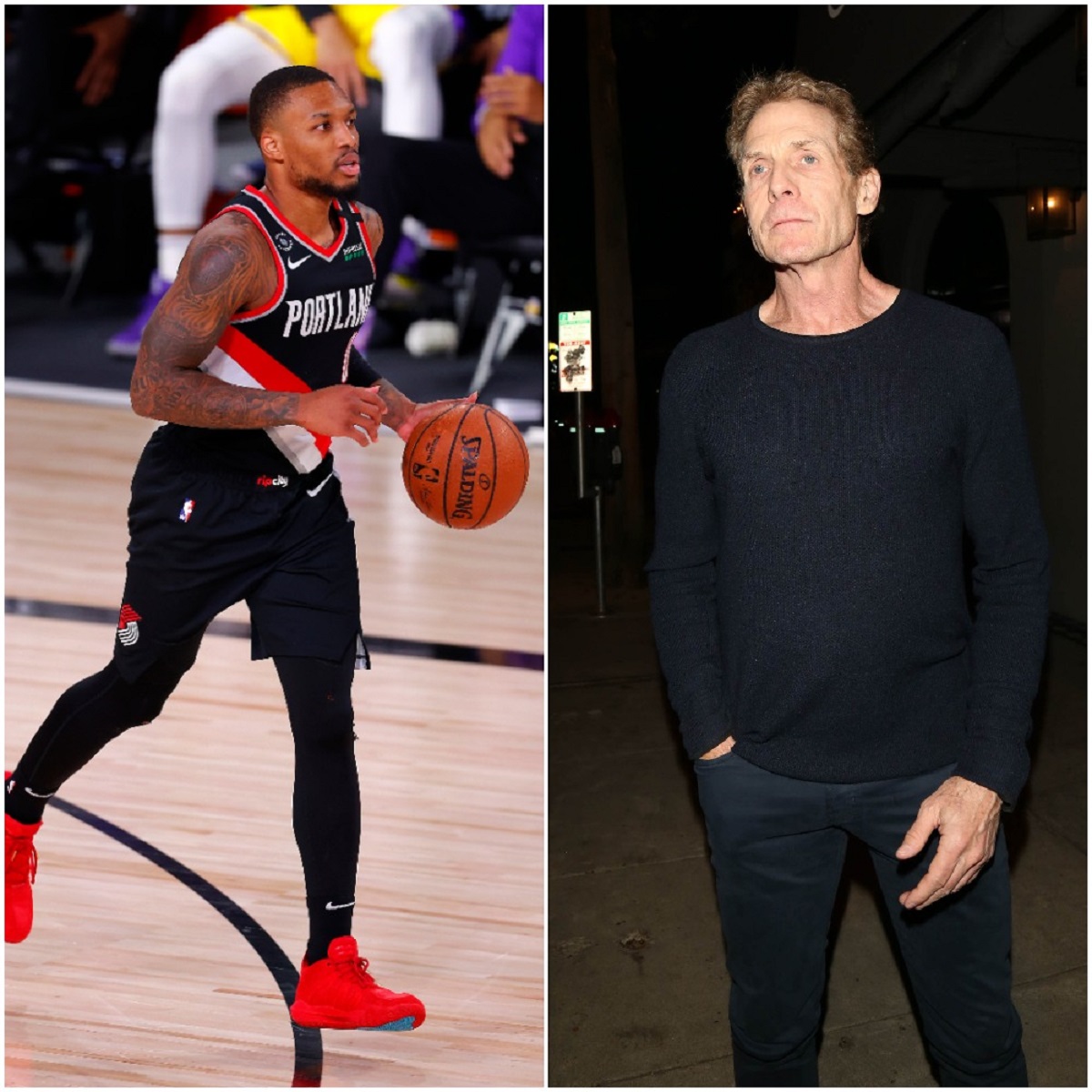 As a national sports talk show host, it's really not Skip Bayless' job to root for any team in any sport. Can he have opinions? Of course. And he certainly has no problem doing that. But he's making himself look insanely foolish as it seems he's actively rooting against Damian Lillard and the Blazers in their first-round playoff series against the Lakers, which is really saying something given his disdain for LeBron James.
When Kendrick Perkins is calling you out, that's probably not a good thing. Things didn't look much better in Monday night's Game 4 when it seemed that Skip Bayless was essentially saying that Damian Lillard faked an injury so he could leave the game since the Blazers were getting blown out.
Perhaps we're wrong there but that's just what it seems like. By the way, Damian Lillard had to have an MRI on his knee, the results of which were inconclusive, according to NBC Sports. Either way, Skip Bayless looks insanely unprofessional in rooting against a player that simply had the guts to fire back at him. For as much criticism as he dishes out, he gets a little bent out of shape when a player fires back at him? But, in all honesty, he likely doesn't care one bit as long as people keep tuning in to see what he says next, which is exactly what he's been doing for years.