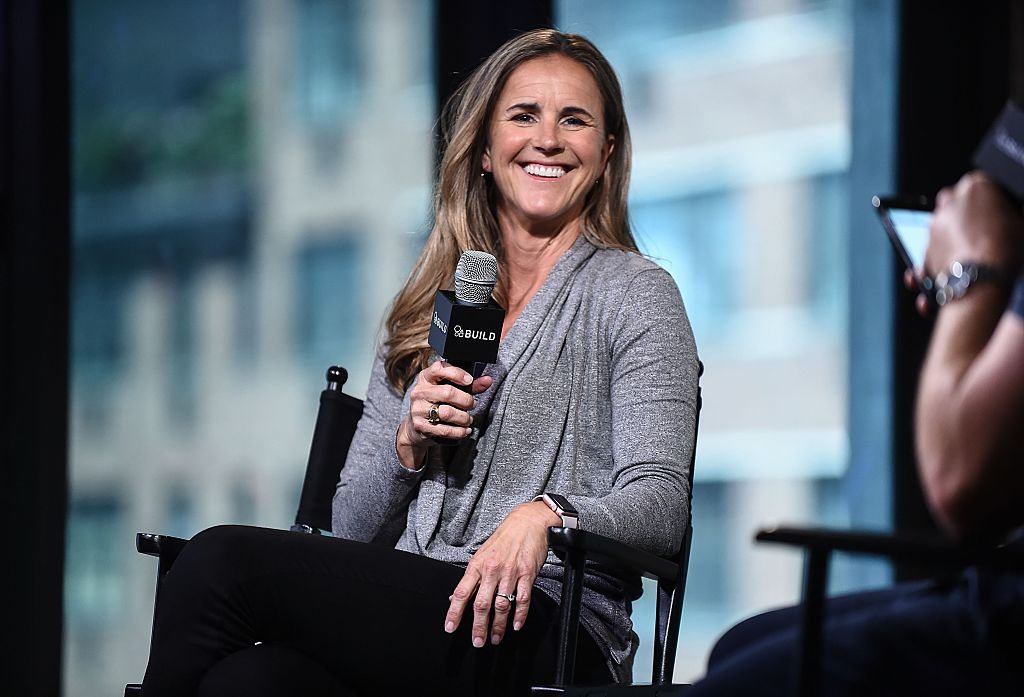 Soccer Star Brandi Chastain Has 20 Percent of Her Net Worth Tied up in 1 Souvenir
Brandi Chastain was responsible for one of the most memorable moments in U.S. women's sports history.
Tennis star Chris Evert and golfer Nancy Lopez are two examples of champion athletes who took women's sports to new levels with American fans and the media. As distinguished as their careers were, though, neither raised public awareness of women's sports to the degree that Brandi Chastain did with one clutch kick followed by a memorable celebration.
Playing before 90,000 fans at the Rose Bowl, Chastain confirmed that women could play soccer at a level comparable to the world's top men and celebrate just like them.
The USWNT gave soccer fans a lasting memory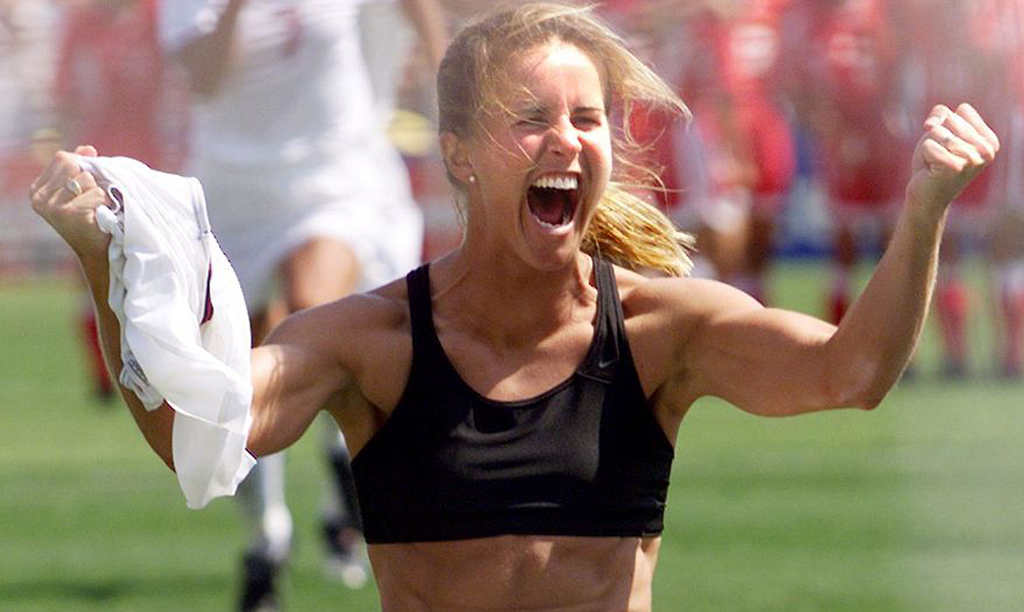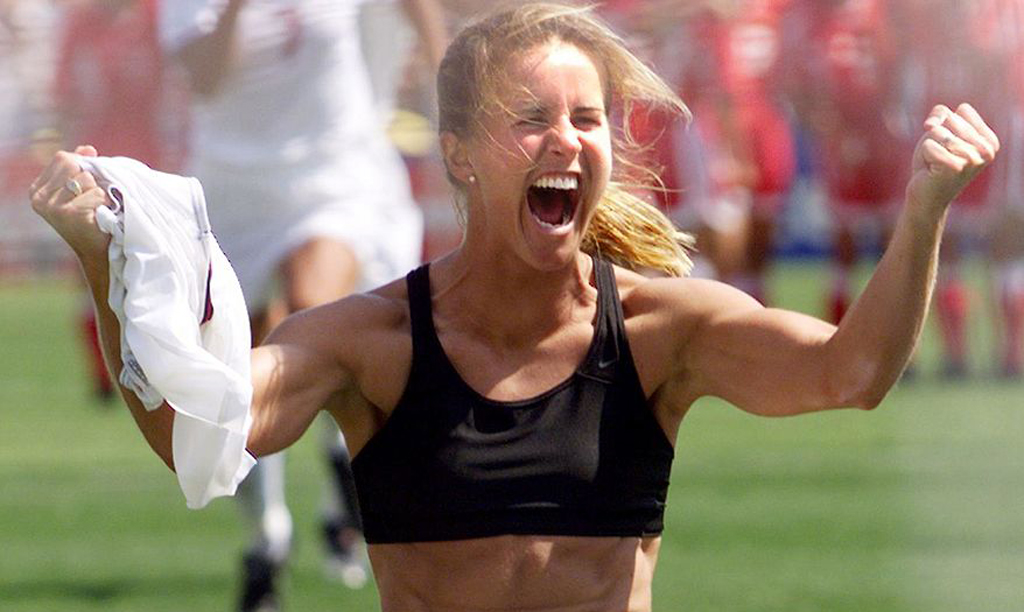 The United States hosted the 1999 Women's World Cup, and the home team gave fans plenty to cheer. The U.S. Women's National Team sailed threw three group games by a combined 13-1 margin and then eliminated Germany in the quarterfinals and Brazil in the semifinals.
That set up the dramatic victory in the final over China in a penalty-kick shootout after 120 minutes of scoreless action on the field in Pasadena, California. The United States won the shootout, 5-4, after Liu Ying of China missed her attempt before Brandi Chastain converted to conclude the game and the tournament.
In an iconic show of exuberance, Chastain tore off her jersey, dropped to her knees, and looked skyward, cutting loose with a joyous scream. The photo of Chastain, arms pumped and torso covered by her sports bra, made the cover of seemingly every American sports section the following day.
Her heroic kick delivered a message to a generation of young girls that they could grow up to be international sports stars like Chastain or Mia Hamm. The celebration demonstrated that female athletes would not be confined by what the public previously presumed was the norm. Interestingly, though, FIFA passed a rule shortly afterward penalizing men or women from celebrating goals by ripping off their jerseys.
Brandi Chastain had a great career
Brandi Chastain played on the U.S. Women's National Team from 1988-2004, a span during which the squad won two World Cups and two Olympic gold medals. Taking the field primarily as a defender and midfielder, Chastain scored 30 goals in 192 appearances.
In between it all, however, she had two major ACL injuries and, at one point, was dropped from the roster before the team placed third in the 1995 World Cup.
Now 51, Chastain's career after retiring as a player has included coaching youth programs and the boys team at Bellarmine College Prep in San Jose, California.
Brandi Chastain has a modest net worth
Brandi Chastain's contribution to soccer in this country will be remembered for decades. She was named to the USWNT All-Time Best 11 in 2013 and inducted into the National Soccer Hall of Fame in 2017.
It seems unfair that a 16-year career with the world's best women's soccer team and one that included four major world championships wouldn't be more rewarding, but one recent estimate places Chastain's net worth at about $2.5 million.
Interestingly, a chunk of that may be tied to one souvenir from her career. Chastain says she was offered half a million dollars for the sports bra associated with her World Cup-clinching goal against China, but she turned down the offer. Instead, it sits framed in her home as a reminder of a great moment that elevated women's sports in the U.S. and around the world.