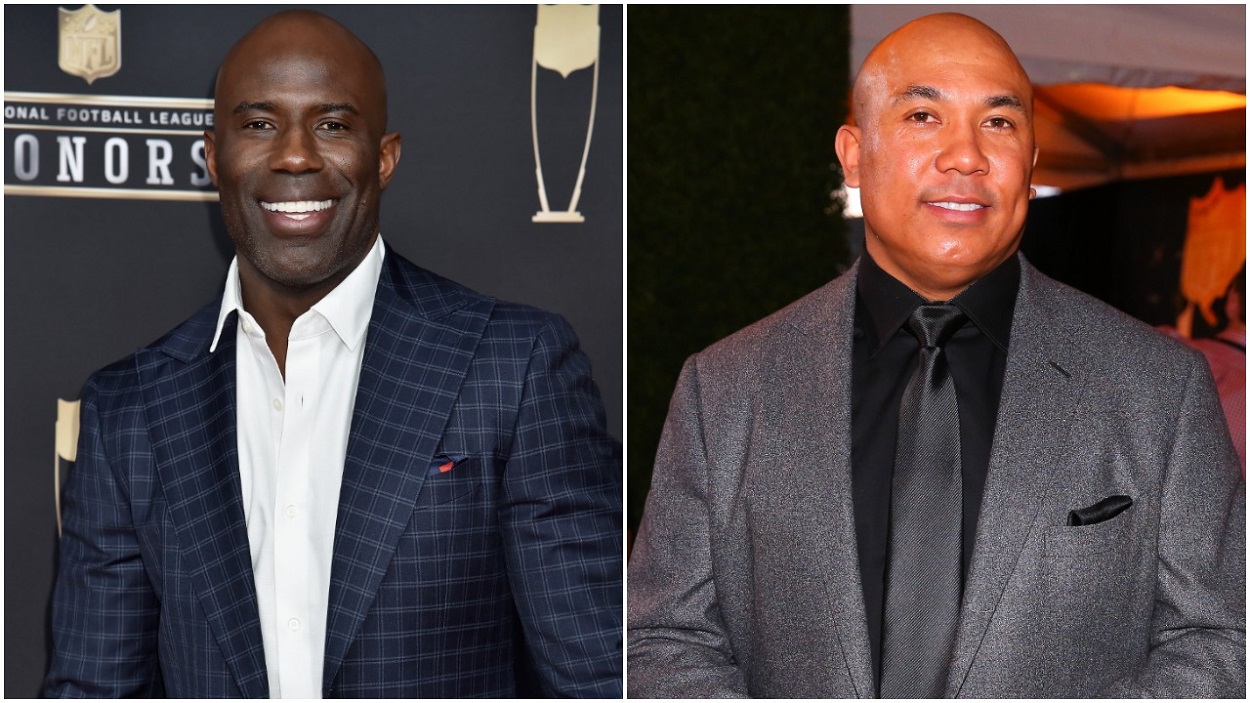 Sportscasting Interview: Terrell Davis and Hines Ward Make Their Super Bowl 56 Picks, Predict Who Will Join Them as a Super Bowl MVP
Super Bowl champions Terrell Davis and Hines Ward pick their winners for Rams vs. Bengals as part of an interview with Sportscasting.
As part of Sportscasting's Super Bowl coverage ahead of the showdown between the Cincinnati Bengals and Los Angeles Rams at SoFi Stadium, we spoke with several past champions this week, including a pair of Super Bowl MVP winners in Terrell Davis and Hines Ward.
Davis won back-to-back titles with the Broncos in the late 1990s alongside John Elway and earned his MVP trophy following Denver's first championship. TD carried the ball 30 times in the Broncos' 31-24 win over the Packers for 157 yards, the fifth-most in history, and three touchdowns.
Ward is also a two-time Super Bowl champ, winning two titles with the Steelers in the 2000s. The four-time Pro Bowler earned his MVP trophy in Pittsburgh's 21-10 Super Bowl 40 victory over the Seahawks, catching five passes for 123 yards and a touchdown.
We caught up with the pair of former Georgia Bulldogs earlier this week to get their picks for Sunday's matchup, their respective choices on who will join them as a fellow Super Bowl MVP, and how they've teamed up with Tums for some Super Bowl trivia fun.
Sportscasting's interview with Terrell Davis and Hines Ward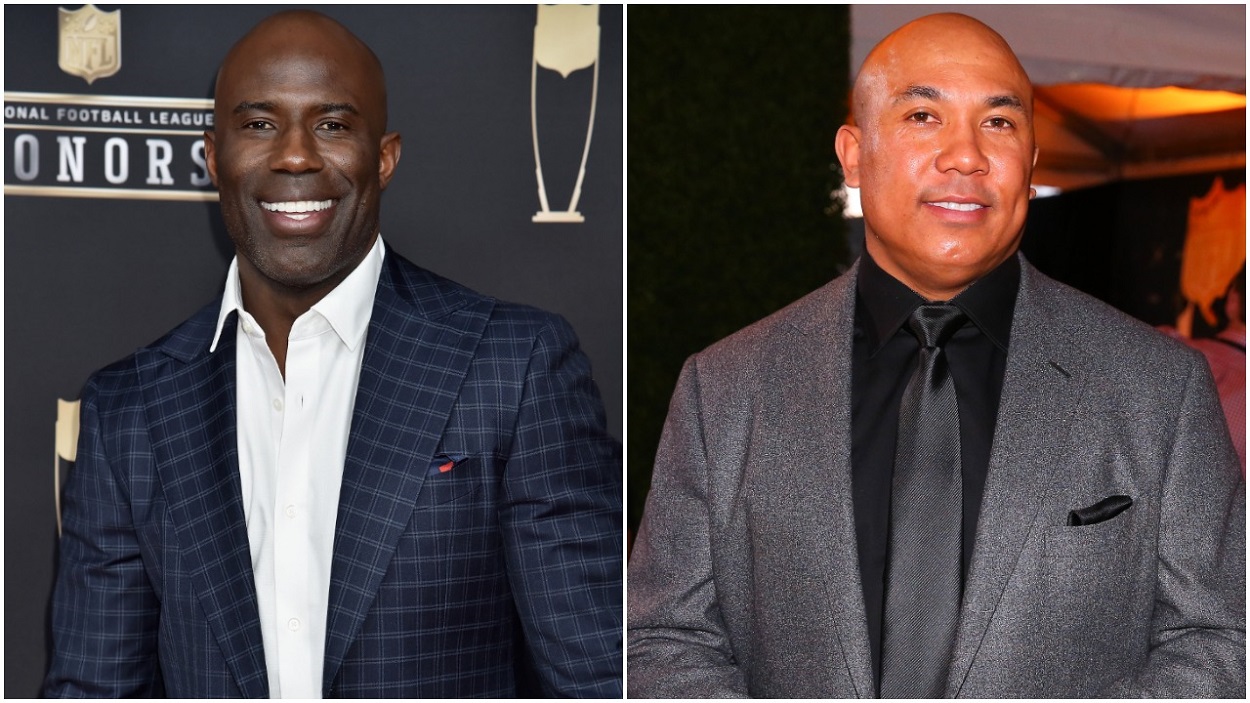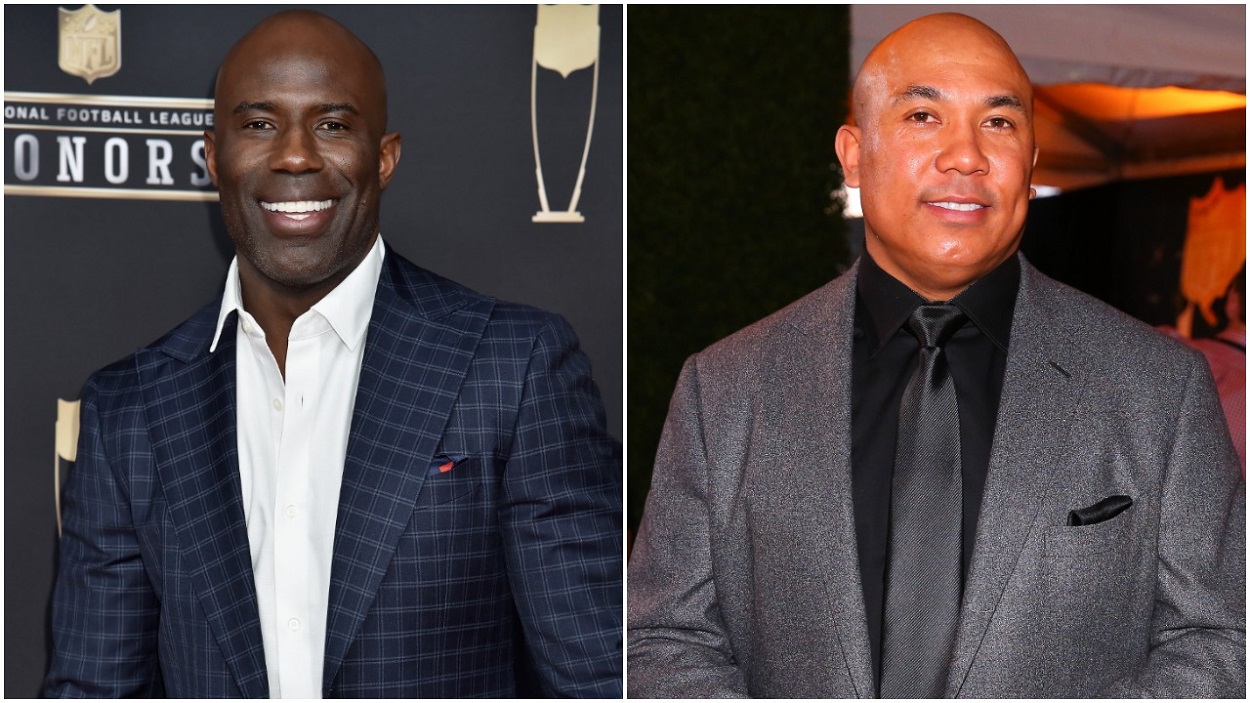 Sportscasting: So before we dive into a couple questions about Super Bowl 56, tell us what you guys are doing with Tums and how fans can get involved with some trivia this Sunday.
Terrell Davis: We're extremely excited to be partnering with Tums this year, who knows a lot about the heat of competition. And as players, we always enjoy the heat of competition and we're looking forward to the matchup this Sunday. Tums is hosting the first-ever Tumsworthy Big Game Trivia is putting fans' knowledge to the test for the opportunity to win a piece of $88,000.
Hines Ward: And fans can check us out on Tums' official Twitter account for more details.
Sportscasting: So I've got a pair of two-time Super Bowl champions here and both of you have won a Super Bowl MVP. So I've gotta get a pick from each of you for the winner of Sunday's game and your pick for Super Bowl MVP.
Terrell Davis: So I'll go first on this one. I'm going with the Los Angeles Rams here and I've even got a score for you, 27-24. It'll be a tight one. I think the Bengals will come to play, but they just fall short. And my MVP is going to be Aaron Donald, who has been waiting for this moment for a long time. He was there before, but they didn't come through, but I think Aaron Donald becomes the MVP with his play on that defensive line.
Hines Ward: Yeah, I agree with TD and I'm going to with the L.A. Rams. But my score is a little different with them being at home. L.A. wins big, 33-21. And, of course, we all know in a big game like the Super Bowl that the game is catered to the quarterback. And our fellow Bulldog, Matthew Stafford, adds to the collection of UGA MVPs, so I'm looking for him to bring home that ring and the MVP honors back to Athens to join Jake Scott, myself, and TD.
Sportscasting: So we've obviously got a lot of young guys playing in this Super Bowl, obviously more so on Cincinnati's side as the Rams have a few guys that played this game a few years back. You guys know this game. You know what a big stage this is, what the atmosphere is like. What can these guys who haven't been there expect this Sunday when that first whistle blows for the Super Bowl?
Terrell Davis: It's not a normal game. It's not. You can convince yourself all you want how it's a normal game, but it's not. Everything is different about it. The build — the pace of the game just feels like it is going so fast — or slow, depending if you're up or down — but it feels like every play matters. It's like if you have a bad play, it tends to linger. You have to just be able to get past that and don't just dwell on that one play. Just hang in there. It's going to be a dogfight, and it's not going to be easy task for the Bengals.
I played in the game my first time and we were able to win it. We didn't have the experience of the team we played. They won the championship before the year before and we didn't have that experience, but we still won that game. So go and do the things that you've done to get to this point. Don't change who you are and don't change your stripes if you're the Bengals. Go in there, play free, and maybe you can come out of there with the win.
Hines Ward: And for Cincinnati, they're the new kids on the block and having a Cinderella season. They only know what they know. They don't know. They don't know what they're supposed to feel like in the Super Bowl. But they go on to beat Tennessee, then to beat Kansas City. You're coming in there with a lot of confidence. You beat the two best teams in the AFC. So to them, it's just another game.
Don't get too overwhelmed with the Super Bowl and try to do too much. Just continue doing what they're doing and they'll have a shot at the end to try to pull off the big upset. But for me, it's all about leaning on your superstars. And Aaron Donald, Von Miller, Jalen Ramsey, OBJ, Cooper Kupp, Matthew Stafford, and company — those guys are on a mission. They're trying to win it together in L.A., so playing at home gives them a little advantage as well.
—-
We'd certainly like to thank Mr. Davis and Mr. Ward for joining us and also our pals at KEF Media for setting things up. Enjoy Super Bowl 56.
Stats courtesy of Pro Football Reference