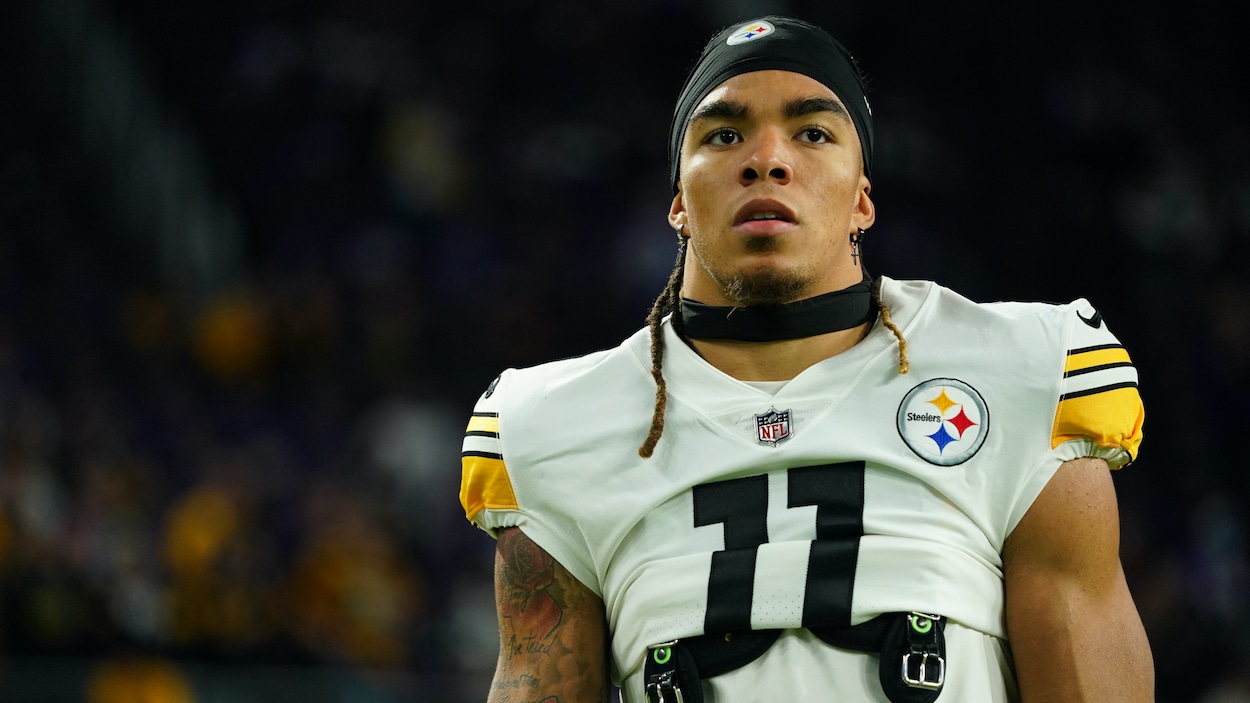 Steelers: Chase Claypool has an Unlikely New Mentor in a Former Difficult NFL WR
Steelers WR Chase Claypool has lots of talent but needs a mentor. He now has a seemingly unlikely one in former NFL WR Brandon Marshall.
Pittsburgh Steelers wide receiver Chase Claypool has all the talent in the world. But he still hasn't put it all together to become an NFL star. Too often, outside noise gets in the way. It's a familiar story for receivers, who commonly get the label "difficult" or "diva." Those are labels former NFL wideout Brandon Marshall knows well.
Marshall was a lot like Claypool early in his career with the Denver Broncos. No one could deny his talent, but other things seemed to always get in the way. After Marshall's tumultuous exit from Denver, the WR turned his career around, and he played for almost another decade in the league.
Now, Marshall is sharing his experience and wisdom with Claypool to hopefully help the young Steelers star figure it out like he did before it's too late.
Chase Claypool needs a mentor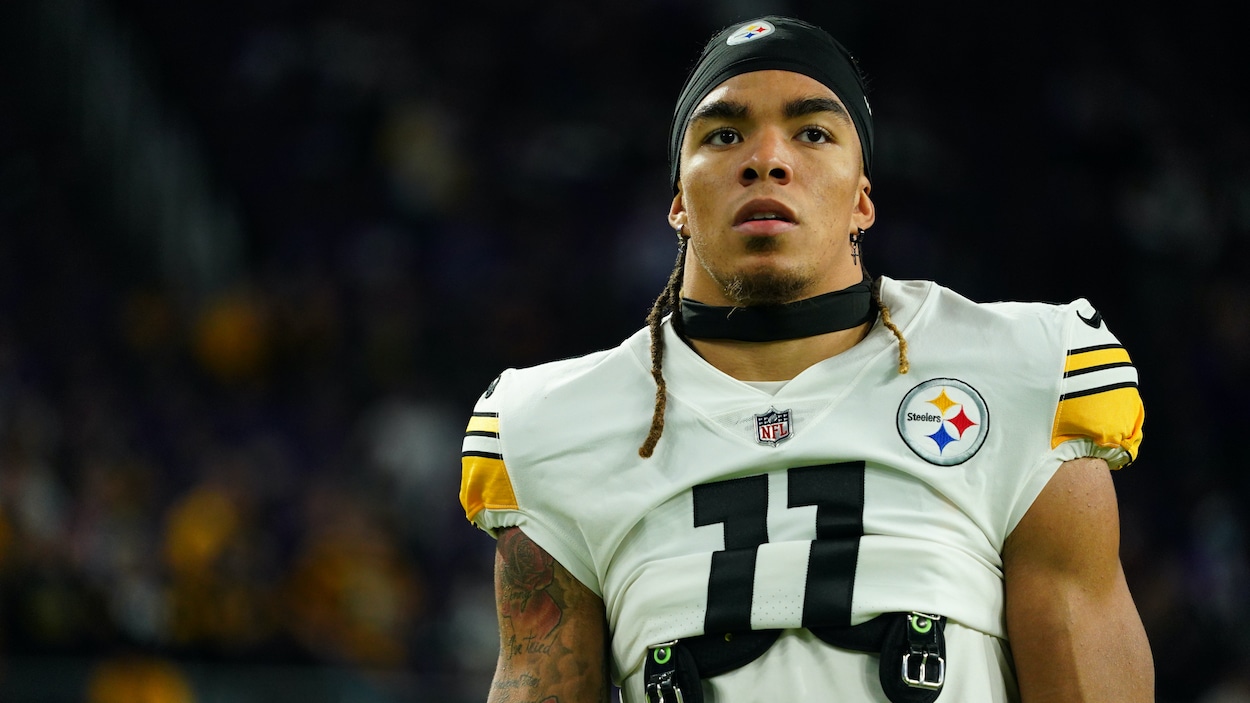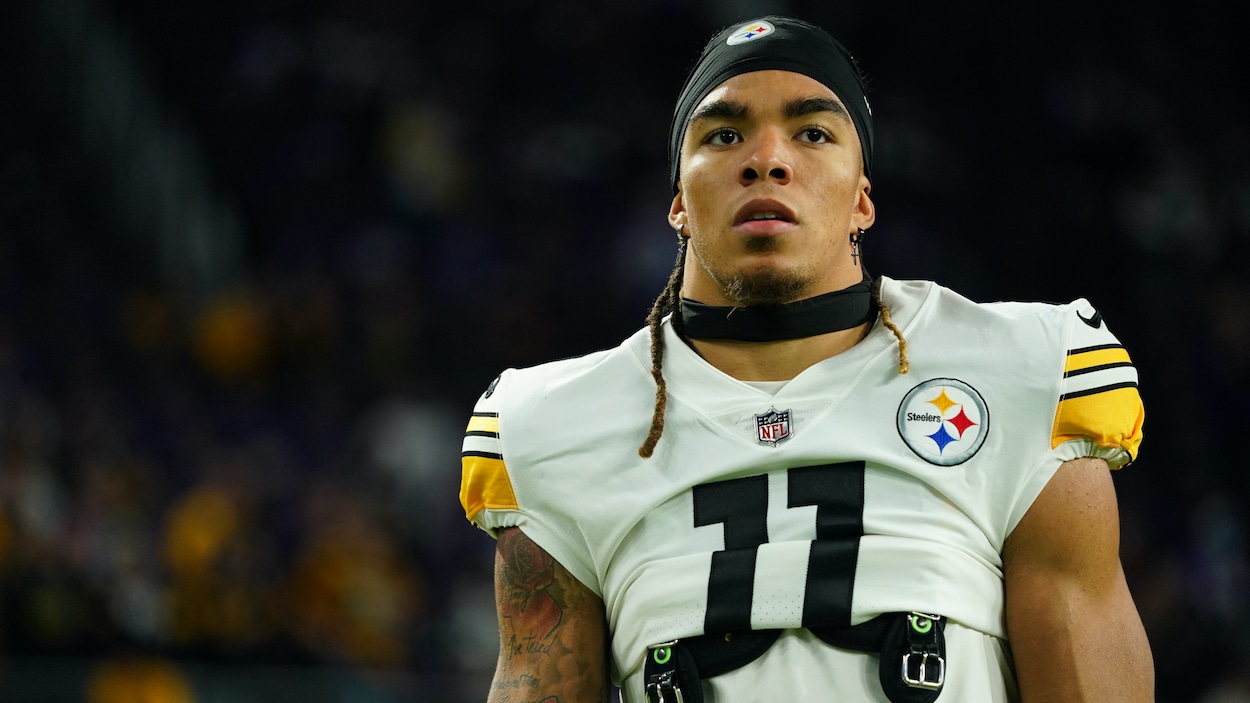 Pittsburgh Steelrs Chase Claypool is physically imposing at 6-foot-4, 238 pounds, with 4.42 40-yard dash speed. He has the physical attributes and skills that scream WR1.
However, Claypool hasn't become that go-to guy through two years in the NFL. The former Notre Dame standout had an impressive rookie season with 62 catches for 873 yards and nine touchdowns. He failed to build on that in year two, though, despite playing over 125 more snaps than the year before. His final 2020 stat line was 59 catches for 860 yards and two TDs.
In addition to the dip in performance, Claypool's judgment has been questionable, at best, both on and off the field.
For example, he was involved in an "ugly bar fight" in California ahead of the 2021 season, per Penn Live. Also, the enduring image of his season was celebrating a nine-yard catch (and wasting precious time) as time ran out in a Week 14 loss to the Minnesota Vikings.
Claypool is supremely talented but is in obvious need of a mentor.
That's where Brandon Marshall comes in.
Steeler beat reporter Nick Farabaugh recently reported that Marshall told reporters Claypool "has everything he needs to be a great NFL receiver but the mental preparation." Farabaugh also revealed, "Marshall has taken Claypool under his wing and is being a mentor to him throughout the offseason."
In another tweet, Farabaugh shared that Claypool says he's learning Marshall and it's "helping him grow as a player."
This is a great example of an ex-NFL player paying it forward, but the idea of Brandon Marshall as a mentor 15 years ago seemed a world away.
Brandon Marshall's turnaround
The Denver Broncos picked wide receiver Brandon Marshall out of Central Florida in the fourth round of the 2006 NFL Draft. He had 20 catches for 309 yards and two TDs his rookie year and exploded onto the scene after that.
Over the next nine seasons, Marshall had six 100-plus catch years and eight years with over 1,000 yards. He made six Pro Bowls and an All-Pro team and was one of the most productive pass-catchers in the NFL at that time.
The problem was, he was a problem. On and off the field, Marshall always seemed to find trouble.
Throughout his time with the Broncos, Marshall served numerous suspensions for everything from drunk driving and domestic violence arrests to internal conduct detrimental to the team.
In 2009, after the Broncos traded his quarterback, Jay Cutler, Marshall infamously sulked, wore pajama pants to practice, and punted the ball away from a ball boy in front of multiple TV cameras.
The Broncos ultimately traded Marshall to the Miami Dolphins in 2010, and, in 2011, the wideout was diagnosed with Borderline Personality Disorder. After the diagnosis, Marshall's run-ins with the law and NFL authority figures pretty much stopped. Although, there was one more incident in 2012 involving a fight in a New York nightclub.
Marshall played in the NFL until 2018. After he retired, the All-Pro has pursued various media and business ventures.
His mentorship of Chase Claypool is Marshall's most interesting post-football move yet. If anyone knows how to turn a career around, it's Marshall, which Pittsburgh Steelers players, coaches, management, and fans hope he can share with their talented young wideout.
All stats courtesy of Pro Football Reference