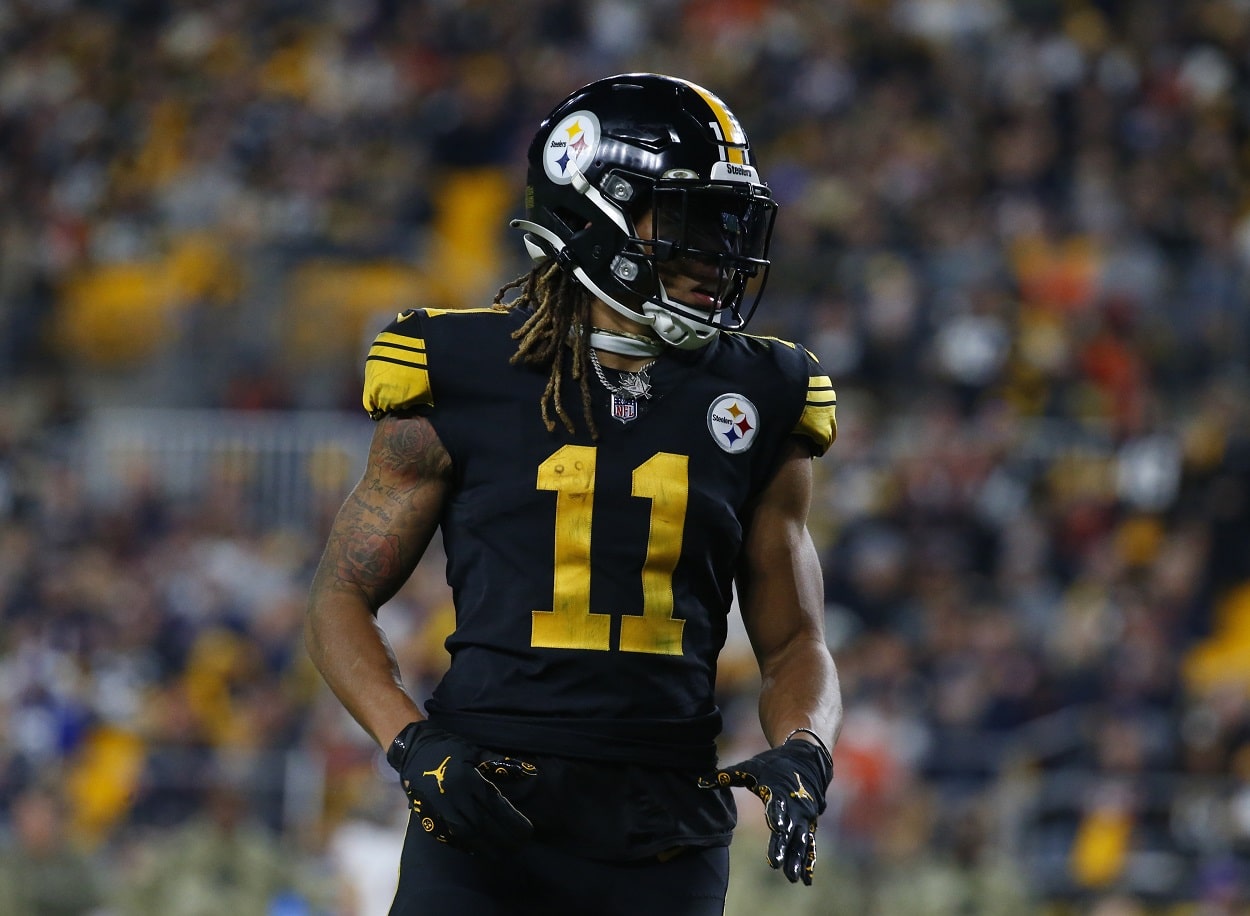 Chase Claypool Absurdly Claims He's a 'Top-Three Receiver' in the NFL
Chase Claypool says he's a top-three receiver in the National Football League.
If I were to put a survey asking people to name the top three wide receivers in the NFL, how many lists that came back to me do you think would include Chase Claypool? Probably not too many, right?
Well, I now know of at least one that would come back. But that's only assuming that one survey was filled out by none other than Chase Claypool himself. That's right. The Pittsburgh Steelers star truly believes he's a top-three guy.
Chase Claypool absurdly says he's a top-three receiver in the NFL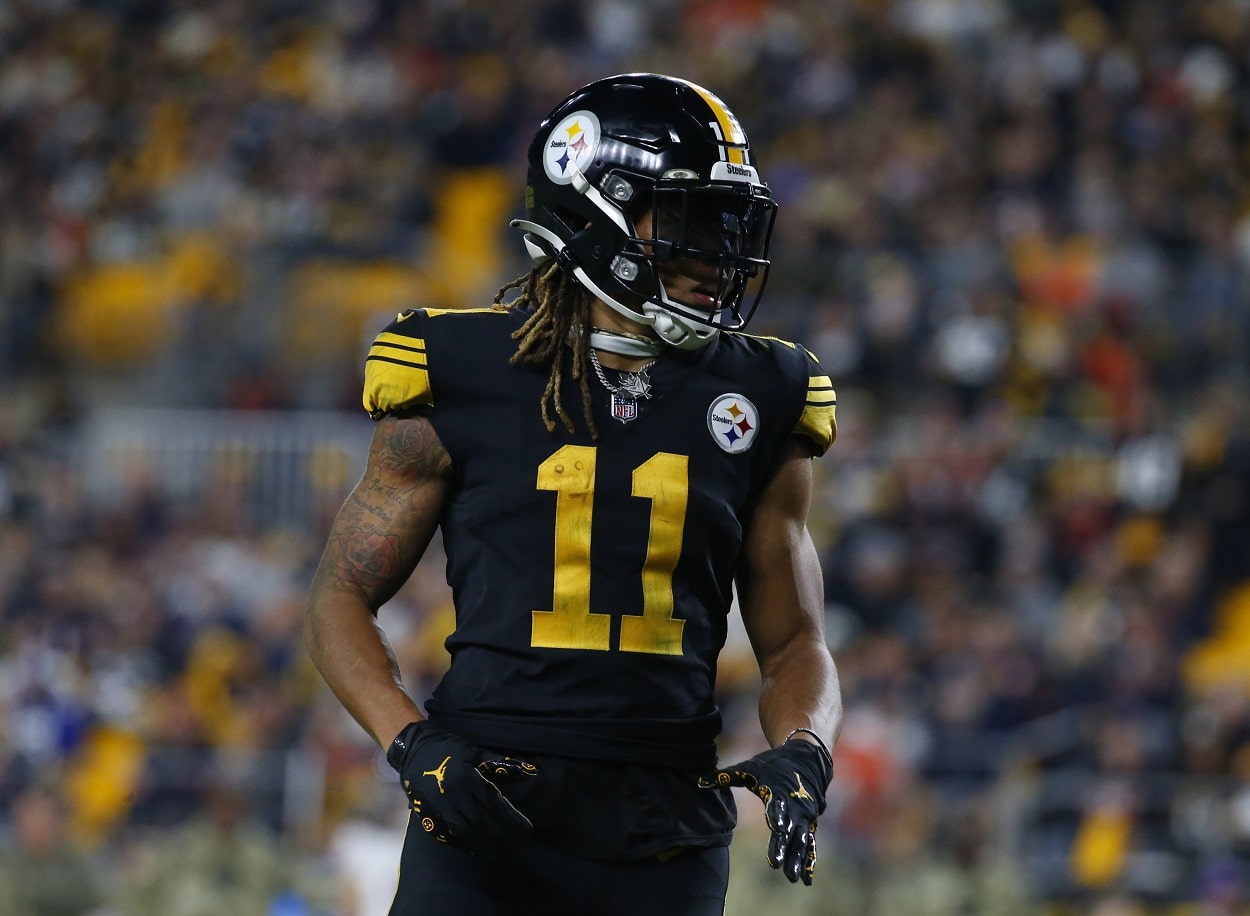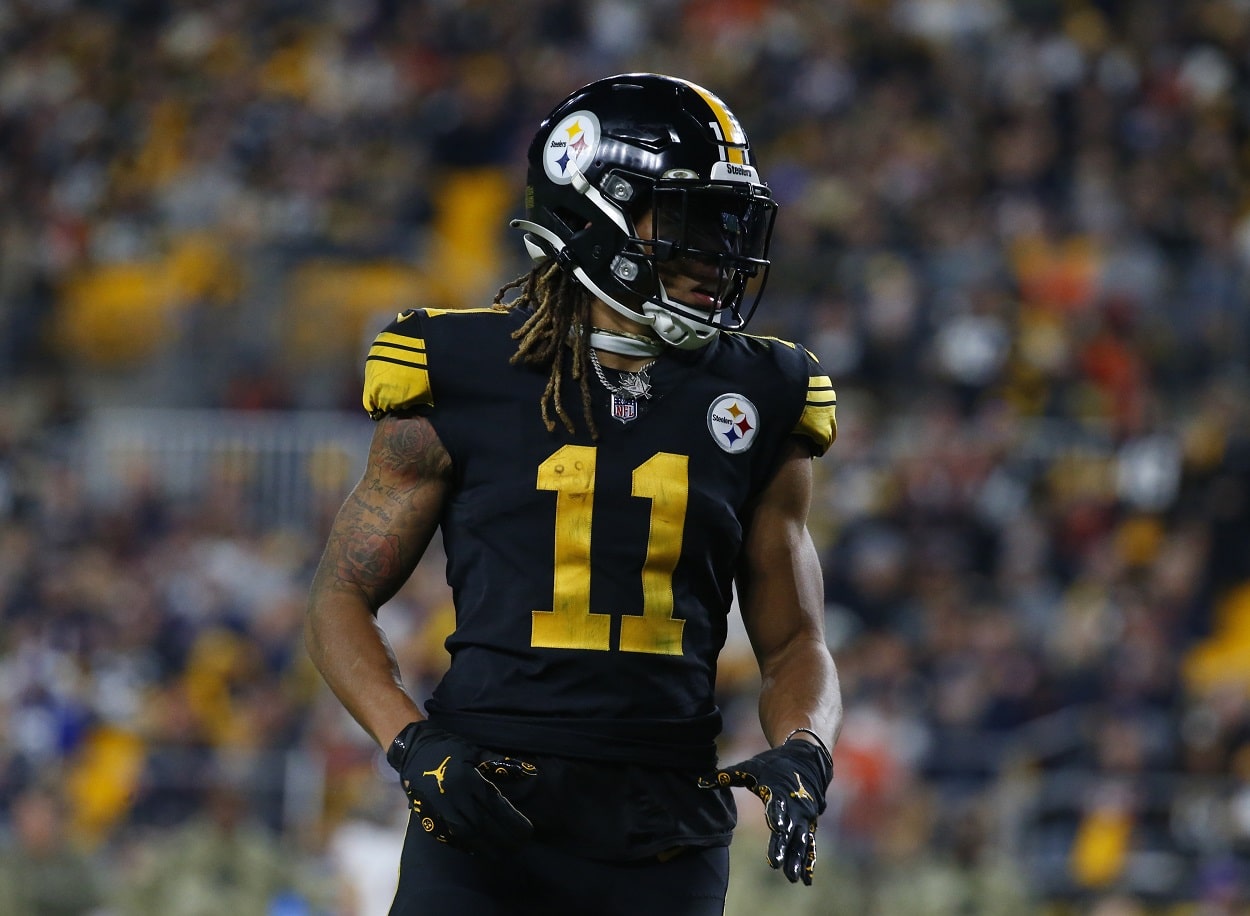 On the most recent episode of the I Am Athlete podcast, Claypool, a 2020 second-round pick from Notre Dame, had this to say about himself:
"I know for a fact I am not like the rest of the guys in the NFL. I know I'm a top-five receiver. I know I'm a top-three receiver."

Chase Claypool
He has to mean a top-three receiver on his own team, right? Because while I respect the self-confidence, Claypool can't honestly believe he's a top-three receiver in the entire NFL.
Has he been solid in his first two years in the pros? Sure. In those two years, he's caught 121 passes for 1,733 yards and 11 touchdowns. But nine of those scores came during his rookie season.
As for where he ranked among all NFL receivers in 2021, Claypool was 35th in receiving yards (860), tied for 53rd in receptions (59), and tied for 121st in touchdown catches (2).
And then there's where he ranks among his Steelers teammates in these categories. In receptions, he was fourth behind Diontae Johnson (107), Najee Harris (74), and Pat Freiermuth (60). Claypool also trailed all three in touchdown catches. Johnson had eight, Freiermuth had seven, and Harris, a running back, had three. He was at least second in receiving yards behind only Johnson, who ranked 10th in the league with 1,161, which earned him a trip to the Pro Bowl.
Again, you gotta respect the self-confidence, but Chase Claypool is nowhere near being a top-three receiver in the NFL and isn't even the best wideout on his own team.
Stats courtesy of Pro Football Reference
Like Sportscasting on Facebook. Follow us on Twitter @sportscasting19 and subscribe to our YouTube channel.