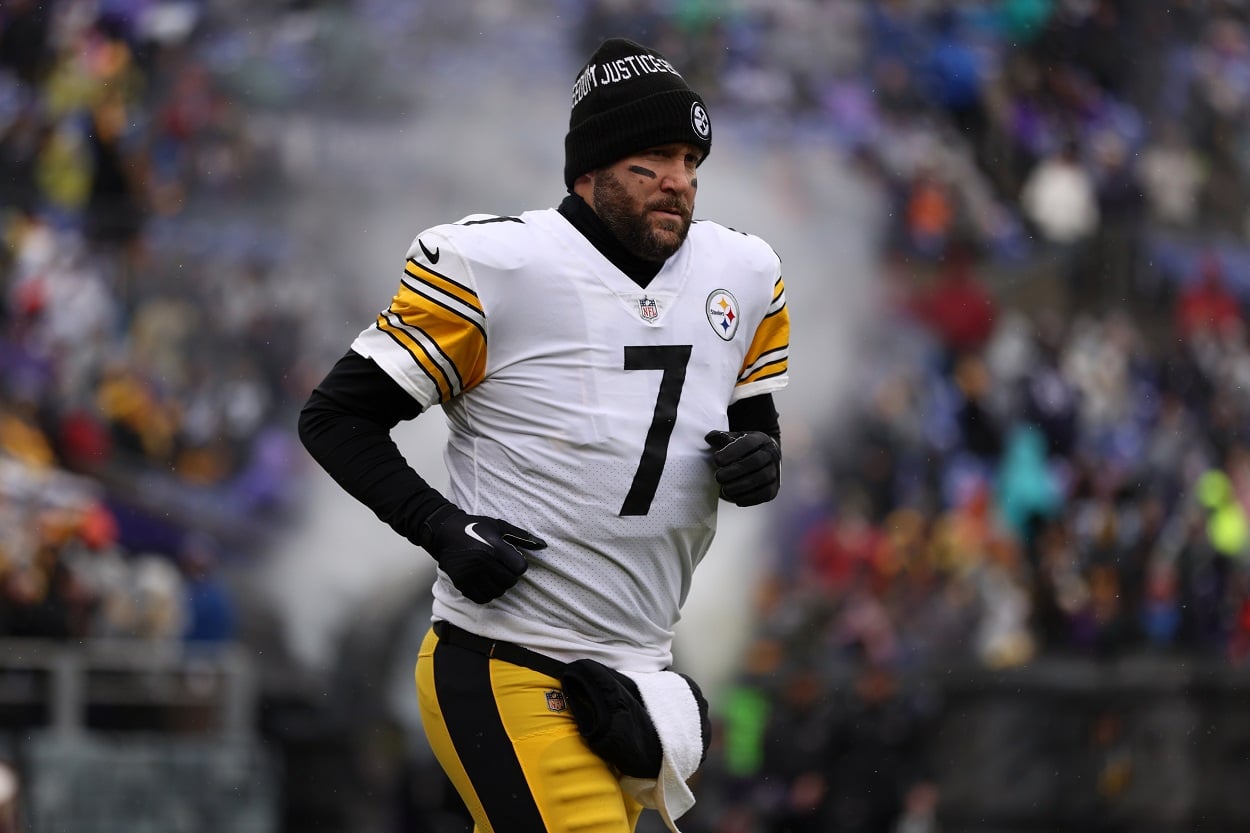 Ben Roethlisberger and the Steelers Reportedly Have 'Bad Blood' and Big Ben Has Essentially Already Confirmed It
A Pittsburgh sportswriter insinuates there's "bad blood" between the Steelers and Ben Roethlisberger.
When the Pittsburgh Steelers kick off their 2022 NFL season, they'll do so without Ben Roethlisberger on the roster for the first time since 2003.
Taken by Pittsburgh with the 11th overall pick of the 2004 NFL Draft out of Miami (OH), Roethlisberger played all 18 seasons of his NFL career in the Steel City. And in those 18 seasons that Big Ben was under center for the Steelers, they never once had a sub-.500 record. Sure, there were a few 8-8 campaigns, four to be exact, but every other year was a winning one.
The six-time Pro Bowler led the Steelers to the postseason a dozen times and took them to the Super Bowl on three occasions, winning two of them. A two-time passing yards leader, Roethlisberger threw for 64,088 yards in 249 regular-season games, good for fifth on the NFL's all-time passing yards list, trailing only Tom Brady, Drew Brees, Peyton Manning, and Brett Favre.
In 23 postseason games, including the three Super Bowls, he tacked on an additional 5,972 yards, currently good for third behind only Brady and Manning.
The Ohio native ranks eighth on the all-time touchdown passes list, throwing for 418 regular-season scores during his career. He threw an additional 36 in the playoffs, good for seventh on the all-time list.
So Roethlisberger gave quite a bit to the Steelers and the city of Pittsburgh, including more than just a couple of Super Bowl titles. But is it possible he was ready to give more and was pushed out of town or forced into retirement?
Steelers insider says it's "safe to assume" there's "bad blood" between Pittsburgh and Ben Roethlisberger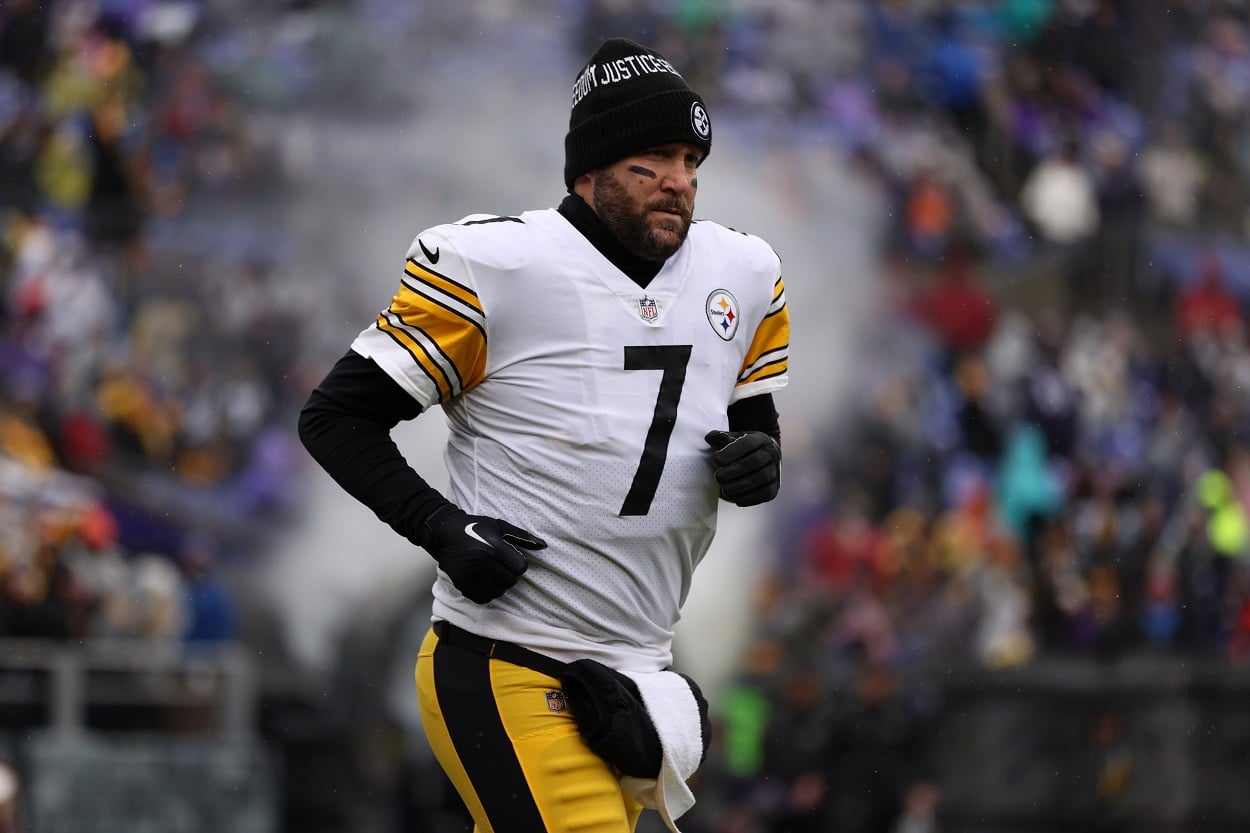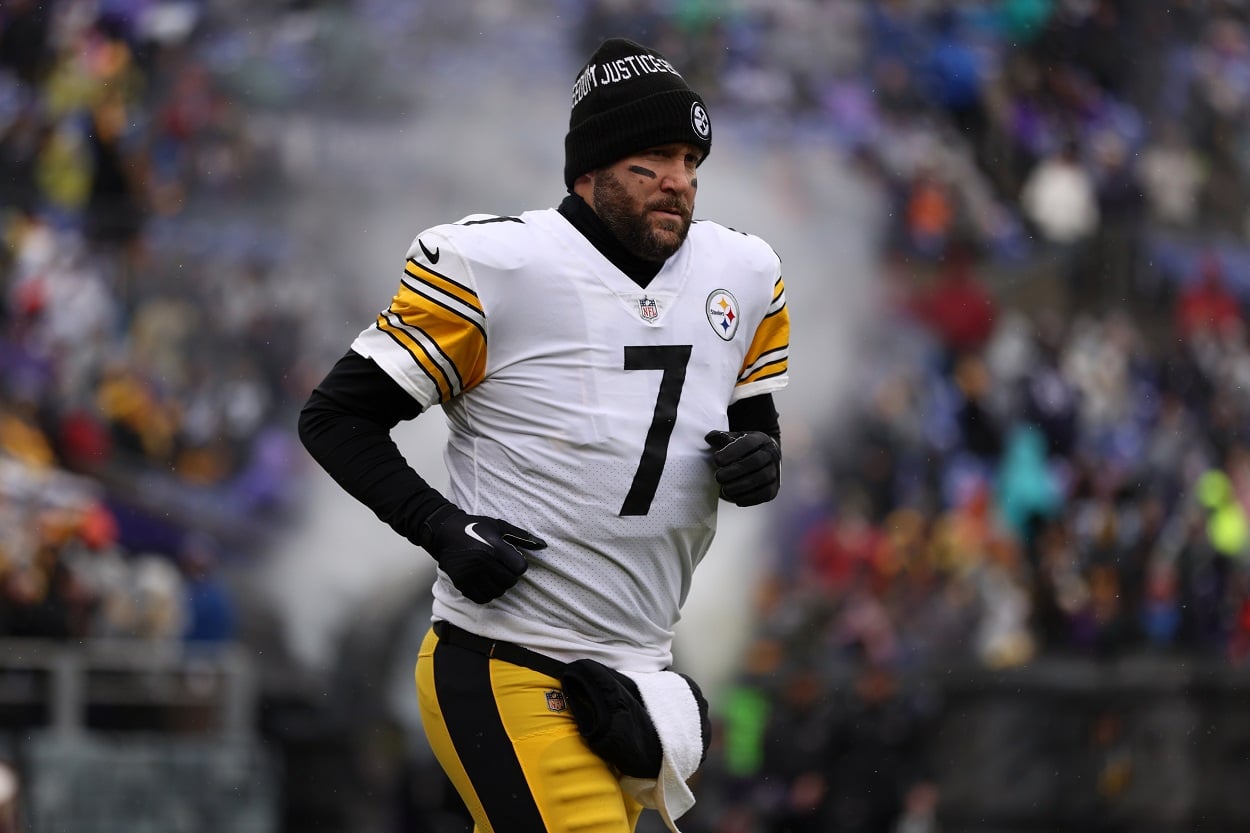 Roethlisberger's 2021 season certainly wasn't his best, but it wasn't his worst either. He led the Steelers to a 9-7-1 record, completing 64.5% of his passes for 3,740 yards with 22 touchdowns against 10 interceptions. Certainly not bad for a then-39-year-old (he turned 40 on March 2).
The Steelers earned a Wild Card spot but were no match for the Kansas City Chiefs, who ended Big Ben's career with a 42-21 victory at Arrowhead. And that was that.
Now, if there was any animosity between Roethlisberger and the Steelers, it was hidden reasonably well throughout his final season, although it did take Pittsburgh a minute to announce Big Ben was returning for his 18th season. And he did have to take a $5 million pay cut. But for someone who made more than $267 million during his career, what's $5 million, right?
But it appears there might be more animosity between the two sides than we initially thought. In a recent Steelers mailbag column, Pittsburgh Post-Gazette writer Gerry Dulac was asked if he thought there was "bad blood" between the two sides and if Roethlisberger was ready to retire or if he was forced out, similar to what happened with Troy Polamalu. His reply?
"I would say it's very, very safe to assume that."
Certainly a matter-of-fact response from a guy who knows the franchise pretty well.
Roethlisberger says the Steelers wouldn't want him back if he decided to unretire
So since we have to take everything the sports media says with a grain of salt (wait, I don't know if I'm supposed to admit that or not), it's typically best to get information like this straight from the horse's mouth, right? Well, as it happens, we're in luck.
In a recent interview with Pittsburgh radio station 102.5 WDVE, Roethlisberger was asked if he would pull a Tom Brady and unretire. And Big Ben essentially confirmed he was persona non grata with the Steelers.
"First off, my coach and GM don't want me back. Second off, I'm pretty content with where I'm at."

Ben Roethlisberger
And there you have it. Perhaps Roethlisberger did want to play a 19th season at some point, but he seems set on staying retired. And the Steelers have clearly moved on at the quarterback position. In March, they signed Mitchell Trubisky to a two-year contract and then took Pitt QB Kenny Pickett with the 20th overall pick of the 2022 NFL Draft.
Stats courtesy of Pro Football Reference
Like Sportscasting on Facebook. Follow us on Twitter @sportscasting19 and subscribe to our YouTube channel.