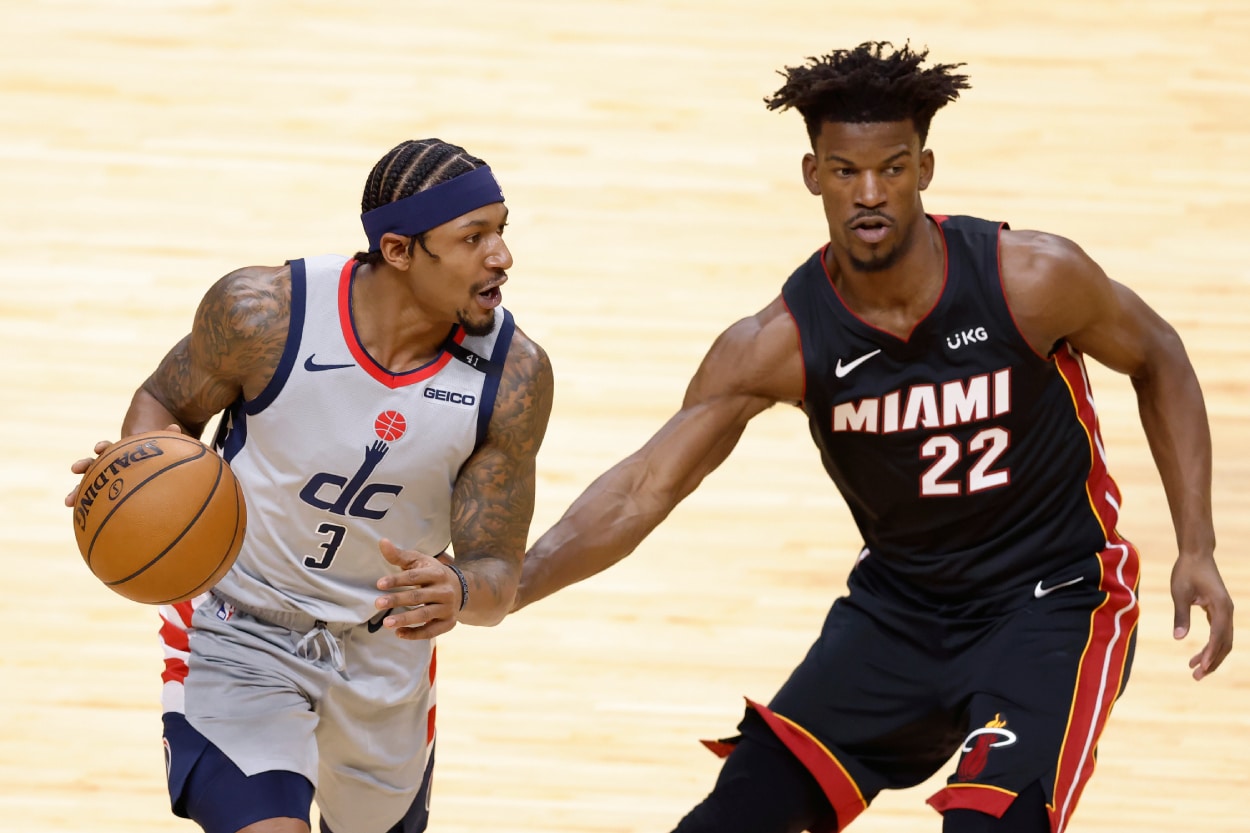 Stephen A. Smith Calls for Miami Heat to Add Washington Wizards Superstar Bradley Beal
The Miami Heat didn't have enough firepower to reach the NBA Finals this year, so ESPN's Stephen A. Smith said he wants them to add Washington Wizards superstar Bradley Beal.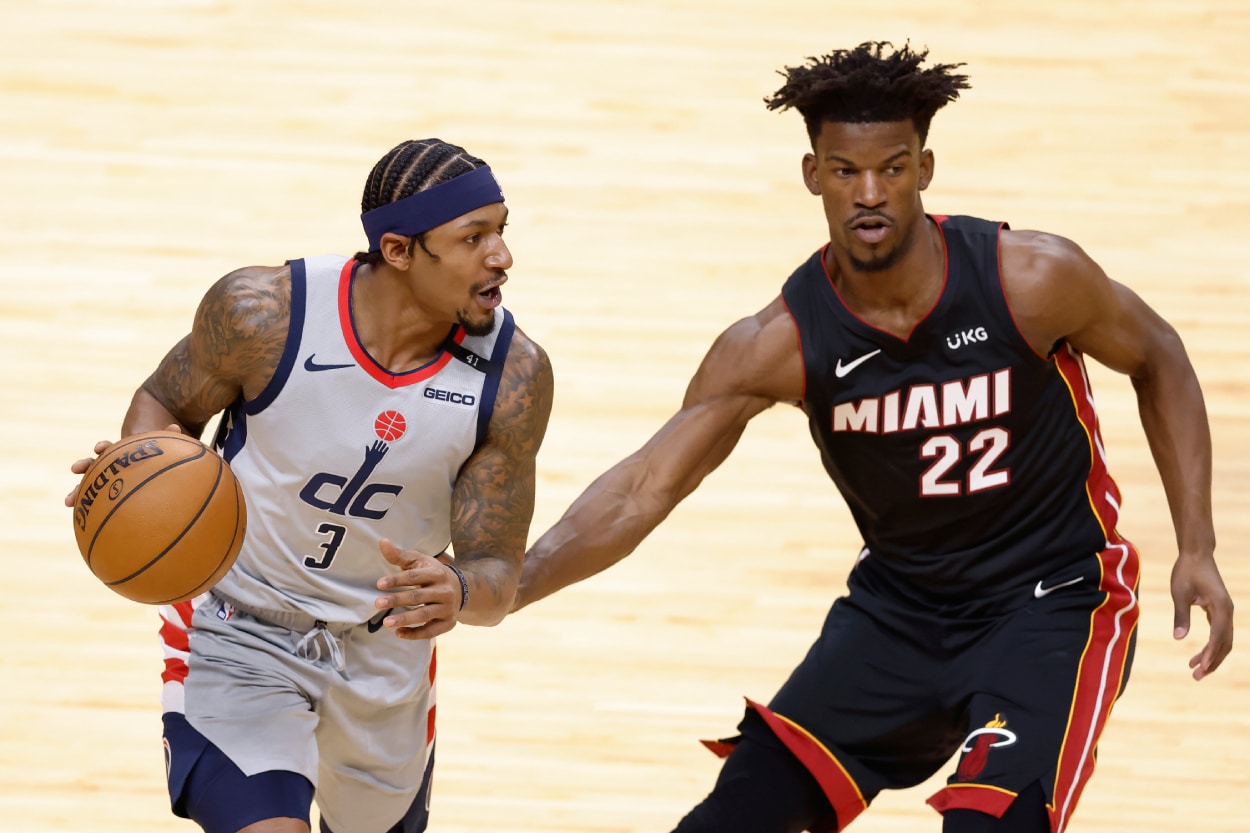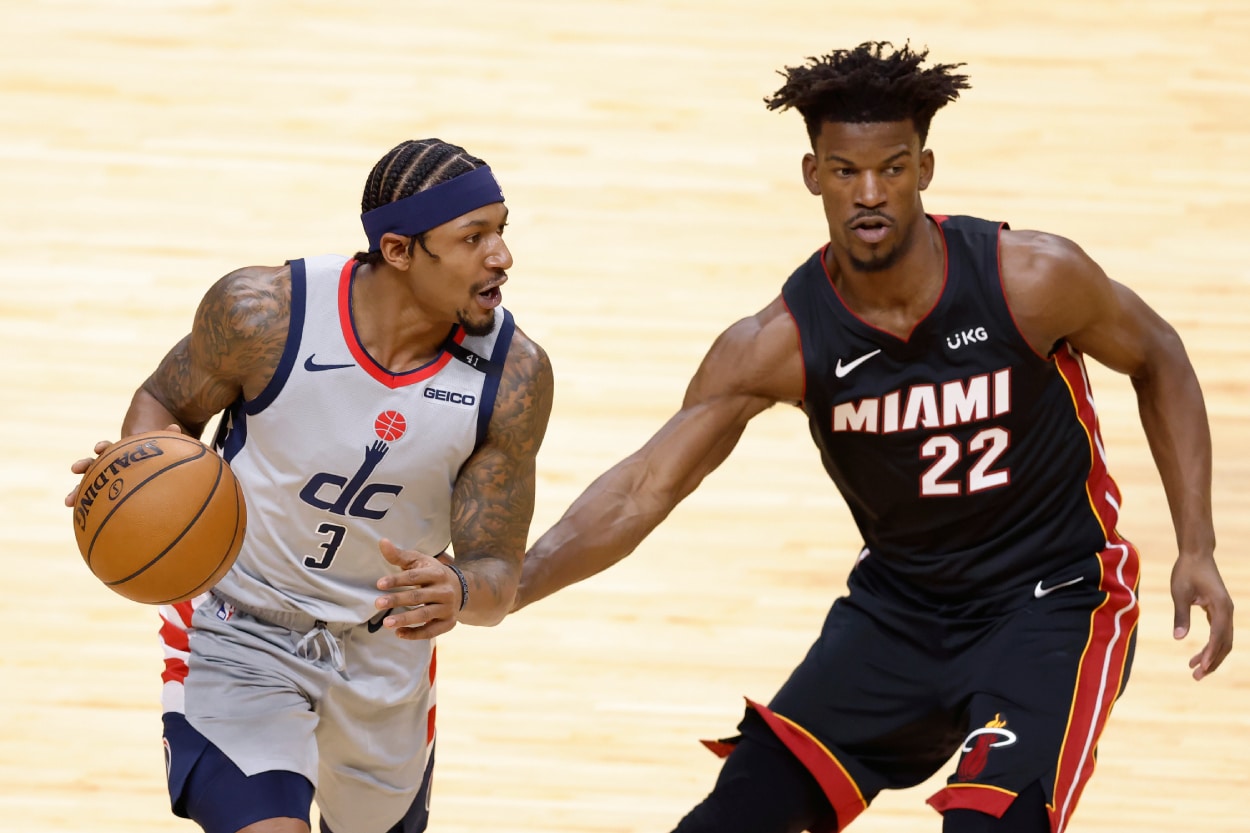 The Miami Heat came within just a few points of making the NBA Finals. They took the Eastern Conference champion Boston Celtics to seven games but eventually fell 4-3 in the series. So, what do they need to do to get over the hump and reach the Finals again next year?
Having health on their side would help, but the Heat could still benefit from adding another high-quality player or two. But who?
Many names will likely pop up in rumors this offseason, but ESPN's Stephen A. Smith wants Miami to add one specific superstar: Bradley Beal.
Stephen A. Smith called for the Heat to add Bradley Beal
Following the Heat's Eastern Conference Finals loss, Stephen A. Smith appeared on First Take and discussed a player he wants the team to add this offseason.
Bradley Beal was the lone name he mentioned.
"Bradley Beal's number one problem is that he's always injured," Smith said on the May 30 episode. "Now, he gets himself hurt, but you know what that also has to do with? … Culture. That's not to say you can't get hurt. But when you are in the right culture, you maximize and prioritize when you need to. When you're in a place like D.C. that has never established a culture, it's a lot easier to be out for the amount of time he's been out."
Beal played in 40 games for the Washington Wizards in 2021-22 but eventually underwent season-ending wrist surgery in February.
"Bradley Beal would be special because he can ball," Smith added.
Injuries aside, how would Beal fit on the Heat? And would they actually be able to pull it off?
Would Bradley Beal work on the Miami Heat?
According to CBS Sports, a report in March said the Heat could be a potential suitor for Bradley Beal this offseason. Beal has just one year left on his contract, which is a player option for 2022-23. However, given Miami's cap situation, it would likely have to trade for the 28-year-old instead of signing him outright in free agency.
As noted by CBS Sports, the Heat would probably have to trade Sixth Man of the Year Tyler Herro, a young player like Max Strus, and Duncan Robinson, who still has four years left on his five-year $90 million contract.
But how would Beal fit on the Heat roster?
The Florida product would become the starting shooting guard, and he would immediately make Miami's starting five one of the most lethal in the NBA. Beal struggled this season, averaging 23.2 points on 45.1% shooting. In 2020-21, though, he recorded a whopping 31.3 points per night and made 48.5% of his shots. He also sunk 34.9% of his three-pointers. In 2019-20, Beal dropped 30.5 points per game.
The No. 3 overall pick in 2012 has become a dominant scorer and would likely be Miami's go-to man. He would take pressure off Jimmy Butler and keep him from having to score 47 points in do-or-die situations. The two would also form one of the most dangerous backcourt duos in the league, and they would have other talented weapons around them in Kyle Lowry and Bam Adebayo.
Beal wouldn't necessarily help Miami on defense, something the team hangs its hat on. But Herro isn't dominant on that end of the court, either. Beal's offensive skills would more than make up for it.
It will be an interesting offseason for the Miami Heat this year. If they somehow find a way to bring Bradley Beal to South Beach, they would instantly become the favorites in the Eastern Conference. It would then be championship or bust at that point for Jimmy Butler and company, the exact way Pat Riley likes it.
Stats courtesy of Basketball Reference