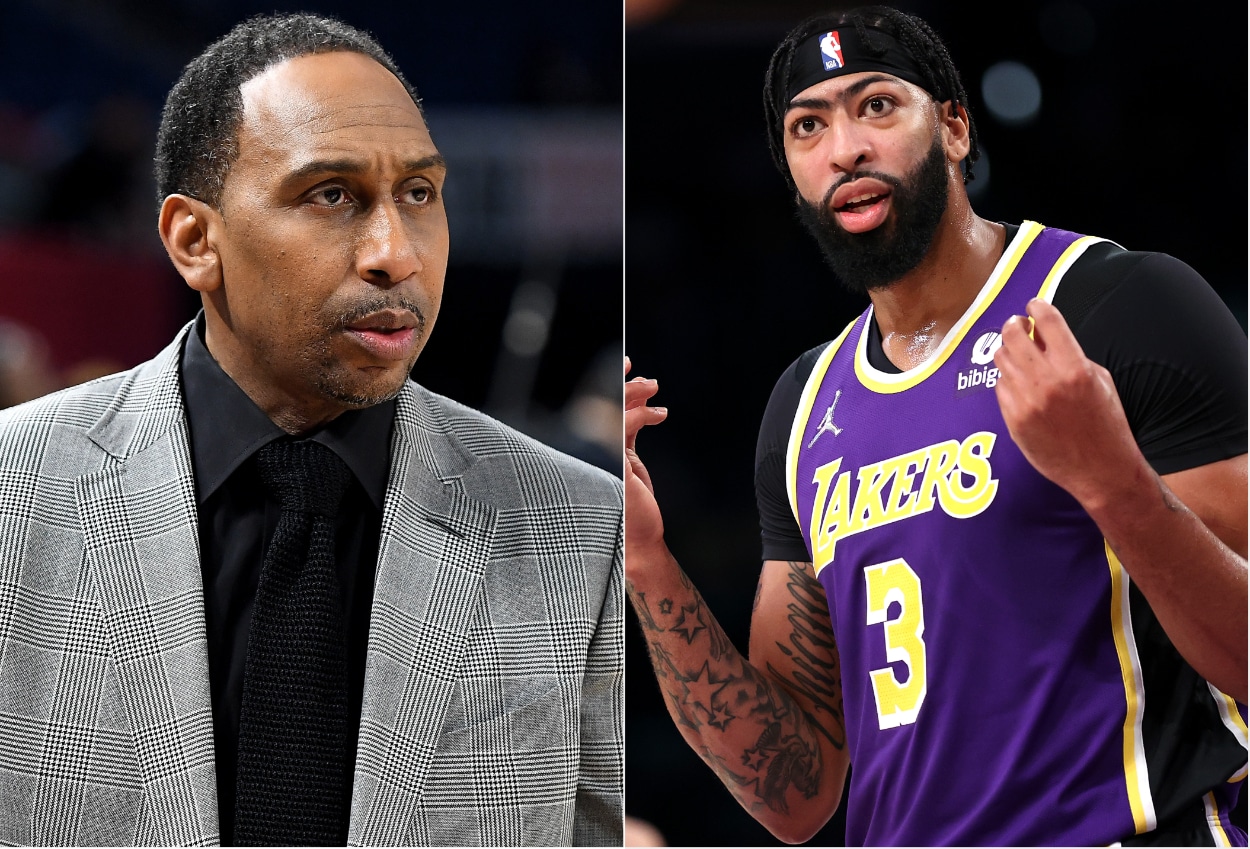 Stephen A. Smith Puts His Lack of Basketball Knowledge on Display With Absurd Anthony Davis Claim
Stephen A. Smith gives bad takes on ESPN from time to time. However, he recently gave an absurd one about Los Angeles Lakers big man Anthony Davis.
I have always been a fan of Stephen A. Smith. While his delivery on ESPN might be a little over the top, he's always entertaining and often gives good insight due to his contacts within the NBA.
However, his recent hot take immediately put his basketball knowledge into question. Smith made an absurd claim about Los Angeles Lakers star Anthony Davis that none of you should take seriously.
I'm warning you now. It's really bad.
Stephen A. Smith made an absurd claim about Anthony Davis
Anthony Davis has rarely been healthy throughout his past two seasons on the Lakers. Actually, he has never played in 82 games in his career and has only played in over 70 twice.
However, Davis is one of the league's best players when he's on the court.
The 29-year-old is a career 23.8 points-per-game scorer and has averaged 10.2 rebounds and 2.3 blocks as an NBA player. During the Lakers' championship run in 2020, Davis averaged 27.7 points and 9.7 rebounds in the postseason.
But is he a top-seven player in the league? Probably not. Between the last two years, Davis has recorded 22.5 points and 8.9 rebounds per game, and he has been an awful shooter, making 22.9% of his 2.2 three-point attempts per contest.
That doesn't seem to bother Stephen A. Smith.
"I'd take Anthony Davis over Luka [Doncic]," Smith said on the June 14 episode of First Take. "I'd take Anthony Davis over [Nikola] Jokic. … As much love and respect and reverence as I have for Jimmy Butler and Jayson Tatum and how big time I believe both of them are, I'd take a healthy Anthony Davis over them, too."
Yes, Smith really said that. Here's why this may be one of his worst takes ever.
This Anthony Davis take is ridiculous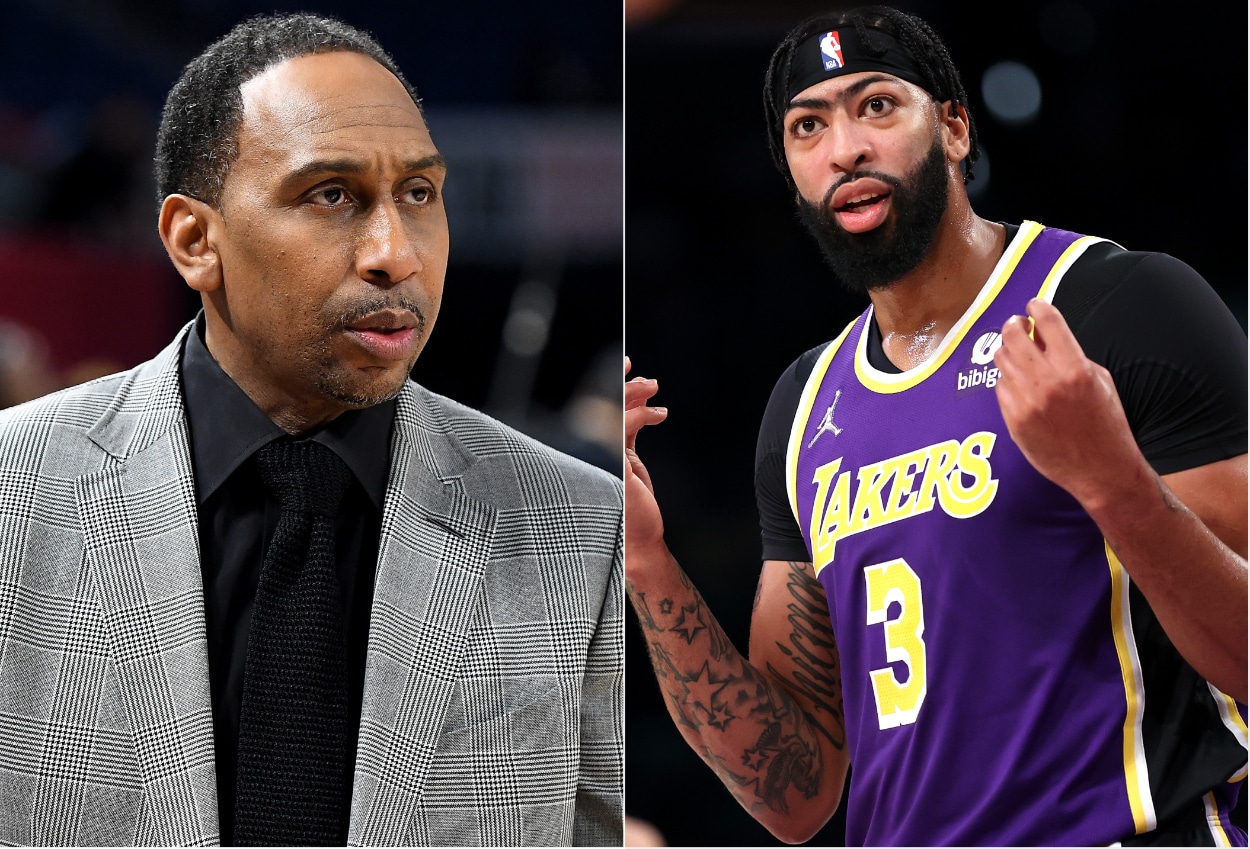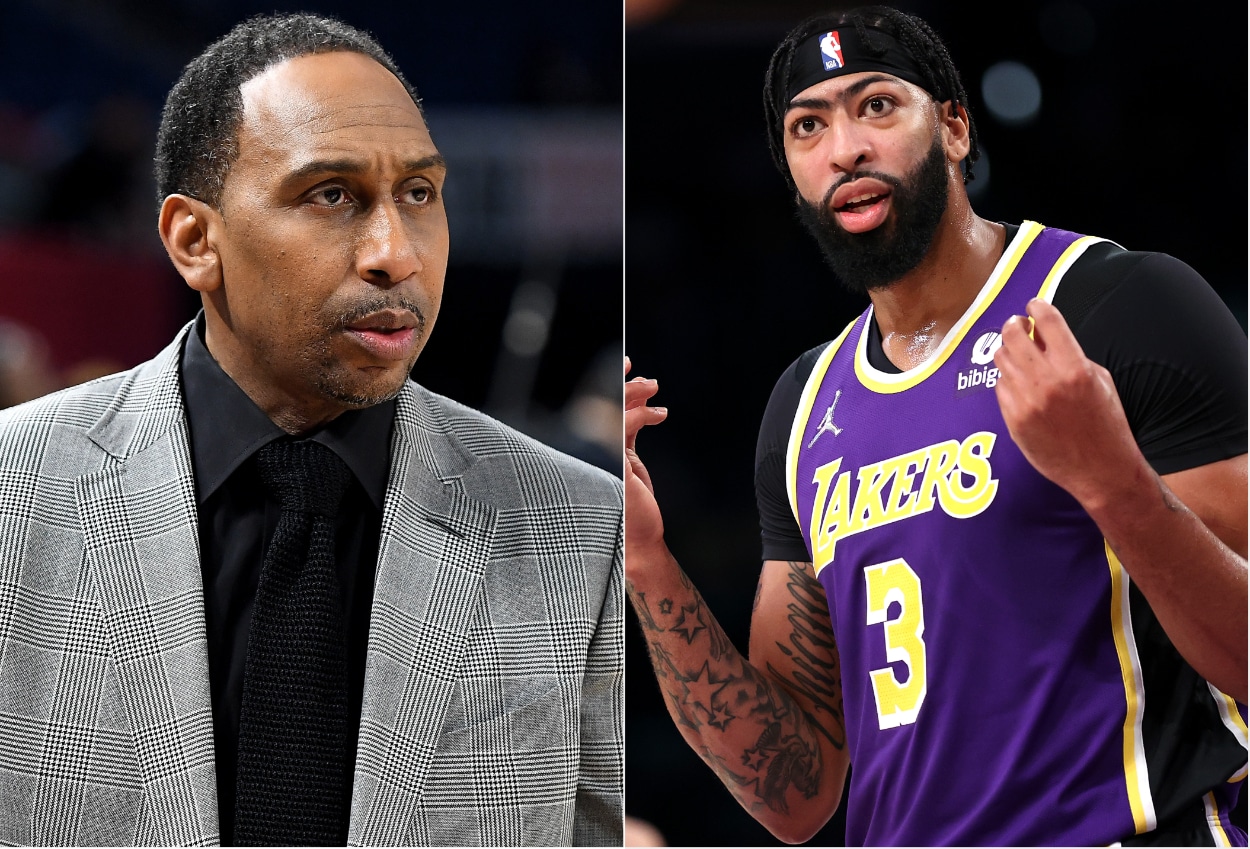 So, Stephen A. Smith would take Anthony Davis over Nikola Jokic?
Jokic is a two-time NBA MVP, and he carried a Denver Nuggets team without its No. 2 and 3 scorers to the playoffs this year. Davis has no MVPs and only made it to the playoffs twice in his first seven seasons before teaming up with LeBron James in 2019-20. Jokic is also a tremendous scorer and passer, and he consistently makes his teammates better. That latter statement can't be said about Davis.
In regards to Luka Doncic, Jimmy Butler, and Jayson Tatum, maybe Smith has a point in terms of individual skills. Doncic isn't much of a defender, and Jimmy Butler, at his best, wasn't the scorer, nor rebounder Anthony Davis was during his greatest years. Tatum isn't as much of a defensive force, either, although he has improved on that end of the court, leading the league in defensive win shares this season.
But those three are winners. None of them have won championships yet, but they didn't need LeBron to take them to the playoffs. Doncic carried a mediocre Dallas Mavericks team to the Western Conference Finals this year, and Butler's teams have almost always improved after adding him. Tatum, on the other hand, has made three Eastern Conference Finals in five seasons, and he currently has the Boston Celtics in the NBA Finals.
Davis' teams in New Orleans went a combined 251-323 during his seven seasons there and (again) only made the playoffs twice.
Is Anthony Davis a great player? Yes, but he's barely healthy, and he's not someone who can carry his team. Stephen A. Smith's claim was simply absurd and showed how little he knows about the NBA.
Stats courtesy of Basketball Reference