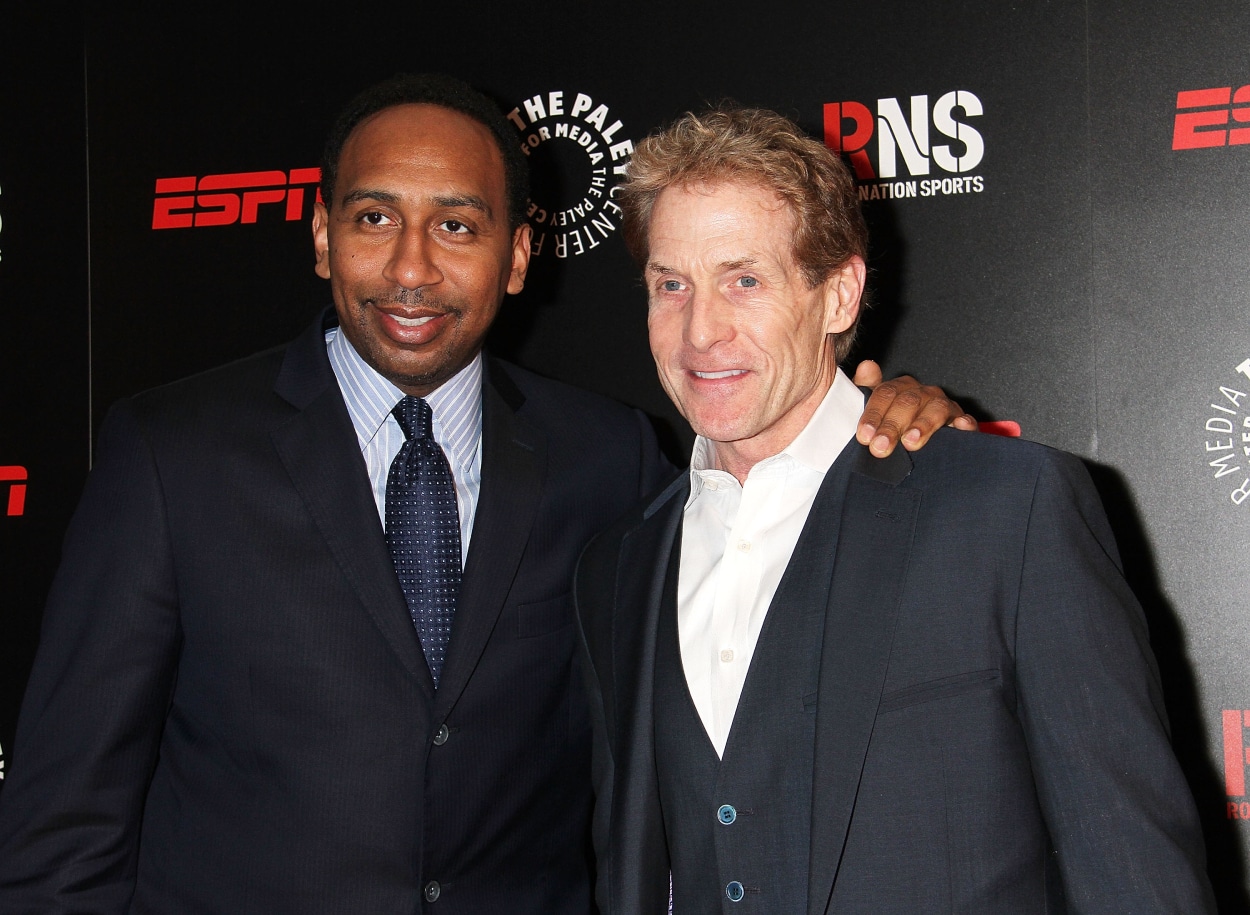 Stephen A. Smith Opens up About 'First Take' Breakup With Skip Bayless
Sports commentators Stephen A. Smith and Skip Bayless used to star on "First Take" together, and Smith recently opened up about their ESPN breakup.
When you look up the definition of "hot take," you may see photos of sports media stars Stephen A. Smith or Skip Bayless. OK, not really, but there should be videos of Smith yelling about how something is "preposterous" or Bayless saying something ridiculous about LeBron James.
Smith and Bayless are hot-take kings, and they helped launch the era of giving polarizing opinions on TV shows when appearing on ESPN's First Take together. The commentators shared a debate desk for several years before Bayless moved to FS1. They have since thrived on their own, with Smith continuing on First Take and Bayless on Skip and Shannon: Undisputed.
So, how is their relationship? Smith recently opened up about Bayless, and what happened during his ESPN exit.
Stephen A. Smith says he and Skip Bayless always had great chemistry
Years before they became co-stars on First Take, Stephen A. Smith says he and Skip Bayless had great chemistry. They even came close to starting their own show together at Fox in 2000.
"I loved the fact that, again, he stood for what he felt," Smith said on the June 10 episode of The Old Man and the Three. "His whole thing is, 'This is what I believe, and I can make that argument.' Now, no matter how much I disagreed, I respected the fact that that's how he felt, and that was an argument that he can make."
Smith then joined Bayless on First Take in 2012, something the latter had been working on since it was a part of another show called Cold Pizza. The ratings then skyrocketed with the two working together.
"In 2012, they weren't satisfied with the numbers; they weren't satisfied with the ratings, the level of revenue that was being generated," Smith recalled. "Skip Bayless comes to me in the parking lot on the campus of ESPN. … He said, 'But I need you.' He said, 'I've done all that I could to take this as far as I can go. I need you to do this for me, please.' He said, 'I just need three years.' He said, 'I think we'll knock it out the park.' … One month later, we were No. 1, and we've been No. 1 ever since."
How did their ESPN breakup go?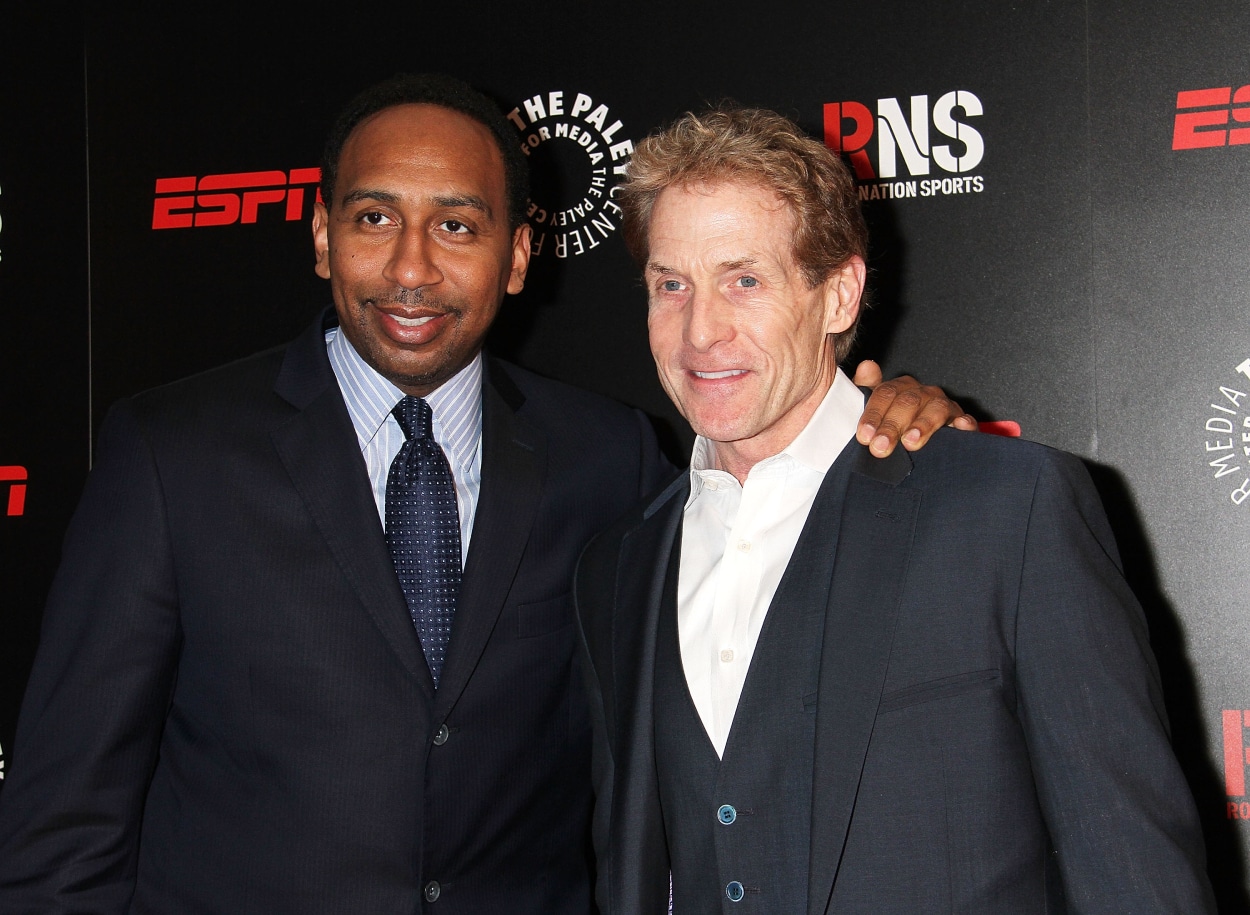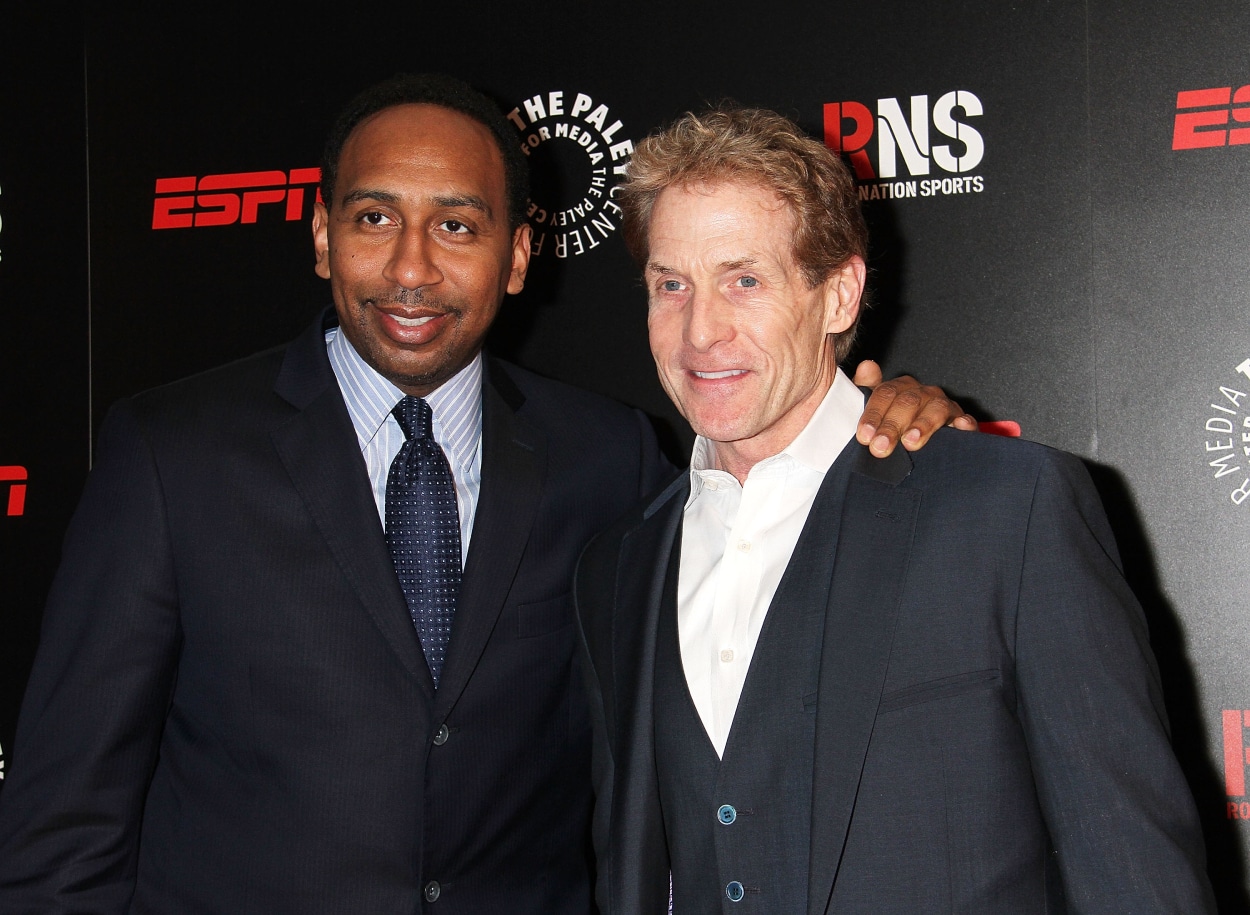 Considering their success, Skip's departure from the show in 2016 came as a surprise. And Smith — who initially worked with Max Kellerman for the first several years after Bayless' exit and now debates people like Chris "Mad Dog" Russo and JJ Redick — admitted it was the only time their relationship fractured in the slightest.
"The only time anything came close to that was when I knew he was leaving before he told me, and I was like, 'What the hell's going on?'" Smith said. "So, I confronted him. For better or worse, I'm a straight-up guy. If I work with you, and all of a sudden, I'm leaving; you ain't gonna find out from somebody else. … When he confessed to me what had transpired between his negotiations with the company, I understood why he couldn't tell me in the immediate moment. But that's literally the only thing that we've ever had any kind of issue about, and that lasted for like six hours."
Skip and Stephen A. may have polarizing personalities on their air, but it seems they work well with others off it. Despite having opposing opinions, the hot-take kings can share a throne.