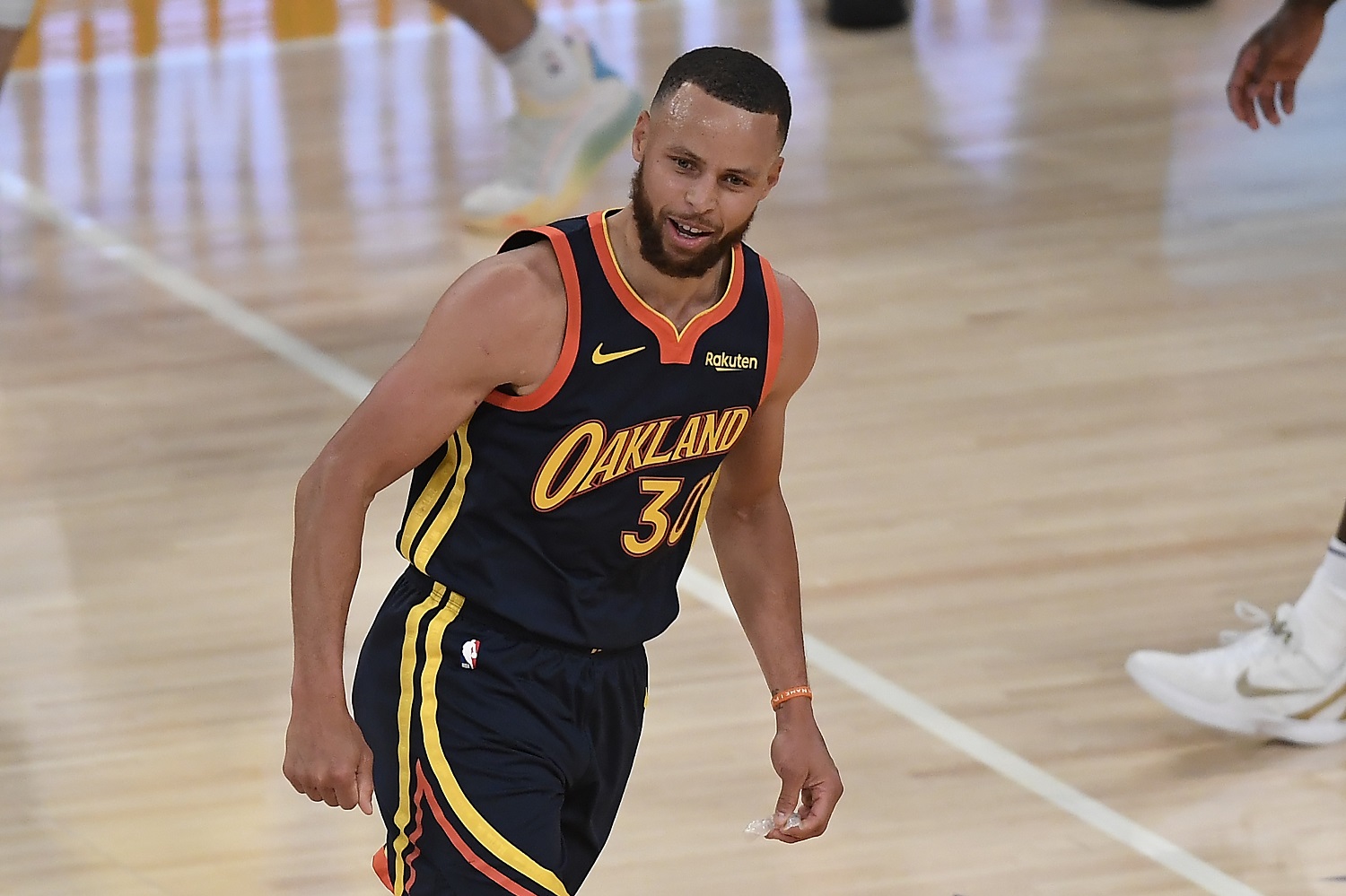 Stephen Curry's Contract Illustrates Why a Major Sport Is in Trouble, and It's Not the NBA
Stephen Curry has landed the second $200 million contract of his NBA career, making for a wild contrast with how some MLB teams are spending on player payrolls.
Stephen Curry just finished leading the NBA in scoring for the second time. It set the stage for the Golden State Warriors guard to lead the league in another category: Most career $200 million contracts.
Curry's latest contract extension is a reminder that the NBA is coming through the pandemic just fine and continues to prosper regardless of the stories about its declining television ratings. There are sports with fundamental financial issues, and professional basketball isn't one of them.
Stephen Curry's net worth is on its way to doubling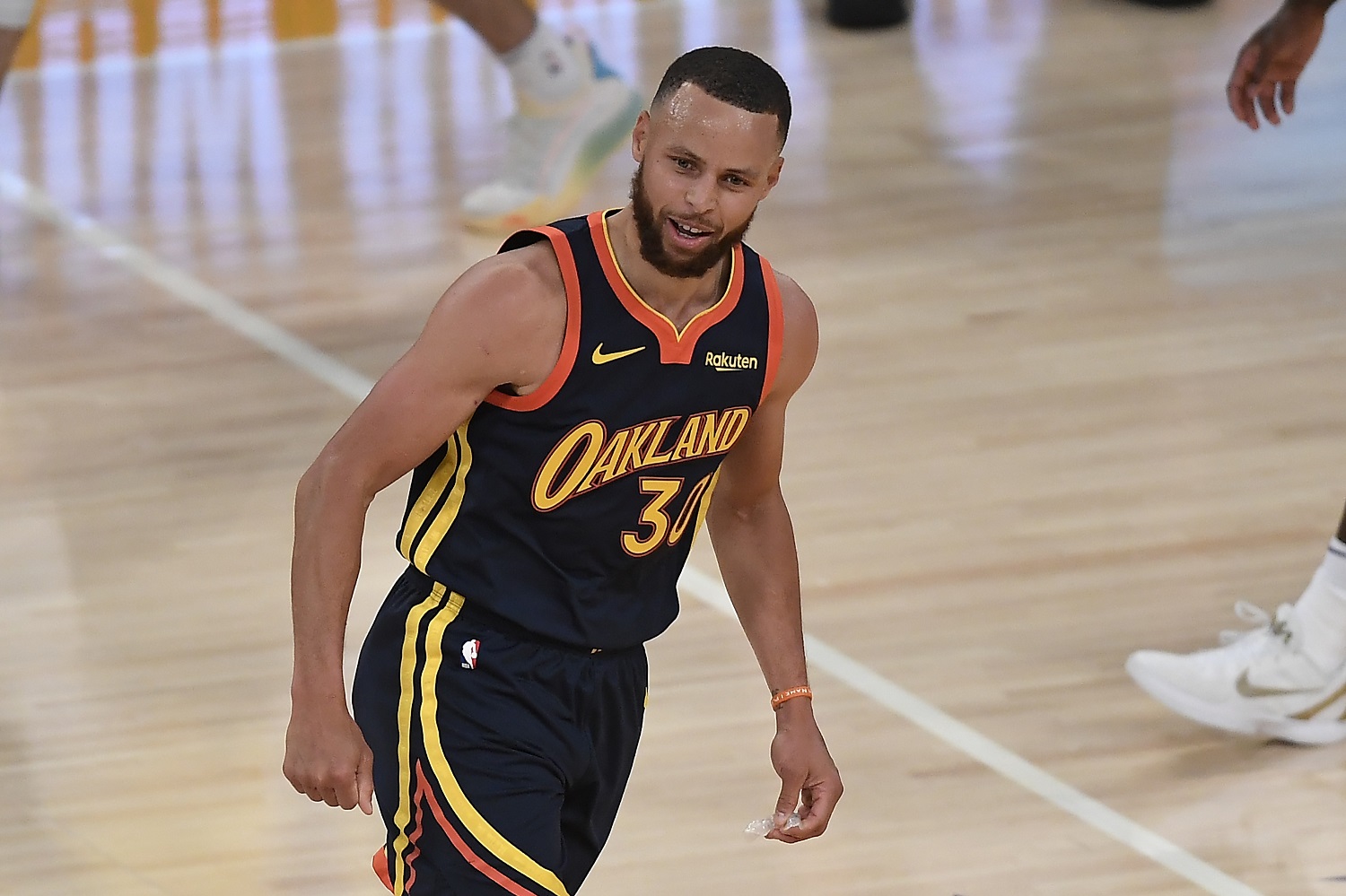 The size of Curry's contracts has grown in step with the size of the deadly 3-point shooter's game. Coming out of Davidson as the No. 7 pick in the 2009 NBA draft, he signed a standard two-year deal with a pair of options to pull down $12.68 million. The Warriors followed with a four-year, $44 million extension that kicked in for the 2013-14 season.
By that point, Curry logged 38 minutes a game and had become the key to the Warriors' offense, averaging 22.9 points and 6.9 assists. And that was before the Warriors started winning NBA titles. There was no doubt that Curry's next contract would be massive.
On July 6, 2017, Curry signed a five-year, $201.2 million deal, briefly the largest in league history, to remain with Golden State. That put him over $40 million a year for the past two NBA seasons, and Curry will make $45.78 million next year, according to Spotrac.com.
Even before the just-completed season, Celebrity Net Worth factored in his endorsement money and pegged Curry's net worth at $130 million.
By piling a huge extension onto the existing contract, Curry, 33, is on his way to being worth a quarter of a billion dollars by his 36th birthday.
Stephen Curry's contract extension is huge
Curry secured his second nine-figure contract last week when he agreed to a four-year, $215.35 million extension that takes him through 2026, the Associated Press reported. The numbers are appropriate for a player averaging 24.2 points, 6.5 assists, and 43.3% 3-point accuracy for his career.
The two-time NBA Most Valuable Player will earn more than $726,000 a game in the final season of the deal. The annual salaries break down as follows:
2022-23 season: $48,070.014
2023-34 season: $51,915,615
2024-25 season: $55,761,217
2025-26 season: $59,606,818
That's a nice haul for a guy who was only the third point guard, behind Ricky Rubio and Jonny Flynn, to come off the board in the 2009 draft.
His 2025-26 salary exceeds what four MLB teams are spending this season
The NBA is healthy financially. The league spent massively to operate the bubble to complete the 2019-20 season and played games in empty or nearly empty arenas for most of the past season. But the television and sponsorship revenue haven't slowed down.
If any major team sport is in trouble, it would have to be Major League Baseball, based upon the absurdity highlighted by Curry's new contract extension. The NFL and NBA have salary caps, but those agreements with their respective unions also assure that teams spend a respectable minimum on salaries. There's no such arrangement in baseball.
Spotrac.com reported that last season's NBA payrolls ranged from almost $102 million by the New York Knicks to $175.8 million for the Warriors. On a percentage basis, MLB is not even close to such parity. The Los Angeles Dodgers are spending $267.4 million, while the Cleveland Indians are paying players less than 17% of that amount.
The four smallest MLB payrolls:
Cleveland Indians: $48,248,013
Pittsburgh Pirates: $54,513,025
Baltimore Orioles: 57,357,807
Miami Marlins: $57,865175
Three of the four are in last place in their respective divisions through Saturday. The Indians are second in the American League Central, albeit with a losing record.
Inflation and market forces may push their payrolls higher in the coming years. For now, though, the four teams are spending less than Curry will make by himself in 2025-26. That's an ugly stat the reflects how much MLB has slipped and why it is in trouble.
All stats courtesy of Basketball Reference.