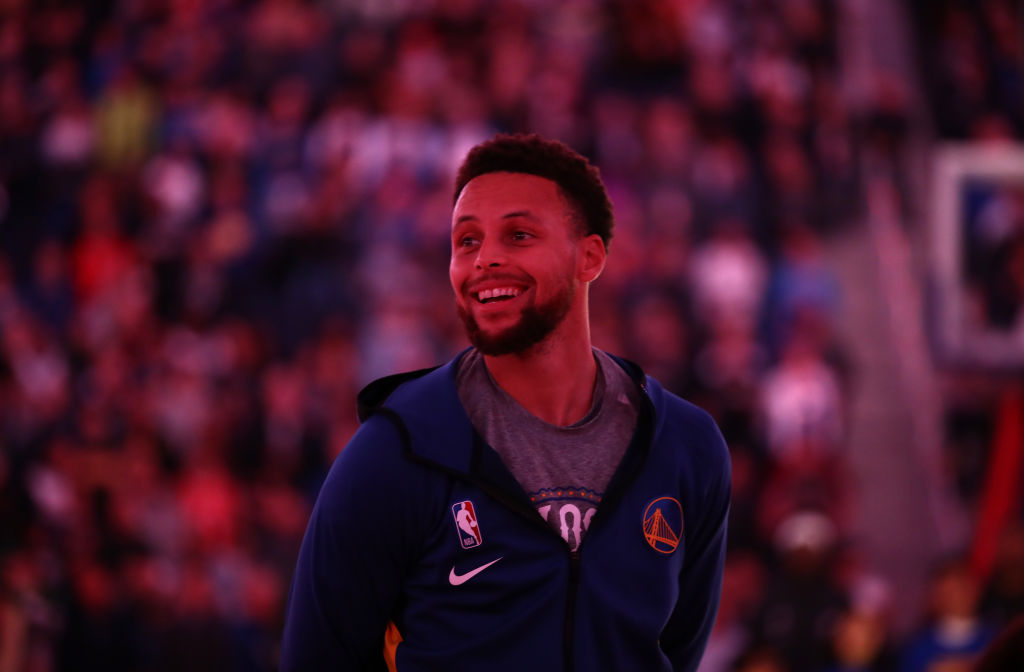 Stephen Curry Has Spent $39 Million on Two Homes Just Minutes Apart
Stephen Curry and his wife have purchased a $31 million mansion and an $8 million condo recently.
His broken hand didn't keep Stephen Curry from throwing money around in the San Francisco real estate market or signing away the deeds on other properties recently.
Curry and his wife added an $8 million condominium to their portfolio earlier this year that will make his commute to work a snap.
Stephen Curry has disposable income and is using it
Golden State Warriors guard Stephen Curry is midway through a five-year, $201 million contract, although the NBA season wasn't remotely close to what he'd hoped it would be before play was suspended due to the coronavirus pandemic. Curry played four games before being sidelined by a broken metacarpal, then squeezed in one appearance before the season was stopped.
With time on his hands, not to mention a cast on his left hand, Curry and wife Ayesha went shopping for new digs and plucked down $8 million for a 2,800-square-foot condo on the 30th floor of the Four Seasons Private Residences, which will open in June.
The 45-story building has 146 units, a gym, game room, private dining room with bar service, terrace with fire pits, and a library. It will be staffed by an art curator and a wine consultant. The residences come with 146-bottle wine cabinets, bedrooms with 10-foot ceilings (optimal for basketball players), and imported cabinets.
Easy come, easy go
While the new condo should make for cushy living conditions for Stephen Curry and wife Ayesha, they took a pass on buying the two-story penthouse – 10,000 square feet of living space and multiple terraces for outdoor entertainment — in their new building. The penthouse is priced at $49 million, believed to be the most expensive condo in San Francisco.
They also turned down 10 other penthouses ranging in price from $15 million to $25 million in the same tower two miles from the Chase Center, the Warriors' new home as of last fall, and a short walk to the restaurant co-owned by Ayesha Curry.
The Currys are keeping their mansion in Atherton, less than 20 miles south of San Francisco, which they bought last fall for $31 million. That came after they  offloaded properties in Alamo, California, and in North Carolina for a combined $7.5 million.
Stephen Curry and his wife also own a $6 million home in Alamo, located on the east side of the bay.
Not all condo deals are as sweet as they seem
While Stephen Curry appears to have found spectacular living quarters close to work, not all condo purchases work out for famous Bay Area athletes. Retired San Francisco 49ers quarterback Joe Montana bought a unit in the city's Millennium Tower through a deal in which he helped promote the property after the 58-story building opened in 2009.
Problems emerged in 2015 when the developers learned that Millennium Tower was sinking 18 inches on its northwest side and leaning 14 inches off-center. The situation has resulted in cracked walls and shattered windows in some of the more than 400 units originally valued at $750 million.
The future of the building is tied up in multiple lawsuits, but units in the past two years have been selling for approximately two-thirds of their original price.