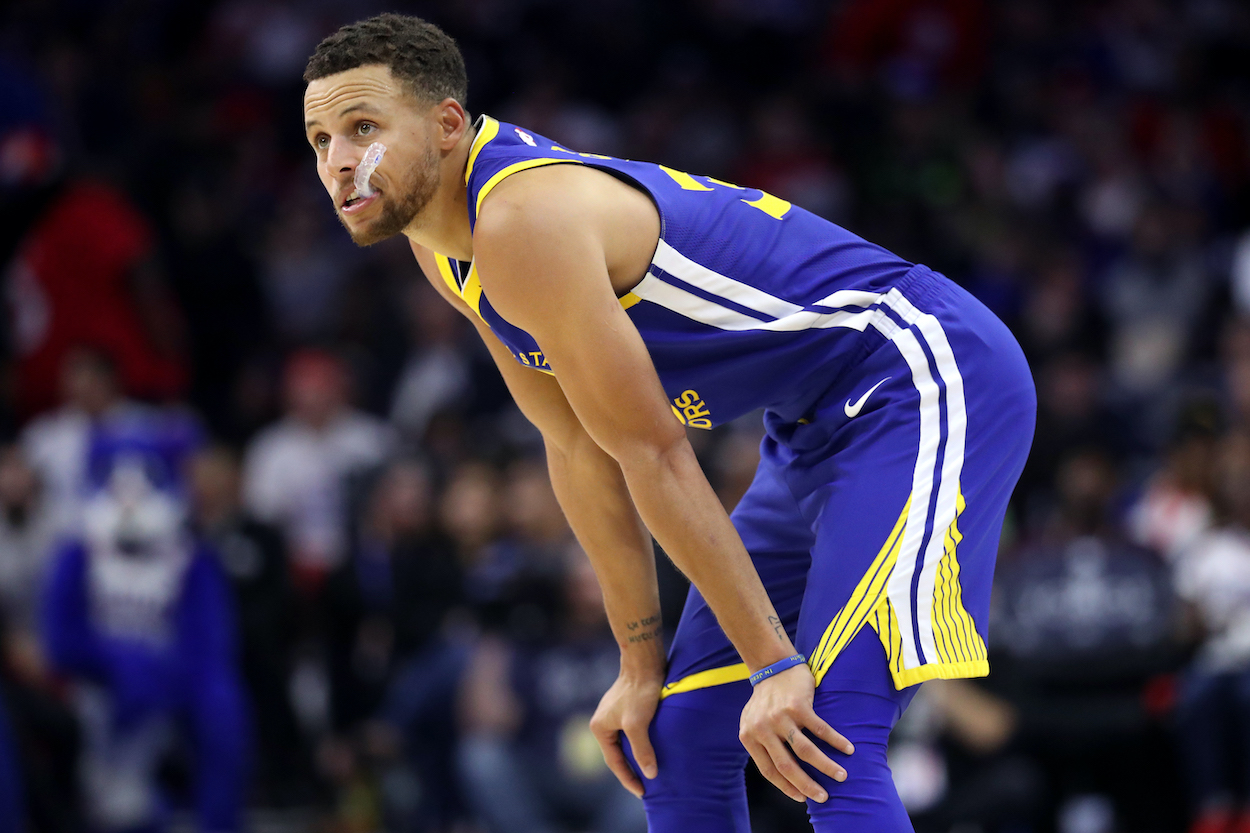 Stephen Curry Had the Worst Shooting Game of His NBA Career After Getting Cleverly Wined and Dined By Joel Embiid
Stephen Curry rarely has poor shooting nights, but he once went 0-11 against the Sixers after getting wined and dined by Joel Embiid.
It's almost surprising whenever Stephen Curry misses a 3-point jump shot at this point in his career. Curry already ranks second in NBA history in 3-pointers made, and he's made at least one in 133 consecutive games. You have to go back to 2018 to find Steph's last three-less performance. Three years!
But one NBA player seemingly knows how to shut down Curry's shooting prowess with a simple solution: a full-course meal. Back in 2017, Joel Embiid joined Curry for an extravagant dinner in Philadelphia before a Golden State Warriors-Philadelphia 76ers game, and Curry went on to have the worst shooting performance of his NBA career.
Stephen Curry has the Sixers' number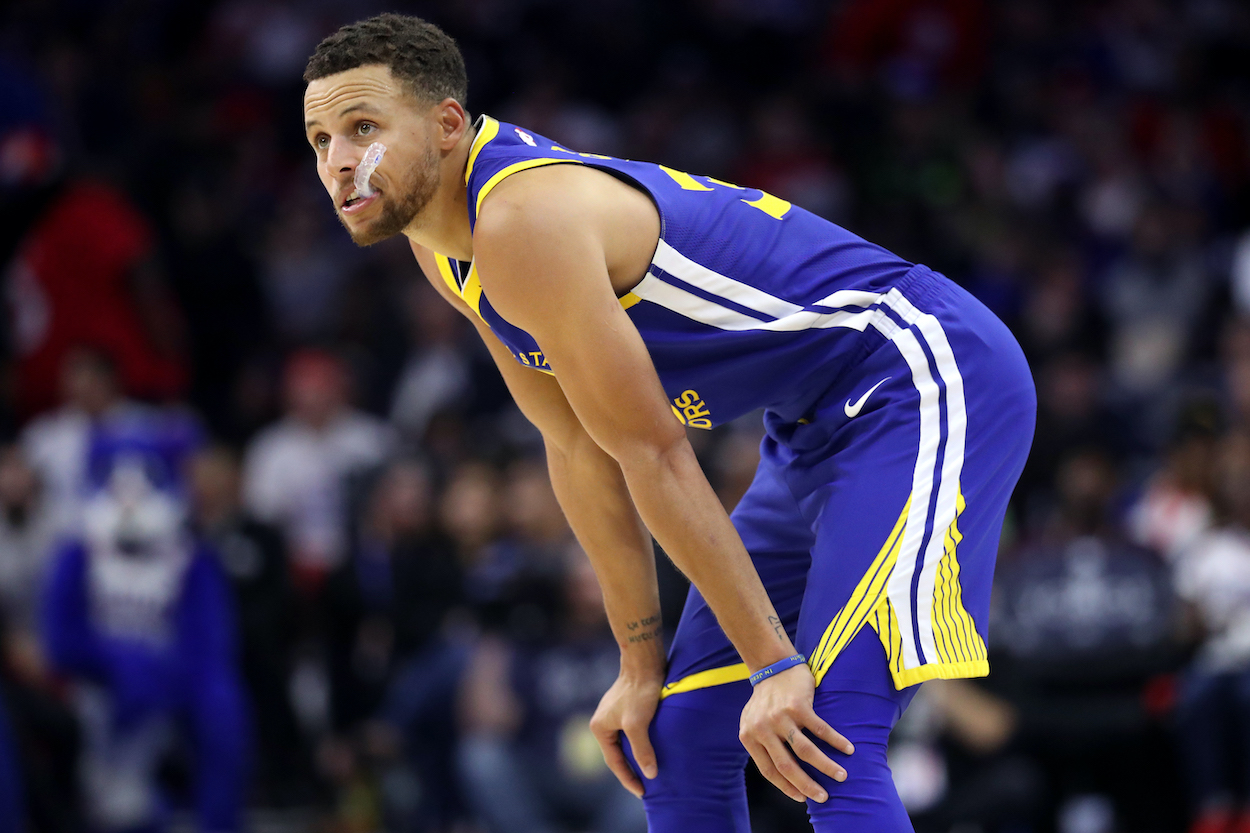 The Golden State Warriors have an impressive record against basically every team in the NBA over the last several years, but they've been especially cruel to the Philadelphia 76ers of late. Throughout Stephen Curry's NBA career, the Warriors are 13-6 against the Sixers when he's played. That record includes multiple 40-point drubbings from the "Process" years in Philly.
In 19 career games against the Sixers, Curry is averaging 22.3 points per game. But he actually had the worst shooting night of his professional life in Philadephia, and Joel Embiid might've been the reason why.
Curry had the worst shooting game of his NBA career after getting wined and dined by Joel Embiid
Back in 2017, the Warriors visited Philadelphia for their annual cross-conference matchup with the 76ers. Embiid was still new to the NBA at that time, and he and Curry weren't acquaintances quite yet. Through a mutual friend, they got together for a luxurious dinner the night before the game, which turned out to be a huge mistake on Curry's part.
Steph told the story on his "5 Minutes From Home" YouTube series in 2019.
"Two years ago, we're in Philly and a coach of mine, Lloyd Pierce, had called to say, 'Hey, I'm in the city. Let's go out to eat.' He said, 'Cool we'll go to this spot. I think Joel might stop by. It'd be cool for you to get to know him.' So we got to this restaurant, amazing food, we chill, [Embiid] shows up like probably halfway through dinner. That night after we played y'all the next night, and I had too much good food because I did shoot 0-of-10 from the 3-point line."
Well, actually Curry shot 0-of-11, but who's counting?
At the time, the dreadful performance tied the record for the most 3-point misses without a make by a player in an NBA game.
Curry jokingly blamed his career-worst shooting night on the weather
After the game, Curry stepped up to the microphone and had to answer questions from reporters about his historically bad shooting performance. But he wasn't angry or glum. He actually had some jokes about his embarrassing night.
"The weatherman said it's like a low-pressure system that was coming in. I forgot to adjust to the thickness of the air," Curry told reporters in his postgame press conference.
"It happens, but you have to try and find other ways to impact the game," he later said. "I was trying to get to the paint a little bit more and just try to make plays. One thing is I don't get down on myself. Obviously, that's why I got 11 of them up. I still have confidence the next one is going in and that will stay the same tomorrow."