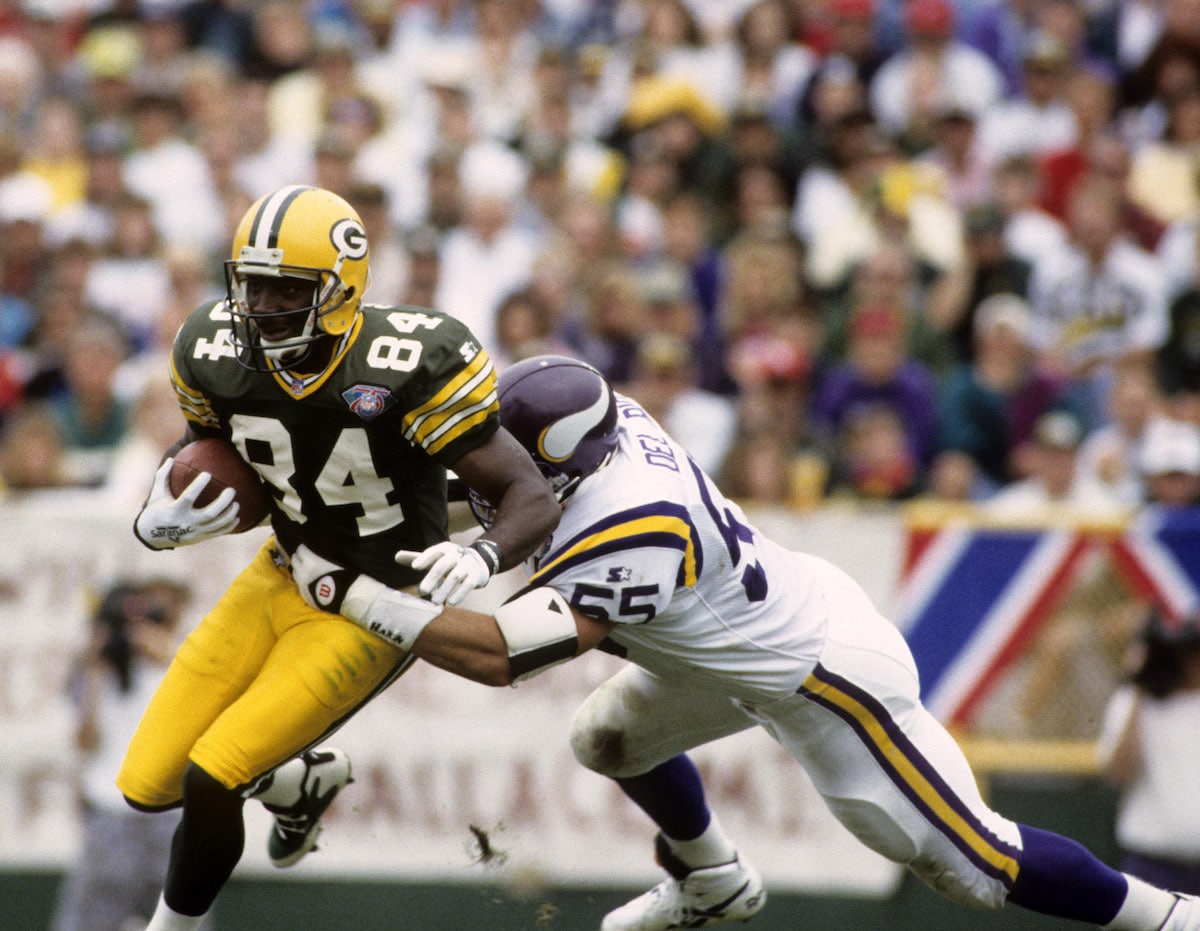 Sterling Sharpe's Promising Career Abruptly Ended in Tragic Fashion
Former Packers great Sterling Sharpe looked to be headed toward a Hall of Fame career before his career was cut short.
Throughout NFL history, many players have seen their time in the league end quicker than they ever could've anticipated. Sterling Sharpe landed in that disappointing category, as he was on pace to become a surefire member of the Pro Football Hall of Fame, alongside younger brother Shannon Sharpe, before a neck injury forced him into a premature retirement.
Now, the former Green Bay Packers standout finds himself in the "what could have been" realm.
Sterling Sharpe's NFL career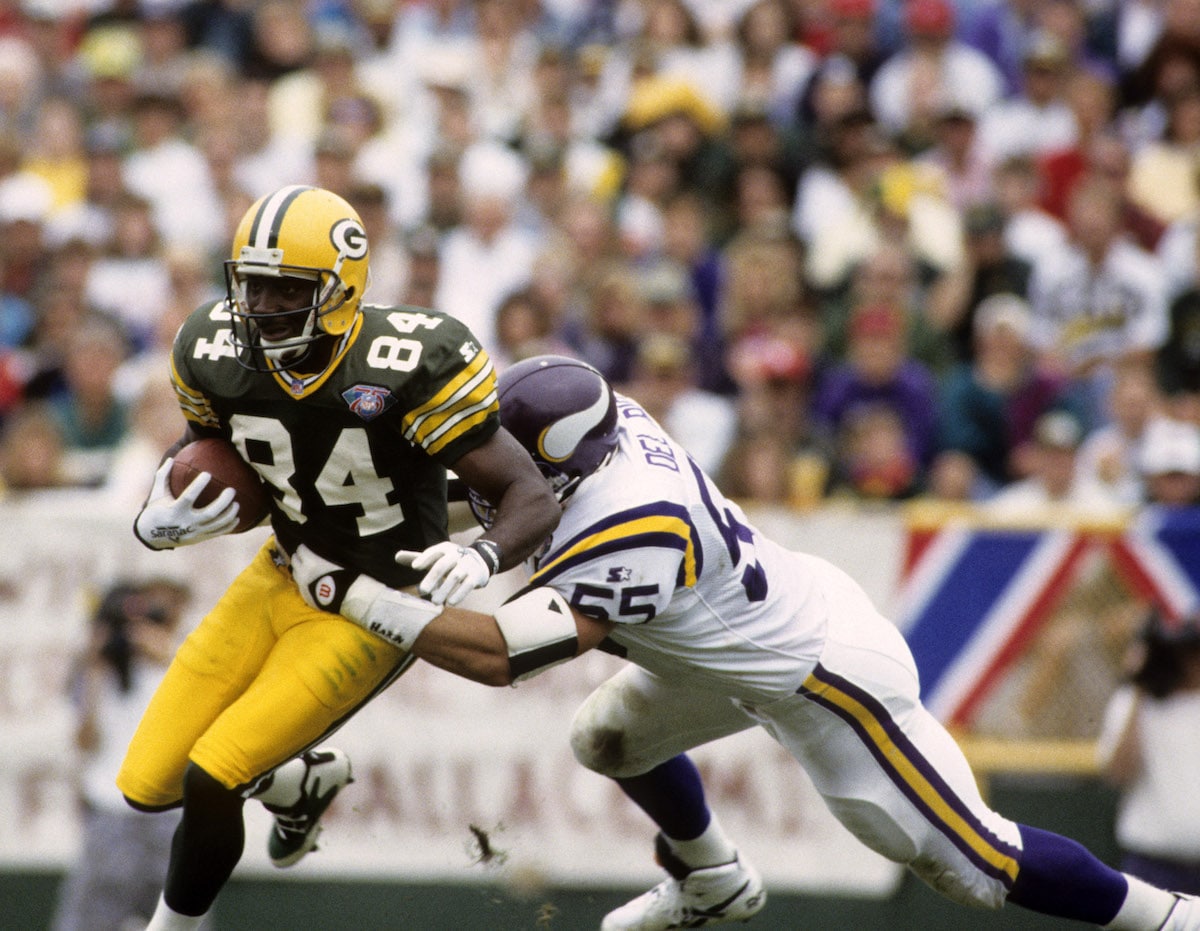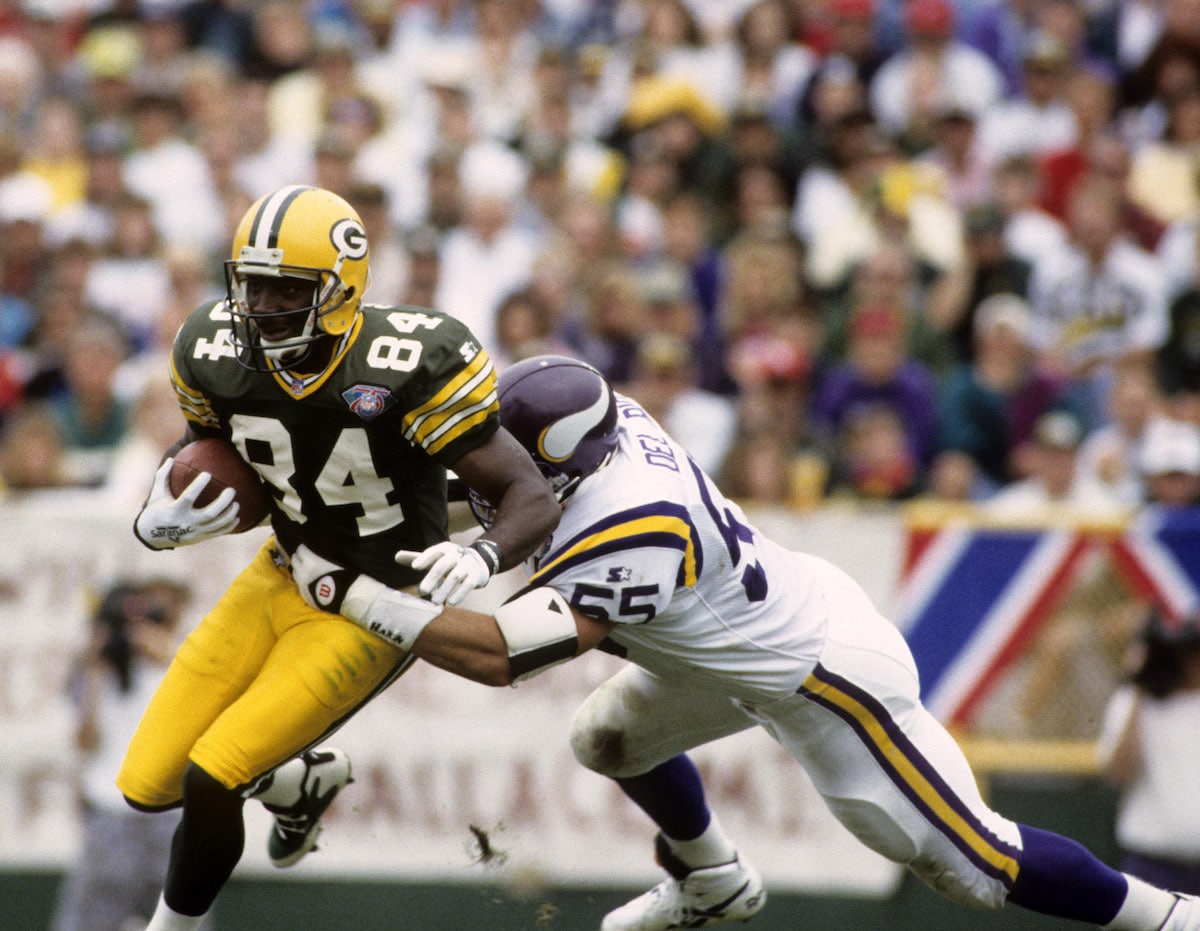 Sterling Sharpe entered the league with plenty of hype around him as the Green Bay Packers made him the seventh overall pick in the 1988 NFL Draft.
The South Carolina standout played at a record-setting pace during his three years at the collegiate level, setting set school records with 169 catches, 2,497 receiving yards, and 17 receiving touchdowns. That put him on the fast track toward a promising NFL career, and he didn't disappoint as he quickly found his footing in the NFL.
It didn't take long for him to dominate.
Sharpe led the league with 90 receptions during his second professional campaign, and he racked up 1,423 receiving yards and 12 touchdowns. He generated more than 750 receiving yards in each of his seven seasons, including more than 1,000 yards five times. He also recorded at least 90 catches four times and more than 100 receptions twice, both of which saw him post a league-leading tally.
The 207-pound receiver earned five Pro Bowl selections and three First-Team All-Pro nods. He also became the 10th player to earn the receiving "Triple Crown" by leading the league in receiving yards, receiving touchdowns, and catches during a single season. Steve Smith Sr. and Cooper Kupp have since become the 11th and 12th members of the club.
However, Sharpe's impressive career came to a sudden halt after a devastating injury.
How Sterling Sharpe's NFL career came to an end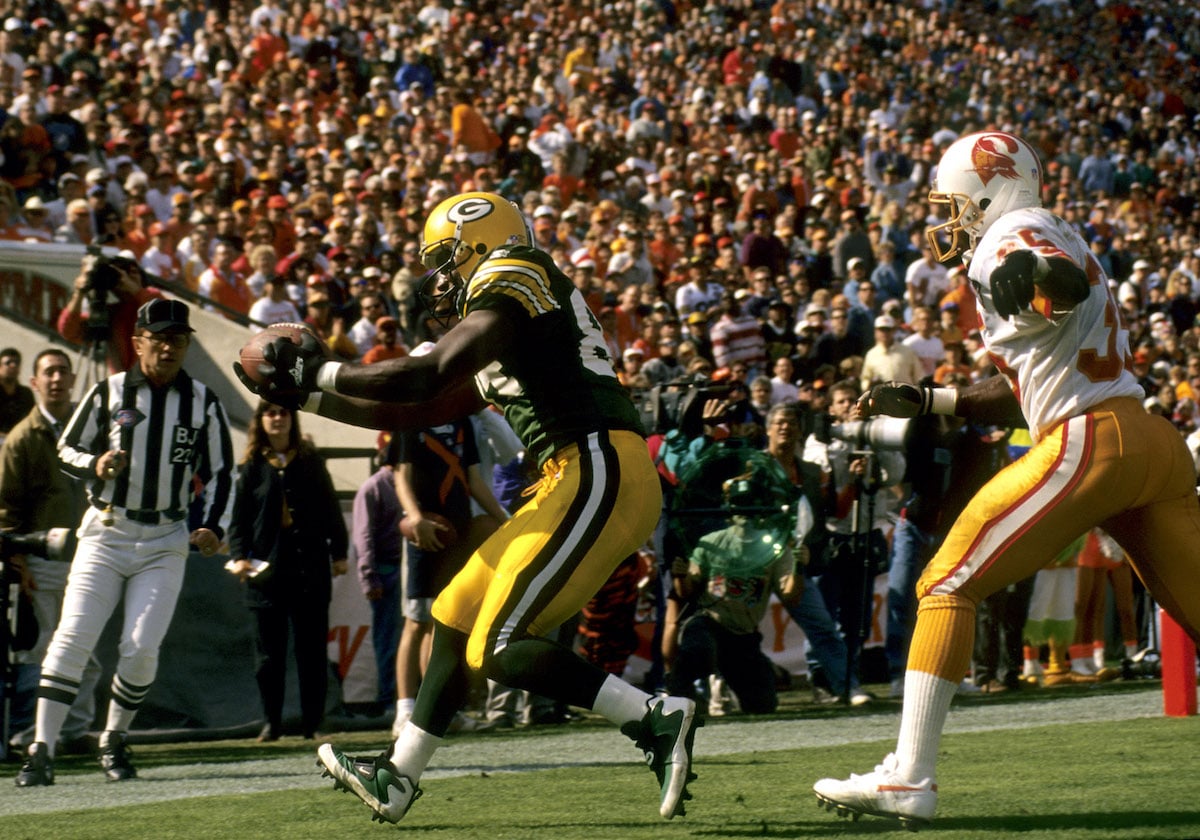 By his seventh season in the league, Sterling Sharpe had firmly established himself as one of the NFL's best wide receivers.
He was a dominant force in the passing game who played a vital part in the Packers' success as Brett Favre's favorite weapon. But that changed suddenly near the end of the 1994 campaign, during which he'd produced some eye-popping numbers: 94 receptions for 1,119 yards and a league-best 18 touchdowns.
Green Bay's star wideout suffered a neck injury when his head snapped back while blocking Atlanta Falcons safety Brad Edwards on a running play in Week 16. He spent several minutes down on the field before walking off under his own power.
Sharpe returned against the Tampa Bay Buccaneers in Week 17 and recorded nine catches (on 12 targets) for 132 yards and three touchdowns in the 34-19 victory, but he aggravated the injury in the process. As he told FOX after the game (h/t USA Today), "It was kind of a funny feeling in my right arm and I really didn't want to try to get up and maybe make it worse than it really was."
Sharpe was incredibly durable throughout his playing days, battling through an assortment of injuries that included broken ribs, turf toe, and a hamstring malady. He never missed a regular-season contest, but he was unable to suit up in Green Bay's ensuing wild-card victory over the Detroit Lions or the divisional-round loss to the Dallas Cowboys that ended the squad's '94 efforts.
Testing showed he had suffered an abnormal loosening of the first and second cervical vertebrae, which required surgery and an eight-month recovery. Despite his desire to return to the field, the limited range of motion and risk of reinjury forced him to retire at age 29.
Does Sterling Sharpe belong in the Hall of Fame?
Sterling Sharpe was forced to retire in the prime of his career, and he likely would've had several more highly productive seasons had he been able to remain healthy.
Through seven years, he tallied 595 receptions, 8,134 receiving yards, and 65 touchdowns. At the time of his retirement, he was one of three players averaging more than 72.6 receiving yards per game. Sharpe could have added more statistical dominance to his resume while playing alongside Brett Favre, and that would only have moved him up the all-time wideout list.
It's safe to say he would have secured induction into the Pro Football Hall of Fame, but he still remains on the outside looking in for that honor. Though he was inducted into the Packers Hall of Fame in 2002 and the College Football Hall of Fame in 2014, he does not yet have a gold jacket.