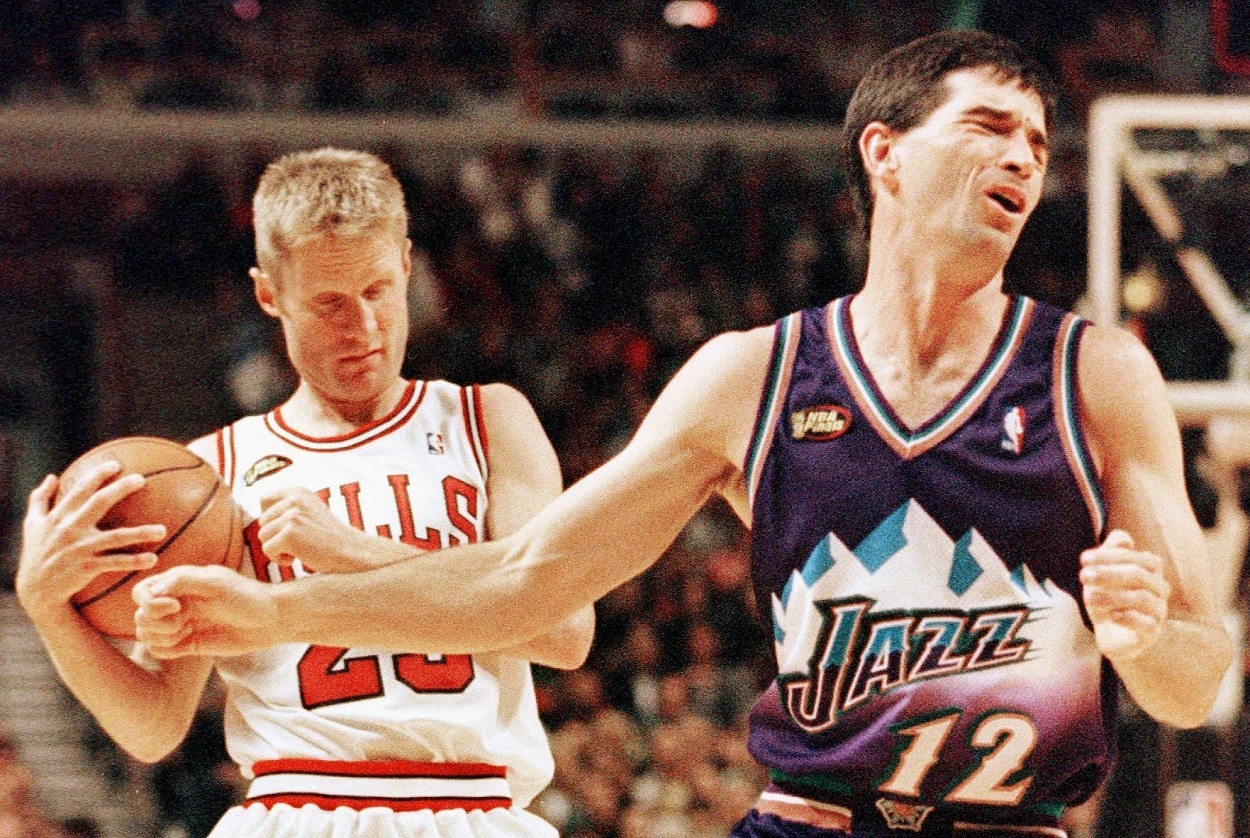 Steve Kerr Says John Stockton Was a 'Dirty Bastard'
Steve Kerr described John Stockton as a "dirty bastard."
Steve Kerr was never the face of an NBA franchise like John Stockton was with the Utah Jazz. Nor was Kerr a 10-time NBA All-Star or an 11-time All-NBA selection the way Stockton was. And Kerr was never a five-time All-Defensive selection, a nine-time assists leader, or a two-time steals leader. Nor is he the all-time leader in those last two categories. And he obviously wasn't a member of the famed Dream Team.
But you know what Steve Kerr was as a player that John Stockton wasn't? I mean, besides a one-time 3-Point Contest champion? An NBA champion. A five-time NBA champion at that, three with the Chicago Bulls and two with the San Antonio Spurs.
And he won two of those against Stockton's Jazz, famously hitting the series-clinching shot in the first Bulls-Jazz NBA Finals matchup in 1997.
Kerr, who's won three more championship rings to his trophy case as the head coach of the Golden State Warriors, recently reminisced on those battles with Stockton and added another title for his fellow point guard to go along with "all-time NBA assists and steals leader," that being "a dirty bastard." In the affectionate sense, of course.
Steve Kerr says John Stockton was a "dirty bastard"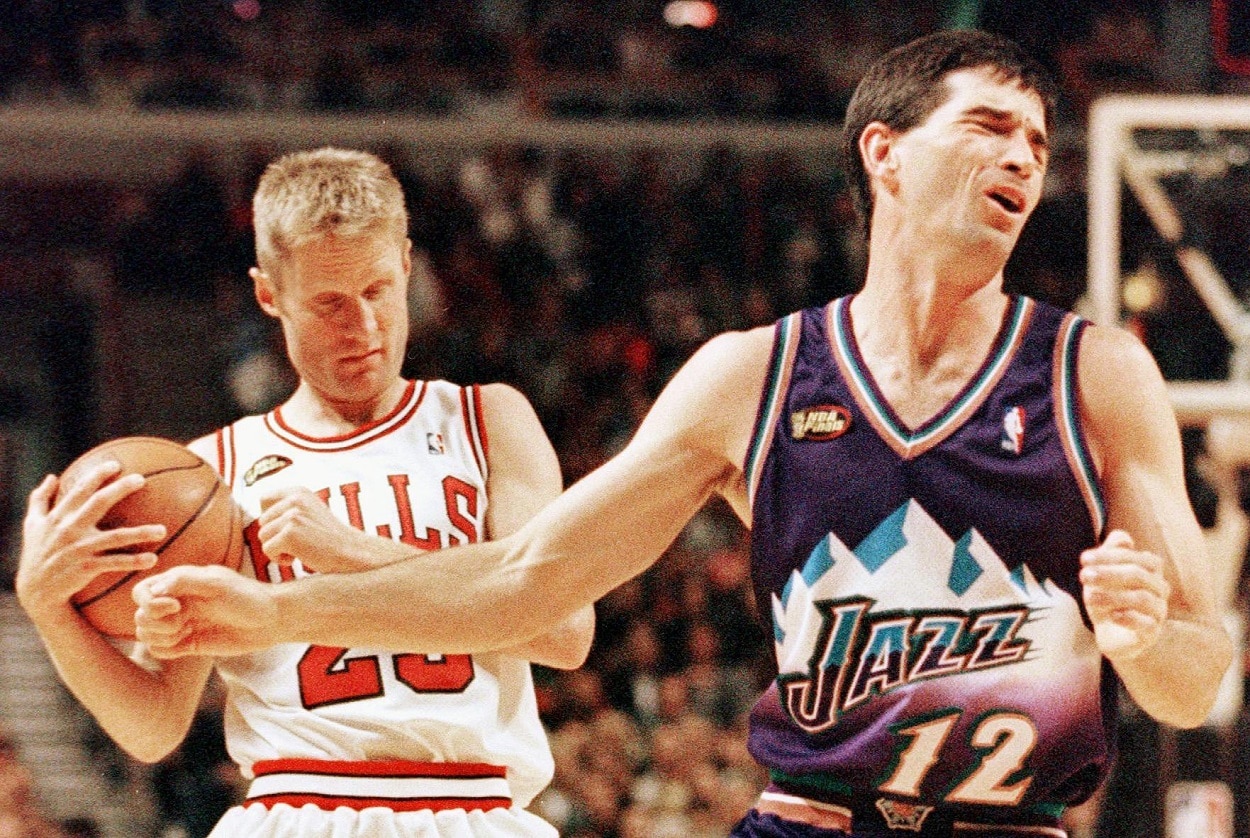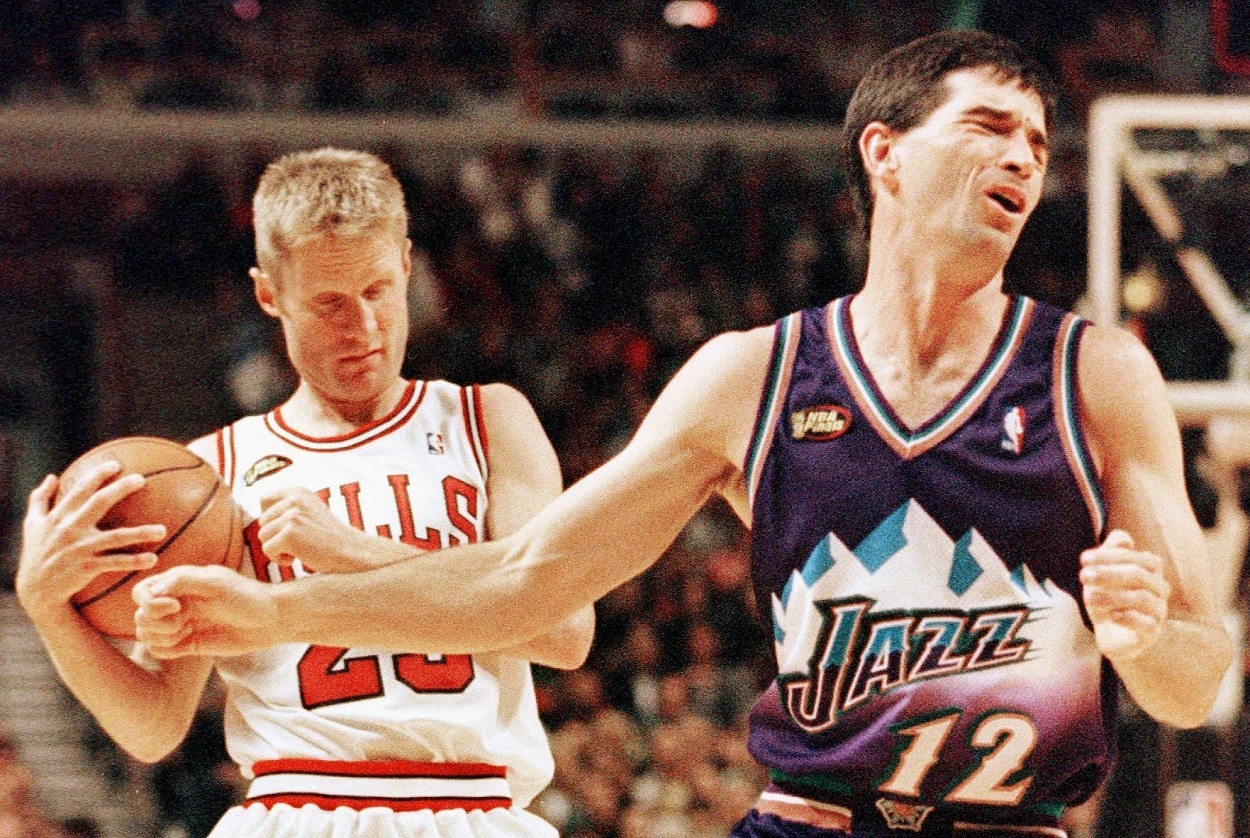 At 6-foot-1 and maybe 175 pounds dripping wet, Stockton certainly didn't look the part of a tough guy in a league full of them back in the '90s. But player after player after player over the years has come out and said just how tough the Gonzaga product truly was.
As evidenced by the shorts, Stockton was an old-school type of player, and despite his smaller stature, he didn't back down from anyone. He encouraged physical play and actually developed a bit of a reputation for being a dirty player. And that reputation was once confirmed in a players' poll in 1997 in Sports Illustrated when Stockton was named the second dirtiest player in the league behind only Dennis Rodman.
During an episode of Open Court in which he was discussing the Bulls' back-to-back battles with the Jazz in the late '90s, Kerr confirmed the reputation as well.
"We played Utah two years in a row. Twelve games against John Stockton. And I have the greatest respect for him. I see him away from the court. Love him. Great guy. But he was a dirty bastard. I'm letting it out, I'm letting it out. I've never seen a therapist about this, so this is my time to let it out."

Steve Kerr on John Stockton
See? It's an affectionate use of "dirty bastard." Stockton clearly knew how to get under his opponents' skin, and while many have labeled him as dirty, the two-time Hall of Famer still has their respect.
Stats courtesy of Basketball Reference
Like Sportscasting on Facebook. Follow us on Twitter @sportscasting19 and subscribe to our YouTube channel.